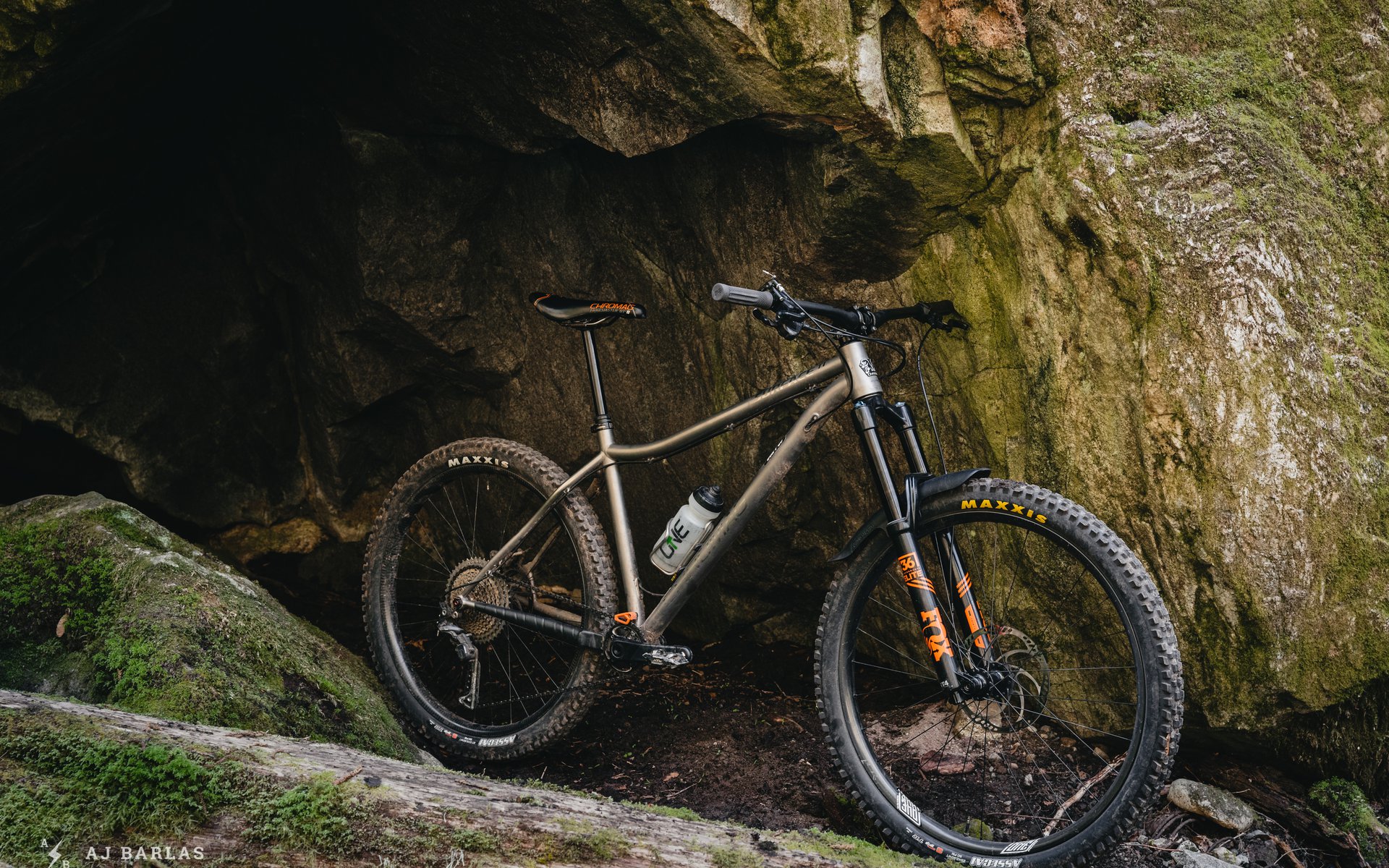 Dream Builds
Phil Szczepaniak's Mix-Wheeled Chromag Surface Ti
Presented By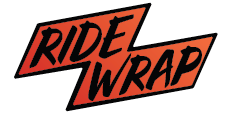 Dream Builds is a series that highlights two-wheeled passion projects among our fellow riders. Turning a Dream Build into a reality takes time, passion, and commitment. The folks at RideWrap want to help you protect your own Dream Build because it's an investment. If you've got a bike that fits the series, we'd love to feature it, and give you a chance to win a Tailored Protection Kit from RideWrap. You can submit your Dream Build photos in one of two ways:
Send us some photos and a description of your build. Make sure to include 'Dream Builds' in the subject line.
Or simply post a few bike photos and details to Instagram and use the hashtags #dreambuilds and #nsmb.
We'll pick two winning submissions and feature them on the site. The two winners will get a Tailored Protection Kit, courtesy of RideWrap.
---
Since my early days riding mountain bikes, I've had a deep desire for titanium frames but I can't work out why. I built a DMR Trailstar circa 2001, and I spent some time ogling Ti hardtail options and their price tags. A few years later, Dan Atherton used a titanium-framed Commencal Absolut for some of his 4x racing, which got my juices flowing again. The feel of a steel frame has always appealed to me and everything about Ti sounds better. And it's hard to ignore the finish.
When Chromag released their Surface Ti, I once again had to calm an elevated heartbeat. I have no interest in trail riding on a hardtail, but the bike caught my eye regardless. It seems that glorious finish and promised Ti ride-feel was too much for Phil Szczepaniak, who traded his Chromoly framed Surface for the titanium option a couple of years ago. Since then, Phil's done some puzzling with wheel sizes and, after initially running the bike with a 'plump' setup (650b 2.8-inch tires) he settled on a mix-wheel build with 2.5-inch Maxxis DH tires. Surprisingly, the bike is set up sensibly and not so surprisingly for anyone familiar with Phil, it's ridden hard, especially as his winter weapon of choice.
Phil also has a very unique setup thanks to a birth defect that affected his hands. With fewer fingers than most, his cockpit is quite different and is the result of decades of refinement. Modern technology hasn't hurt either and Phil's always looking for ways to further improve his controls. He certainly hasn't let his hands stop or slow him down at all and it's a wonder to watch him dissect technical lines that scare others.
A.J.: What drew you to the Chromag Surface and why the Ti option?
Phil: I love the slightly more traditional geometry of the Surface. Because I have a bigger bike for the gnarlier riding around here (Squamish, B.C.), I went with the Surface over the Rootdown/Primer or Doctahawk. I like that there is less overlap for different types of riding.
The Ti is my third Surface and what drew me to it was the almost 2 lb weight drop without sacrificing durability. I've been riding for over 25 years now, and one of my all-time favourite bikes I owned was a GT Xizang Ti, fully kitted out in M900 XTR and all the bling. So you might say the reason was nostalgic.
Have you noticed the benefits of the Ti frame over your previous chromoly steel Chromag? Can you share some of those with readers?
I was expecting it to be very similar to my steel frames which I love, but I found it to be more springy and sporty feeling than the more muted feel of steel. It was a nice surprise. And the weight difference was actually noticeable!
The bike feels great to wheel around. Everything is smooth and it almost goes without human input. Do you make a conscious effort to keep everything running super well or is it purely part selection?
Not really – I just have a basic routine of a full clean/degrease drivetrain after 3–4 rides. The DT hubs always roll great. As for the fork, I do like to run it super supple off the top with three volume spacers at 65psi. Bottom outs are rare.

No inserts here. I haven't even experimented with them because I've witnessed so much trailside faffing from people that have punctured with inserts. I've also heard the installation horror stories. I feel the lower pressures with the DH casing give me enough sidewall support for my riding.
Walk us through your wheel experimentation with the Surface Ti.
I rode this bike in plus format from day one, on Easton ARC 40s but was beating the shit out of them. I chatted with Dustin at We Are One at the time about a 40mm rim, but he was resistant at that time to even go over 30mm internal width! With his racing background, it was very hard to sway him to wider rims. After much back and forth, he finally decided to make a set of prototypes at 35mm, which I ended up running with my 2.8 tires. Later on, Dustin told me they ended up being named the Convert because of this. Ironically, Dustin is a 'convert' too because he runs the 35mm internal on the front of his bike.
Fast forward to 2020, and I tried throwing the front wheel (We Are One Union) from my big bike (Santa Cruz Megatower) to try a mullet setup and haven't looked back. I will likely build up a Convert front wheel in 29 to swap between the bikes.
For hubs, I am a huge fan of the DT Swiss 350s for reliability and just overall simplicity. I can't fault the star ratchet design.
Maxxis DH casing tires front and rear! Fill us in.
I used to run EXO front and rear for the weight savings but would always have two or three flats per season, some worse than others. Last fall I said fuck it (A.J: after another flat that resulted in much heckling from fellow riders, myself included), I'm done with EXO and went full DD or DH casing (depending on what's available) on both front and rear. So I suffer a bit more on the ups but have peace of mind for bigger rides. I also don't bother carrying a tube – just plugs. So far so good.
The current tire setup is Assegai DH Casing front/rear with MaxxGrip compound. Since this bike is used in the off-season mostly, from October to April, I find it's the smart solution for slippery everything.
You have an interesting setup for your controls. Tell us about that.
I have weird hands, a birth defect, which makes my cockpit setups rather unique. I'm missing a few digits on each side, making my contact area much narrower on the grips. The longer levers on the MT5 brakes help with this so I don't have to cut my grips down, as I've done in the past with other brake levers.
I also suffer from grip strength issues, so these brakes are a no-brainer. The power input at the lever is so little to get so much braking power at the caliper. The modulation is also incredible and works great riding for my favourite terrain here in Squamish – steep grippy granite slabs.
I also run my dropper lever on the right-hand side because I have no way of actuating the traditional left-hand shifter side due to my left-hand deformity. I was a full adopter of 1x drivetrains way back in 2011 for this exact reason! I'm very excited about the advent of electronic droppers for obvious reasons.
Have you experimented much with your brakes (brand, style etc.) or their position?
I have used most major brands on the market, and about four years ago, Tippie recommended I try Maguras and set me up with a set. I couldn't believe the power and have been on them ever since. Disclaimer: I'm on the Magura ambassador program and do yap on the trail about how amazingly they work for me.

I run my [brake] levers slightly biased up, but close to neutral. I haven't done any additional adjustments with the angle to deal with my hands. – Phil Szczepaniak

The frame bag is to hold an extra pair of gloves for winter and wet weather rides, and snacks! – Phil Szczepaniak
Is the slight offset (rotation) between the left and right grip part of that?
That is likely pilot error! No special details there.
I didn't realize RideWrap did a chainstay protector. How are you liking that?
For some strange reason, I never had chainstay protection on the Chromag until recently. The material on the RideWrap protection is pretty interesting and thick, almost like a damper.

To me, riding a technical trail on sight for the first time is usually the most enjoyable. [I'm] Also a fan of cleaning and sessioning technical climbs, and finding new uphill challenges, which seems to be a lost art. – Phil Szczepaniak
Phil's Chromag Surface Ti Specs
| | Brand/Model | Notes |
| --- | --- | --- |
| Frame: | Chromag Surface Ti w/ RideWrap Chainstay Armor | Size Large |
| Shock: | 2.5-inch Maxxis DH rubber | |
| Fork: | Fox 36 Elite FIT4 29 (170mm) | 65psi w/ 3 spacers. FIT4 "always open" 3 from open on "Firmness" setting. R: 6 (from open) |
| Brakes: | Magura MT5 4 piston | 203mm rotor front, 180mm rear |
| Wheels: | We Are One Convert rear & We Are One Union front | Both wheels built on DT 350 hubs. The rear hub has the upgraded 54T star ratchet. "The more engagement the better, as I enjoy technical climbs, and ratchet quite a bit during them." |
| Tires: | Maxxis Assegai 29 x 2.5 front and Assegai 27.5 x 2.5 | DH front tire tires front and rear. 19–20 psi front, 22 psi rear |
| Drivetrain: | Shimano XT 11-speed w/ OneUp Switch Chainring | OneUp Shark cage on derailleur and OneUp 47T sprocket |
| Cranks: | SRAM XX1 Carbon | 170mm length |
| Chainguide: | OneUp Chain Guide | Orange |
| Bar & Stem: | Chromag BZA 35mm stem and OneUp 35mm "low rise bars." | The built-in flex is great for my hands, and even more so for a hardtail! |
| Grips: | OneUp | |
| Pedals: | Shimano XT | Well used and abused |
| Seatpost: | Oneup V2 Dropper and remote | 180mm drop |
| Saddle: | Chromag Trailmaster | Orange |
| Extras: | OneUp EDC in the headtube, OneUp pump. NSBillet brake adaptors front and rear, RideWrap Chainstay protection | OneUp pump internals store spare brake pads (Maguras fit!), spare cleat bolts, and other little emergency items. |
| Weight: | N/A | "No clue!" |
Phil Szczepaniak
Height: 6'
Weight: 175lbs
Inseam: 31"
Riding Style: The more technical and steep the better. Slow, steep, pick it apart janky trails are my favourite. [I'm] Not a huge fan of flow trails. I usually don't ride trails on repeat to keep things fresh and interesting. To me, riding a technical trail on-sight for the first time is usually the most enjoyable. [I'm] Also a fan of cleaning and sessioning technical climbs, and finding new uphill challenges, which seems to be a lost art.
Bar roll: Not super finicky about this – I would say slightly back from neutral.
Job: 3D Technical Animator