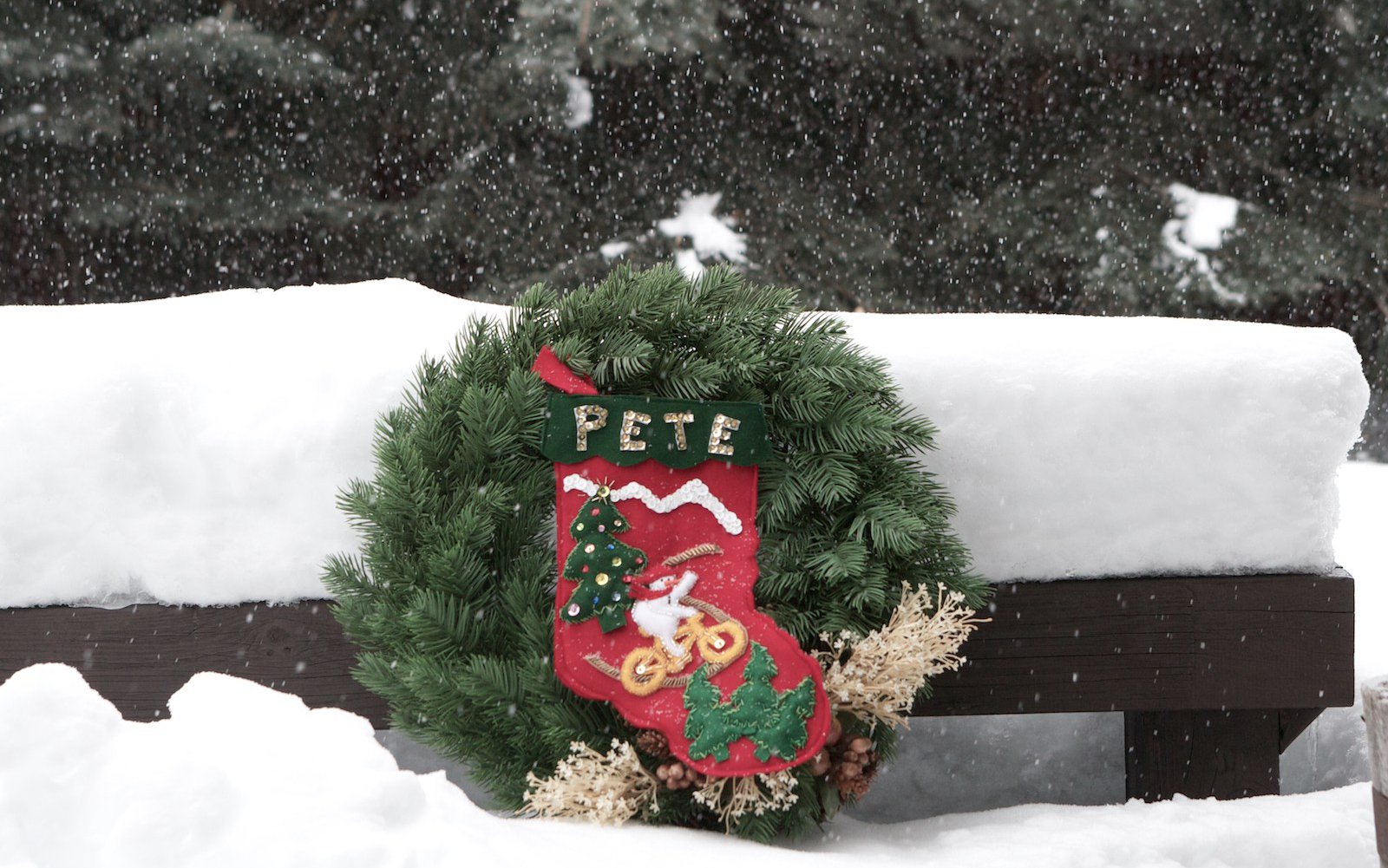 GIFT LIST 2020
Pete's Gifts for Mountain Bikers
The Last Minute.
We've all been there. We go through the stages: procrastination, denial, disbelief, and finally acceptance and then...panic. Yes, maybe if you'd done the thinking and preparation a month ago it would feel more meaningful, and you may have to sit in traffic and wait in lineups, but there's still time to make this work. And whether you need a last minute gift with a little thought behind it, you're going to treat yourself on Boxing Day, or you have a raft of January birthdays coming up...here's what I'm thinking would be some nice things to unwrap; things that have some thought behind them.
First, focus on local businesses. We've been hearing it more than usual lately, but that's a shame, because it should always be a priority to buy something from a local independent business whenever you can. Their prices might be a bit higher than what you can find online, but most local merchants will make you feel appreciated, whether it's through a little discount next time you come in, a little freebie, or some useful advice. It goes well beyond your local bike shop, but that's a good place to start, and even if you don't need bike parts just now, you can always buy some tubeless sealant, lube, cleaning products, energy bars, or even underwear (see below).
OneUp Components EDC Lite
If you live in the Sea to Sky, there are lots of great local, independent businesses to choose from: OneUp Components in Squamish has one of the slam dunk stocking stuffers of the year in their new EDC Lite tool, and the best part is, unlike the original EDC, the Lite is not only aimed at hardcore riders - it'll also work really well for anyone who commutes or rides road or gravel, since it'll fit inside any 1 1/8" steerer tube (as long as the head tube is long enough to accommodate it). The first batch sold out on launch day, but they just got new stock in, so you can go grab one in any of seven colours.
Chromag Merino Wool jerseys
Another one of our favourite local brands is Chromag. Their components are well-known jewelry for your bike, but did you know that Chromag makes sweet soft goods, too? My recommendation would be one of their merino wool jerseys - in either short or long sleeves, but there are lots of other cool pieces to choose from.
mountainFLOW plant-based eco-wax (for skiers) and MTB lubricants
Here's an example of a local business for folks in Colorado: mountainFLOW eco-wax. They've been making plant-based ski and snowboard wax for several years now. And, just like traditional ski waxes are petroleum-based and can get into local water sources when the snow melts in the spring, the exact same situation applies to most bike lubes. So, mountainFLOW, being the good mountain people they are, decided to start making plant-based bike lubes, grease, and cleaner/degreaser.
eco-wax
Plant-Based + Biodegradable // 0% Petroleum
Performs as well as a conventional (petroleum-based) ski wax (Alexander Kilde is a mountainFLOW-sponsored skier that won a recent Super G World Cup)
SIZE: 4.6 OZ
PRO TIPS: Use a sharp scraper. Beer helps too! // Check out the Hot Crayon Waxing Technique on their Waxing Tips page.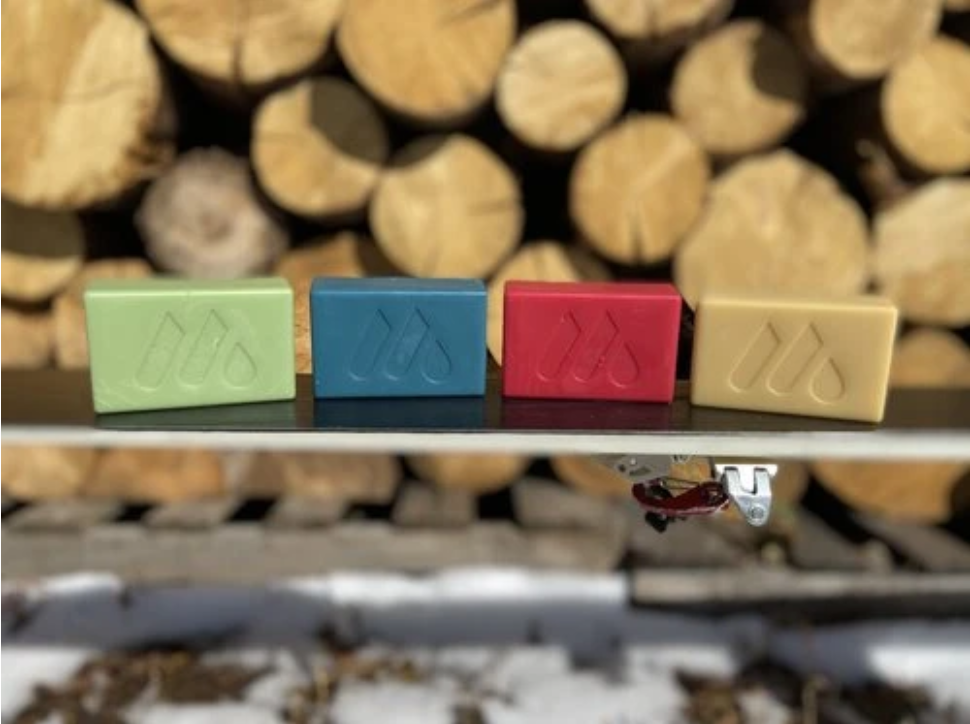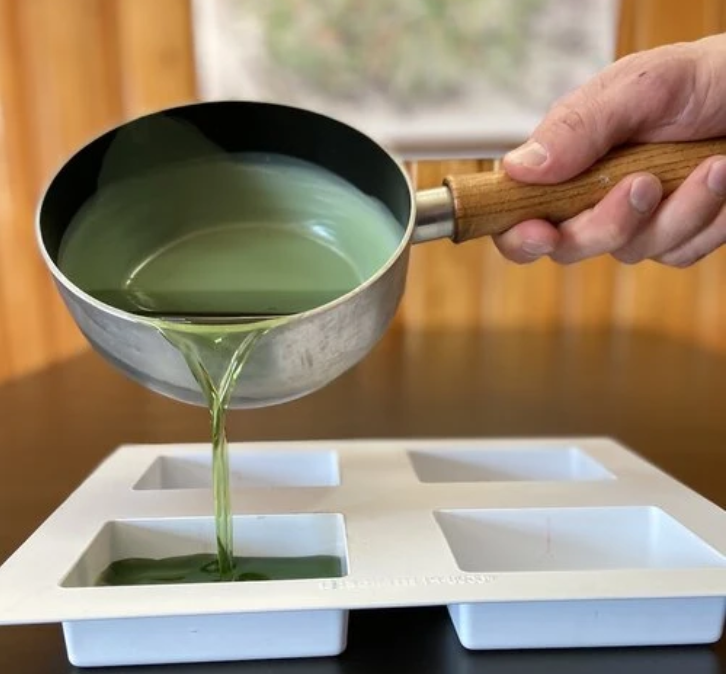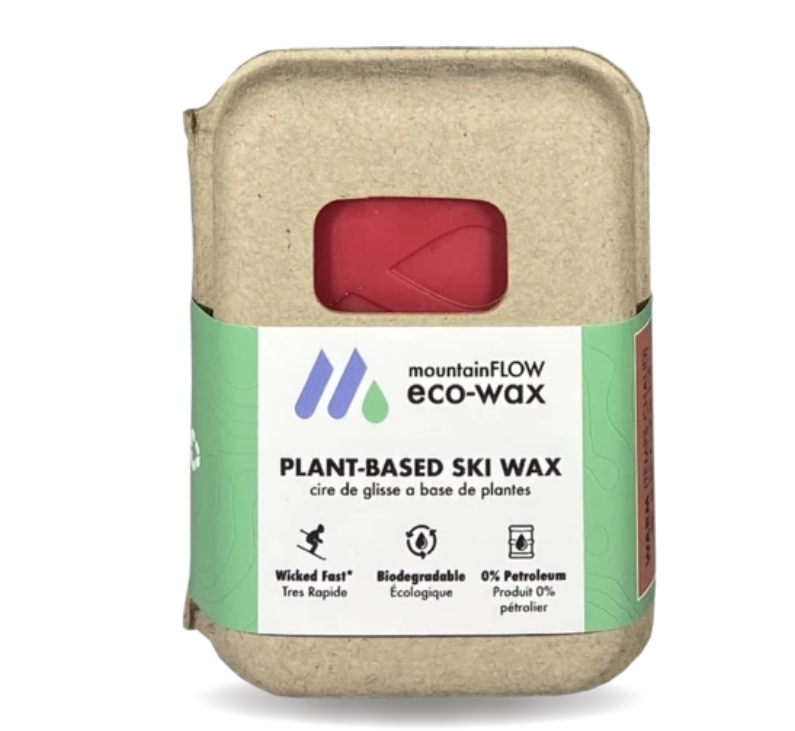 mountainFLOW bike lubes
This medium-density oil is intended to provide excellent, long-lasting lubrication. We've just received some and will be trying it out this winter to see how it holds up on the shore. Available in wet, all-weather, and wax versions.
Plant-Based and Biodegradable
0% Petroleum (Most chain lube is made from petroleum 🙁)
Riding Conditions: Moderate to Wet
All conditions: $18 CAD // Wet: $19 // Wax (dry): $21 CAD
Packaging - including the bottle - is made from 100% Post-Consumer Recycled plastic.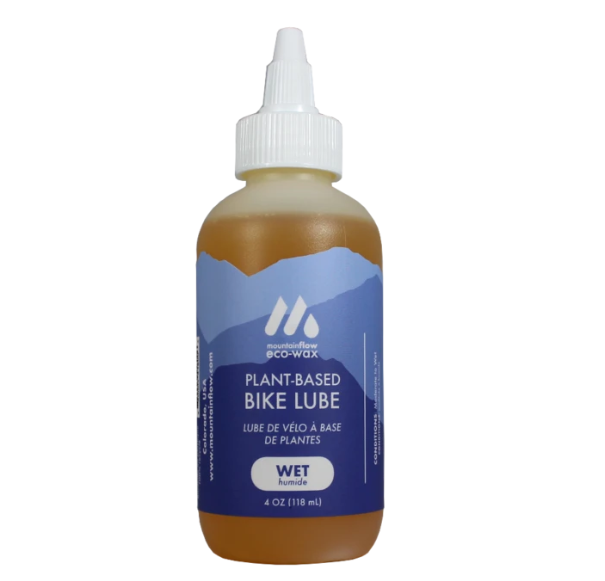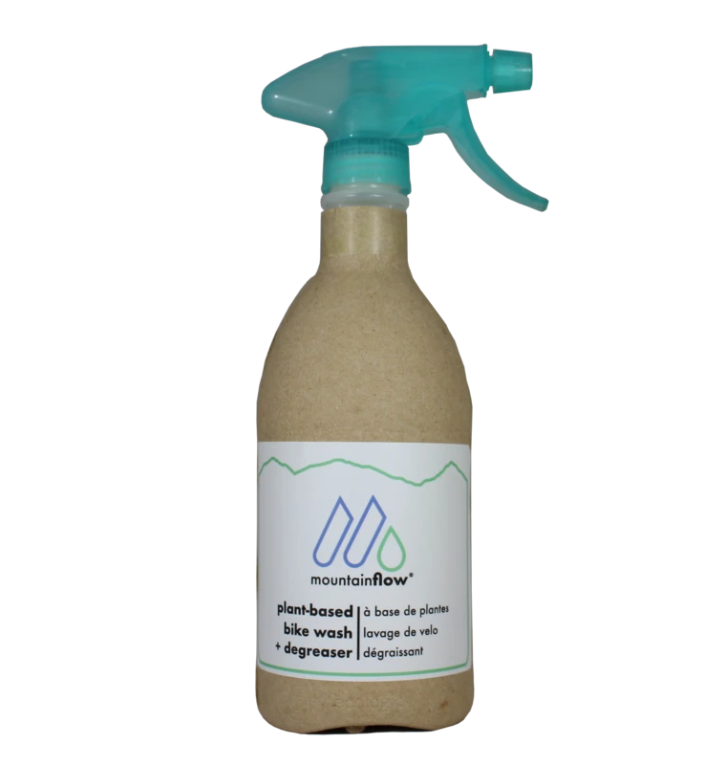 Being Gary Fisher and The Bicycle Revolution (Autobiography)
If some people get socks without fail for xmas, in our family you could be assured you'd receive at least one good book. I've tried to include a book related to our community of riders nearly every year, though I'm sad to say there is a very short list of books to choose from on the subject of mountain biking - or bikers. This year's recommendation is for a book I haven't yet read, but am certainly keen to check out. Gary Fisher has released an autobiography that, according to the press release, details "his life's work building a happier, healthier future for the world."
Here's a little bit more from the description:
The new book is part history, part origin story, and part mind-melting photographic account of ingenious innovation, dogged determination, and boundless energy. Most importantly, it's an intimate portrait of a living legend and his legacy, and a meditation on the great gift of mountain biking.
"My story is about discovering how you can do things differently," says Fisher. "Did I ever expect mountain bikes to get this popular? Well, yes. But what I didn't expect was how far people would take them."
Fisher's new book ($39.99 MSRP) is available immediately and can be found exclusively at trekbikes.com and Trek retailers around the world.
Be a Subscriber
On the topic of books and reading, in a year when we lost bike magazine, and the year after Dirt Rag went kaput, it's pretty clear that some of the clear voices in our little industry are finding it harder to be heard. Yes, podcasts are popping up like mushrooms and several websites are out there and doing well, but whether we're talking about MTB here or another sport or culture you're passionate about, don't forget that while Instagram and Youtube have their place, and can bring something of value to the community, it's still important to support them - or the ones you want to make sure stick around. I subscribed to a few extra publications this year, partly because I found myself leaning on them more and more often for information and entertainment, and partly because I always feel good about supporting good journalism. For me that means the New York Times and the Athletic, but I just added the Golfer's Journal because it's a really nice quarterly book. Whatever it is that moves you, make sure to subscribe to one or a few of those publications, and hey, it's also nice to write someone a quick note every now and then to tell them you liked their video, photo, or writing. That stuff really matters to people who create things. Likes and comments are nice and all, but take it one step further and make someone's day.
Trail Membership
You're all buying membership to your local trail association, right? No? Well, first of all, now's a good time to renew. Those associations could use the early membership cash to start planning and booking trail builder time. Makes a great gift idea, too - if your riding buddy was already going to buy their membership (or already did), then get them one to a neighbouring district, or get 'em a trail boost.