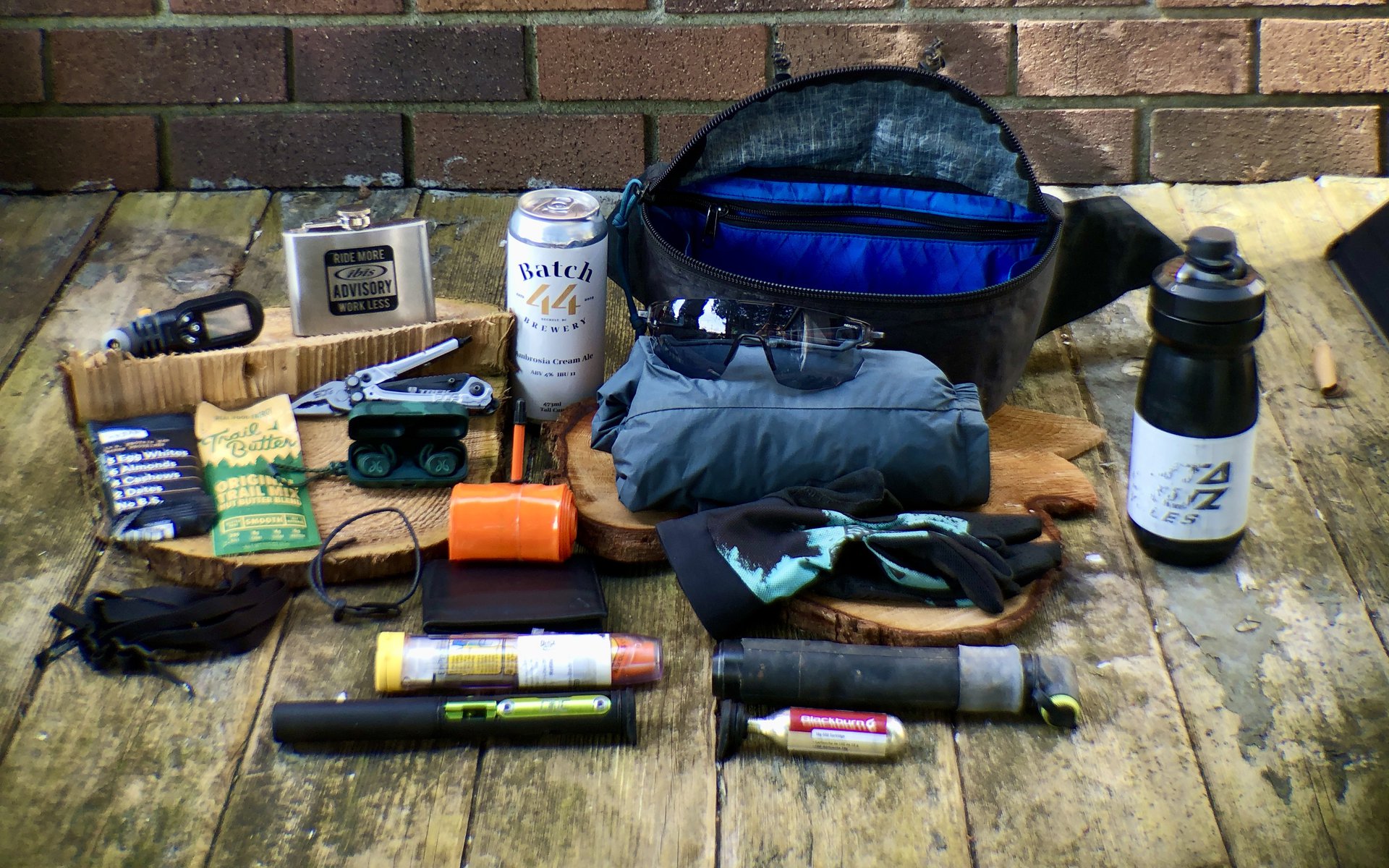 WHATCHA PACKIN'?
Pete Roggeman's Spurcycle Hip Pack and Contents
Presented By Tubolito
Whatcha Packin' is an NSMB column devoted to the gear we carry with us when we ride. Whether it's for self-reliance and repairs or little luxuries that make the ride that much sweeter, these are the things we're using - and carrying.
Brought to you by Tubolito, makers of lightweight, low-bulk tubes. Whether you run them in your wheels or use them as spares, Tubolito's tubes will drop noticeable amounts of weight and space from your every ride carry.
---
Get someone to run you through everything they carry for a ride, and you'll learn something about them as a rider. An abundance of tools and spare parts may point to someone who likes to be prepared like a Boy Scout, or maybe they've been riding a long time and have a vivid recollection of every mechanical that had them spending 20 minutes trailside with freezing fingers, trying to force a tire back onto an old Sun-Ringlé Rhino-Lite. Bare bones carry? Could be a very experienced local who is never far from home, or has an aversion to carrying extra weight and doesn't mind the risk of walking home when a ride meets a premature end; or maybe they're just a total n00b. Piece by piece, you'll learn who has snapped an inordinate amount of chains, and who thinks a chain-breaker is ballast; one group carries two tubes, a pump, and C02, another school of thought runs CushCore and eschews all forms of self-rescue in case of unplanned deflation.
My packs' contents have changed frequently over the years, but the emergence of slick new ways to carry self-rescue and preparedness gear, along with the surging popularity of hip packs instead of 10-20L backpacks has had me paring down wherever possible, without being that guy that flats and doesn't have a tube, or even $10 to offer someone riding by that may have a spare.
I get a chance to try out lots of different bags, but like anyone else, I have my favourites, and the longer you use a pack - or any system like SWAT - the more you start to adapt what you carry to the space you have available. Certain tools fit well in some pockets, and I spend more time carrying tools than using them, so how I carry them starts to be optimized over time. In the last few years, I went from using backpacks full time, to hip packs in the summer and fall, and now I use hip packs for most of the year, which works fine for rides under 2 or 3 hours, and if I'm able to layer properly. If the weather is horrible, or for longer or remote rides, I'll carry more - spares, food, emergency gear - but for most rides of three hours or less, keeping it simple almost never bites me in the ass. The gaping hole in the load out below is first-aid and I'll be the first to admit that needs to improve. Stay tuned on that one, I have a plan.
Spurcycle Hip Pack
I like hip packs. From Dakine, to From High Above, to Osprey, and now this one from Spurcycle, I enjoy freedom from shoulder straps and less to carry. Spurcycle's Hip Pack is a true sleeper, though. When it first showed up I obsessed a bit about my feelings regarding the plain looks (from the outside) and the $135 US price tag. But then I started using it and right away came to appreciate that it's sized perfectly - its 4-liter capacity can handle the weight when full, but you can't overload it past a comfortable level - and the feature list is just right. For starters, it's made from Dyneema, which is a polymer that is both more abrasion resistant and lighter than Kevlar. It is also flame-resistant, and doesn't absorb water. Lastly, it's light as hell. Naturally, it's not cheap, but it is an ideal material for bags made to last.
In addition, it's got Spurcycle's clean styling and design, is supremely well made, and it fits just right. There are four internal pockets that nicely fit things like energy bars and multi-tools, and one long, thin zipper pocket where I stash my wallet and anything else I want to make sure stays dry. The interior is lined in a very nice blue, which makes it easier to find something at a glance than black fabric, which sucks up light and all small things. There are two elasticized and adjustable lashes on the top of the bag - these are useful to stash a bulkier than normal jacket or other layer and I've only used them a handful of times but appreciate their presence.
The main zipper is heavy-duty and easy to use one-handed, but that also points to one of only two qualms I have: it's not a waterproof zipper. Here, you always have to make a choice, because a waterproof zipper is harder to operate with one hand, which matters with hip packs if you want to access it without sliding it around to the front and instantly gaining 20 years and losing any semblance of pride. Win some, lose some. The only other reservation I have about the Spurcycle pack is that it doesn't have any belt-mounted side pockets, which are my favorite place to put a phone or tool, however when your tool's in your stem and you're used to not having your massive phone so easily at hand, the problem is less significant.
Overall, I've decided the Spurcycle Hip Pack is best in class for me among the many other options I've tried and its premium price is easily offset by the fact that it will last a decade or more thanks to its bomber construction and Dyneema fabric. And as you'll see below, it easily swallows a whole bunch of gear with ease, and I love the boxy, flat-bottomed shape which makes it easy to find what I need, quickly, and keeps everything organized without requiring a game of memory to be reminded of what's hiding where.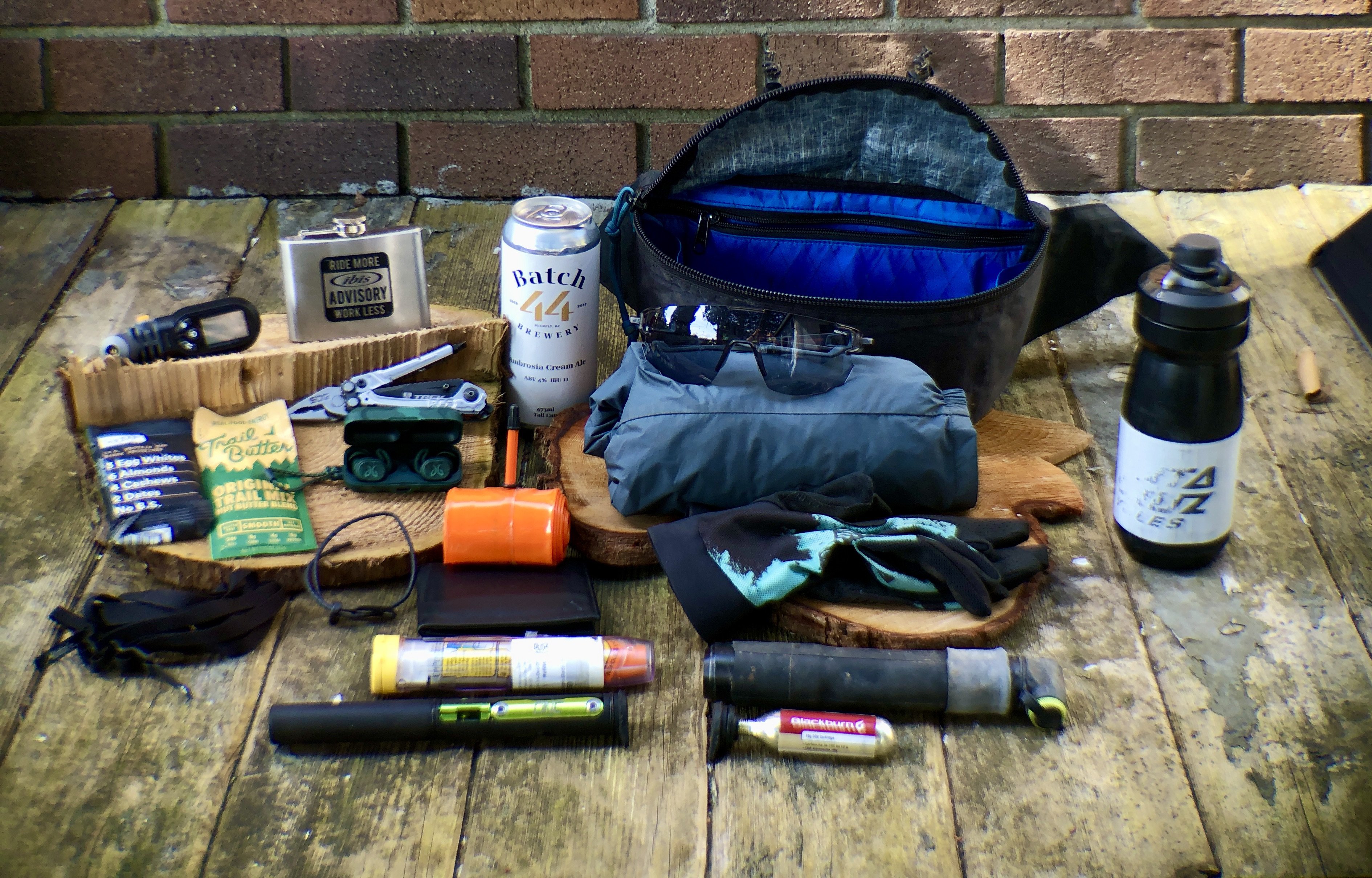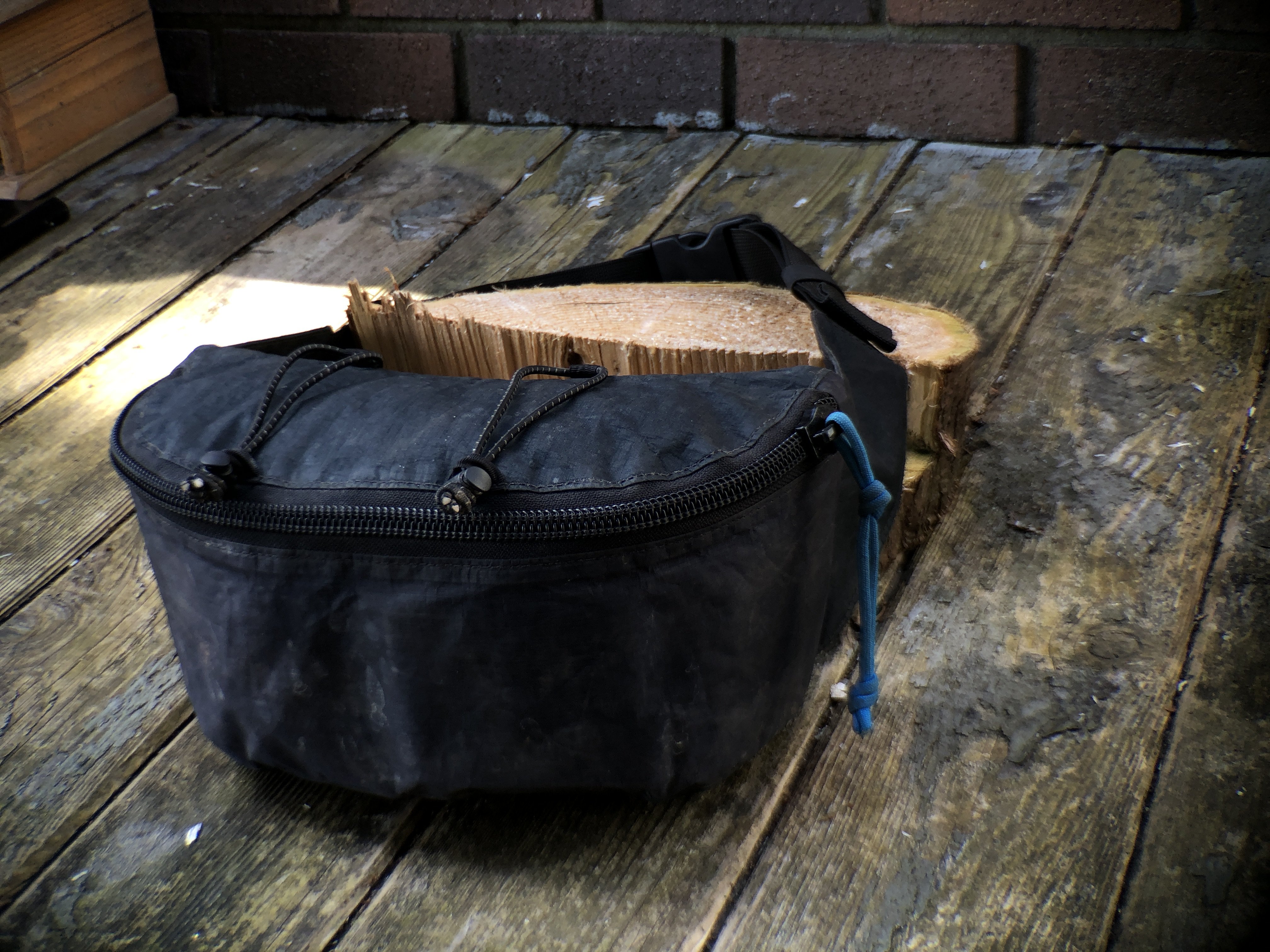 Essential Tools for Every Ride
Let's start with the basics, then. Lots of stuff can be considered optional, but if you're not carrying the bare minimum: multi-tool, tube, and source of inflation, then you're leaving yourself open to mechanicals that happen regularly. Everything outside of what is fixable by the holy trinity is always a possibility, but way less likely. And, depending on the wheel/tire setup you run, even a tube and inflation is optional*, but there's no getting around carrying a tube. For me, the essentials go a little deeper, but that's partly because some of the on-board carry options are so good now.
Multi-tool: OneUp EDC. There aren't many tools that are more clever, or have more 'save your ass' options packed into such a small, yet effective package. Multi-tool, with allen keys from 2 to 8mm, chain breaker, spoke wrenches, T25, tire lever, presta valve tool, flathead screwdriver...it's remarkable.
Tube: Tubolito - I haven't needed a tube for over a year, but I'm not quite ready to stop carrying one. So, the lightest, smallest option that will still work when it's needed makes a lot of sense. Tubolito is the only solution that saves weight and space. In fact, if you consider a tube essential, running a Tubolito for about $35 US saves WAY more grams per dollar than any other upgrade you can buy. Whether the 85g Tubo MTB, 110g Tubo-MTB-Plus, or the svelte 45g S-Tubo-MTB, you're saving a lot of weight over a 230-300g 29er tube. Expect to see a lot more of the trademark orange compact tubes on bikes near you in the near future.
Pump: OneUp 70cc. It's compact, effective, and reasonably efficient. More people I know run this pump than any other, for good reason. Since I run the OneUp EDC tool inside my stem, that frees up the space at the top of the pump to carry something extra. In the photo it's a 16g Blackburn C02 cartridge, but it's not hard to imagine a whole bunch of other things that fit in there and benefit from easy access as well as waterproof storage.
Digital gauge: Topeak Smartgauge D2. Works on presta and schraeder as well as high pressure, so you can also use it to measure your shock pressure. Essential for pre-ride checks, but I just leave it in the bag now so I always have it handy.
Pliers: SOG. This tool is actually, overall, a piece of shit: the blade is cheap and the locking mechanism is dangerously unreliable, the bit/drive system is crap, anyone that needs a bottle opener built into a multi tool just needs to revisit how to open a beer, BUT the multiplicative power effect of these pliers and its overall light weight has made it a great tool for my riding bag, and despite the fact that it's not the best at everything, I still love it. Now that presta valve stem tools are so ubiquitous, this tool is redundant, and it's coming out of the bag (to see emergency duty in the truck console), but I've been carrying it for years and it's still in there, so in the spirit of honesty, I included it.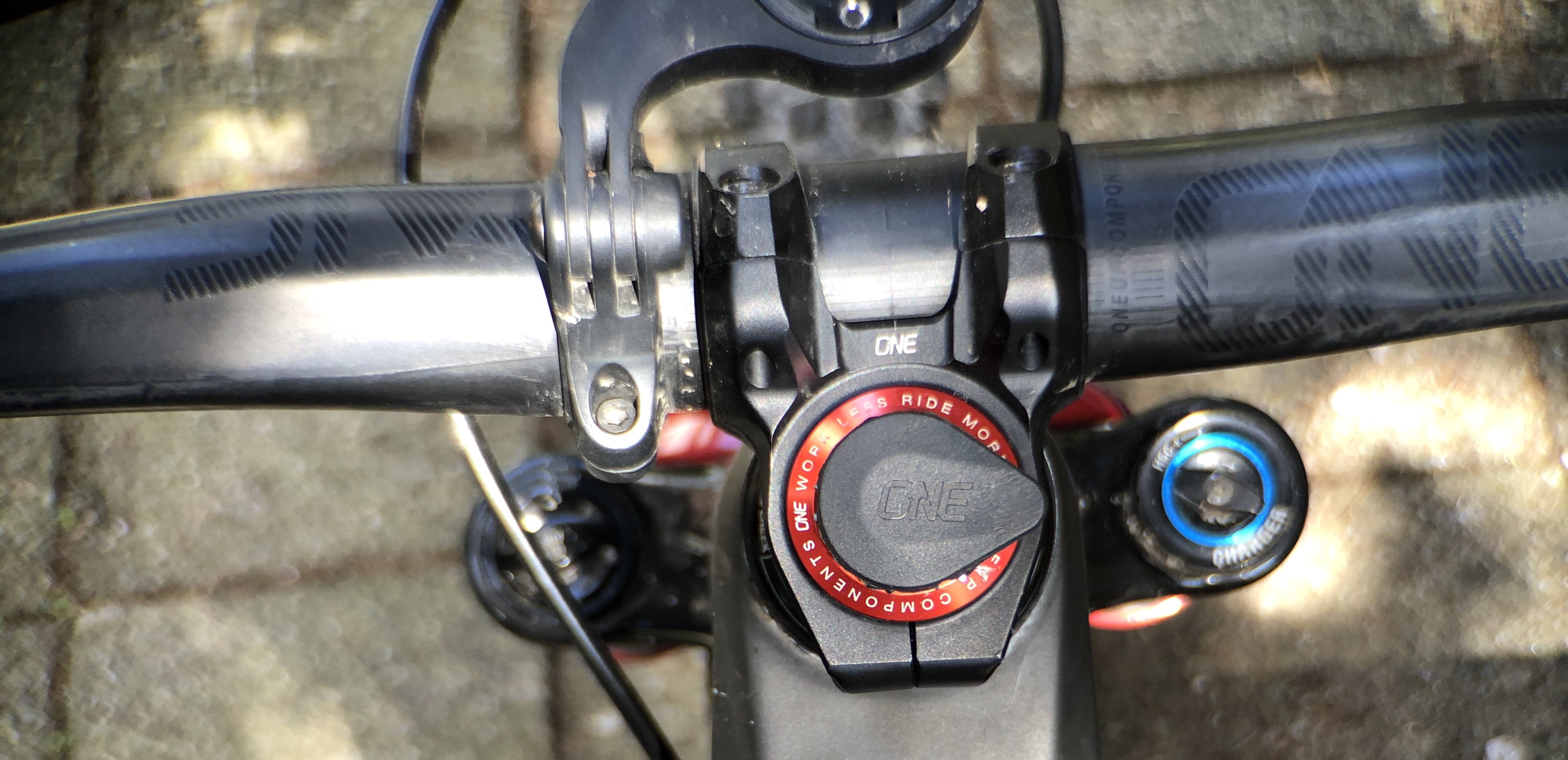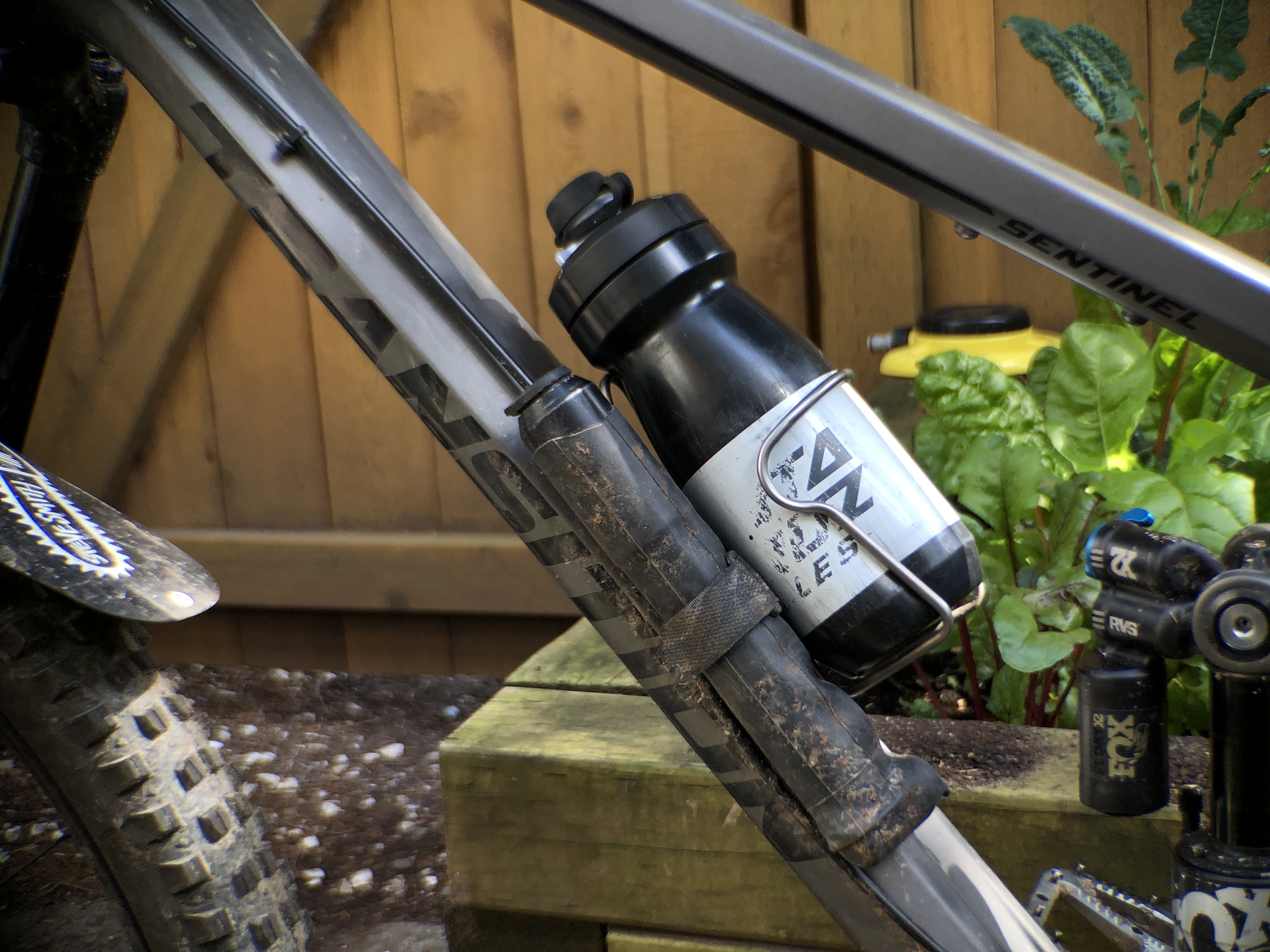 Tubes and a cool tool from Ritchey
Once upon a time I worked for Ritchey, and something I think is quite funny is that Tom is known for a lot of firsts and inventions (too many to name here but we're talking really old school significant things like sloping top tubes and triple-butted tubing), but there are lots of things I've never seen him credited for, that he was doing decades before they were normal. These include riding his road bike on MTB trails and off-road (I think the kids with impressive facial hair that live with their parents call that 'gravel riding'), selfies from the saddle (with film cameras) and a progressive approach to touring (with just a credit card and some flip flops), as well as really innovative multi-tools. The funny part is that he's on the record as saying that marketing is the biggest obstacle to good product design, but it's also an aversion to marketing that kept some of the things I just mentioned from helping him build his brand into more of a powerhouse.
Anyway, back to multi-tools. The one pictured below may not be innovative compared to a OneUp EDC but it's over 20 years old and still kicks ass. It's called the CPR-4 (Compact Pocket Rescue) and I hoarded a few copies when I worked there and the main reason I still have them are the metal-infused tire levers with resin coating, making them gentle on carbon rims but tough as hell. There is also a 4mm and a 5mm allen key, as well as box wrenches (basically useless during rides), a flathead screwdriver that doubles as a pry tool, and even strips for roughing up a tube when fixing a flat (with a patch! I know - it's a really old tool and I love it). I really oughta grind off the 4 and 5mm allen keys and slim them down, but anyway, I've carried these tools on road and mountain bike rides since 2004, and I'll never let them go. Ritchey still makes an updated version called the CPR-12 and it's decent but not nearly as cool.
Also shown below - the size of a Tubolito MTB Plus (the 110g version) versus a typical 29" tube. Way smaller. Easy choice, makes room for snacks.
Sustenance
Look, I'm not gonna hide it - most of us ride bikes in part because we love riding, and partly because we love eating and drinking. The more I ride, the more I can eat and drink, without getting fat(ter). So, while this is going to look indulgent, I think it's important to both be honest about what happens (at least on Friday rides) and the fact that, as in so many things in life, being open to possibilities is at least as important as whether or not you bring those to life. So, when we're talking about carrying stuff on a ride, we have to consider that certain rides call for a beer at the top, others are improved by a wee dram, and sometimes you need both to get by*.
*just as often, neither. But also, where beer is called for, a tallboy is better than a regularboy.
I go back and forth between different energy bars and gels, but RX Bars are winning more than others these days. However the real revelation has been Trailbutter, which is delicious, easy to digest, and full of good ingredients and energy. There are a lot of ways to keep yourself sustained on the bike, but since I've started intermittent fasting, I don't come close to the bonking edge as much as I used to, but I also often find myself eating at the start or halfway through the ride when that magical 11am interval comes around, and Trailbutter is the thing I always feel like eating. I rarely have trouble eating on the bike but backcountry skiing is a different issue - on strenuous days, eating can be a problem for me. I hoped to test out Trailbutter this year but the coronavirus kept me from doing any touring, so I'll be testing it out more next year. Until then, it's still my favorite on-bike nutrition.
Water bottles aren't a huge source of mystery or review, however I have to highlight the updated Camelbak Podium Dirt Series. It has a locking lid so you can pack it without worrying about spillage in transit, the lids and spouts have been made shorter in order to fit into more front triangles than its predecessor, and the 'Dirt Series' part simply denotes a rubber cap that is easy to remove with your mouth while riding. I didn't know how much I appreciated that rubber cap until I started using the new Podium and then switched back to another bottle on a muddy winter day. Apparently I'd gotten used to drinking out of dirty spigots over the years, but it just takes one ride in cattle country to remind you why that isn't a good situation.
I wrote about the Jaybird Vista earbuds in one of our holiday gift guides, but I'll repeat here: they're not cheap at $179 US (regularly on sale, like right now, for $159) but for a quality pair of true wireless earbuds, they're mid-pack, price-wise but a leader in features for riding and outdoor use. Why? First, you can use one or the other alone, which is much safer, and they'll automatically switch to mono mode, so you don't miss the music or any detail from whatever podcast you're listening to. Second, they're waterproof, and resistant to dust and impact to levels you'd be hard-pressed to exceed. And they fit well and sound good. They pair so easily and quickly that I even put them in when going out for 5-10 minutes - as a result I'm listening to far more podcasts while walking the dog or running errands. And they sound really good for phone calls, to boot.
Clothing
At different times of year this varies, but the two constants for me for clothing are a lightweight jacket, and a spare pair of gloves. Andrew nailed it with his Emotional Support Jacket piece; more often than not, any layer will do when you get caught by surprise, so a small, compact option is very practical (just like Tubolito). For me over the past year that has been the Flylow Rainbreaker jacket. It's been discontinued in favour of the Flylow Davis, which is $15 cheaper, looks the same, and made of the same Intuitive S/G Lite material, so I can confidently recommend the Davis to anyone looking for a light duty rain/wind jacket that packs up small and will reward your $125 USD investment over and over again if you ride anywhere the weather can be sneaky. In addition to saving my ass on many rides, I've worn it hiking, camping, and golfing, with great success. It's not as breathable as a soft-shell or higher end waterproof/breathable layer, and not as waterproof as Gore-Tex, but for the money and the size, it is a great backup layer to carry on every ride.
Hot tip on thin layers - forget about whether it has a stuff sack built into a pocket. All you need to do is reach through one sleeve and pull the rest of the jacket into that sleeve. Presto - a nice burrito-sized jacket. When you need it, just grip the wrist and flick it, and the whole jacket will tumble out instantly. Also works for thicker jackets to keep 'em compact and the flick maneuver is a slick way to deploy quickly.
For gloves, generally any pair will do for backup duty, but I favour thin gloves without velcro, and thankfully there are a lot more good options now than ever. Lately I'm really loving the Dakine Thrillium, which may even be capable of knocking my all-time favorite POC Index Flow gloves off their perch (which I still own, incidentally - 6 years is a bloody long time for gloves!). In any case, the Thrilliums are thin, light, fit great, but also feel like they're built to last - not surprisingly, some thin gloves don't last very long but so far the Dakines are up to the task.
Miscellaneous Essentials
A lot of times, I'd ride without a wallet, choosing sometimes to pluck a 20 and my DL out of my old leather Marzocchi billfold (almost 20 years old and going strong), but I've recently decided that is very dumb. ID, credit card, cash, at a minimum, but it's also handy to have BCAA for keys getting locked in a recovery shuttle rig, a few business cards, and all of a sudden it's my wallet again. But since I don't want my prized vintage wallet to get soaked 20-200 times a year, I've been carrying a thin, weather-resistant (but still leather) wallet from a company called Allett, and it's sneakily impressed me. It fits easily into small spaces, I don't have to fiddle, and it's thin and light. It's simple, black, and leather, with RFID available as an option.
A few years ago, I discovered I was allergic to bees. That summer I rode in groups that ran into ground wasps four different times, but I was only stung on the last occasion which was when I had an allergic reaction. I haven't had to use it, but I now carry an epi-pen (and Benadryl) between May and October. It's not heavy, but it is extra bulk. When doctor's appointments are more normal, I'll get properly tested for allergies, but until then, I'm playing it safe with that (if not with certain other first-aid needs I need to better address).
In Cam's carry article he mentioned Matador's excellent Re-ties, and I also carry one of their Better Tethers, useful for lashing things to...other things. Pretty useful, takes up no space, and practical to have on rides, in the truck, and when camping or otherwise out and about.
Next, I think eyewear counts here. I'm overdue to write about a few of my favorite riding glasses, but lately I've been using the Julbo Aerospeed Reactives. At first I thought they were overly Euro - sort of reminiscent of 90s era Brikos - but I got over that as soon as I put them on. They're light, have super nice distortion-free optics, and the Reactiv 0-3 lens goes from almost clear (appropriate for all but the wettest and darkest shore days) to quite dark (very effective even in midday sun - not that we've had a lot of that lately). They also clear condensation quickly and don't fog up very easily in the first place. One of the best pairs of riding shades I've used. So even when I'm not wearing them, they're in the bag, ready to go.
Lastly, stuff that isn't strictly bike-related but comes in handy. Back to Spurcycle, their Ti Key Clip is like a mini carabiner that gathers my keys together. I don't often clip it to my belt loop unless it's one of those in and out days and I need to keep them handy, but it's nice to have that option. You can swing the gate open to use as a bottle opener, but honestly, bottle openers are all around you, and it's way cooler to open one with your lighter, pedal, moving spoke, sharp edge of a table, or even another bottle. We're surrounded by bottle openers and they're mostly useless. Still, it's ti, it looks nice, and it's a utilitarian key chain. And on that chain, a small blade - the James Brand Elko - which I bought slightly used from eBay. I'm a swiss army knife fan but I wanted one of these and it's been useful when my pocket knife is out of reach. Having a blade on rides is never a bad idea, and I never have to think about it when it's attached to my keys. It, too, has a bottle opener, but it's basically just a small blade and a pry and I like it simple like that.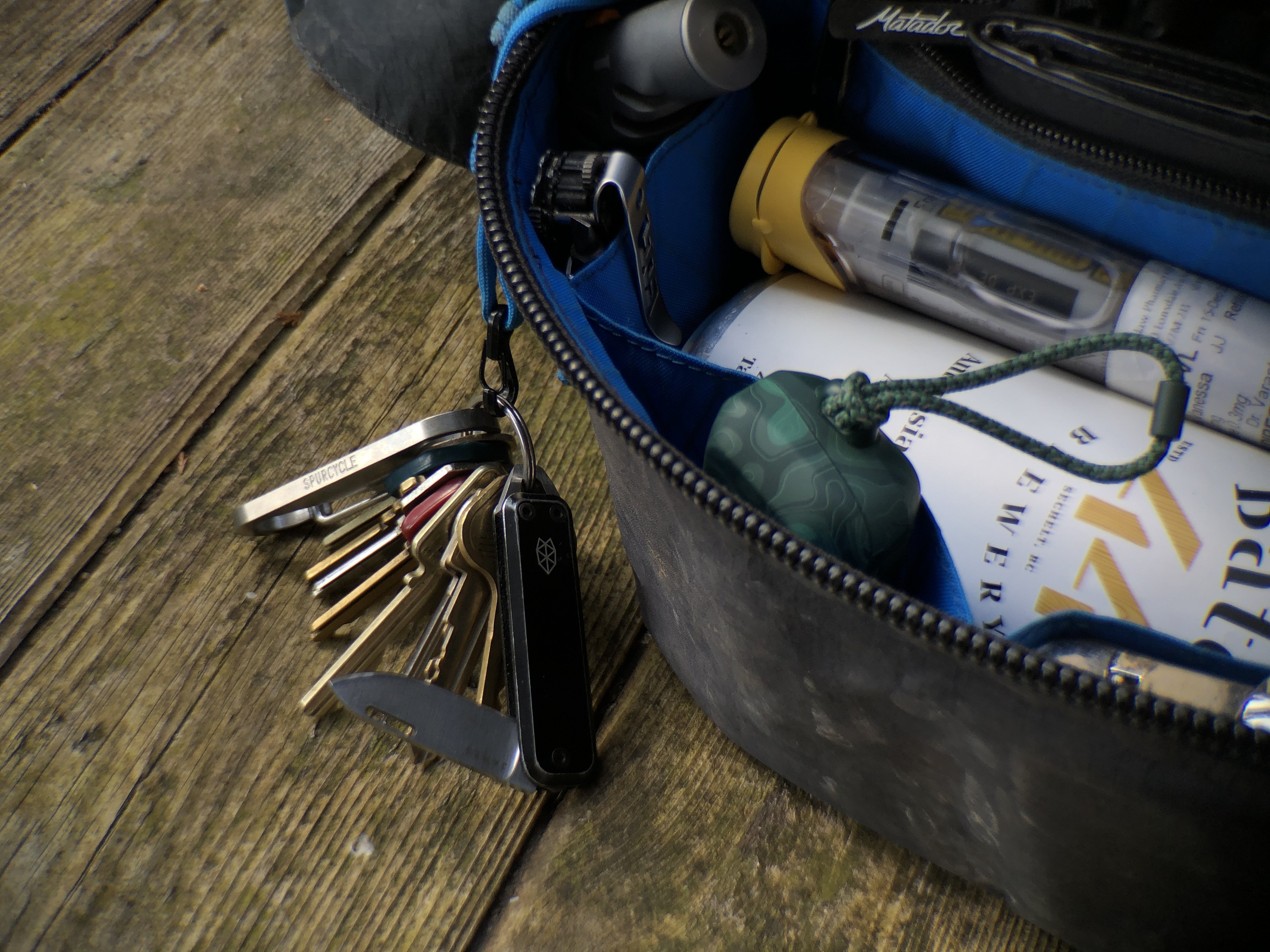 Want to buy something from Roggey's bag? Here it all is. Keep in mind that purchasing something from one of the links below may benefit NSMB, without additional cost to you. We would never recommend a product we didn't believe it, so rest assured we stand behind our endorsement of all of the products listed below.
Spurcycle Hip Pack - $135 USD
Spurcycle Titanium Key Clip - $39 USD
OneUp EDC tool - Buy here
OneUp Pump - $73 CAD
OneUp Carbon handlebar - $138 USD
OneUp Stem - $85 USD
Topeak Smartgauge D2 - $34.95 USD
Camelbak Podium bottle - $12.95 USD
Blackburn Chicane bottle cage - $16.95 USD
Trailbutter - available in a variety of flavors and sizes here.
RX Bars - sweet deal for a dozen in my favourite Chocolate/Sea Salt flavour currently on amazon for $19 USD.
Jaybird Vista true wireless waterproof ear buds - $179 USD (currently on sale for $159)
Flylow Davis jacket - $125 USD
Dakine Thrillium Glove - $44.95 USD
Allett Leather ID/RFID wallet - $45/55 USD
Matador Better Tether 2-pack - $16.99 USD
Matador Re-Ties 4-pack - $10.99 USD
Julbo Aerospeed Reactive sunglasses -$219 USD
The James Brand Elko - $59.95 USD
Epinepherine pen for serious allergic reactions is the most exclusive thing on this list - you can only get one for a reasonable price with a Doctor's Rx.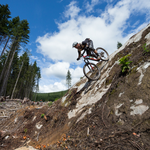 Pete Roggeman
Age: 43
Height: 6'1 // 185 cms
Weight: 195 lbs // 88 kg
Inseam: 32" // 81 cm
Bar width: 780 - 800mm // Reach: 475 - 500mm // Dropper: 170 - 190mm
Flats or clipless: both, but mostly flats right now
Trail(s) of choice: Dreamweaver, Boundary, Lower Digger, Ladies Only, 5th Horseman