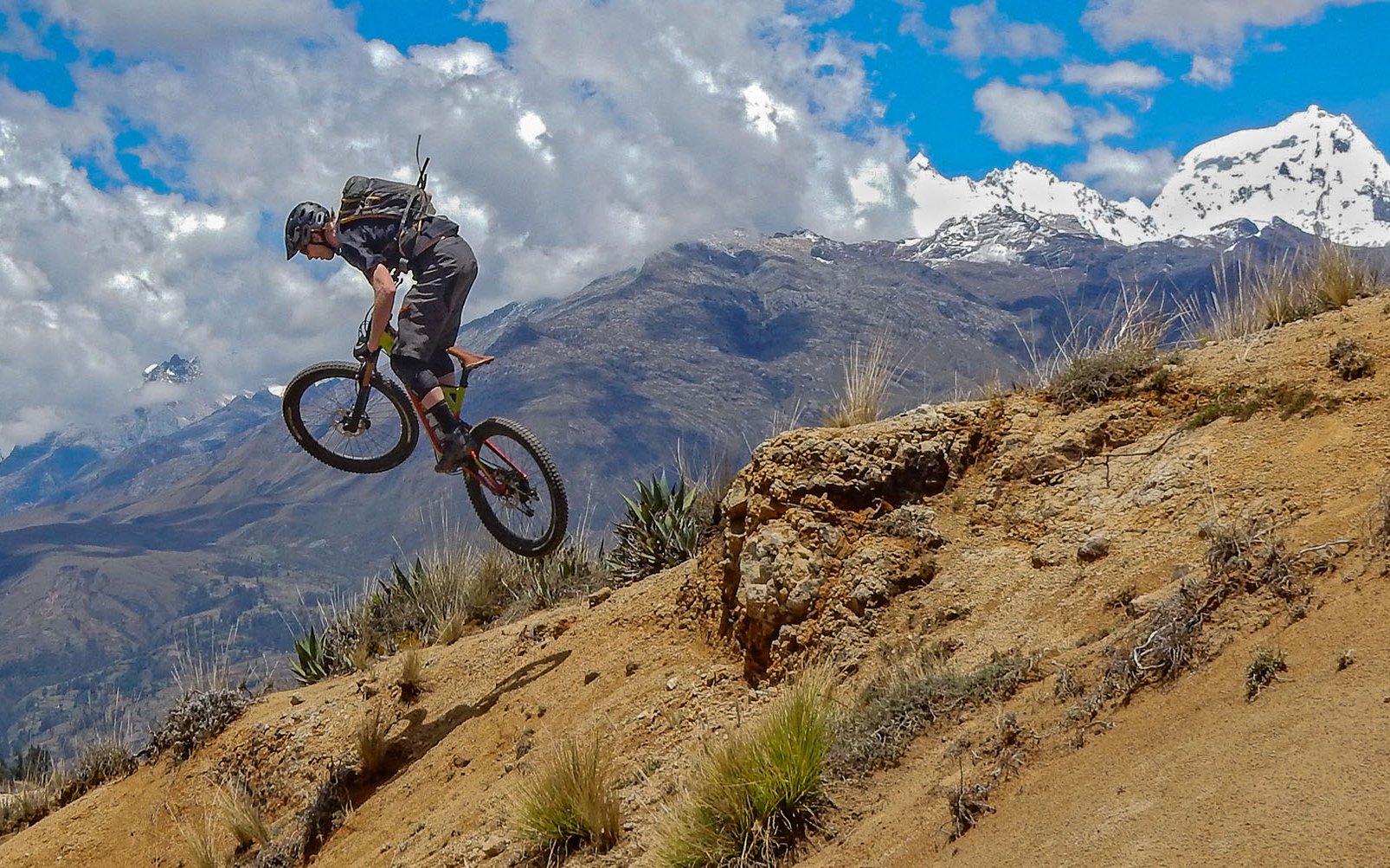 Trail Tales
The Peruvian Death March
Originally published March 14th, 2018
"Sure Timmy, there is a Santa Claus." The sarcasm of Keith's words didn't sting as much as the possibility he was right.
As we approached a seemingly impassable headwall, I suggested a more merciful pass would reveal itself once we could see beyond the approaching ridge. Looking ahead the burros carrying our bikes trudged seemingly without effort toward the wall of rock, making it clear that this was, impossibly, our route. We began at 3700 metres and it became clear that we weren't even half way.
Our day had started hours earlier. We rose at 4:00 in Huaraz, ate breakfast and packed up for the drive to Chavin and then followed a narrow road until its end at a tiny village. Mount Waddington, the tallest peak that is entirely within the boundaries of British Columbia, is a mere 320 metres higher than this hamlet that google has left unnamed. 
Julio told us the stone path carved into the near vertical face, was built 3600 years earlier, long before the Inca or even the Chavin. It seemed likely that only slaves would endure the labour required - but that didn't lessen my burden. Was this altitude sickness or something else?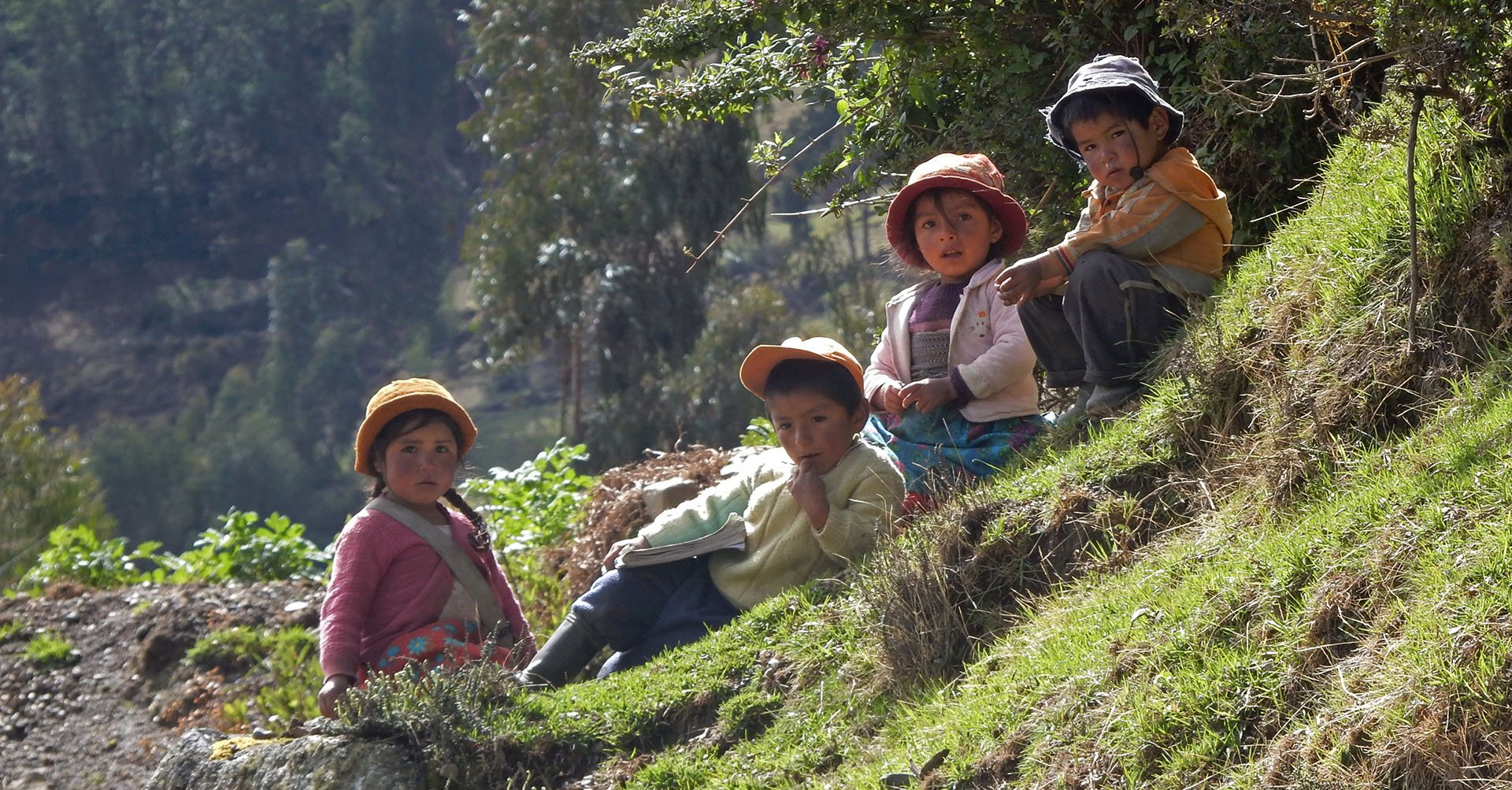 I kept willing myself to take 20 more steps, then 10 and then Nathan, hoping to encourage me, said, "you've just got the Grouse Grind* to go." Unfortunately this grind, my final stretch I believed, began at 4400 metres in the thin Andean air and this gave me little comfort. I began to fantasize about sitting down and leaning against a rock and the sense that I might not be able to get up again was comforting. I should have expected this. James Wilson is a glutton for pain and suffering - and we were in Peru for his fiftieth. Happy fucking birthday.
*A popular 2.9-km (1.8-mile) hiking trail near Vancouver that climbs 853 metres (2,800 feet).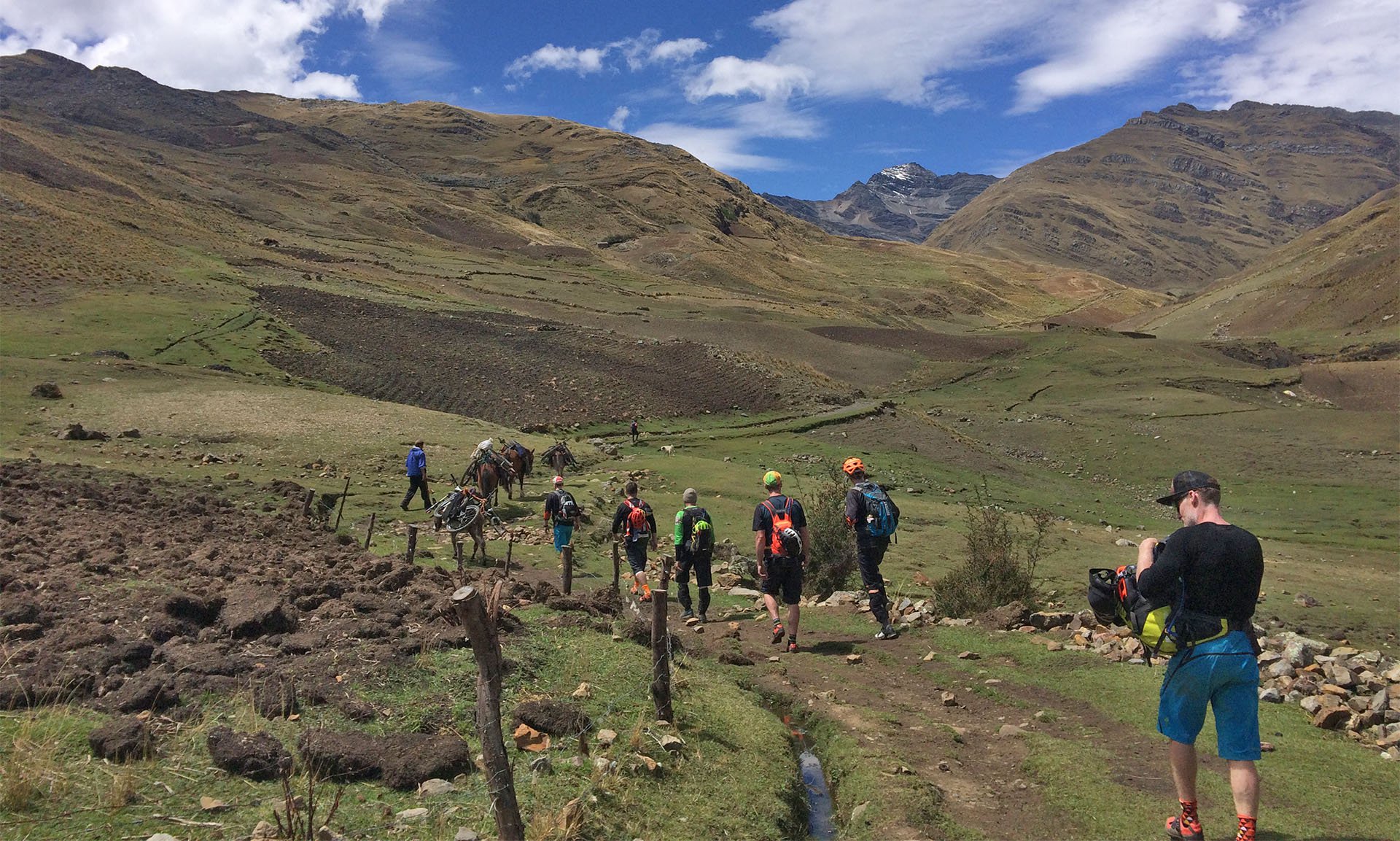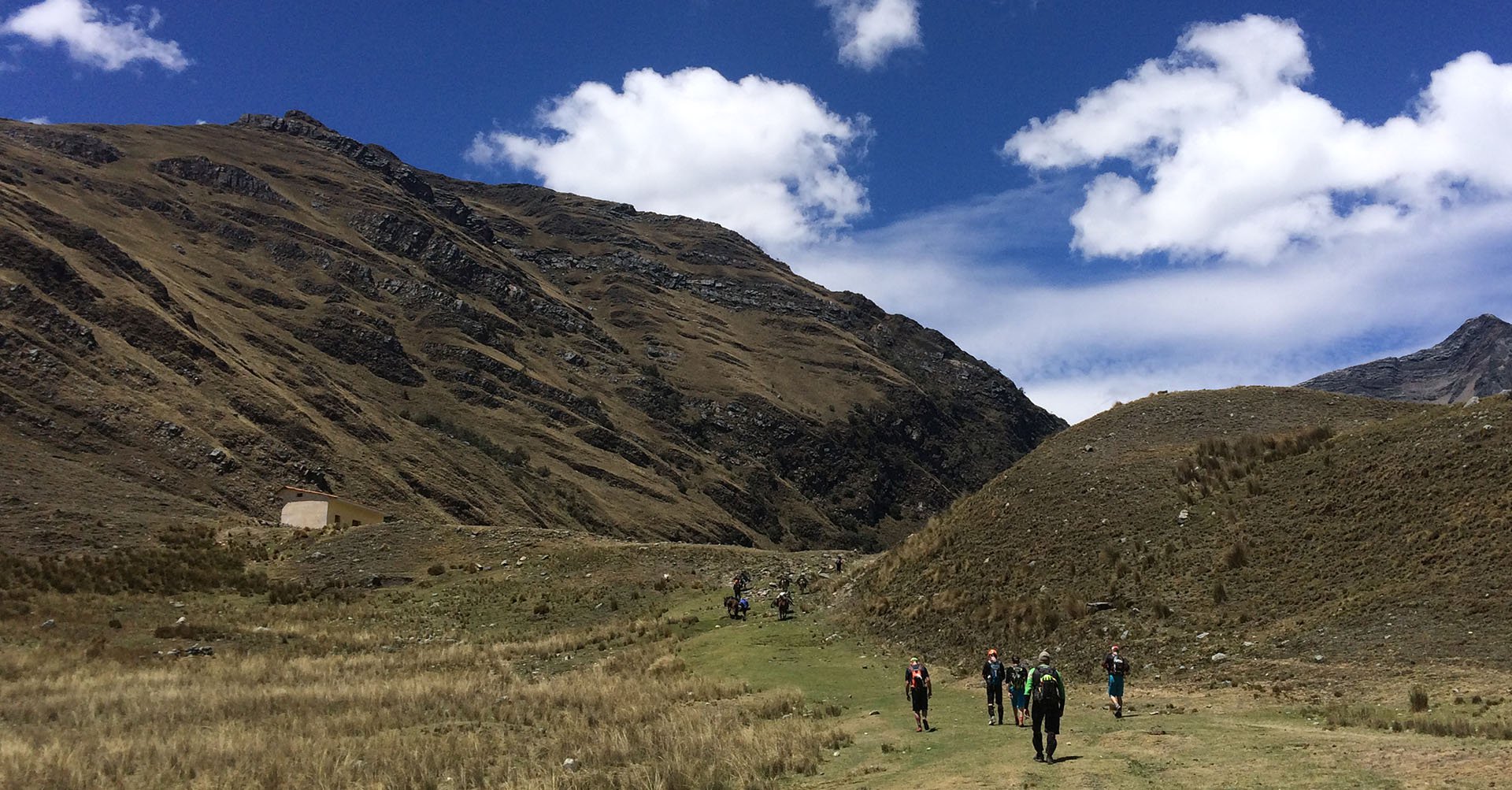 This was James' fifth time in Peru (each time accompanied by his buddy Jeff Boeda) riding under the guidance of Julio Olaza, a 56-year old Peruvian sprite with little time for trail descriptions and even less patience for breaks. Julio had kept us busy and showed us some incredible terrain, but this day wasn't turning out as well. 
I felt no relief once I finally reached the summit. A dry cough had arrived, but thankfully no headache. My most troubling symptom was weakness. Taking a step, picking up my bike, pointing it downhill; each small action seemed to halve my remaining reserves.
At the top of the climb, high-fives were exchanged and food was eaten and then we began a rocky descent that was occasionally marked by fun, but I wasn't having any of it. Fun that is. It was an effort to simply coast, but slowly I felt a little better. On this side of the pass the ancient road was in worse shape but it occasionally revealed some sweet single track sections.
After going downhill for what I remember was an hour or so I stood in awe of the vast glacial valley before us. At least the climbing must be done, I thought to myself. The bottom turned out to be a mostly impassable bog ribboned with creeks large and small.
Our earlier rides were not like this. We went to altitude, on the Cordillera Negra or Blanca, both looming above Huaraz, and traversed some and climbed some to get time in the thin air. Then we'd descend trails of every description; grassy open lines, rocky ancient paths, wide open high speed rippers or windy singletrack lined with perfect golden soil. There was always climbing but it was followed by descending. But not on this day. Not exactly.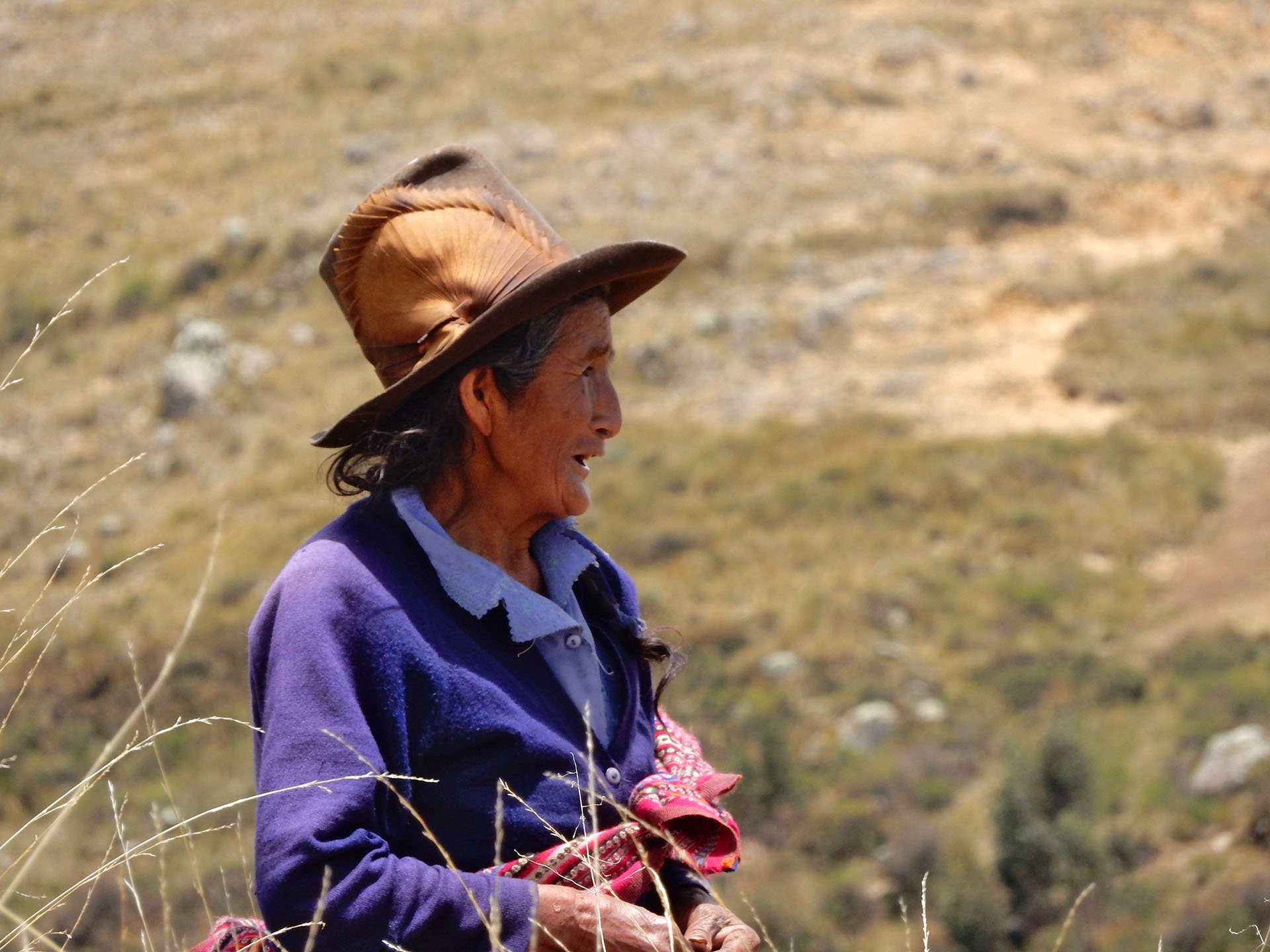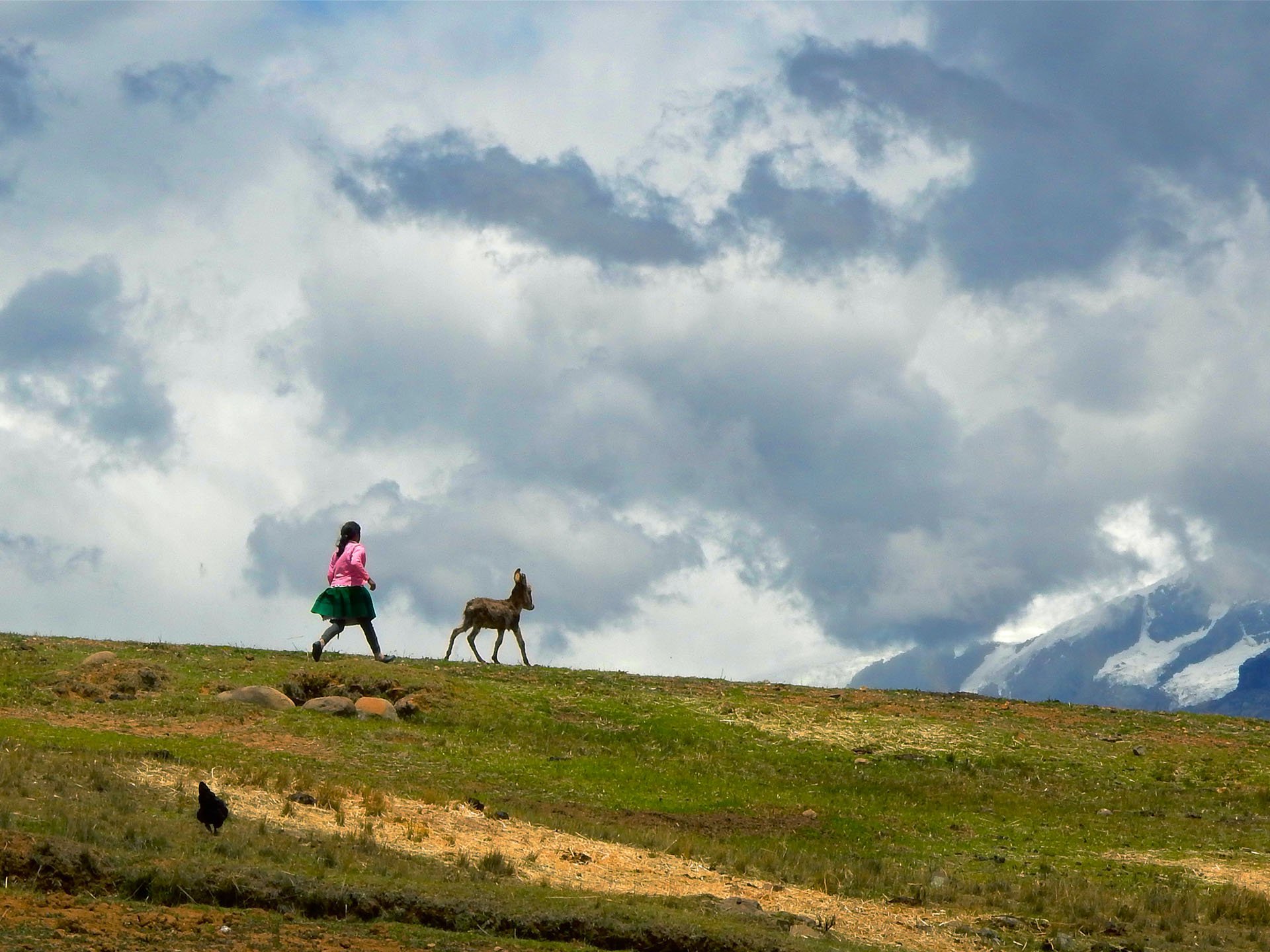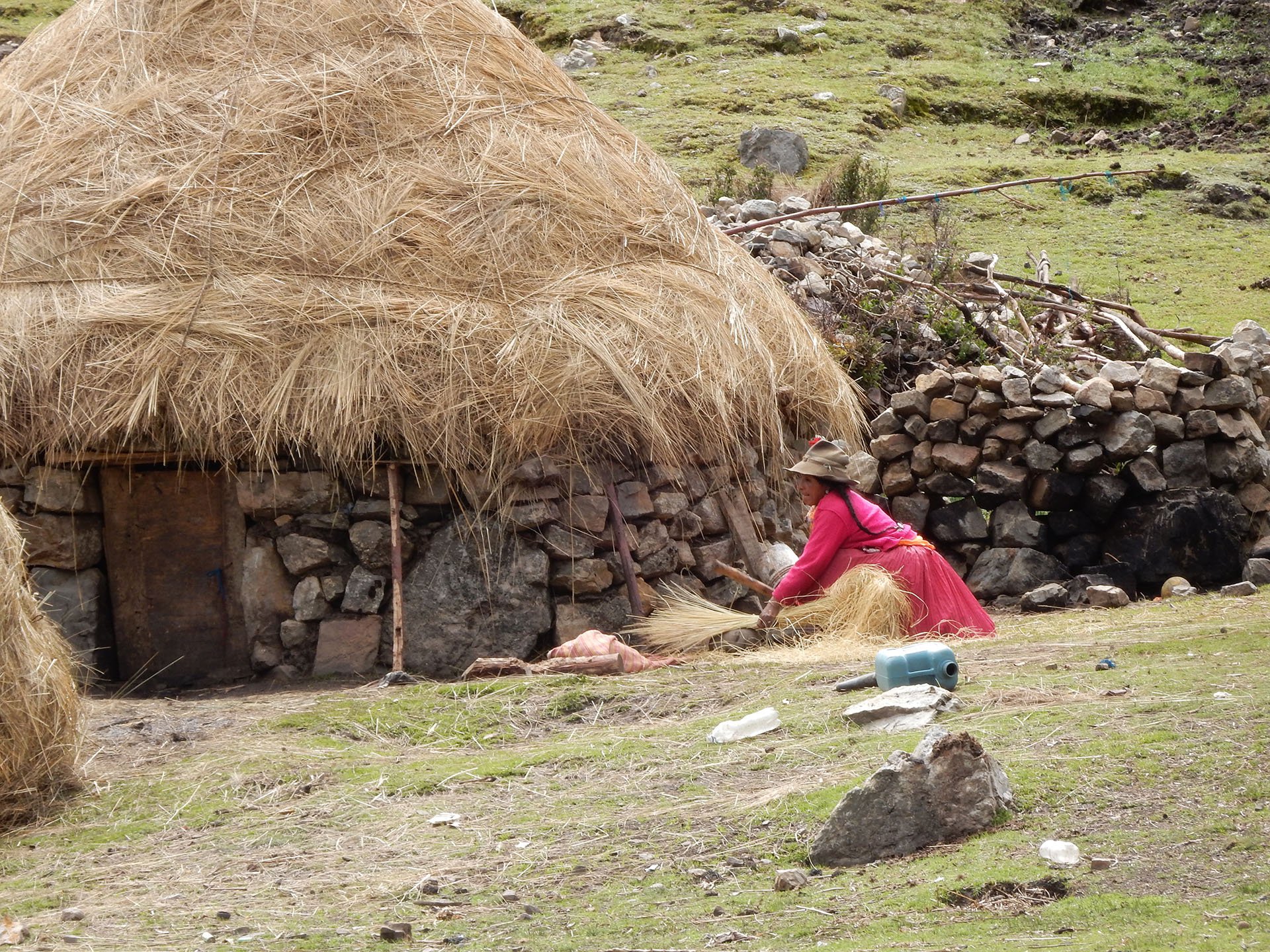 One of the best things about Peru is seeing people live as they did hundreds of years ago. You can travel for hours until the air is thin and the vegetation sparse, having not seen a soul for hours and then, in the most inhospitable circumstances, a lone farmer walking behind his ox cultivates some hardy crop on a tiny plot. Land reforms beginning in the 50s transferred huge tracts from the oligarchy to the people. 22 million acres were redistributed to farm workers in 1968 alone.
Road builders had wisely avoided the valley bottom, building a double track  low on the valley walls. In many places this road could have followed the contour without gaining elevation with some gentle curves but instead the road was as straight as they could make it and it would climb for 500 metres and then descend for 500 metres, endlessly. Every time we could see further in the distance it became clear the pattern continued. After what felt like 20 kms of this (likely closer to 10) we finally got on a descending dirt road, just as it began to rain, hard and cold. While dodging cattle and piles of dung, we were Jackson Pollocked by a spray of brown soil and shit. 
Our reward.
They aren't all gems, particularly when your riding trip is more about adventure than singletrack perfection and this spectacularly beautiful excursion, seemingly planned with little regard for return on climbing investment, is the one I remember most vividly. 

But Julio, next time can we do it the other way please?
---
For more info on riding trips near Huaraz check out Chakinani Peru on Facebook and the only place to stay in Huaraz is Olaza's B&B