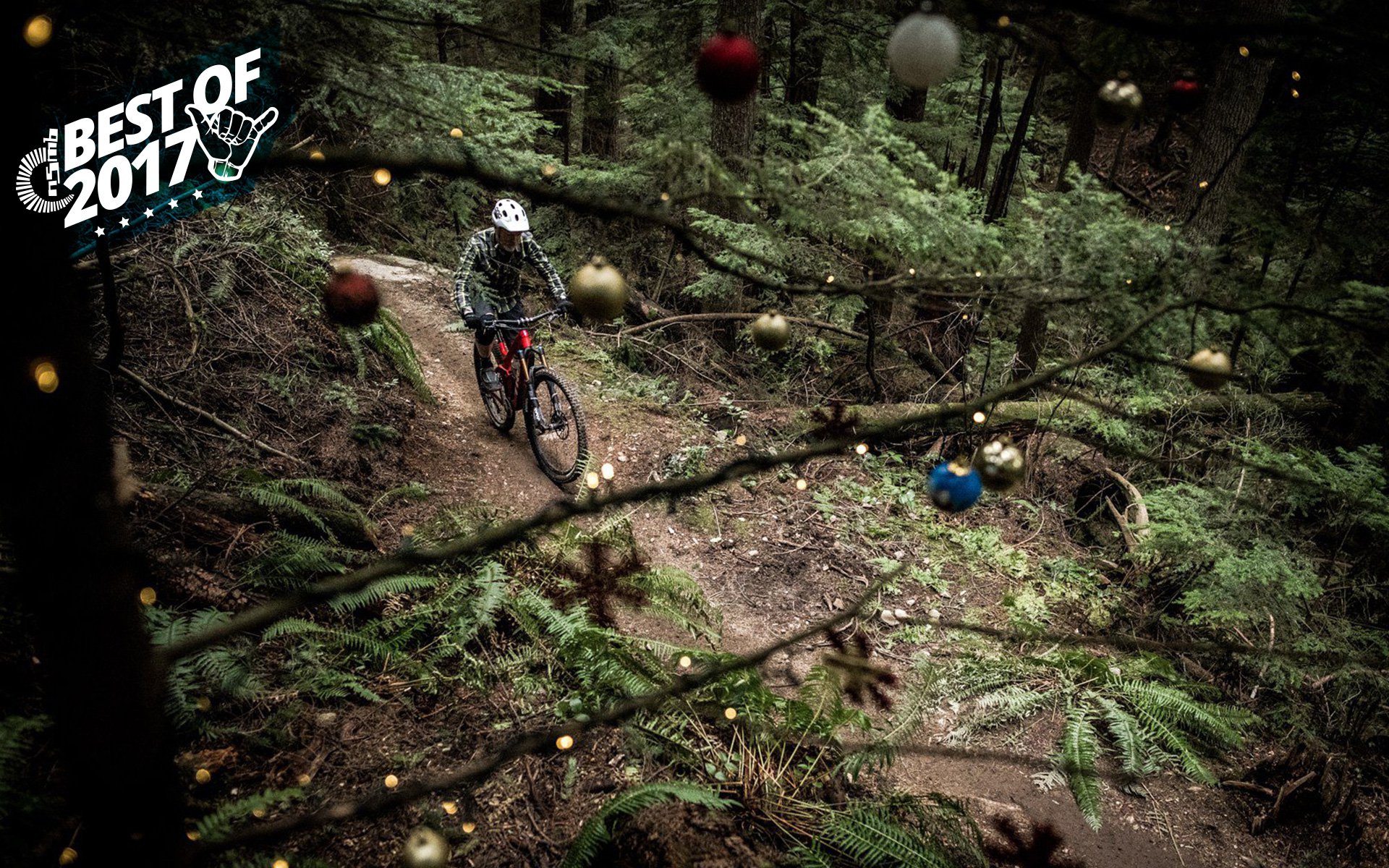 Year in Review
Perry's Best of 2017
2017 has been marred by a seemingly never-ending stream of bullshit. Between the untimely deaths of too many great and talented people, and near-daily doses of ignorance and hate of a surreal and frightening magnitude, this year was enough to make one seriously consider a media disconnected cabin in the woods hermit existence. 
On the bright side, mountain biking still rocks. I've been riding bikes offroad for 30 years now, and despite huge technological changes, and the explosion of micro niches, the essence of the sport—rolling wheels in the woods—is more or less unchanged. It's still a pure sport for me, and I love it. It's also an essential tool in my mental management toolbox. Here are a few things that made me happy this year:

Enduro 
The marketing catchphrase that people love to hate. It's also a really fun race format. The regional race scene has gone off in the last couple years. I've not seen this level of enthusiasm and participation in local MTB racing since my XC days in the '90's. From the Whistler E.W.S. to the B.C. Enduro series to the awesomely good NSMBA run North Shore Fiver series, the local race scene has never been livelier, offering good times for any skill level.
The Modern Aggressive 29'er 
I'm relatively new to the big wheel game, but the handful of slack(er) angled wagon wheelers I've tried in the last year have been the shit. Fun, fast chunder pigs. The two highlights for me dwell near the opposite ends of the travel spectrum but were equally awesome in their own special ways: the gnar gobbling Trek Slash and the shorter travel trail terrorizing Spot Mayhem. Good stuff. 
The Rise of the Indie Disruptors
I've rambled a bit about my pining for the old(er) days of radical experimentalism in bike design—a bit bored by the current homogeneity ("looks like a Trek" convergence). However, there are still a few bright sparks out there that have piqued my curiosity, several of which made an appearance just recently. Passionate small business pushing new ideas and advancing the state of the art—I love it. Here's my current crop of favorites (images scavenged from the respective companies). 
World Cup DH 
I'm not much for watching sports. I'd generally rather do than watch and am fairly clueless when it comes to ball and stick games. But I was glued to every live WCDH round this year, sleep be damned. This season was loaded with drama—old guard vs young guns, juggling wheel sizes, and random mechanicals, on top of a talent-packed field of contenders—making this a nailbiter season from start to finish.   
Rocky Mountain's "Pipedream" Video 
As one who lived and loved the early aughts era of "hucking all the things", riding the jankiest of Shore, and who owned an RM-7 (or two; not many bikes weren't breaking back then), this vid speaks to me. Wade is a classic that needs to be bronzed and the team at Rocky were on point with the frame build and video production. Bringing a tear of nostalgia to this old man's eyes—kudos!