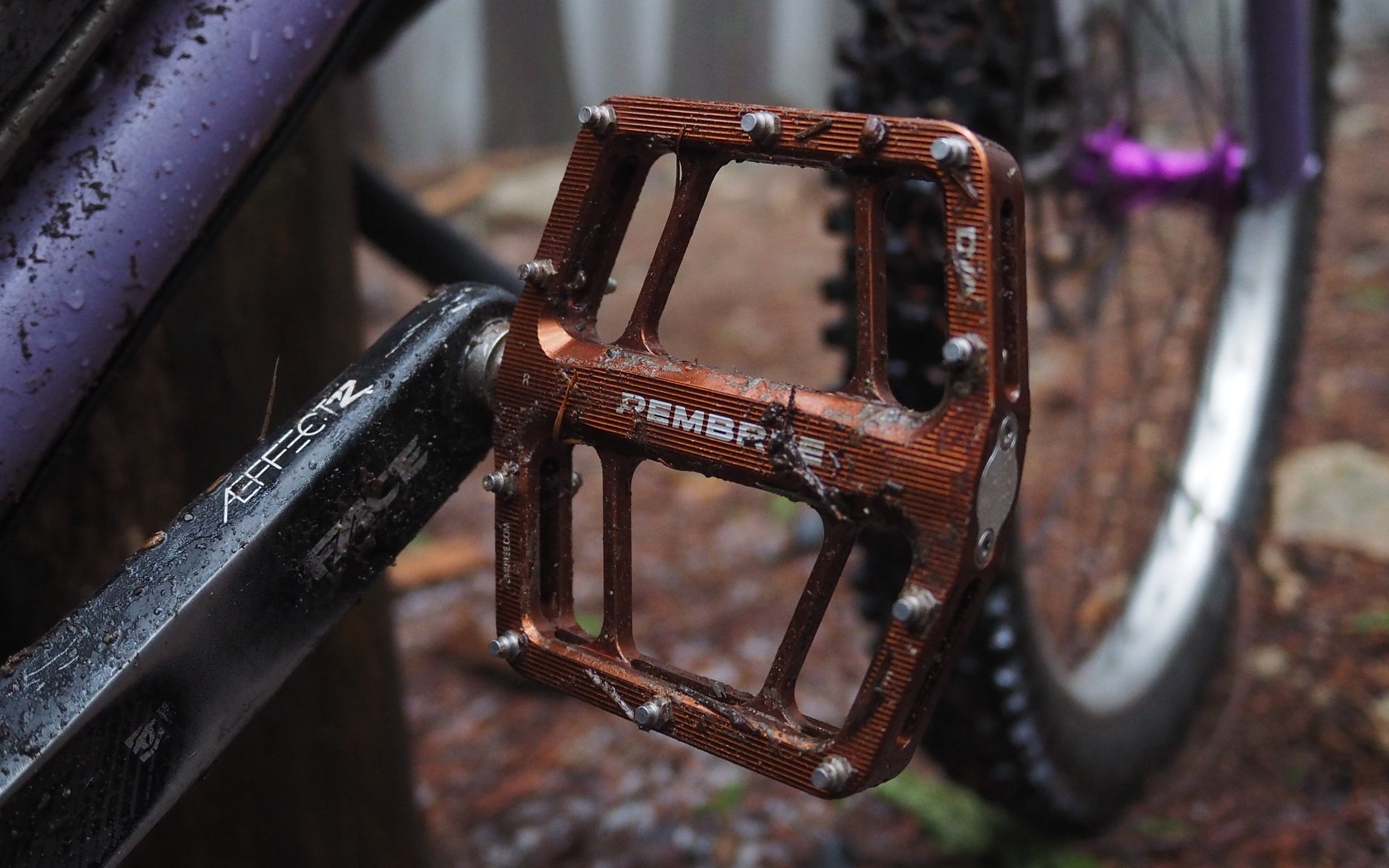 REVIEW | TEARDOWN
Pembree D2A Flat Pedals
The Three Rs
It's a great thing that many cyclists, and cycling brands, are increasingly looking at their environmental and social impacts. Reducing packaging, using (and reusing) recyclable materials, and attempting to make an honest accounting rather than greenwashing the whole activity. And here I'm not just talking about plucky small-batch boutique brands like Pembree, but larger companies as well.
All Pembree's production uses energy from renewable sources and packaging that is plastic-free, recycled and easily recyclable. Their products, including these D2A pedals, are carbon balanced, including shipping. Most importantly, the Pembree focus is on making pedals that will last rather than shaving a few grams, so hard-charging riders who are weighing things other than pedals can expect to reduce replacement purchases.
Beyond doing little things to better Mother Earth, I love the ongoing push to connect people buying products to the people who are making them. I hope we're on the cusp of humanizing non-western workforces and celebrating the folks making the stuff we love to ride, wherever they're based.
If knowing that Pembree's pedals are made by some guy named Phil who makes a decent living in East Sussex, impacts sales, the same should apply if my frame is welded by Nur in Indonesia or my fork is built by Jiahao in Taiwan.
GUTS
These things are clearly built to last. The bearings and bushings are made in Germany and carry a 2-year warranty. Pembree machines the aluminum bodies in-house and the stainless steel pins and axles are turned by Precision Products, in Brighton, England. Both the axles and bodies carry a five-year warranty.
The bodies are beautifully made and clearly carry more material where contact with rocks is expected. When I pulled them apart, the weight of the axles was noticeable. I've yet to smush, break, or lose a pin - which is uncommon for me at this point in a pedal review process.
The grease inside the Pembree D2A pedals doesn't just look like toothpaste, it also smells like toothpaste. I just checked the lube and everything looks good.
The pedals come apart neatly with a pair of Torx screws which hold the end cap in place and then an 8mm nut behind that. The bearings and bushings are still tight and spinning very smoothly at this point, but this is the start of a long-term review, not a conclusion after a couple of months of riding.
The Stance Game
The 100mm x 110mm x 15mm platform is plenty big for my size 43 stompers but said body sits very close to my crankarm. Not too close for me to achieve my preferred stance, but almost, and folks who like to stand a bit wider on their bike would definitely benefit from Pembree making a longer axle option as Crankbrothers does for many of their pedals.
How nitpicky am I being here? Thus far, I needed to swap my cranks out for a pair of Shimano XT arms that use Shimano's longer spindle - a 178mm q-factor instead of 172mm q-factor - and the extra 6mm made a noticeable difference to my ability to landmark my feet up, down, and across.
Weight Reduction
Pembree's D2A pedals are not particularly light, but they're not porkers compared to other pedals their size. Given they're optimized for survivability that's impressive. Keep in mind that a longer-spindle version would add 5 to 10 grams per pair. Peanuts, but also fair in comparing the D2A to pedals with a wider stance.
Daemon Vs. Waveform Vs. D2A
I'm not here to arbitrarily declare a 'winner' for best entry in the high-end platform pedal market based on my personal preferences. Never mind the fact I haven't ridden all the options. I haven't yet broken the spindles or bodies on any of these pedals so talking about how the D2A and Daemon likely have a bit of improved durability on tap compared to the Waveform is purely an academic exercise.
Still, I get asked A, B, or C-type questions all the time, and given that I'm on these three pairs of boutique buy-once pedals for about the same amount of time in a given month it's prudent to discuss my Pembree experiences against two other pedals that I'm enamoured with.
Most importantly I want to talk comparative traction, keeping in mind that I ride with an arch-over-axle foot position, that I wear a size 43 shoe, and that I've been riding all three of these pedals regularly using super-sticky Giro Latch & Deed shoes. Like the Waveform, the D2A feels very flat underfoot versus the more obviously concave feeling of the Daemon.
Pembree claims that their stainless steel traction pins have "class leading grip" and that's simply not the case. I have zero complaints about the amount of traction I can generate with their stainless pyramids - I'm enjoying these pedals and I'm impressed with how durable the pins have proven to be. It's just that with the Pembree pedals, I have to actively engage my feet all the time whereas the NSBillet Daemon pedals, and to an almost equal extent the Wolf Tooth Waveform pedals have a lazier full-traction level.
Put another way, where the grip of the Daemon pedals sometimes results in 'How did my feet even stay on through there?' moments, when I occasionally slip a foot with the D2A, it's on me letting up the pressure. This probably doesn't come as a surprise to anyone looking at the respective pins from both pedals.
Anecdotally, despite having plenty of traction, and even all-the-grip in the case of the NSB pedals, all three of these options wreak much less havoc on my shoe soles compared to pedals with threaded machine screws. For folks riding truly tacky footwear, this may factor into any long-term cost analysis.
I like to be able to move my feet around a bit and the D2A pedals lend themselves perfectly to that while also allowing me to maintain traction in all conditions. This makes me wary of recommending them to anyone who believes there's no such thing as too much grip from your pedals when there are other options that have a more passive interface.
I'm impressed with the manufacturing quality and design of these Pembree pedals and I love how they feel under my feet. And, other than adding a longer axle option, I wouldn't change anything about them, while a traction-absolutist may find more joy with another option. It's clear in my mind that with high-end pedals, like high-end saddles, some kind of shop-demo library option could be beneficial for many riders.
Pembree's D2A pedals sell for 195 USD and may prove to be a fantastic long-term investment in a high-quality platform pedal from a company with high standards for themselves and their products.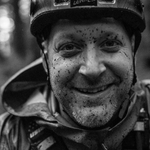 Andrew Major
Height - Steve Buscemi-ish
Wait - Patiently
Ape Index - T-Rex
Age - The same as DOS
Favourite Trail(s) - Pipeline (thank you Ken!) to Lower Crippler (thank you Andy!)
Favourite Song(s) - Level Best or Wear Clean Drawers, this week
Favourite Colour - Cosmic Lilac
Bar Width - It depends
Reach & Stack & ETT - It depends
Crank Length - 175mm except when it's 170mm
Wheel Size - Hot For Mullets