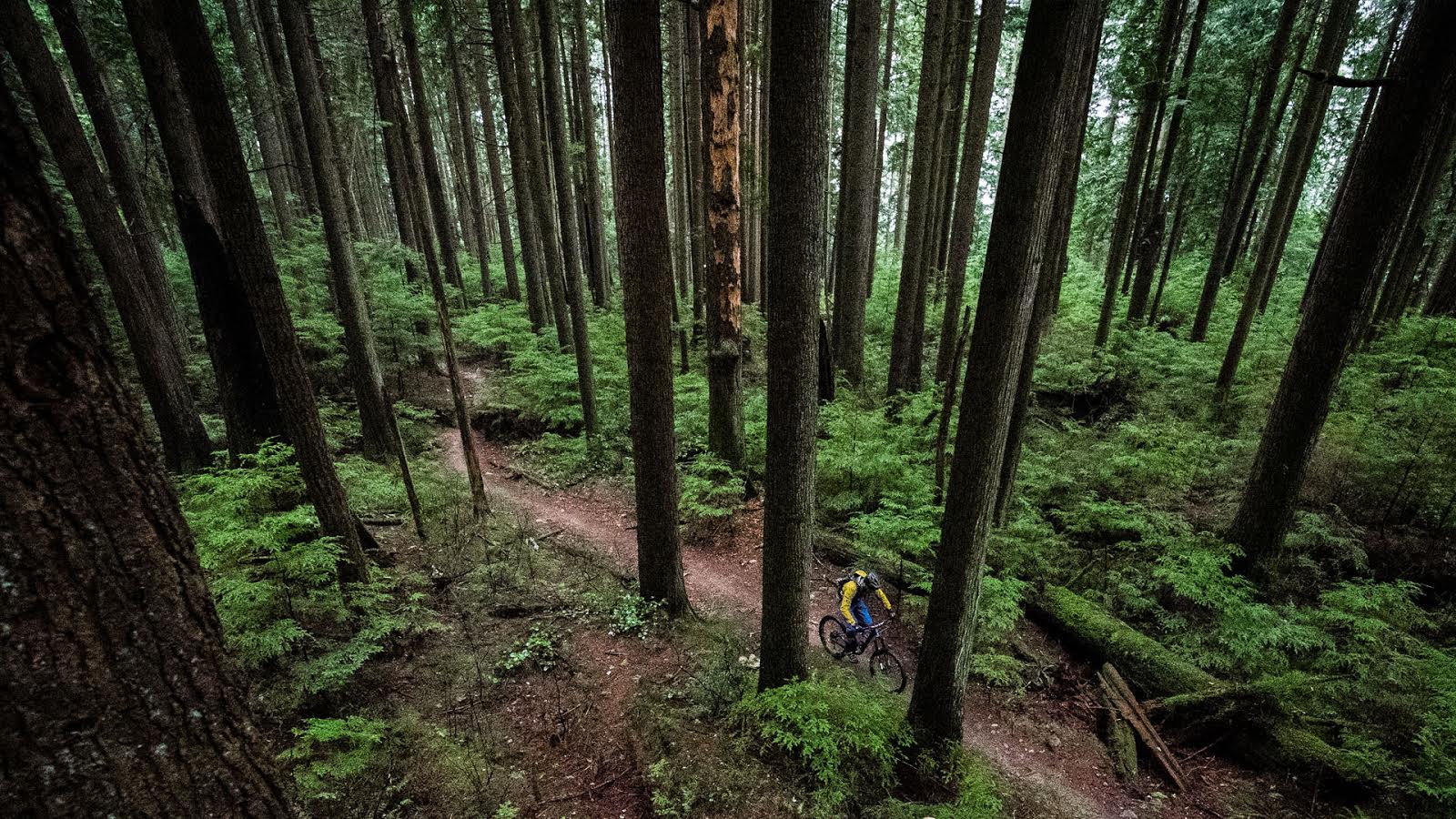 Pearl Izumi X-Alp Launch II Reviewed
This review could be very quick. The Pearl Izumi X-Alps Launch II are awesome. These are the best shoes I've had the pleasure to put my feet in for some time. In fact I'm struggling to recall a pair of shoes that I have liked more. A shorter name would be nice just for the sake of this review so from now on I'll use my pet name for them, Launch IIs.
The Launch IIs have been designed for mountain biking as I know it. The kind where you are out on the bike for 3+ hours and the miles could have a plethora of adventures along the way. The kind of ride that might find you scaling an hour plus climb, choosing your own adventure with your bike across your shoulders, trying to find a ribbon of singletrack on a map and then reaping the rewards with a descent that tests your arm and leg strength.
That's not to say that the Launch IIs are not adept at hot laps on your favourite rowdy rips but the true test of a shoe is your ability to wear them all day without wanting to toss them in the nearest ravine and wrap your feet in skunk cabbage for the rest of the ride (which I hear is a good remedy for callouses*).
(*I made this up).
So what's the deal with these shoes and what makes them so special? To start with I'm a big fan of the fit. In the past I have been a little critical of the fit of Pearl Izumi shoes. They tend to be on the slim side and typically I have gone up a size to get a shoe that fits my wider feet. The Launch IIs seem to be built a little different with a roomier toe box than usual.
Snugging things up around your foot is a micro-adjustable BOA reel that draws in the wire across the top of the foot. This bi-directional closure gathers the upper equally from both sides for an even feel across the foot. This avoids any hot spots or areas where you feel uneven support from the shoe's closure. That is backed up with a Velcro strap over the forefoot to snug things up. The heel cup fits well with a nicely padded cuff and I had little heel lift or slop when clipped in or when hiking through the brush.
The toe box has good protection to ward off stray rocks that may ping off of your front wheel. It's a feature that I like and has been an issue with other shoes as I tend to cut my turns pretty tight at times and bash my pinky toe on rocks, roots, stumps etc. That combined with a chunkier sole gives the shoes a really nice substantial feel. Not overly clumpy and heavy, just enough to feel like you can go stomp across a scree slope without worrying about tearing your shoes up.
The sole is a revelation to me. The ¾ length shank means that the area in front of the cleat bed is very free to flex and it seems that PI have focused on making it so flexible that stomping back up a trail for Kaz to take "one more" is actually not a big deal. The carbon shank means that when you are pushing down on the shoe and cranking out some watts you get that responsive XC-slipper style stiffness, transmitting your intentions to the pedals.
The sole also seems to have a nice amount of give and isolation between the cleat and your foot. On my hardtail on long rides, I have experienced hot spots in other shoes where the cleat sits under the forefoot. That's something I haven't experienced with the Launch IIs and they share that feature with Specialized 2FO.
Grip wise the Launch IIs have a trail-runner like sole with a lot of little lugs set along their full length, even in the mid-foot area. That translates into good grip in the dirt and surprisingly, on wet rocks too. The flex at the front of the sole also contributes when hiking uphill; allowing you to dig the toe in without feeling like the heel is going to lift out of the shoe.
Given that I received these shoes in the depths of winter, life has not been easy for them. They immediately got covered in muck and dragged through the worst that the Pacific Northwest can throw at them this time of year. I've hosed them down a bunch of times and they clean up well and don't seem to be suffering wear wise. In fact, after a quick clean up they look pretty spiffy. The stealthy black finish may help with that but the finish of the uppers gives a strong sense of quality.
I've been wearing them pretty exclusively with waterproof socks, though there have been a few rides where I got away with just a wool sock, so ventilation hasn't really been on my mind. I recently managed to ride them in some hotter climes and I didn't even think about them. So I guess that the ventilation on a hot day will be just dandy.
That's the best thing with these shoes for me. After the first ride, I haven't really thought about them much.  After a wet pedal, these shoes are stuffed with newspaper and set in a cozy spot next to my furnace so they dry in time for the next ride. The closest shoe that I've worn to this is the Specialized 2FO and where the PI X-Alp Launch II beats that shoe is the sole and the grip that it affords off the bike.
The Pearl Izumi X-Alp Launch IIs retail for $160USD/$188CAD and will be available on Pearl Izumi's website and your local dealer soon. For those in Canada you can pick them up at MEC.
---
Do you let your riding shoes into your bed?