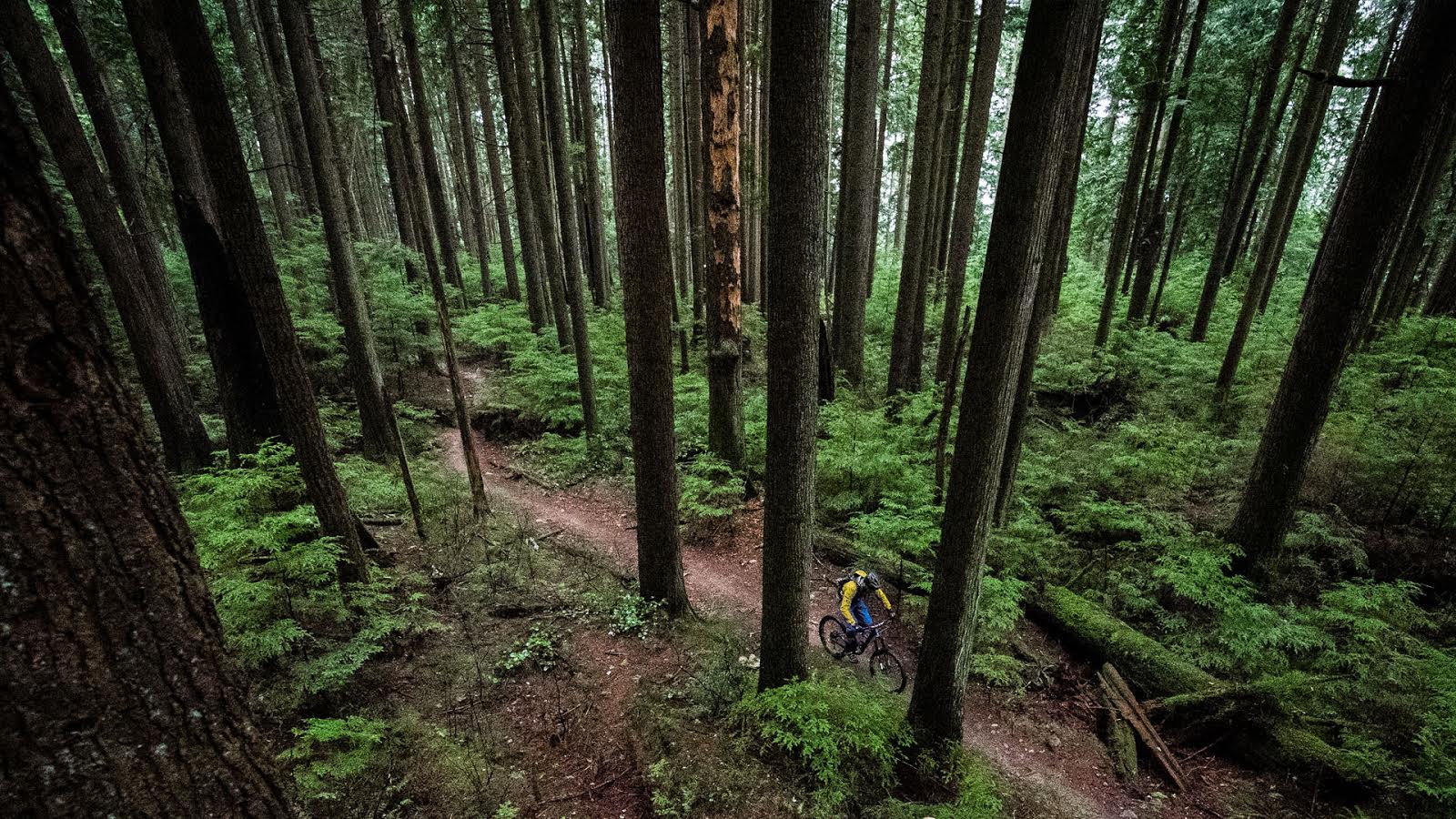 Pearl Izumi WRX Jacket
For days when you need an extra layer to keep off the wind – or you think that inclement weather may head your way, Pearl Izumi's solution is the WRX Jacket. This easily-packable jacket is made of PI's 'Barrier' fabric which is nice to the touch and moves well with the body.
It is water resistant to the point that on a warm drizzly day on the North Shore it was the perfect companion, balancing adequate protection and good ventilation.
Big, open armpit ventilation prevents that boil in the bag feeling and the jacket is a good option for  spring and fall days when the temperature drops quickly in late afternoon. It wouldn't be the jacket that I reach for on a heinously wet ride in the depths of winter (if we ever have that again in Cascadia), but for the weather we've have recently it's been ideal.
The cut of the arms is quite generous and is designed to fit over elbow pads. This isn't a feature that I look for typically but what I can't argue with the WRX jacket's ability to survive contact with the ground, having tested that feature a few times recently.
The WRX jacket is quite simple compared to most with no draw string to tighten the waist and just simple elastic for the cuffs – and no pockets at all. The jacket fits well without those though and it  doesn't ride up or get in the way of your riding. The WRX features a hood that fits over a helmet easily and doesn't restrict your ability to articulate your neck. A downside is that you can't use the hood without a helmet – unless you have an enormous cranium. The hood is large and it tends to flap around, and really is a hood necessary on a jacket that isn't completely waterproof?
The WRX Jacket is available in the safety oriented Citronelle colour shown here or a totally under the radar black version. Retail price is $175 USD.
---
Would this make sense as a first position jacket for you or do you need something fully waterproof?