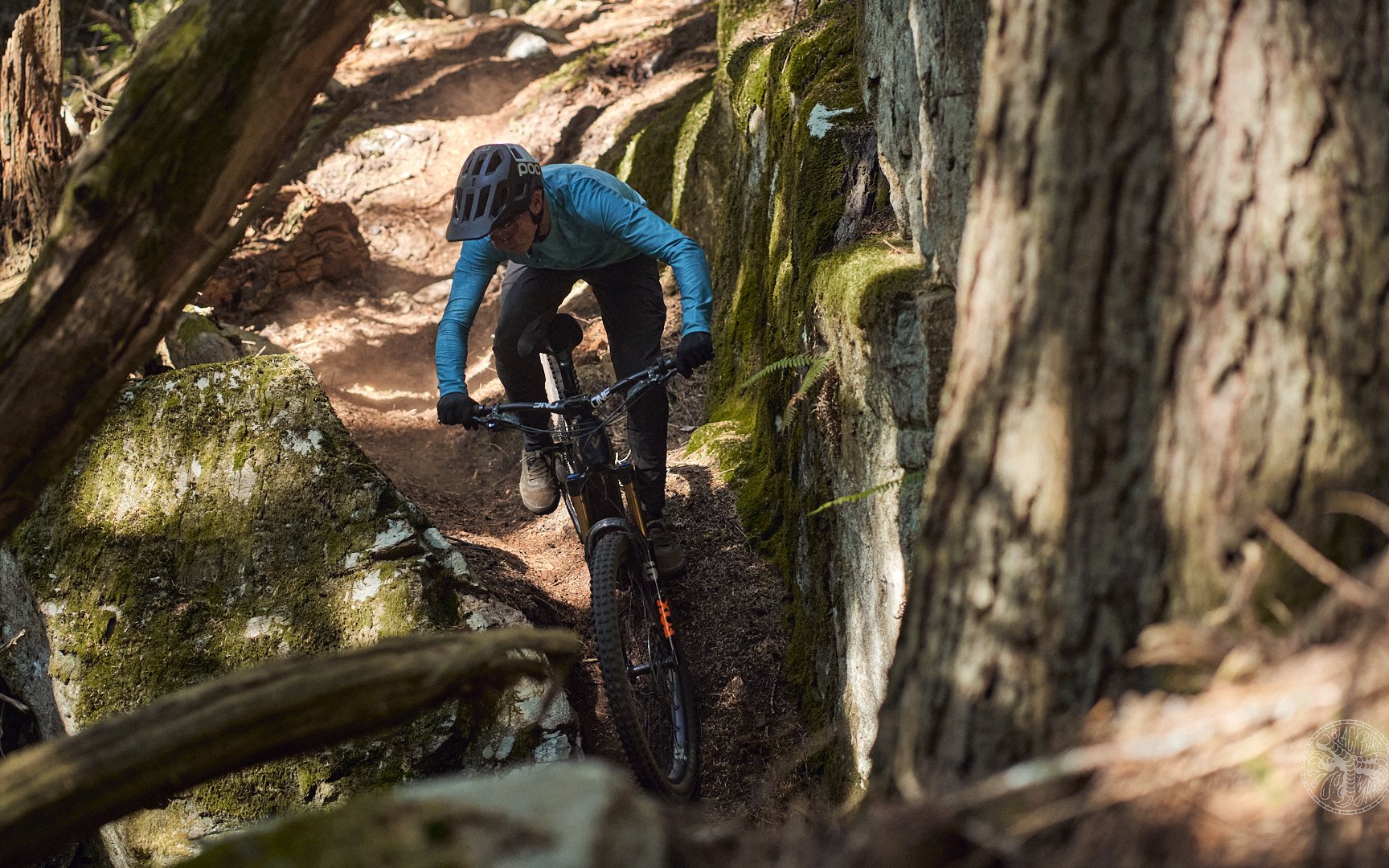 Head-to-Toe Review
Pearl Izumi Clothing, Shoes and Protection
I've been wearing Pearl Izumi stuff almost as long as I've been riding mountain bikes. I'm not much of an old timer in that context though because the company was founded in 1950. In my early days, PI stuff was a pricier than the competition but the quality and durability justified the outlay. These days there isn't as much of a premium on Pearl gear but the quality and durability have remained steady. In certain categories PI crushes it. Back when I was clipping in, PI consistently made my favourite shoes in terms of fit, construction, performance and durability. I've also consistently been impressed with their gloves, for attention to detail, fit and durability. I wouldn't however, call outerwear their strength and the same can be said for flat pedal shoes and padding for the sort of riding we do.
Pearl Izumi was owned by Shimano North America from 2008 until May of this year when it was sold to United Sports brands. The original Japanese brand wasn't sold to Shimano however and it continues to operate in Japan for the domestic market only.
This time around I wanted to try some PI riding pants, flat shoes, knees, gloves, and shoes topped off with a jersey and a light jacket.
X-Alp Launch Mid WRX Flat Shoes 150 USD/250 CAD
These shoes seemed to tick all my boxes; they appeared sturdy and provided ankle protection, there are boa closures for quick deployment, and they promised a sticky sole. When I tried them on, they fit great but a little small, as I have come to expect from PI, and they felt a little stiff to me. I don't mind a more rigid sole while using flat pedals, but I was worried about the rocker toward the front of the shoe. For me a good flat shoe doesn't have much rocker but if it does, it's flexible enough that when you stomp on the pedal it releases and flattens giving you full grip.
Once on the trail it became clear that, at least to start out, the rocker was here to stay and my fears were confirmed. I'm a two-position guy with my flat pedals and I climb with the ball of my foot over the pedal spindle and then slide my foot forward when the fun begins. In my pedalling position, I wasn't able to dig into the pedal pins on the front and rear of the pedal simultaneously and I found my foot slipping around as I climbed. This was particularly tricky in rocky technical situations but it wasn't great while I was simply spinning either. There was no confident bite helping me put the power down but this wasn't related to the rubber compound.
Once it was time to descend, I found the grip adequate but the Goodyear sole would not be mistaken for 5:10. I'd call the grip medium and while the grip was much better than it was in pedalling position, I still slipped my pedal a few times as I was getting used to the bite and I didn't have the confidence I was after. For some riders I'm sure the level of grip would be ideal; the range of personal preference is broad indeed when it comes to flat pedals and shoes.
When I examined the shoes, it seemed that the upper was part of the problem. The last was constructed in a manner that made it pull back on the front of the shoe at above your toes, preventing it from flexing down when weight is applied. I tried to accelerate the break-in process by tucking the toes of the shoes into the top of my workbench drawer and then weighting the shoes with a vice and a U-lock to bend them down. I left them that way over night but they weren't noticeably better afterwards.
If you are a flat pedal rider, you know that grip is sacred. Not everyone needs gobs of sticky rubber in the Fiveten vein, and I include myself in that group, but a rider's individual bare minimum is not negotiable. Without the rocker problem I think I could live with these pedals in less gnarly situations but as it stands I sacrifice too much in terms of climbing grip for these to be viable for me. And I should emphasize; that doesn't necessarily mean they won't work for you.
X-Alp Launch Mid WRX Flat Shoes
---
Elevate Long Sleeve Jersey 65 USD/90 CAD
This is a nice piece. It's not too hot, despite the long sleeves, it fits well and feels great against the dermis. The colour might be a bit much for me but at least it's not boring. It also comes in black which is great for ninjas but crappy for photos. The material is 100% recycled (92% polyester and 7% spandex) but it's not clear if this is post-consumer or simply made from scraps from the factory in Vietnam.
I appreciated the bonded neck and the fit of the raglan sleeves. It's a nice jersey with a bit of a PI premium price tag.
---
Men's Zephrr® Barrier Jacket 100 USD/150 CAD
This is a bare bones jacket with one pocket where road bikers like them; in the middle of your back. I think it's fair to say this was made for roadies actually (maybe XC?) and then slid into the MTB collection. Still, it's nicely cut and makes a good windbreaker. Pearl says it has "a measure of rain protection" which maybe means it qualifies for Andrew Major's "emotional support jacket" moniker. I haven't been rained on while wearing it yet, because it hasn't rained in North Van for months, but it's not what I'd pack when I know the weather is coming in heavy.
It unfortunately doesn't stuff into it's own pocket, or rather it does but the zipper isn't double-sided (an inexplicable omission IMHO) making it tricky to unpack if you do manage to close it that wa. The cuffs are elastic and there is a draw string for the waist that I never used, but this is otherwise a fairly simple jacket. For roadies. Mostly. But not bad for us either.
For some reason this jacket is priced as though the US dollar is worth 1.50 CAD right now, but it's only about 1.37. Maybe it's going that way but it seems a little steep for a windbreaker that is unlikely to be much more than temporarily water resistant. It also makes it very expensive per pocket. In case it's not obvious, in this age of trying not to carry a pack, I'm a big fan of usable pocketses (for rings or whatever). One pocket will never be enough to rule them all.
---
Pearl Izumi Elevate Knee Guard 125 USD/180 CAD
I'm a fussy SOB about some stuff and not so fussy about others. With kneepads I'm as fussy King Charles when his breakfast is late. I like a relatively low-pro kneepad that provides wrap around protection, including above and below your knees and to either side. I also want to be able to pedal in them for a long ride without having to reach down and pull them up or down. Most importantly though, they need to stay up without any yanking, readjusting or fiddling required.
I've worn several pads that meet these criteria lately; POCs Joint VPD Air, (unfortunately I lost my pair) Shred's Enduro Pads, and Fox D3O knees (which I'll be reviewing) all fit the bill nicely. What they have in common is a pre-molded knee-cup, which extends well above the knee, and does most of the work required to keep your pads in place. This means any straps are only there for insurance and don't need to be reefed tight. This may not be the case for everyone but for me, no distinct knee cup? No sale. For others with burlier legs, this may not be required, but if you are lean of leg like me, you may know what I'm talking about.
These pads have a streamlined D3O polymer dough main pad that extends slightly above the knee and then part way down your shin, but not enough to call it an actual shin guard. There are two small pads on either side of the main pad, one above the knee and one below. These also seem to be made of polymer dough but they provide limited coverage, There isn't another layer of padding that reaches further above your knee.
The entire package lives in a comfortable gaiter with generous mesh inserts on the rear and a a single velcro strap below the knee. There are silicone grippers in both the upper and lower cuffs.
Pearl Izumi Elevate Knee Guard
---
Pearl Izumi Elevate Gloves 34 USD/50 CAD
I'm a fan of no-nonsense gloves. I don't want velcro if I can avoid it, I like a thin but durable palm, and fit is of primary importance. Usually generous stretch contributes to a snug fit without any bunching. All that is present here in the comfortable Clarino "leather"-palmed Elevate gloves from Pearl Izumi.
The backing material is a mix of materials that feels identical to spandex and there is a generous booger wipe on each thumb.
Pearl Izumi Launch Trail Pant 150 USD/200 CAD
These are non nonsense pants suitable for shoulder or winter season (depending on where you live) that offer some water resistance but are by no means water proof. The styling is decidedly norm core and the two zippered pockets are a generous size and well-placed. The material has a pleasing stretch that preserves mobility and improves comfort. The narrow cuffs keep the crap out but don't have any closure meaning removing them requires the same peel a full wetsuit might require.
These pants don't do anything special but they fit very well, stay in place admirably, and provide a layer of protection against the elements. They aren't great on hot days however and weren't designed to be either.
If I was to write a wish list, I'd ask for a least one more precious pocket, preferably two, and closures at the cuffs so they would go on and off more easily. Otherwise they lack nothing and are very nice to wear.
Features (as noted by Pearl Izumi)
Lightweight 4-way stretch Cordura® nylon fabric with PI Dry® water-shedding technology
PI Dry® technology for permanent water-shedding performance
Two zippered Trail Access side pockets shift contents to back of leg for pedaling comfort
External hook-and-loop waist adjustments provide a secure, sag-free fit with less bulk
Add a chamois liner of your choice to complete the package
Shipped rolled to reduce plastic packaging; wash to remove wrinkling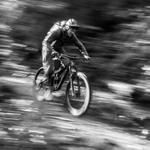 Cam McRae
Height - 6'/183cm (mostly legs)
Weight - 170lbs/77kg
Inseam - 34"/86cm
Ape Index - 0.986
Age - 56
Trail I've been stoked on lately - Boogieman
Bar Width - 760mm
Preferred Reach - 485-500mm (longer with 27.5 wheels than 29)