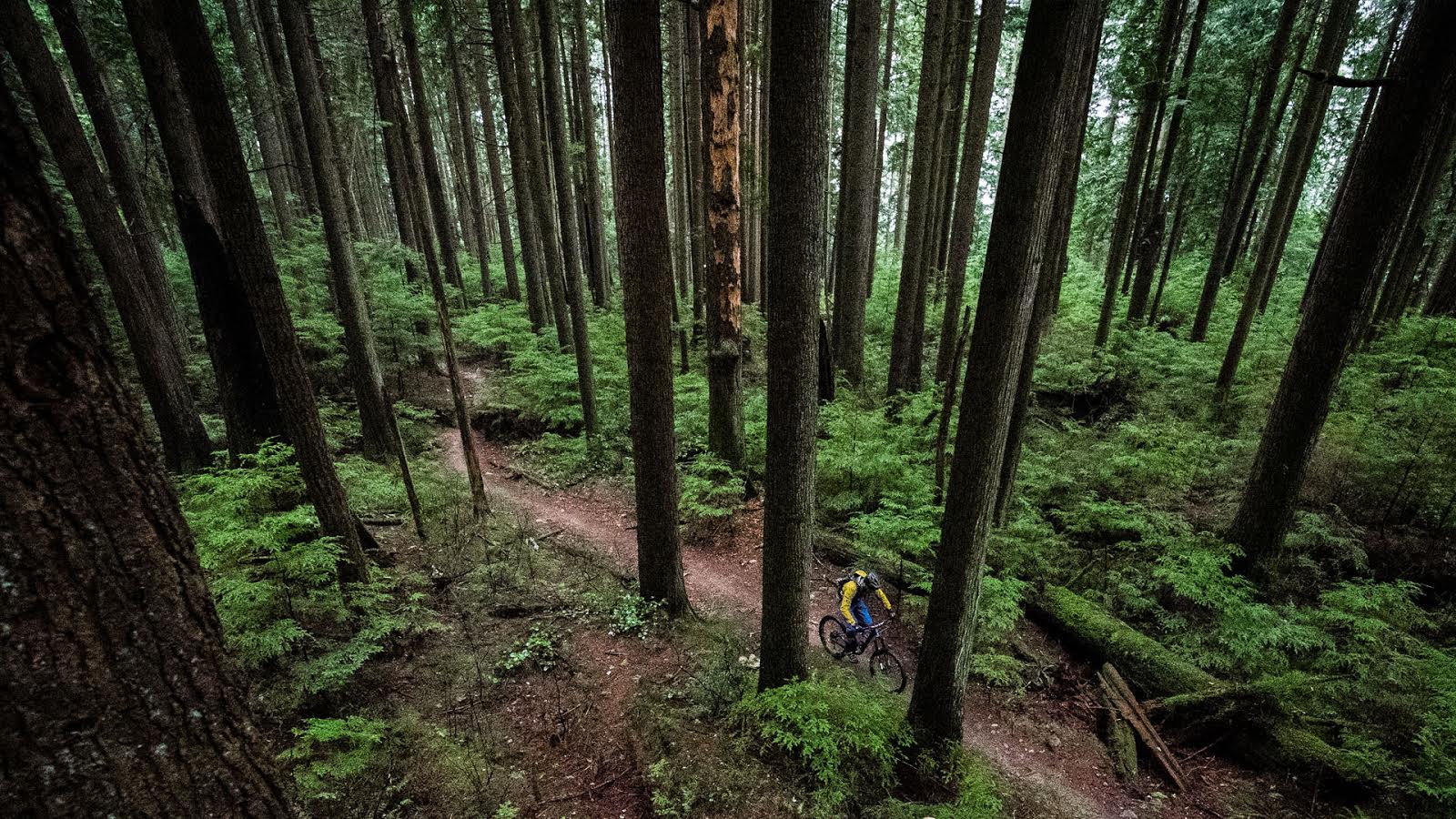 Pea Soup for the Trail
There really isn't anything philosophically soul-warming about pea soup. But… it's delicious, easy to make and relatively cheap. My toddler loves it, my wife will eat it twice in a row without complaining, and I make it in big batches so there is always some for a pre-or-post ride meal.
I had it for dinner tonight with an ESB from Bomber Brewing, I'll have it at work for lunch tomorrow with a coffee from Moja, and then I'll probably have it for dinner again tomorrow night with a glass of rosé. If it was for dinner the next night I'd be good with that too.
Smoked ham, carrots, celery, onion, potato, and bread. I like ham but you can use bacon – or ditch the pig, rock the veggie broth and go vegan if that's your thing. If you too would like to customize your pots and pans with some decals please check our our Chainsaw sticker packs benefiting the Steve Smith Legacy Fund!
The only quantities that matter. 4x 900ml Broth and 1x 900gram bag of Split Peas. Make your own stock and buy your peas in bulk for extra Martha Stewart points. No, the points don't get you free sh*t. It's a good thing.
Pea Soup!
In truth, from the moment I turn on the stove and splash in a bit of red wine, making pea soup is just one of those methodically relaxing processes the human automaton must undertake every once in a while. As a cultural mutt, it satisfies the frugality of my Scottish side and the need for flavour, taste, and complexity of my French side. We're not really talking to my English side at the moment so no worries that it doesn't taste like watery gravy.
Time to chop the smoked ham. The hybrid construction of this Shimano XT chainring allows for sharper steel outer teeth, excellent stiffness under load, and all that at a reasonable weight. It's dishwasher safe and unless someone picks it up on the buy-and-sell it's earning its keep as a kitchen implement and part time Christmas ornament.
Smoked ham chopped up. A splash of wine to go in the pot to get things started. I'm usually all about adding ingredients to taste but I like to follow a minimum 3:1 wine ration when cooking. Three for me. One for the pot.
Pot on the stove. Medium heat. Splash of wine. Chop up your smoked ham. Let's get cooking! If you prefer bacon in your pea soup start by preparing that however you would like – but I've had it both ways and ham is where it's at.
Oh, and of course its easy to sub in some vegetable stock and skip the meat if you're looking for a vegan option.
Chop up some onion – toss it in the pot.
Stirring the onions and ham bits together until there's a nice flavour mix to start tossing vegetables into. Stirring soup is like riding technical trails – leverage matters – so I like to bust out the 800mm bar. This Spank bar has "Extreme Gradual Taper" which makes it easy to clean.
If you haven't picked up on it already, Cooking with NSMB is a great opportunity to justify some new bike tools – particularly if you aren't in charge of war office or finance department at home – and pea soup is no exception.
Breakfast, lunch, and/or dinner – pea soup is served! The actual prep time is tiny so there is plenty of opportunity to get your bike dialed in for tomorrow ride prior to chowing down.
If you cut a lot of steerer tubes and handlebars a nice deburring tool, like my Hozan, is an awesome thing to have in your tool box. It could also be used for peeling carrots. If you are even semi-regularly installing disk brakes it behooves you to have a line cutting tool. It could also be used for small vegetable cutting jobs.
Get creative but don't push your luck. Chain whips, cassette tools, bleed kits, maybe even a hanger straightener could all have their place in your kitchen. A Phil Wood spoke cutter may be pushing your luck.
Need some new tools for your bench? Get creative! A deburring tool can also peel carrots and a hose cutter is great for smaller chopping jobs. For the record – I prefer not to peel my carrots for roasting or soup.
The size of the carrot chunks doesn't really matter.
Purple potatoes because my toddler picked them. I use the whole celery bunch for a batch this size.
Ham, onion, celery, potato, carrot, all working together to be greater than the sum of their parts. Don't be afraid to let everything simmer for a bit so the flavours all mix together.
I've basically done all the work at this point. It's time to add the 3.5 litres of stock to our pea soup mix and bring everything up to a boil. When everything is boiling I'll add the split peas and then I'll let the whole shoot and shebang bubble away for about an hour while I work on my bike. After an hour the soup is delicious, but if you can turn off the heat and let it sit for a couple of hours it will be worth your wait.
I can't remember the last time I needed an actual 15mm pedal wrench. The other end of this tool is a threaded headset wrench. So yeah, pretty much only useful as a ladle (and not great for that – but need a reason to keep it around). This is what the soup looks like when we add the split peas.
After about ~ an hour of bubbling away my soup is ready. I'm going to let it sit on the stove (no heat) for an hour or so while the flavours really settle in.
And we're done. Turn off the stove and if you have the luxury of time let your soup sit for an hour or so to maximize the flavour. It's great the next day(s) too.
YUM:
Breakfast, lunch, and/or dinner – pea soup is served! Prep time is tiny so to get your bike dialed in for tomorrow's ride prior to chowing down.
And it's especially delicious and fulfilling after a drenching Juneuary bike ride!
---
Tried any cooking with NSMB recipes?