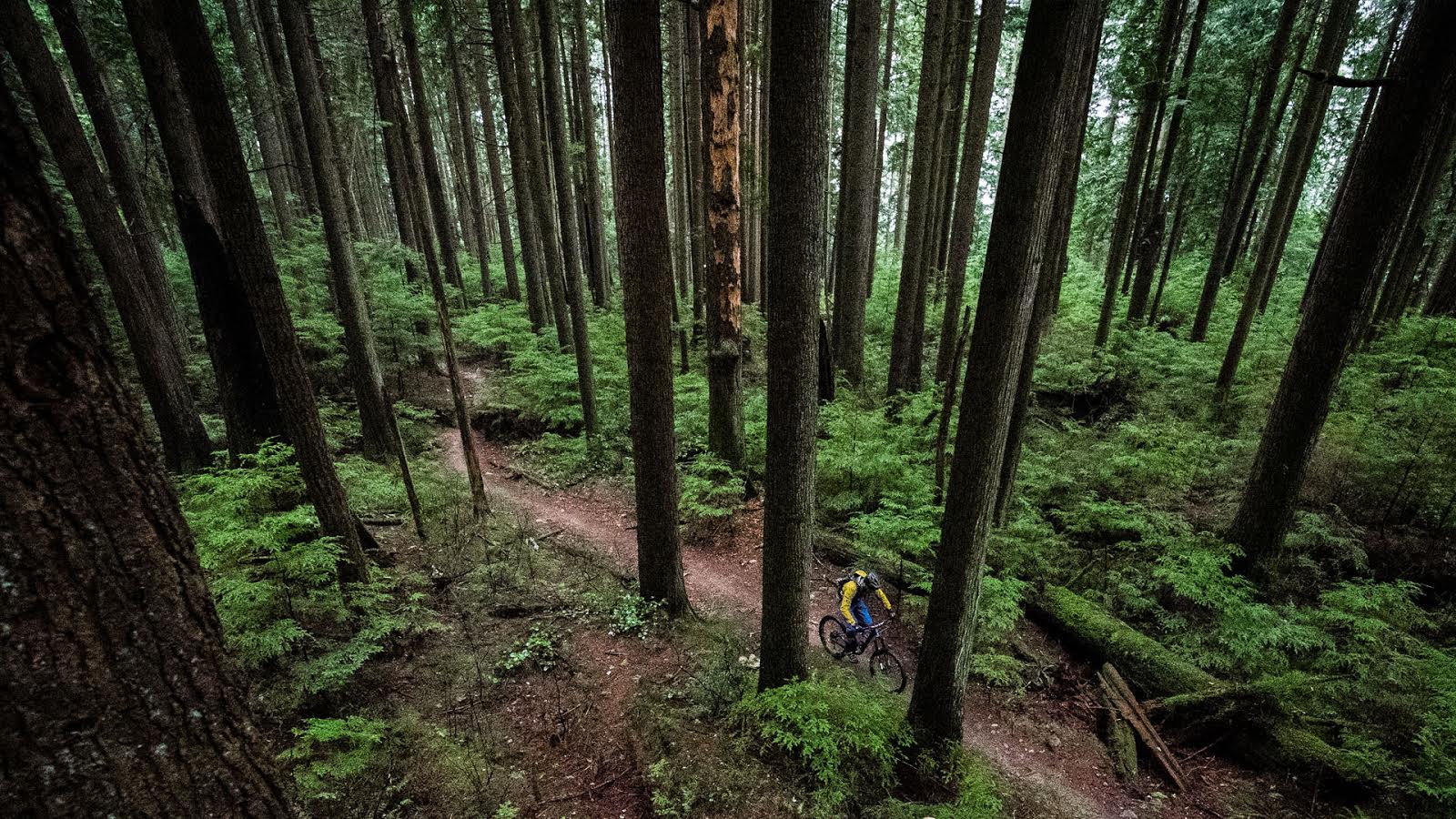 Paul Stevens in Squamish
This winter, with Whistler and Pemberton sitting under a blanket of snow for the last few months, most of the riding I have done has been in Squamish. The majority of the time I have been on my new Range, pedaling over a lot of ground under my own steam, and accessing trails that you simply can't drive to.
I have learned a lot of new rides, and on the way down certain trails, have often thought how fun it would be to have a downhill bike on some sections. I didn't need to be asked twice when Matt Dennison mentioned that he wanted to make a video with the big bike. I threw the Aurum on the car and ripped down to Squamish to test out some of these trails with a bit more travel underneath me.
Holy crap was it fun! Obviously downhill bikes are faster on burly, rough and steep terrain, but I sometimes forget how a piece of relatively simple terrain can be transformed by the technology of a bigger bike. The extra travel, softer, wider tires, more powerful brakes, more sophisticated dampers, they all enable you to shift up a gear, and give you that margin for error that means you can ride faster and stay in control. Suddenly you are up to a speed where the trail isn't so simple any more, because it is coming at you so fast!
It was great to get the downhill bike out again, and to feel like I was riding totally different trails because of what the bike was doing for me. It was also great to have Matt there to capture some speed and some experiments on the trail. Please enjoy!
---
It's no doubt that Paul has settled in on his new Aurum. The winter did not slow Mr. Stevens down! You dig it?