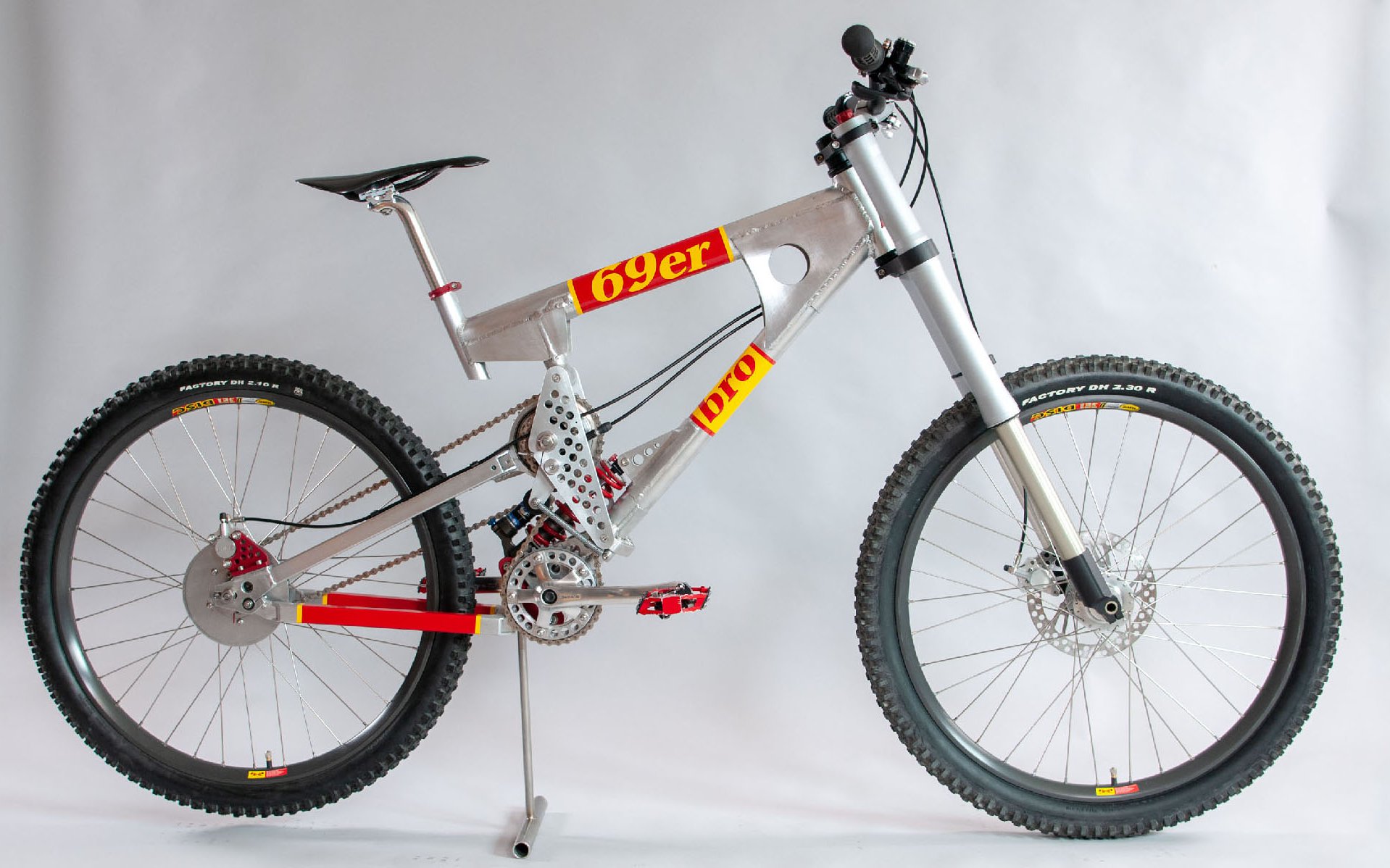 Photo Story
Paul Brodie Rebuilds his One Off 1998 69er DH
Mountain bikers from a certain era immediately recognize the name Paul Brodie. Paul started out in the bike business as one of the the first frame builders at Rocky Mountain, along with Derek Bailey. 113 Rocky Mountain frames were built by Paul's torch before he set out on his own and founded Brodie Bikes in 1986.
When mountain biking began to get a foothold in B.C., Paul's handmade steel frames were some of the best anywhere, and the first frames locally with a sloping top tube, a now ubiquitous frame feature found on virtually every mountain bike. While steel was Paul's preferred medium, there is one special bike that he built out of aluminum; the 69er downhill bike. Fans of recent designs from Norco, Forbidden and Deviate cycles, to name a few, will recognize the high pivot design, and if you remember the gearbox driven Honda RN-01 G-Cross piloted by Greg Minnaar in 2004 and 2005, you may notice a similarity or two.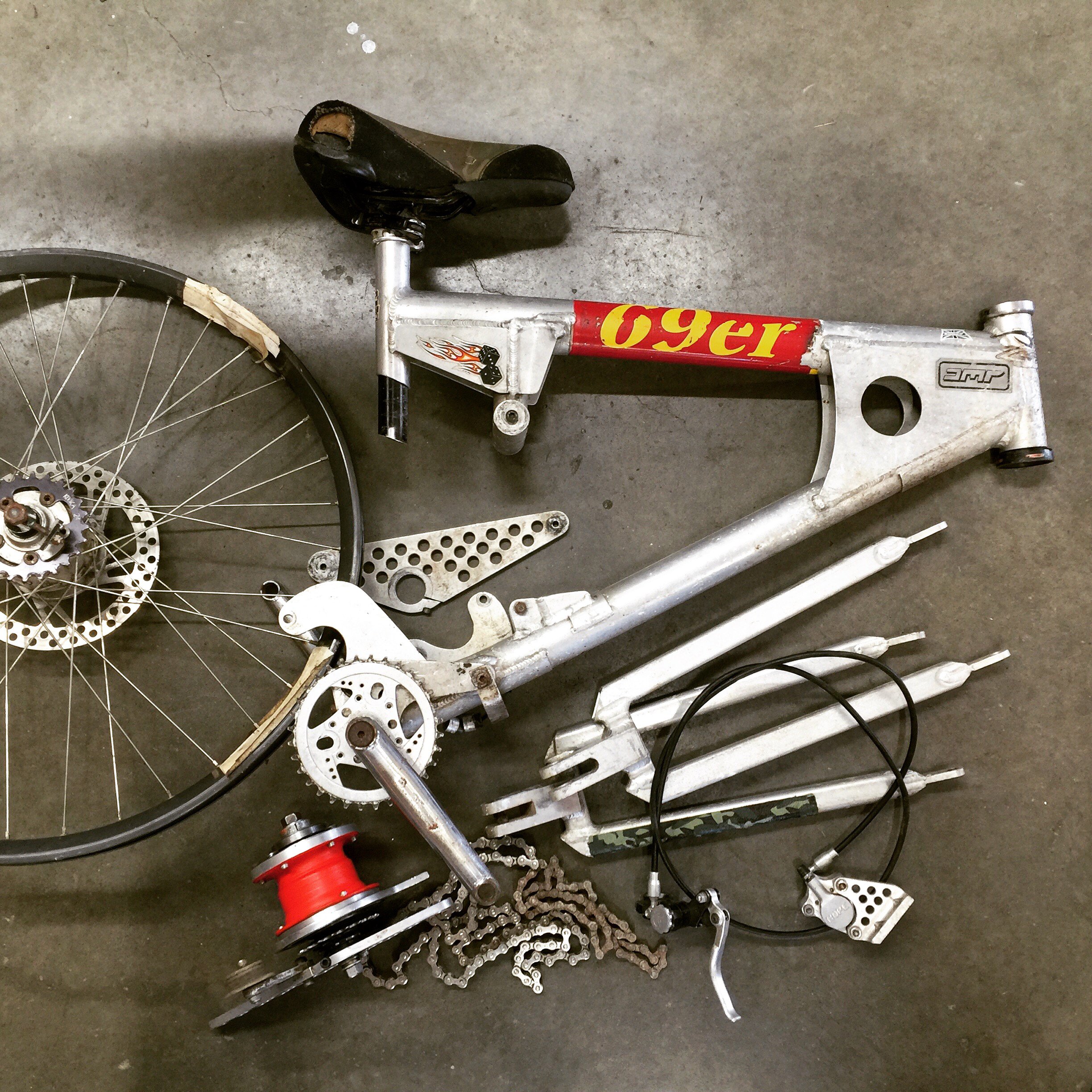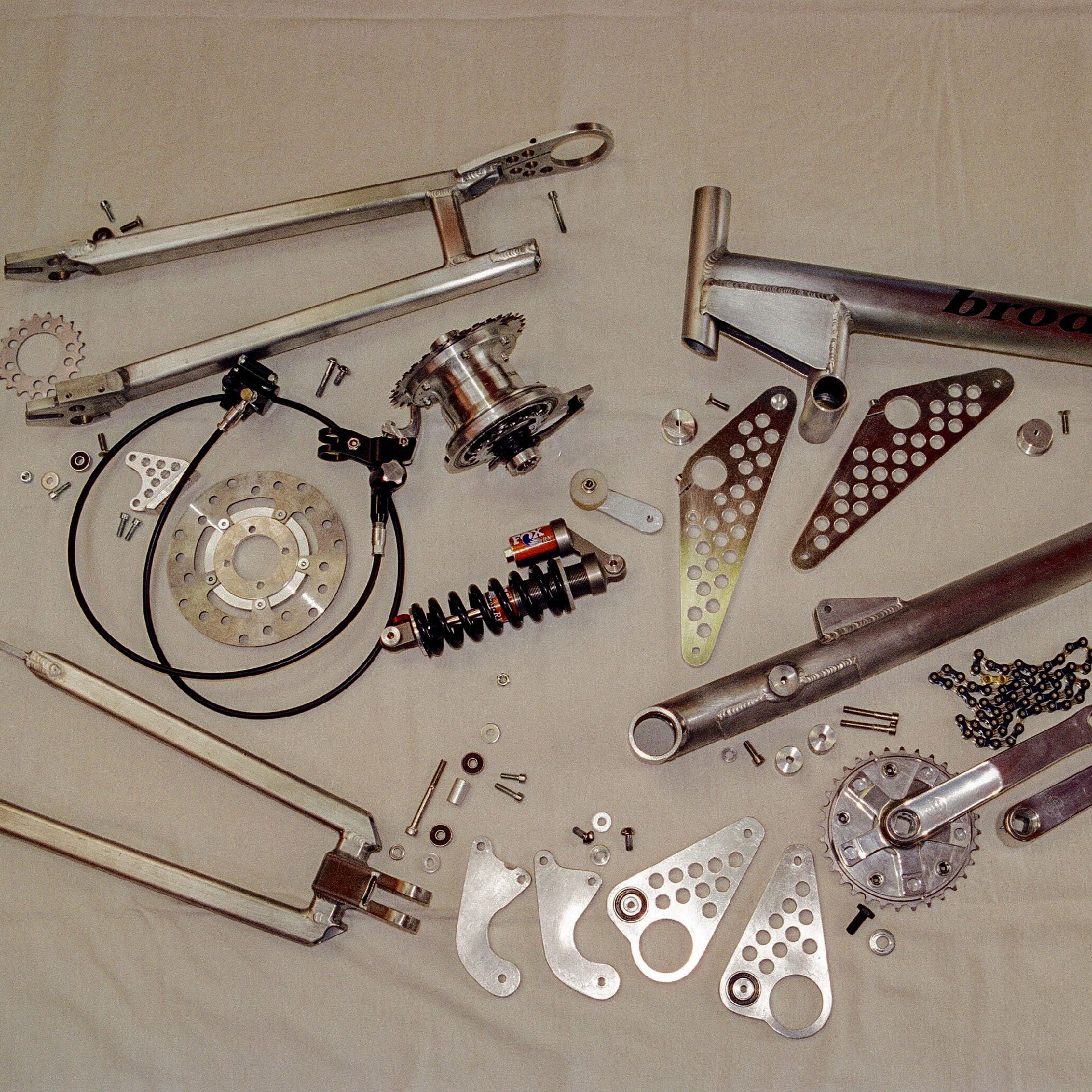 This bike came to be by chance. Paul was short of funds in 1998 but his house was falling into disrepair. "I needed my house rebuilt, and Richard (Parker) wanted a custom downhill bike. We made a deal to barter hour for hour."* The bike was raced on the local DH circuit for a year when Richard wanted something lighter and more conventional ("typical racer," said Paul). The 69er, so named for the head tube angle apparently, was then passed to Patrick Beckstead who worked at Mighty Riders, in trade for an XTR group. After a season of riding and racing some cracks began to develop so Paul welded it back together. After another season a few more cracks were visible but the bike was still rideable, mostly.
Patrick's friend Chris MacDonald pestered him about borrowing the bike and Patrick finally agreed with the classic proviso; you break it, you buy it. It survived the first couple of times off the original GLC drop at the end of A-Line, but it didn't survive the third attempt, and Chris bought himself a bike. Price? Undisclosed.
*From the book, Paul Brodie, the Man Behind the Bikes
Paul decided he wanted to find the 69er and after a two year search he found Chris and got it back in his shop on October 9th, 2019, in trade for a copy of Paul's book and the promise of parts to rebuild Chris' other DH bike. Unfortunately the seat stays were lost in a fire and what was left didn't look very pretty.

The Brodie 69er was a unique piece of mountain bike history. I had the pleasure of riding and racing it for two seasons. It took me down courses and trails throughout BC, Ontario, Quebec, Washington etc. The bike drew attention at all those places. It was ridden regularly by me at that time, maybe even more than was intended. The bike weighed about 55lbs but felt 60. Pushing it up Mountain Highway was great strength training. It rode extremely well, long and low for the era. The chain is isolated from the suspension meant for a smooth, active ride. The Nexus hub sandwiched in the frame was both novel and functional. It shifted well and never dropped the chain, which anyone who was riding a DH bike in that era knew was next to an impossibility. I've had many, many bikes over the almost thirty years of riding — the 69er is one that will always be the coolest. I've been a bike mechanic throughout those years too — the 69er always appealed to the bike nerd in me. The custom rear hub, brake system and drivetrain… what more could you ask for? - Patrick Beckstead talking about his time on the 69er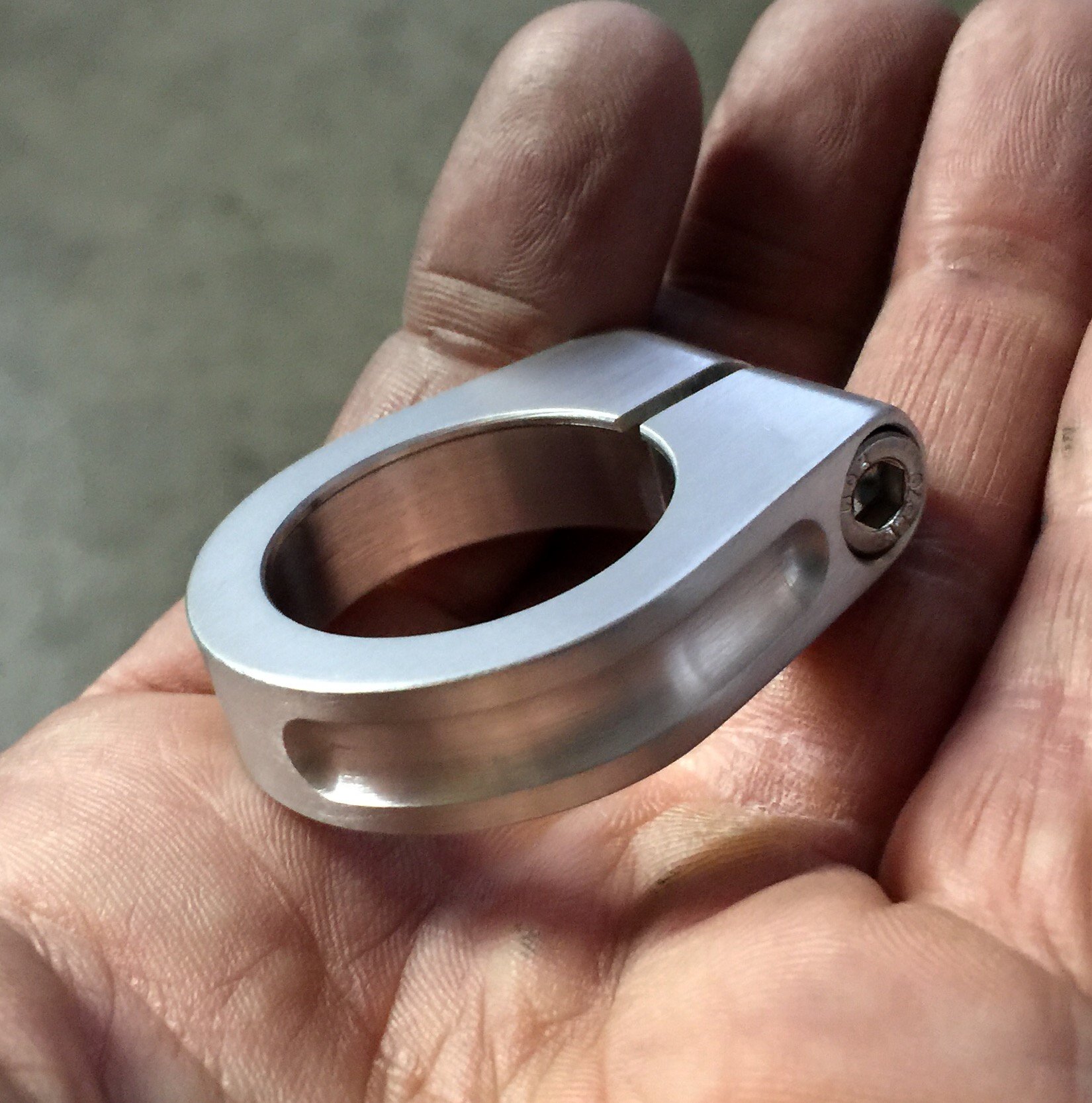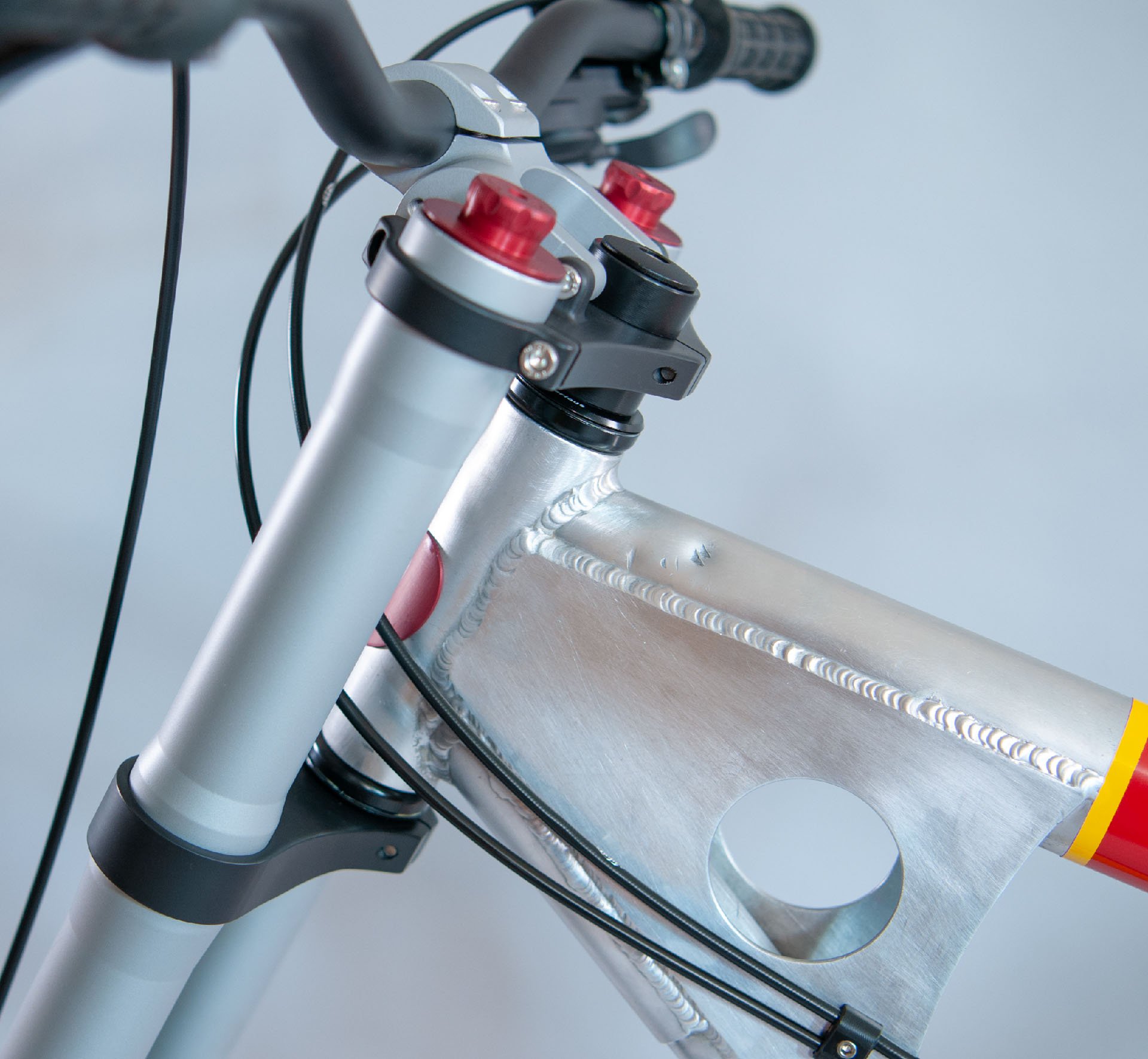 What do you does Paul Brodie do when he isn't rebuilding old bikes? He builds replica motorcycles from scratch, including the engine...
Paul's plan was never to ride the bike so I asked him why he didn't just cobble something together and mount it on the wall; "What I got back was really rough, so it would have been hard to show that around and say Hey! Here's the 69er. I like a challenge, a good project, so the 69er fit those criteria well. Plus, there is some local history. I just like #makingstuff." The idea was that this would be a show bike, so Paul set about rebuilding it better than new.
Mission accomplished.
Have a look at Paul's instagram to check out his incredible original bike and motorcycle design and build projects and to see how he actually makes stuff, have a look at his mesmerizing YouTube channel. Once COVID-19 settles down we'll be doing more with Paul Brodie, so stay tuned.
For more on the 69er in Paul's own words, check out this article on The Spoken