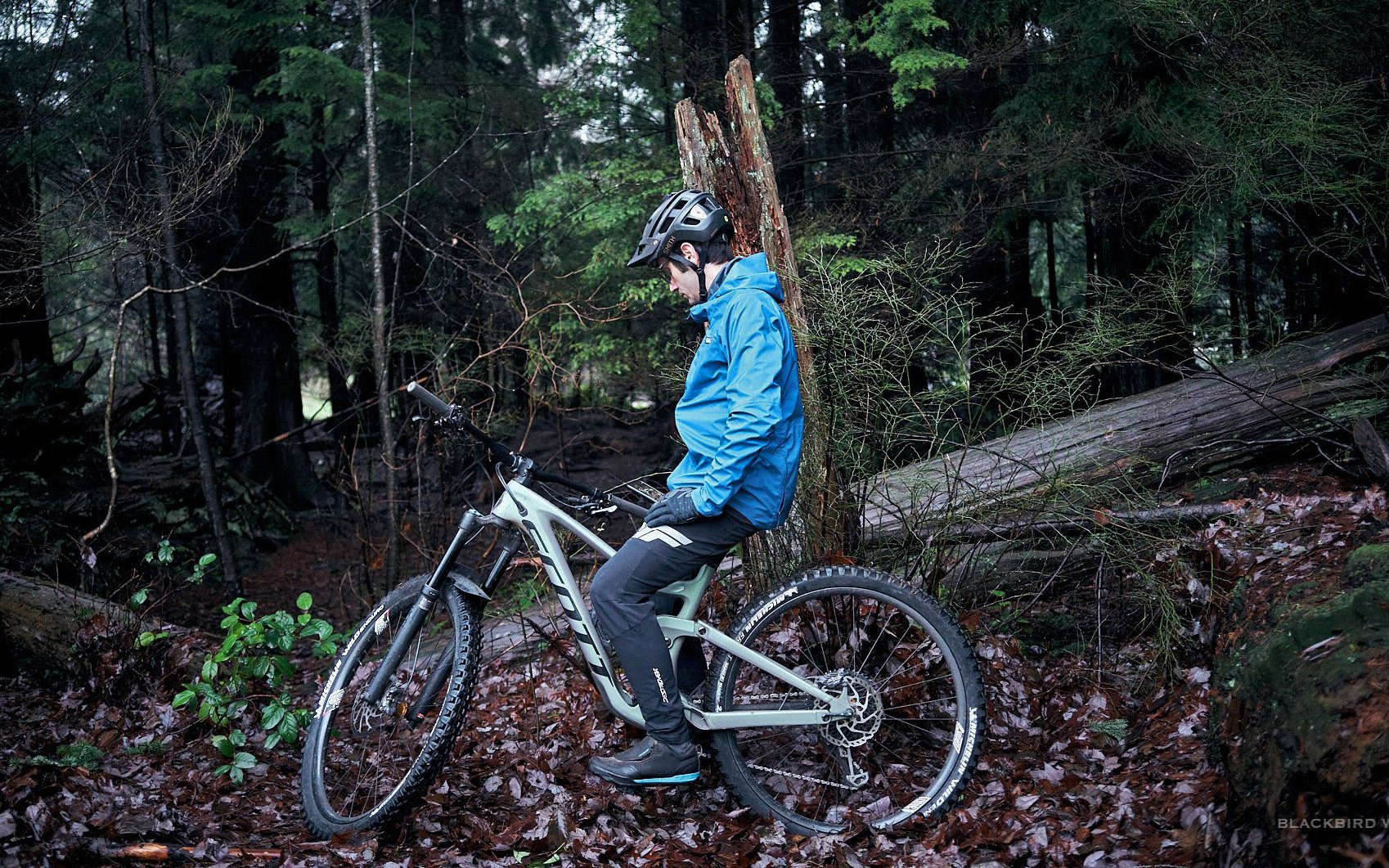 MTB specific jacket from Patagonia
Patagonia Dirt Roamer Jacket Review
Dirt Roamer Jacket
Every Jacket has a story.
One minute, I am going for an Affirmation of Youth* ride on a sunny but very crisp November day and next minute, I'm reviewing a jacket made by Patagonia for playing in the dirt. The first time the Patagonia Dirt Roamer Jacket was brought to my attention was a month prior, in October. Cam McRae and I were shooting the YT Decoy that he pedaled uphill unassisted and the Patagonia's matching Dirt Roamer MTB Storm pants that he recently wrote about. It wasn't particularly a cold or a wet ride, but I was over dressed and slightly clammy under my Gore-tex Paclite, Outdoor Research Soft shell.
I was curious about Patagonia's foray into the MTB world although not overly surprised as there is plenty of profit to be made in the genre. The pants seemed to work. The Dirt Roamer Shorts AJ reviewed seemed to work. I have always been drawn to the brand, culture, ethics behind it and the logo. That beautiful logo...
Cam pointed out that although the Pants were waterproof and able to handle a Shore-class wet ride, the jacket was not in the same waterproofing league, at least not on paper. But did it matter? Not as much as he thought. There I was, way too warm in my Gore-tex, wishing I had a lighter jacket. Fast forward to the Affirmation of Youth Ride* a month later.
A perfectly executed Covid-aware and socially distanced ride came to an end. I had forgotten a change of clothes for the outdoor 'story time from the trails' après ride. It was November in the PNW and it was unseasonably clear but very cold. The Patagonia Jacket made a reappearance at that moment from the truck, as Cam handed it to me. Just so that I wouldn't freeze my ass off as the sun went down. The Dirt Roamer jacket was enough of an extra layer underneath my existing soft shell to keep me toasty on the ride back home.
*what 40+ year-olds call their b-day rides around here.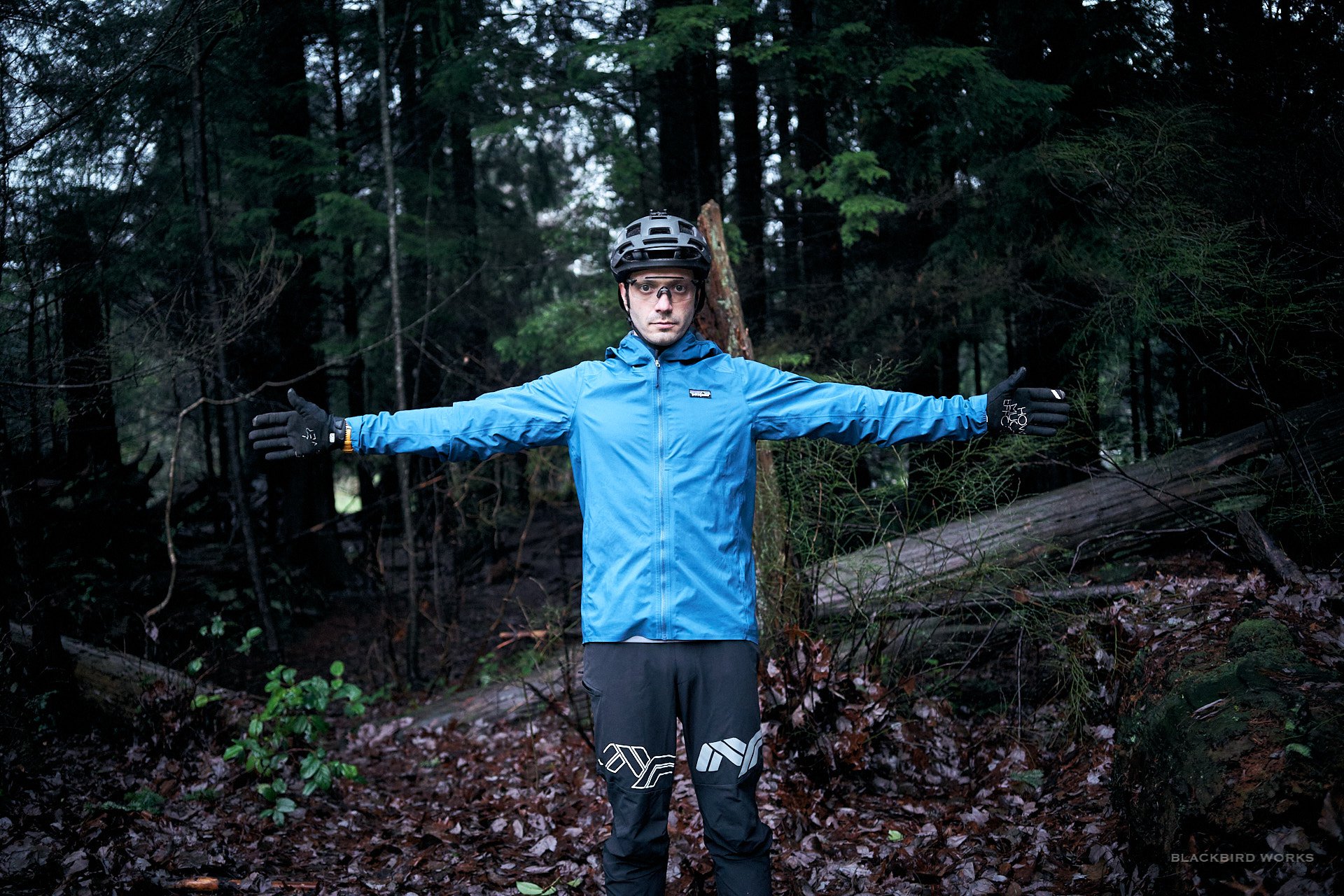 Let me paint you an atmospheric picture. The weather has been a mixed bag of halloween goodies in the part few months. Not unexpected in this part of the world where the warm ocean moisture meets the cold coastal mountains and all too often dumps a fair bit of water on us. We've had some stellar weather too, mixed in with the wet that made us consider bringing a canoe to the trails.
For me, dressing for rides is always a challenge as overheating is just as common as the rain soaking through the garment. Sometimes you get both too: warm and rainy. That's the worst. Getting wet inside and out is almost inevitable. If the ride is around an hour long from my house, I can deal with the consequences.
Lately, the weather predictions have been more erratic than usual. Someone told me this can be partly blamed on the lack of airplanes in the air which aid in weather predictions. I didn't look into this claim, but the theory is sound.
I try to keep my winter layering consistent. Two layers with the optional third. The third layer is the jacket that changes depending on the moisture content and the length of the ride, and so far I've been mostly off with my top layer choice. Either too warm or not warm enough. Waterproof but not breathable enough for hard efforts.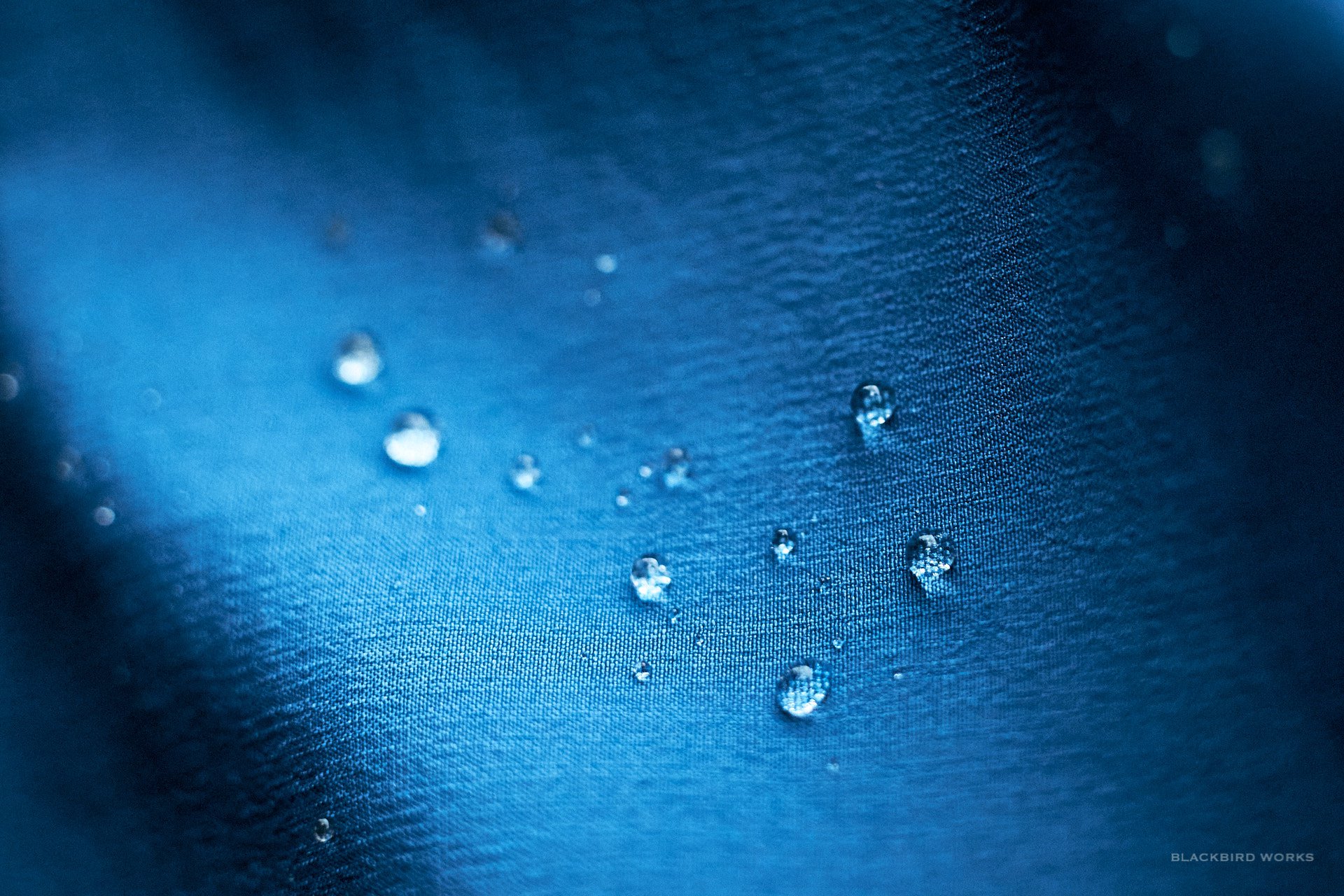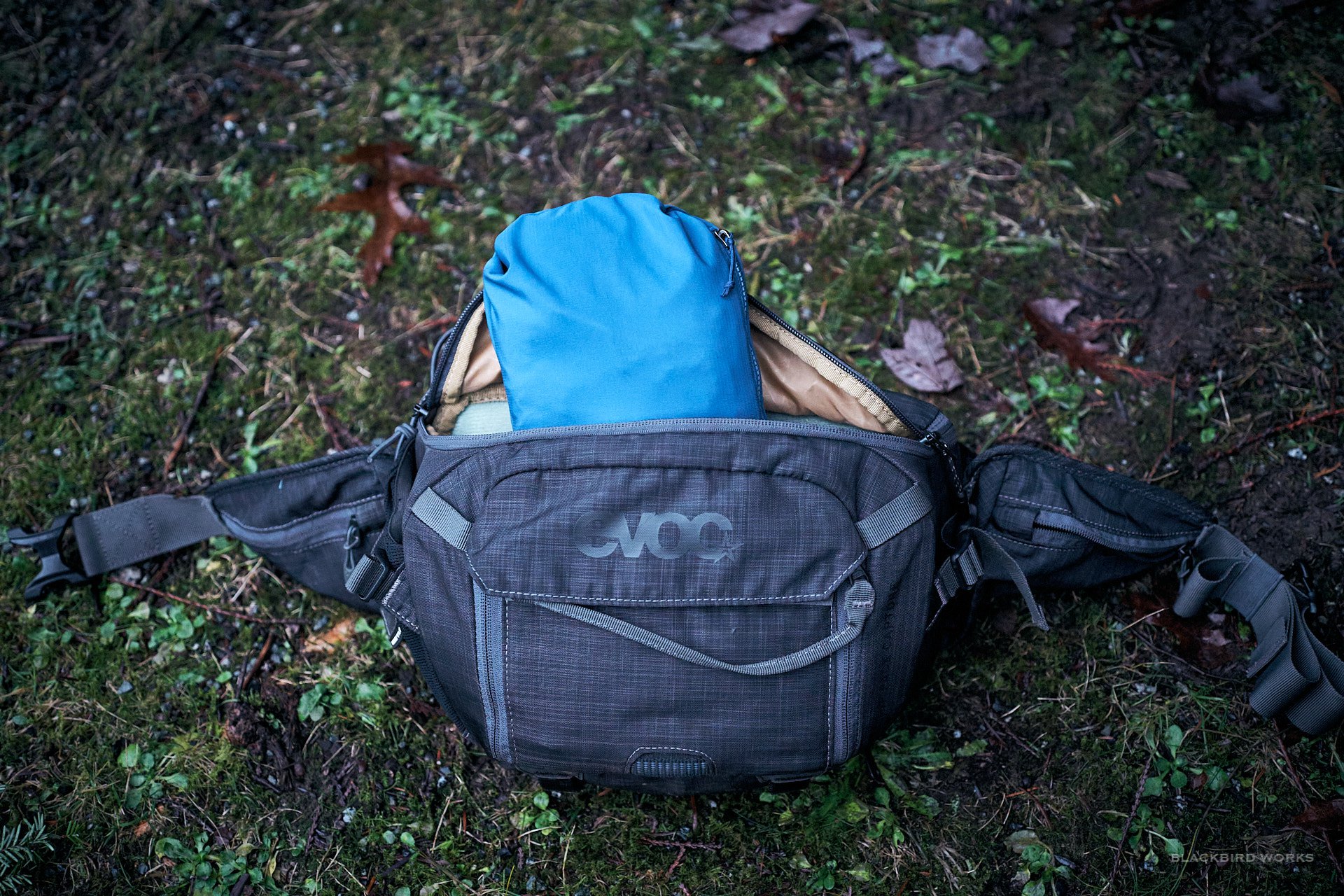 Temperature levels 0˚- 10˚c (32˚- 50˚F)
Base layer
From October to March, I use a bargain-bin find IBEX Long sleeve Merino shirt that has saved my bacon more than once. Now I hear IBEX is making a comeback and can't wait to see what they come up with and I hope I get to test some of it. This merino shirt is fitted and takes up almost no space both on my back or in a pack. I have used it on it's own in the spring and late fall quite effectively but the risk of damaging it crashing is too much of a gamble, as I love it to bits. I usually hide it under a midlayer. It is my most used garment for the winter months and I'll be sad when it wears out.
Mid layer
I like to wear an athletic MTB jersey that wicks the sweat and heat away from the baselayer. Dakine makes decent breathable jerseys and I have a particularly loud orange coloured, Adidas running jersey I found at Costco for $15cad that I am fond of. Either of them will do depending on what has been washed and if the thermometer is at the high end of the range I mentioned above, they are all I need save for a precipitous day.
Sometimes a short sleeve jersey will find its way to the top of my merino baselayer but this fashion faux pas is unforgivable no matter what generation you belong to. I acknowledge this blatant mistake and keep my public appearance to a minimum.
Top layer
Now this is why you are here, reading this review. Whenever I am dressing up for a ride, whether it is a photoshoot, hour of power lap, leisure cruise, a recon mission for the next shoot, or the NSMB favourite let's get scared to death ride, I would like to be prepared for different weather conditions without carrying more than necessary and over dressing.
The Patagonia Dirt Roamer Jacket has been filling this top-layer role quite successfully for the past couple of months. Leaving the front door of my house or the nearest trail-head, there is a 5 minute warm-up period with this three layer Deniz dip. I tend to start my uphill journeys a little tense on the shoulders and the arms, as I try to build up my core temperature spinning my legs at a lower cadence and harder gearing. Once my core starts to warm up, I can feel the heat radiating through my anteriors and lats. If I am covered in a GoreTex Paclite or Pro material softshell, I will start overheating almost immediately. Before that happens, I have to stop, and pack that top layer in my bag. Of course if it's a rainy ride, I will either have to take my climbing efforts way down and keep the layer on to avoid getting soaked or push through the heat and get to the top covered in sweat.
The Dirt Roamer jacket has eliminated that overheating for me almost completely. It exhales my steam exceptionally well and can stay on for the entire climb. It is a stretchy material that moves well with the body. The cut is on the slimmer side and works well with thinner base and midlayers that I usually wear. If you need to insulate underneath for sub 0˚c (32˚f) temps, I would recommend going up a size.
For a 5'9", 150 lb guy like me, the medium works well.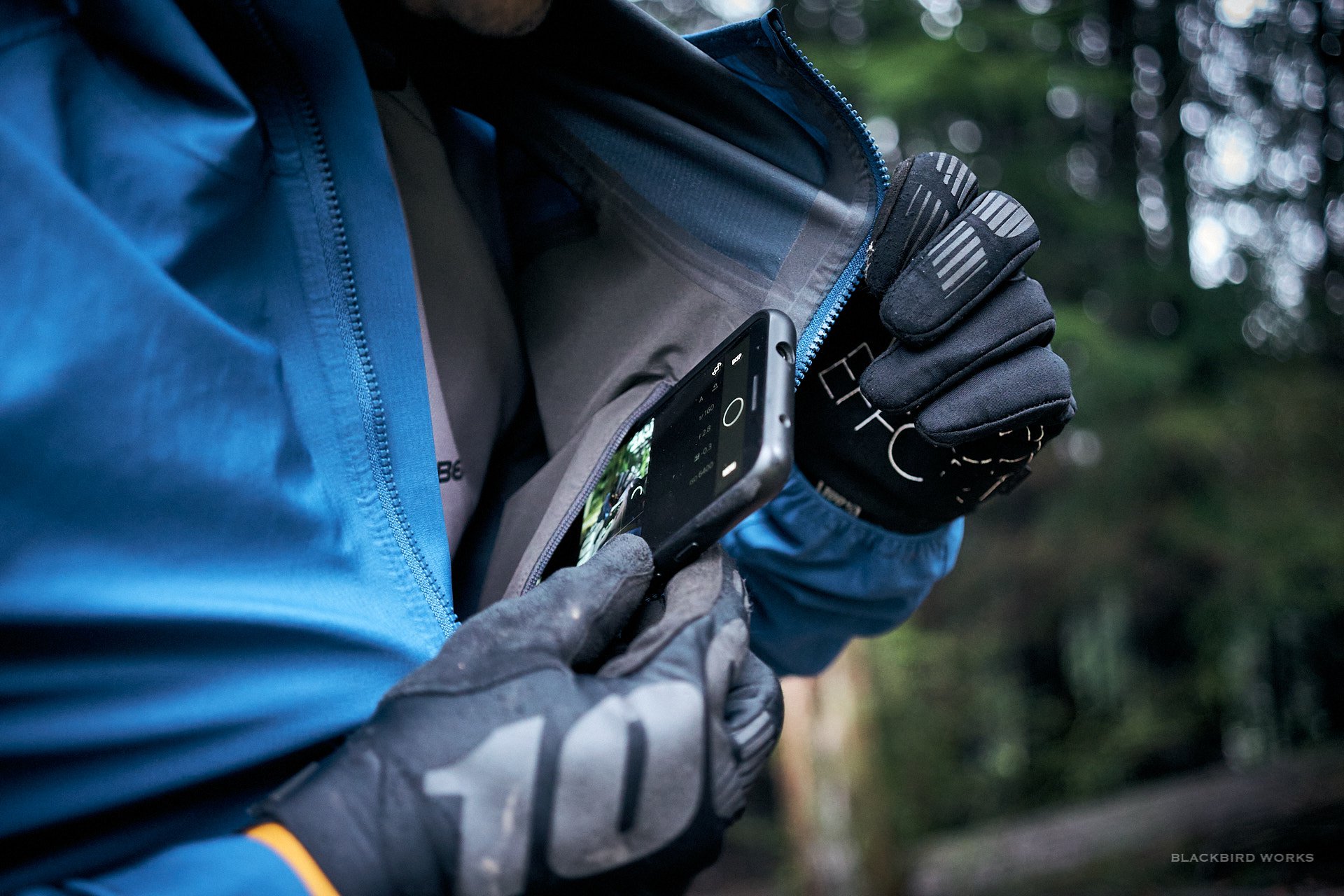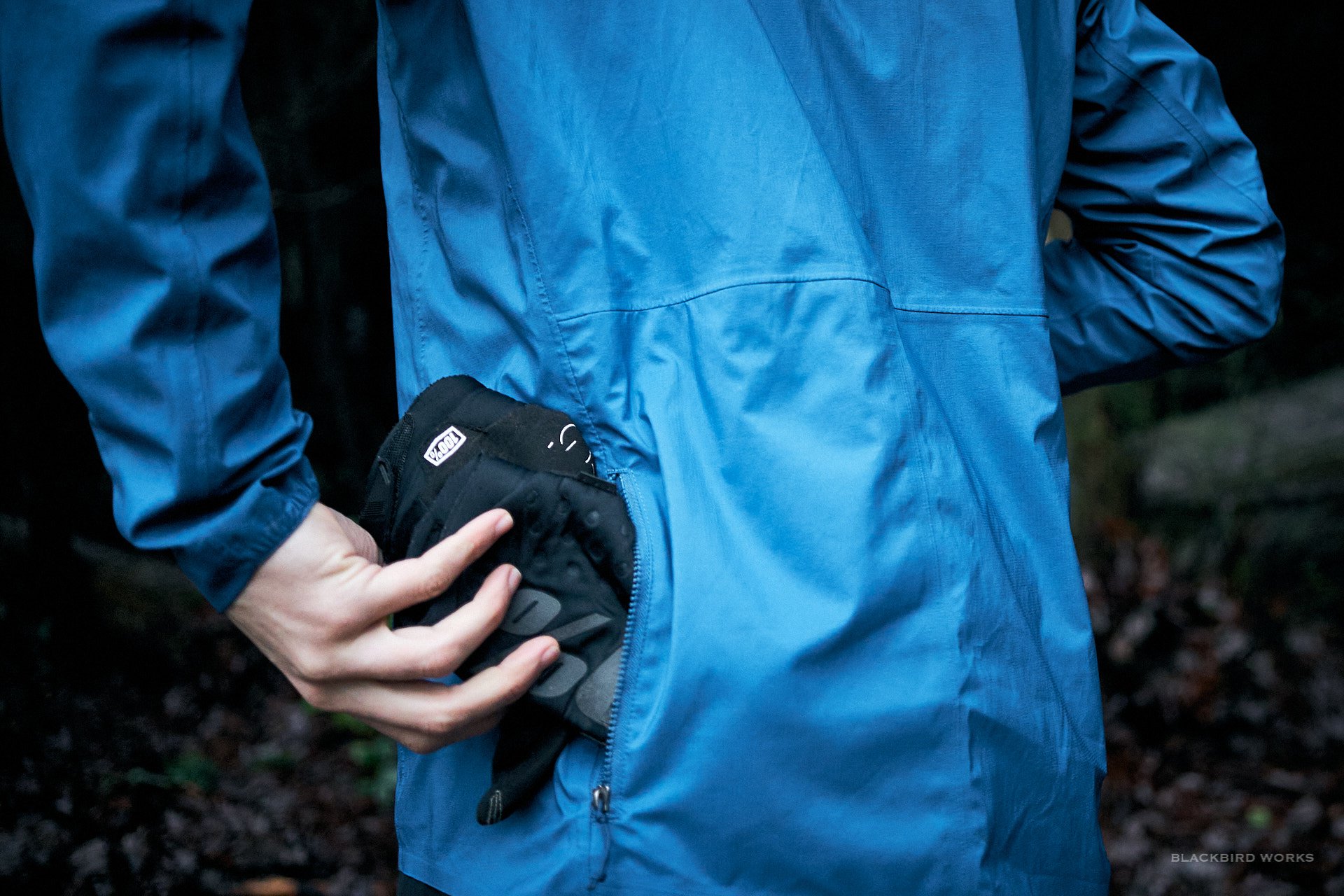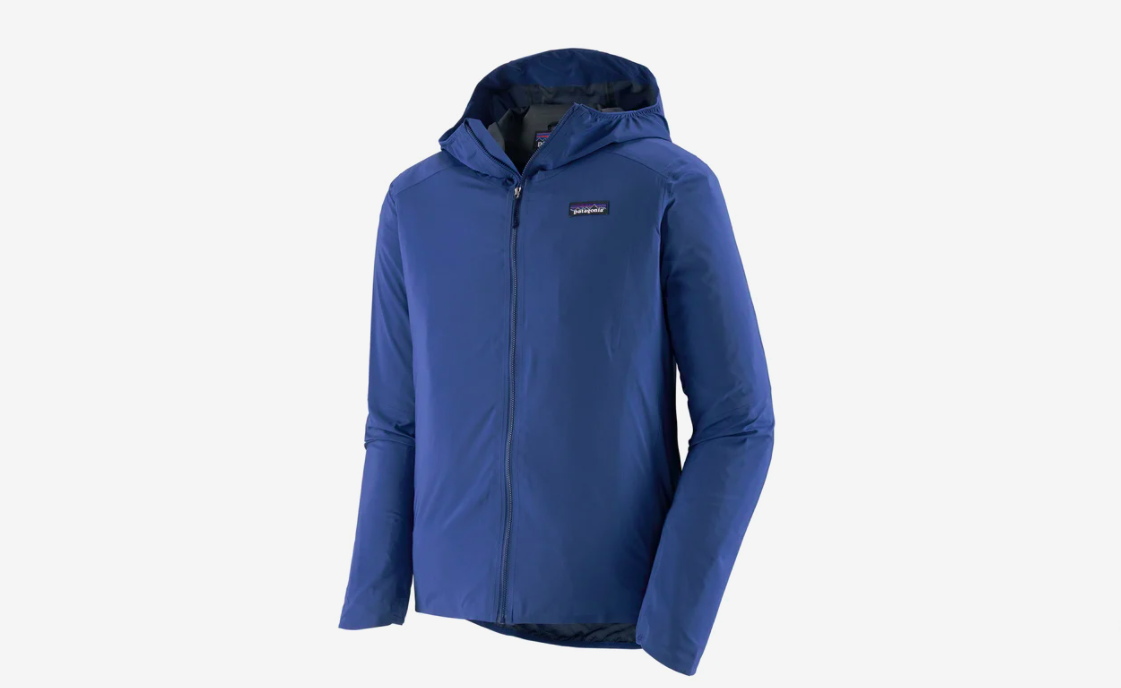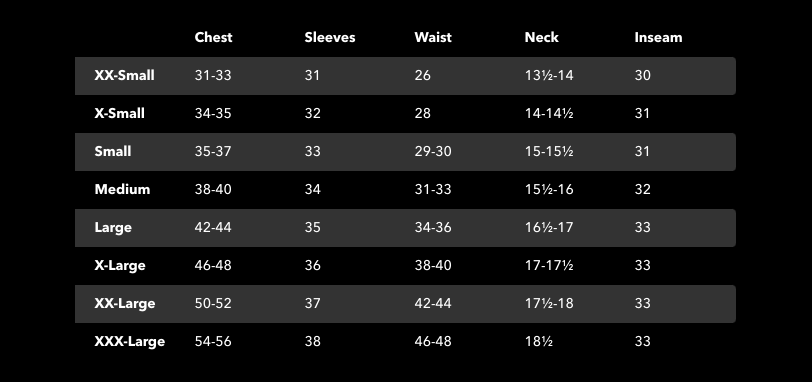 The Dirt Roamer is constructed from mostly recycled nylon. This makes me happy. Also 1% of every purchase goes to Planet Earth Supporting Organizations and initiatives. I like this, too. The jacket will set you back $285 CAD which is on the high end of what I would like to spend on a riding jacket but I have no doubt you will get your money's worth out of it.
There are two pockets in this jacket, one on the inside over your heart, which is generally a great place for a pair of riding glasses, wallet or phone but not all at once. The second pocket is on the back tail, accessed from the side with a vertical zipper. It's easy enough to operate but it's a rather strange place for carrying stuff for me. My Gore jacket also has this pocket placement which I don't care for. I like side pockets where I can warm my cold hands or access things easily. I tend to keep spare gloves or stuff my spare camera lens in there during shoots. This rear pocket is decent enough for a pair of gloves but I wouldn't put anything heavy or that you wouldn't want getting wet in there.
The Dirt Roamer is advertised as a water resistant jacket and this is mostly true; the DWR coating is brilliantly effective and the water beads quite nicely off the fabric, sheds dirt effortlessly and a hose or brush off is all you need after most rides. It is a very soft, and quiet fabric that is a joy to wear.
Packed away, the Dirt Roamer takes little to no space and there's no problem fitting in my camera pack or hip pack. The hood fits over the helmet effortlessly and has an adjuster. However it is not removable which I think would be a good feature on a jacket this light in construction.
Patagonia's Dirt Roamer Jacket does what it promises and what it promises is sometimes all you need. A jacket to put on and leave on the entire drizzly ride or when you get caught in the rain midway through the ride. I think it has its place in dry climates too as a wind breaker and the fitted cut is thoroughly fashionable.
In the sea of high end logos that dress mountain bikers these days, Patagonia offers a classy, effective garment with a price tag to match. If the story of the brand influences your purchasing decisions, Patagonia definitely has an important message to share.
This jacket gets an A+ from me... More info at Patagonia.ca