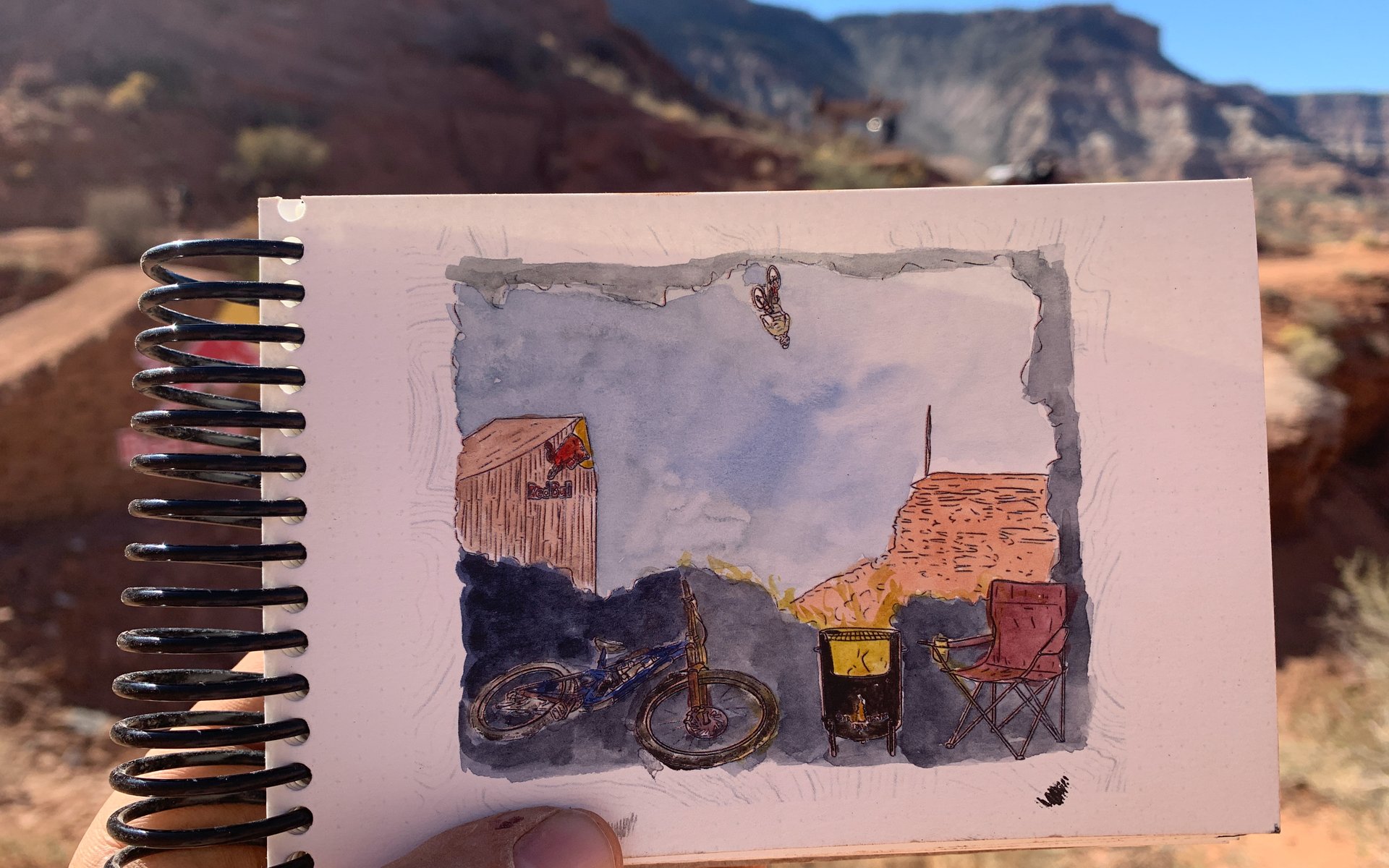 Illustrations from practice in the desert
Paint Fast: Red Bull Rampage 2022
The evolution, the revolution, the progression, the expression, whatever breathless cliche you want to attach to it, the fact remains that it's Rampage season here in the desert outside Virgin, Utah. Eighteen riders have spent the last week and a half carving their lines out of the narrow ridges and dusty chutes of this year's venue.
Thursday will be the last day of practice and digging, as riders try to connect top to bottom runs before comp time Friday morning
This course is a return to the 2008-2013 Rampage site, as well as 2021 Formation, and it's been interesting to see some riders resurrect lines and features from previous events, as others enter the event for the first time with fresh eyes. 
Szymon has been quickly gaining confidence in the canyon gap since this first hit, and flipped it in practice on Wednesday after tweaking the lip to make it a little steeper.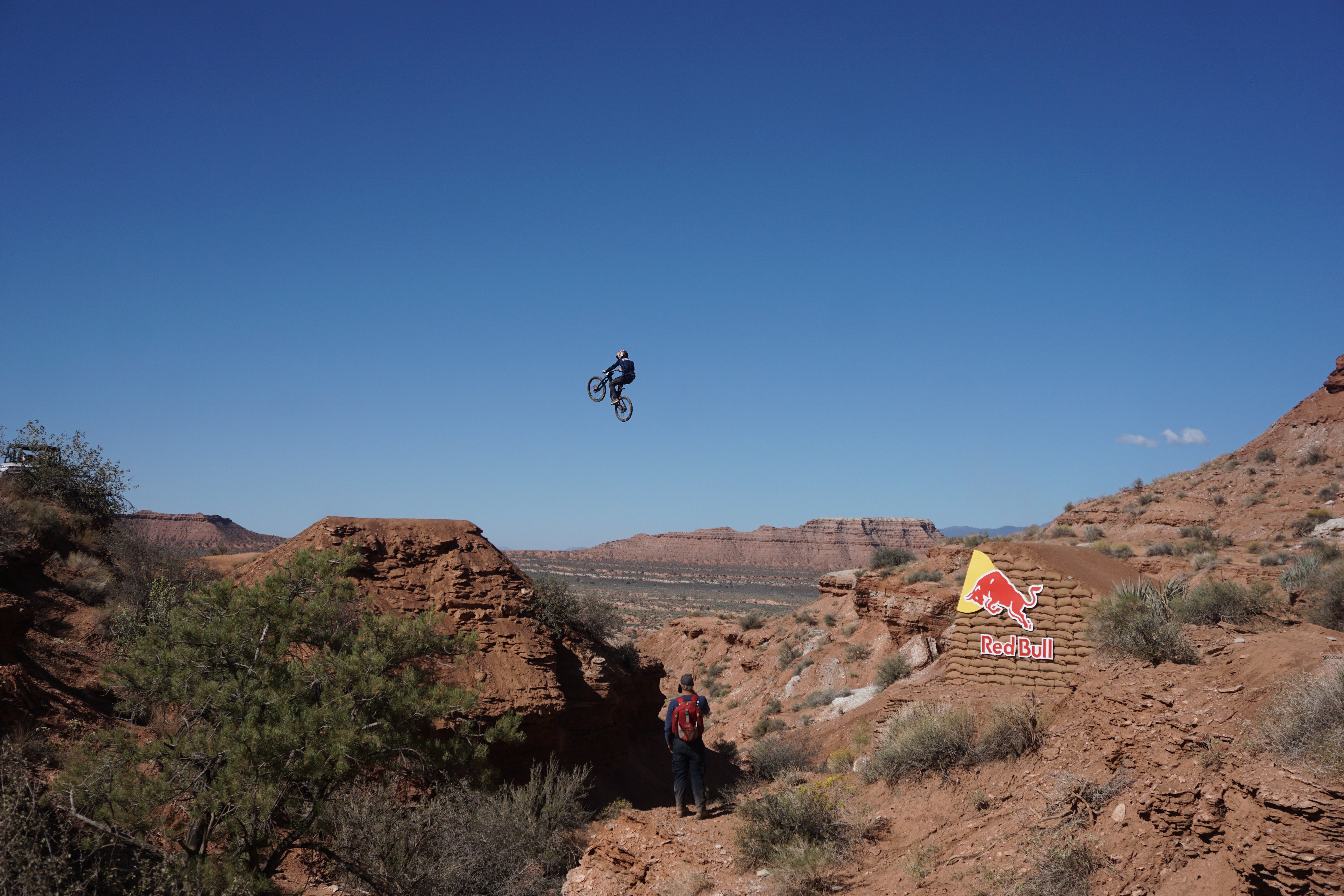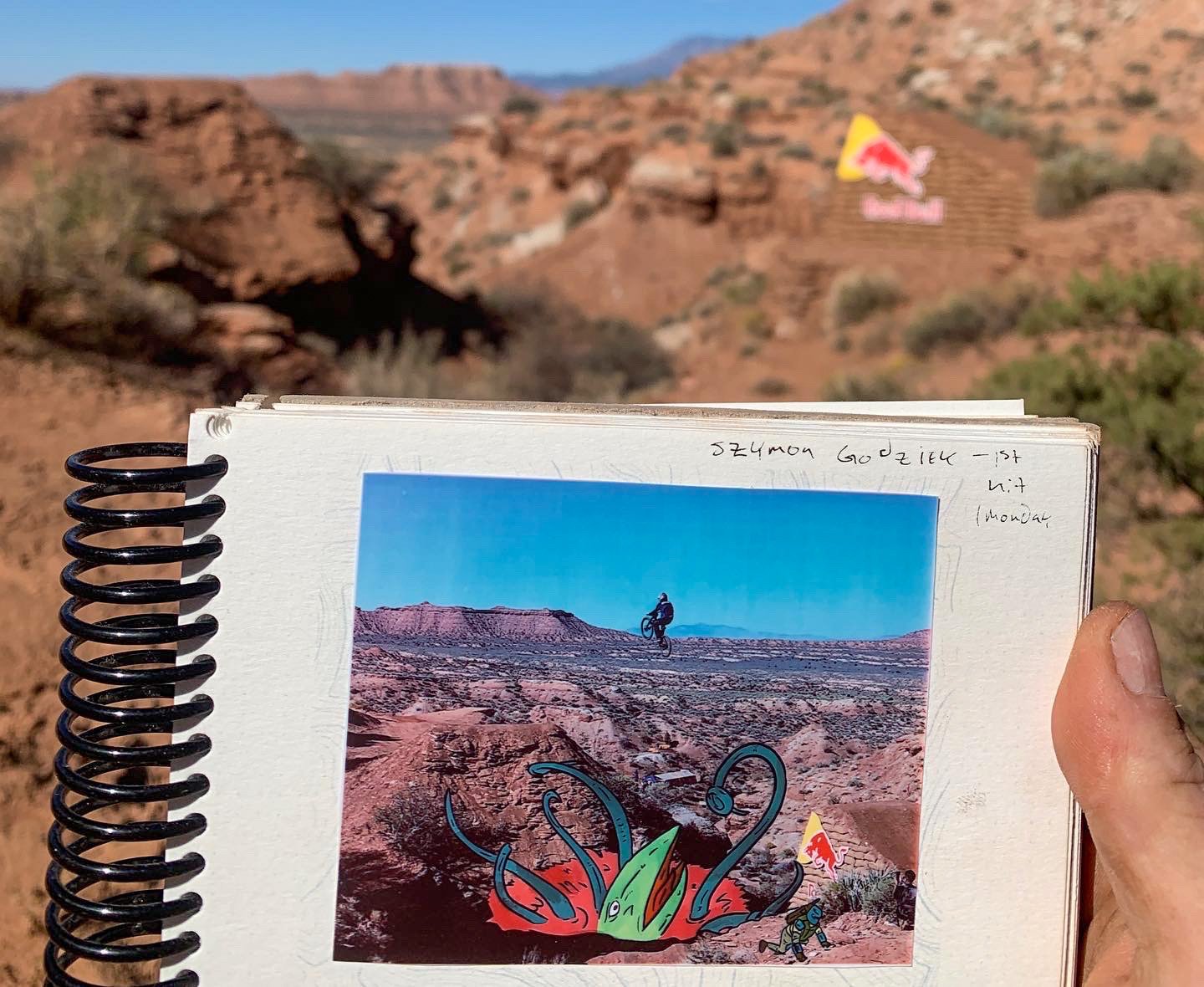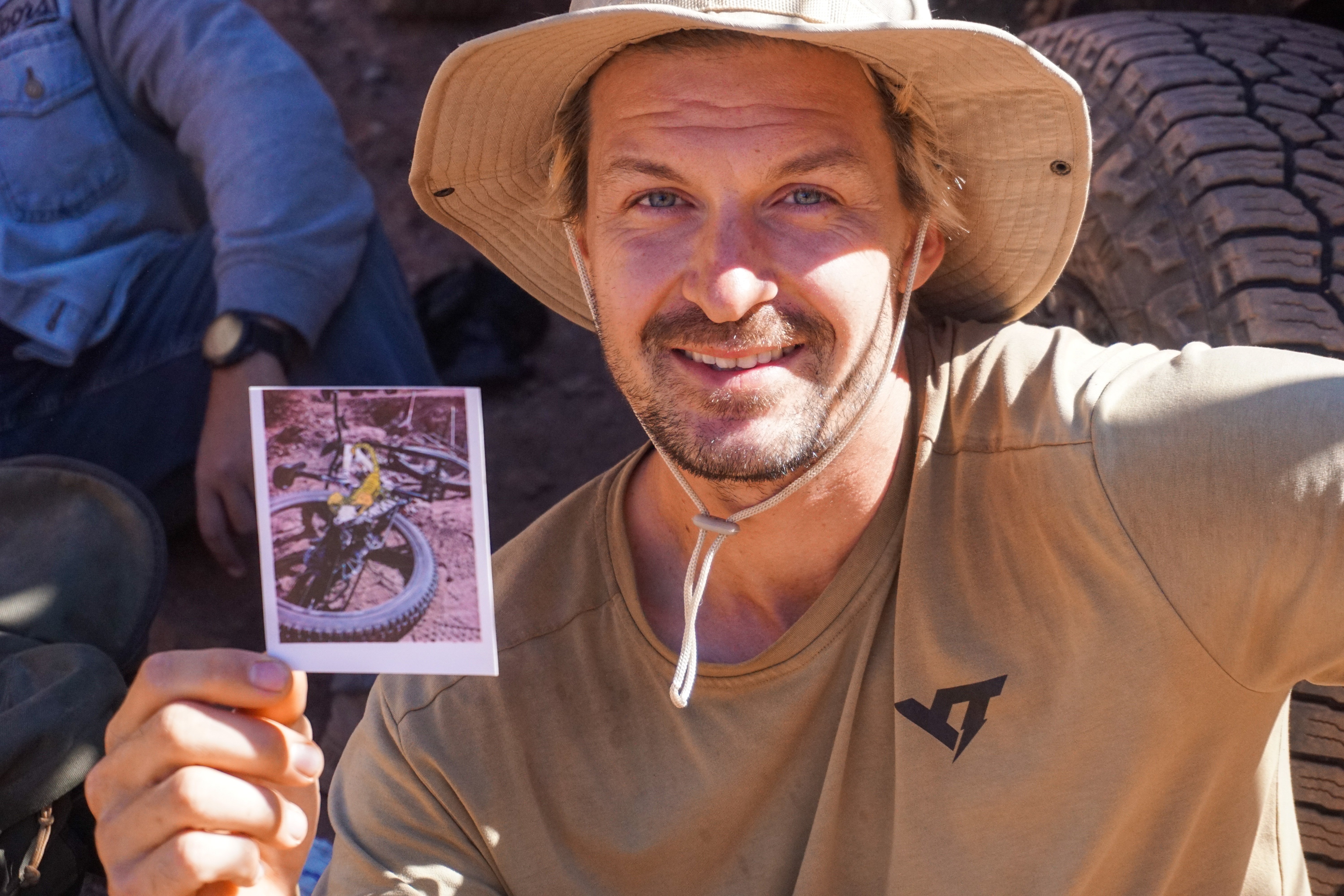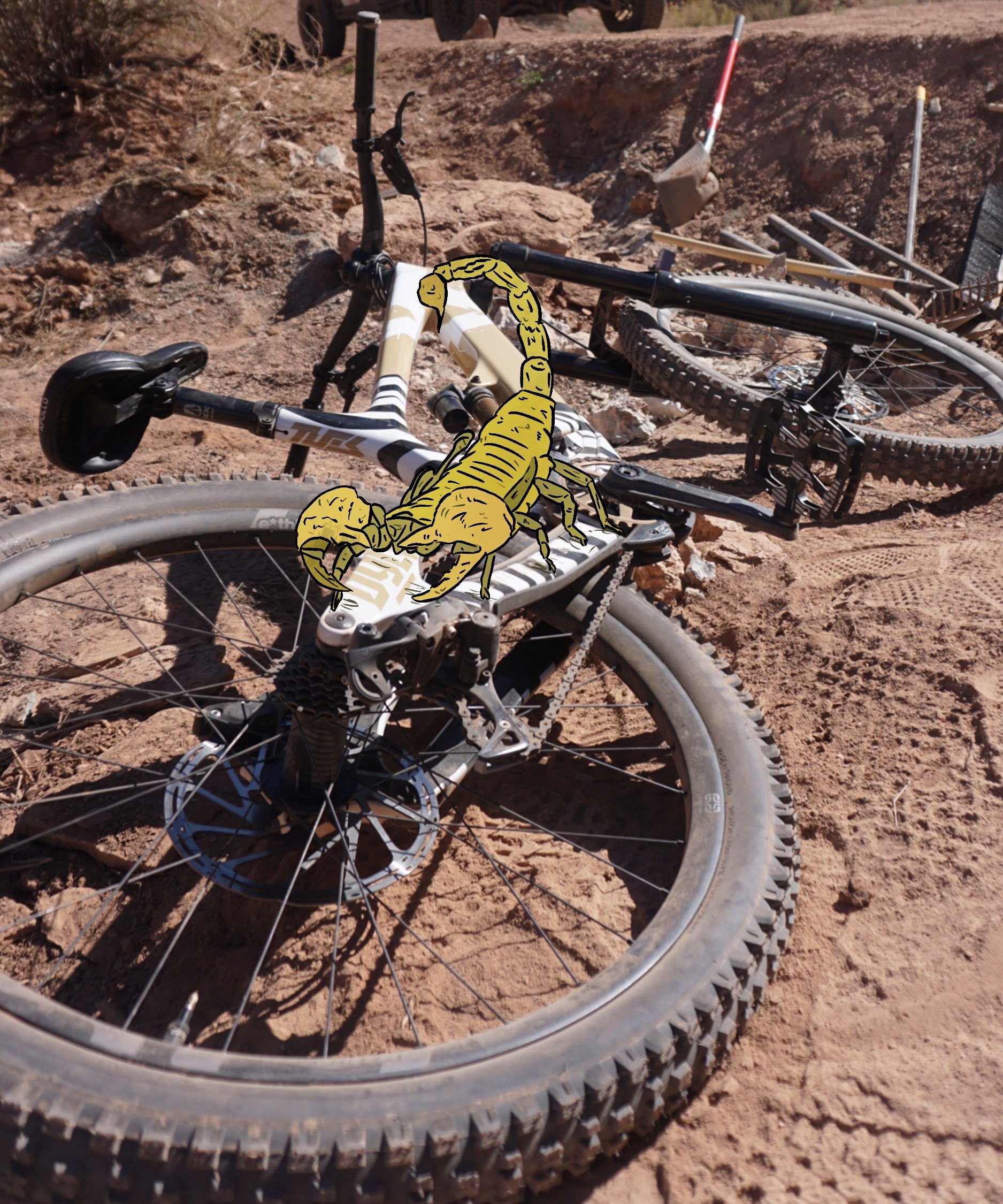 In the center of the course, Brandon Semenuk's line drops straight off the center of the start gate into the gut. 
The physics of this drop don't make sense – it's so short, so deep, and so steep. There have been rumblings that he'll acid drop into this line off the start platform, but we'll see what happens between now and comp day. It then funnels into a shared catch berm with Andreu Lacondeguy's line, before tying back into Brandon's line from the last time Rampage was held here, and then dropping into some shared features with Jaxson Riddle. 
Brandon not only took his fourth Rampage title last year, but more recently is coming off a win of the 2022 American Rally Association championship last weekend that required him to miss some dig days. But, with his old lines available at this site, and an experienced dig crew, his team has made up for lost time.
In the center of the course, Rampage veterans Cam Zink and Kyle Strait are resurrecting the old Oakley Icon Sender, as a 68ish foot dirt-to-dirt drop. There are already rumblings of Zink flipping it, which would tentatively be a world record. 
Further right, Kurt Sorge and Alex Volokhov are carving out a technical ridge line run that incorporates some relentless flowing jumps with very techy sections. It will be interesting to see how many of these lips they trick come comp day.
Just to their left, Ethan Nell and Tom Van Steenbergen have a technical line with some creative transitions and flowing hips into a huge drop.
Brandon Semenuk apparently has two bikes here at Rampage, one with a single crown setup, and another with a dual crown, although so far we've only seen him practicing on the single crown.
On Thursday riders will put their finishing touches on their lines and link together hits and tricks; Friday morning is the big dance, and we'll be here to cover it!