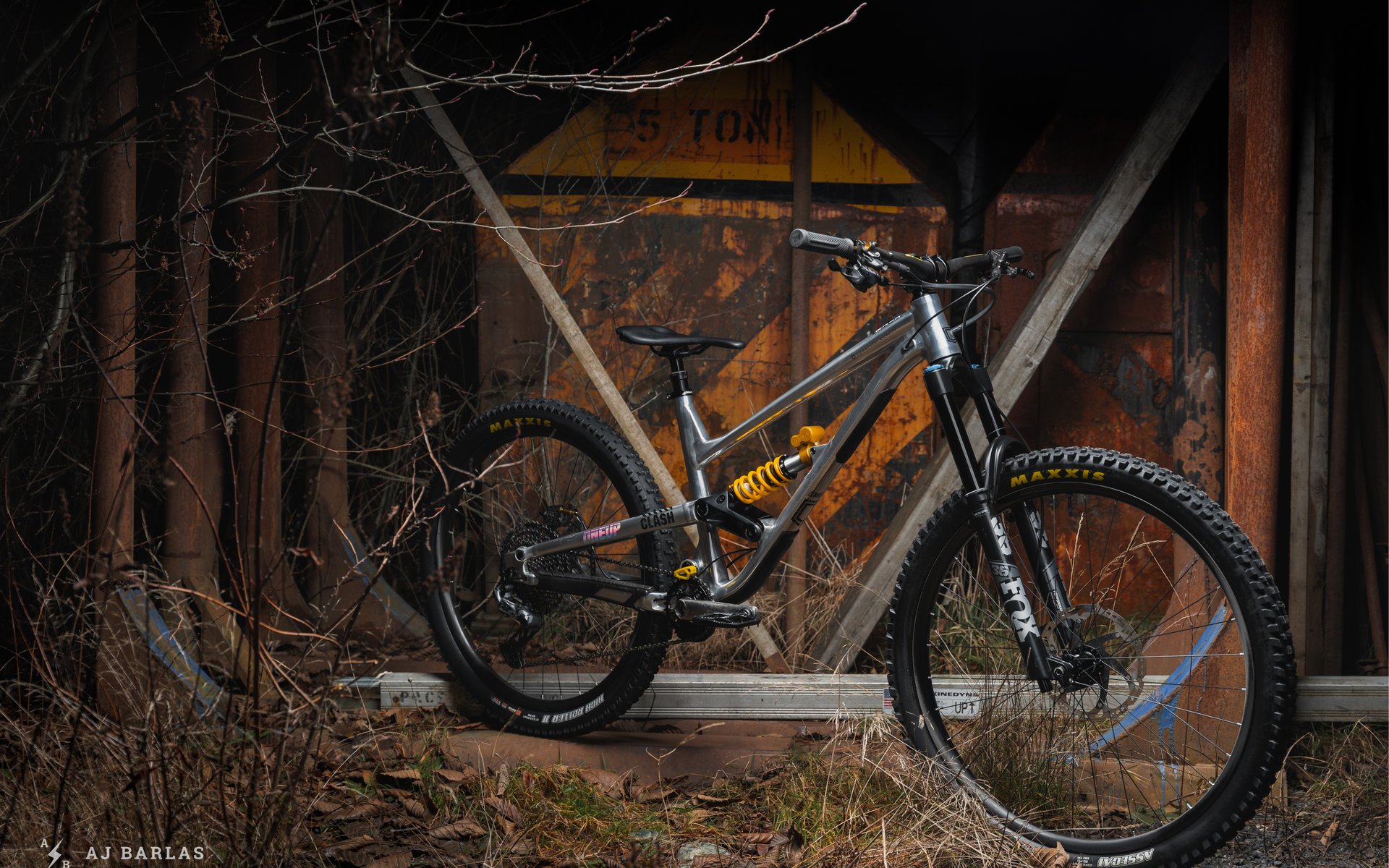 DREAM BUILDS
Owen Foster's Mix-Wheeled Commencal Clash "Warpig"
Presented By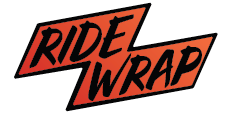 Dream Builds is a new series that highlights two-wheeled passion projects among our fellow riders. Turning a Dream Build into a reality takes time, passion, and commitment. The folks at RideWrap want to help you protect your own Dream Build because it's an investment. If you've got a bike that fits the series, we'd love to feature it, and give you a chance to win a Tailored Protection Kit from RideWrap. You can submit your Dream Build photos in one of two ways:
Send us some photos and a description of your build. Make sure to include 'Dream Builds' in the subject line.
Or simply post a few bike photos and details to Instagram and use the hashtags #dreambuilds and #nsmb.
We'll pick two winning submissions and feature them on the site. The two winners will get a Tailored Protection Kit, courtesy of RideWrap.
---
If the name Owen Foster sounds familiar, it may be thanks to his forever bike build Sheena – a full custom-built Chromag Surface – and his old 4Runner, Zombie. The 4Runner has since moved on but Sheena is still happily serving Owen a regular dose of adrenaline through the winter months. Sheena isn't the only bike in Owen's stable, though, and his other bikes are equally interesting.
Owen builds a new dual suspension trail bike fairly regularly and often wraps them in RideWrap to protect the finish ,but not with this polished silver beast. His last bike, and the first full custom mix-wheel build he had completed, looked brand new when he said goodbye, thanks in part to the protection his wrap provided. It was moved along in favour of this long-legged, mix-wheeled party animal that Owen affectionately named, "Warpig." It's built around the Commencal Clash, but this isn't like other Clash models typically seen on the trails.
A.J.: What drew you to the Commencal Clash?
Owen: It ticked the boxes I had. I wanted a long travel sled that takes big brakes, isn't precious, is available as a frame and is/was actually available. Once I saw the high polished option I immediately had the whole build in my mind. Alu, yellow, ti, black stanchions… the whole thing. I was migrating a mullet wheelset over from a 27.5 2020 Sight to what I knew I needed was a steep STA aggressive 27.5 frame.
You first went to a mix-wheel with a custom Norco Sight prior to the Commencal. What benefits of the mixed wheels are you finding suit your riding style?
With mixed wheels, I find less tire buzz, better quick trajectory changes at low speeds on grade, easier to speed-wheel, easier to get in the air all while feeling at home with what is in front of me. It's worth noting that all these things are also the case with 27.5 front and back except the last bit. There is much ado about mullet in the starved-for-a-new-thing bike media/consumer but really it's just a 27.5 bike with the wheel I'm used to in front. Not trendy or drastic, just tuned for what I like. I understand why it's becoming a big thing, it's smart. Just like 6'4" riders deserve 510mm reach and 210mm droppers, medium folks like myself can really get all the goods in one bike this way.

There is much ado about mullet in the starved-for-a-new-thing bike media/consumer but really it's just a 27.5 bike with the wheel I'm used to in front. – Owen Foster
What changes to the geometry were made going to the mix wheel setup?
So this frame is meant to have a 37mm offset 180mm 27.5 fork. So with my 44mm offset 170mm 29 fork, my loose calcs have it slacker in HTA/STA by 0.4 (63.6 HTA / 76.8 STA estimated). The trail, front-centre and wheelbase measurements get stretched out a bit. To correct a slightly floppy parking lot feel I pulled some spacers from under the stem – short at 35mm – and adjusted the bar roll for the new 63-and-change HA. BB height is up I suppose, but when sagging into 170mm of Swedish genius squish it's hardly something I can discern mid-corner.
Did you run full 29 front and rear prior to moving to mixed wheels?
I had ridden only 29 bikes for about four years prior to the Sight and now this. I tried a couple of straight 27.5 bikes and I knew after one lap with a 27.5 in front of me that I wanted the usual 29 out front that I was used to at that point. Like trying flats after years of clips... (it) just doesn't click right away. Something about the peripheral size of it and the way I felt rolling into, not over roots. I was just used to it 29 in front. But out back, that which you can't see is easier to play with.
The Clash is a considerably more aggressive bike than your last mix wheel. What moved you into 170mm territory (up from 150mm)?
Mainly Satan… and the annual Disneyland hike a bike to frighten-fest. Being underbiked is not, in fact, fun all the time.
You've been testing heaps with inserts vs heavier tires and last year were running a DH rear tire. Is the move to an EXO with Cushcore XC insert a winter setup* or more testing? What have you found?
I refuse to jynx my rear EXO in January AJ, I won't do it! Haha.
The current setup is due to HR2 being a stellar wet season option and CushCore XC comes both strongly recommended and as the last in a line of many disappointing inserts... might as well try it out. I figure the casing will hold up to the slower, wetter winter coupled with the lower pressure (~20psi) I'll run with the insert. DH casing Dissector MaxxGrip and no insert at ~25psi was great in dryer climes and I'll try that again for sure.
*The Warpig was shot during the winter months.

Being underbiked is not, in fact, fun all the time. – Owen Foster
You seem to advocate for metal bikes (over carbon). Having owned many bikes, and spending time with all frame materials, what about metal gets your tick of approval?
These last couple of years, the alternative materials of porcelain and titanium and how they integrate from my bank account into my mouth have driven up the appeal of the frames that are $2k less expensive than the rest.
I gravitate to a bike first for the box-ticking, second for the styling. If a bike looks really good to me AND it's alloy, that is great. The industrial design of this bike seems tied to its material. I'm sure many people could argue that this bike could be achieved with composites or other metals, I just don't think so. Maybe this is a product of designing the bike from start to finish in this material, not as an afterthought? How many top tier bikes are being conceived of as a layup first and foremost, leaving a welded offering with a lot to be desired? I certainly found a fair few ugly box-tickers in my searches.
That said, I'll 100% have another carbon bike. Not advocate of anything other than function over fashion.
This is a heavy hitter, yet you've stuck with the Fox 36. Did you consider the larger 38?
Could do. Believe it or not, I am trying to keep the weight down. It does pedal like a dream, to be honest. Really surprising at this hefty weigh in. Stretching the 36 has been great so far. TBH I think you could equip an actual pogo stick with Grip2 and absolutely shred that bad boy. The tech is just so damn good.
Shimano brakes but SRAM drivetrain. Tell us about that.
Codes gave me sore hands due to the squeeze factor they required, Saints don't. Sram does 12-speed better. Play to the strengths.
Tell us about the ti cranks. Why ti versus something else?
Strictly durability. Writing off carbon and alloy arms due to simply riding like a goon? No more. Definitely a huge one-time spend but these cranks will outlast all other components I own, though WR1 wheels seem to never die either. They look darn nice as well. The dentist might have my carbon money but I've got his cranks! Haha.

The dentist might have my carbon money but I've got his cranks! Haha. – Owen Foster
Best thing about the bike?
Riding it.
Worst thing about the bike?
No bottle bosses I guess. Not too fussed, to be honest. Maybe I'll hit you up for 75 ways to strap things to my bike, haha (A.J.–ROFLMAO. Yes, let's chat!)
What plans (if any) are there for it in the future?
Finless brake pads to get even quieter maybe, also I just strapped on a MudHugger FRX fender to the fork for winter mucking, not much else. It's my dream ride!
"Warpig" Specs
| | Brand/Model | Notes |
| --- | --- | --- |
| Frame: | 2021 Commencal Clash (Polished) | Size Medium. 170mm rear wheel travel |
| Shock: | Öhlins TTX22m | 411lb spring, rebound "3 clicks from full clockwise" |
| Fork: | 2021 Fox 36 Performance | 65psi w/ 2 tokens. LSR 9, HSR 4, HSC 3, LSC 10 |
| Brakes: | Shimano Saint | 203mm rotors front and rear |
| Wheels: | We Are One Union rims laced to IndustryNine Hydra hubs | 29-inch front, 27.5-inch rear wheel |
| Tires: | Maxxis Assegai 29 x 2.5 front, Maxxis High Roller II 27.5 x 2.4 rear | EXO+ front tire, EXO rear tire w/ CushCore XC insert. 22psi/1.5bar front and 25psi/1.7bar rear |
| Drivetrain: | SRAM X01 Eagle shifter and derailleur w/ XX1 Rainbox cassette and chain & OneUp Switch chainring | 30t chainring |
| Cranks: | Cane Creek eeWings | 170mm length |
| Chainguide: | OneUp Bash Guide | Richie Rude's leftover v1 guide from 2017. "Because matching matters." |
| Bar & Stem: | OneUp Stem and Carbon Handlebar | 35mm stem length and 20mm rise bar cut to 760mm |
| Grips: | OneUp Grips | Black |
| Pedals: | OneUp Alloy Pedal | Black. Owen often rides clipped to Shimano XT pedals too |
| Seatpost: | OneUp Dropper v2 | 180mm dropper with 30.9 diameter. A Cane Creek shim brings it to 34.9 |
| Saddle: | SQlabs 612 | N/A |
| Extras: | OneUp E.D.C. in steerer tube w/ v2 E.D.C. tool | Oilslick finish |
| Weight: | N/A | 35lbs |
Warpig Owner, Owen Foster
Height: 5'9"
Weight: 175lbs
Inseam: 30" "(I'm a) die-hard metric system fan for all other things I swear"
Occupation: OneUp Warehouse & Customer Service Manager
Riding Style: Friends would say 'unnecessary' probably. I like big objectives fairly often but generally just like being on my bike, a lot.