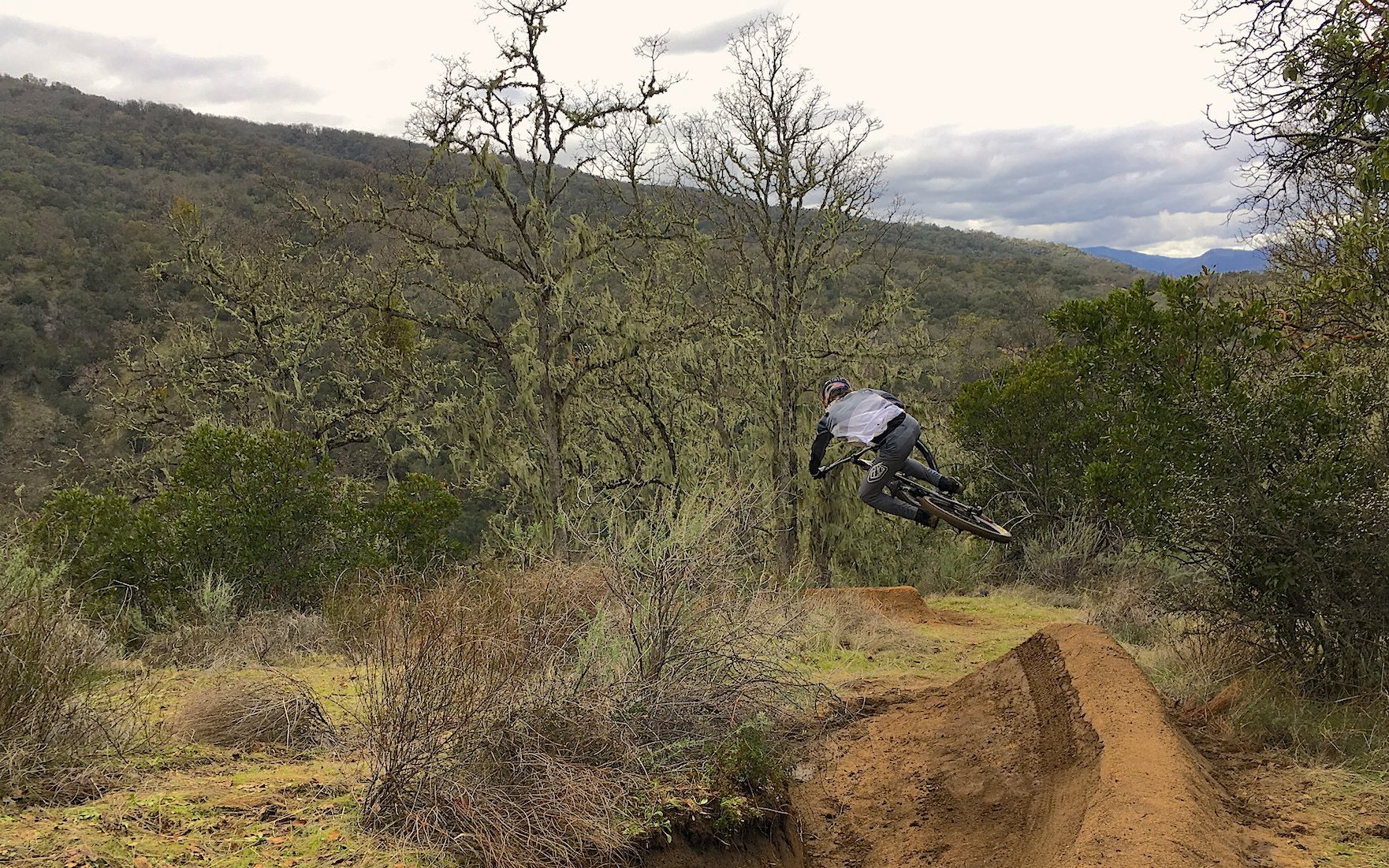 Beggars Would Ride
Over. Built?
Once upon a time, I invited the girl I was dating to spend the weekend right as the first really good snowstorm of the season buried the little Sierra mountain town that I then called home. As the snow built up around the house, I built a fire and then cooked up a hearty pasta dinner. Being fond of rustic style dishes, and being a bachelor, I cooked a pasta sauce that was decidedly chunky. A discerning palate would find much to criticize; the large slices of firm vegetable, the very notable chunks of garlic, the perfectly cooked but also questionable inclusion of andouille sausage. As it turns out, not only did my date have such a discerning palate, she was also averse to sauces that were in any way chunky, hearty, rustic, or whatever description one might attach to sauces that are not pureed smooth.
It was an uncomfortable weekend.
Thing is, I LOVE hearty sauces. There's this Italian restaurant in Santa Cruz that serves up an amazing Sunday Gravy; chunks of Italian sausage, spare rib, beef, pork, all slow simmered in a pungent tomato sauce that goes heavy on the garlic. It's real chunky. And Lillian's Sunday Gravy is about my favorite way to ingest an impending heart attack. Some of us like our sauces chunky and we like vegetables that are just cooked enough to still be firm to the bite. Others prefer our sauces to be smooth amalgamations of varied flavors both subtle and strong, but with a texture that doesn't give away any secrets until taste buds are involved. I love me a good smooth sauce too, for the record. But that weekend in the snow, well, that was when I discovered that some people really, really do not like chunky sauces.
I have been thinking lately, about the difference between chunky and smooth sauce, and about snow, and sand, and rocky creek beds, and muddy hillsides, and the nature of the trails we ride. Partly because it is winter, and the texture of the ground we ride becomes so much more lively than it does during the seemingly endless baked hard months of California summertime. Partly because I've been cooking a lot of pasta this winter. And partly because I just took delivery of a fat bike. I alluded to this particular event horizon earlier, and will be writing up a first look about the fat bike in question next week. For now, suffice to say that the arrival of a bike that is very different from what I am used to riding, and is designed to be ridden in very different places than I am used to riding, in a very different manner than I am used to as well, has burrowed into my mind and raised a few questions and unearthed a few memories. The chunky pasta sauce from the world's most awkward snowstorm looms large among those memories and, as it turns out, may have some bearing on things here.
Every Friday, I browse on over to pinkbike and watch the Friday Fails. I'm not sure how I wound up there the first time, but now, I go there weekly. And I cringe. I watch as rider after rider smashes into the ground while attempting big gaps or big drops or big hucks to flat. It's obvious that some of them have no clue, and that others may have a clue but are well past their own limits, fueled by GoPro courage. There are also plenty of riders who know what they are doing but for whatever reason wound up on a video segment enduring their rag-doll moment of fame. Watching these wrecks helps remind me that it's not such a bad thing to be a wheels on the ground kind of guy. They tell me that even if there isn't a camera around, wood splinters are painful to remove, rocks are brutal reminders of just how frail flesh and bones are, and that gravity is to be respected. On one hand I am in awe of the human desire to transcend our surroundings, that aspiration so many of us have to go bigger, fly farther. However, there's this little part of me, some Darwinian node in my brain that can't help but say something like; "So, we build these trails, sculpt this dirt, create these smooth transitions, these runs in and out, do all this work to create a tiny slice of trail, and then we climb aboard our bikes with all this evolved technology, for what? So that we can hopefully survive the binary of either yard sale or adrenaline soaked success?"
By "we" I mean everyone but me. I want none of that. Other than watching Friday Fails and flinching with each cratering impact. So, does that mean I'm not really a mountain biker anymore?
Meanwhile, there's this fat bike. Back in July, I spread 75,000 pounds of pea gravel out about 3" thick on the driveway and parking area in front of my barn. It did an amazing job of cutting down the dust in summer, and is also doing a great job of preventing the usual winter quagmire. As a side bonus, NOBODY can sneak up on me anymore, not even the dogs. Hell, the deer can't even sneak into the garden now. Result! One thing I did not anticipate as I spent three days raking gravel was the effect that this gravel would have on two-wheeled conveyances. I probably should have foreseen that. The gravel essentially turned my entire front yard into a bike trap. If you're on a road bike you are walking awkwardly, crunch crunch crunch crunch crunch, from the gate to the barn. If you're on some kind of gravel bike with 45c tires and a head of steam, you might be able to make it from gate to barn, but you're gonna have to channel your best Wout Van Aert. Any mountain bike tire under 2.6"? Keep your weight back, pedal as hard as you can, pray. Dirt bike? Same deal; weight back, don't try anything stupid. Fat bike with 27.5x4.5 rubber? Pfffft. What gravel? Why are all you kooks walking?
Admittedly, this is a very, very selective and reductive realization, and I look forward to a future of riding bikes in 3" deep pea gravel about as much as I look forward to picking splinters out of my chin after misjudging a wall ride that someone built in the woods for no apparent reason other than "because." But floating that fat bike across the driveway with zero effort, then up through the muddy ruin of the meadow, then on up the hideously steep trail to the cistern, all greasy with a skin of wet leaves, then straight up a hillside without any trail at all, up through a junky landscape that screams "nope" to any of my preconceived ideas about what may be rideable, it got me to thinking.
This is another flavor. This is another kind of pasta sauce. Some people won't like it, because they prefer their sauces familiar and smooth. Some people will say that chunky sauces are not really sauces at all. But they are. They're just different. I like to think that mountain biking can encompass and embrace a wide range of "different;" that shredding knobs from hard cornering is just as awesome as stylish air, is just as meaningful as the first time you realize what a berm is really all about, is just as cathartic as pedaling silently through an emptiness where there are no human built trails at all.
I'm gonna cook up some pasta tonight. I might even put some garbanzo beans in the sauce. Yeah, beans, in a sauce on top of pasta. A total abomination. Tomorrow I'm gonna go ride some dirt on the eastern flank of a mountain that has very rarely ever seen tire tracks, nor has there ever been any attempt to sculpt the dirt of that mountain into something more rideable. Is this still mountain biking? I don't care. Is it tasty and filling? Damn straight.