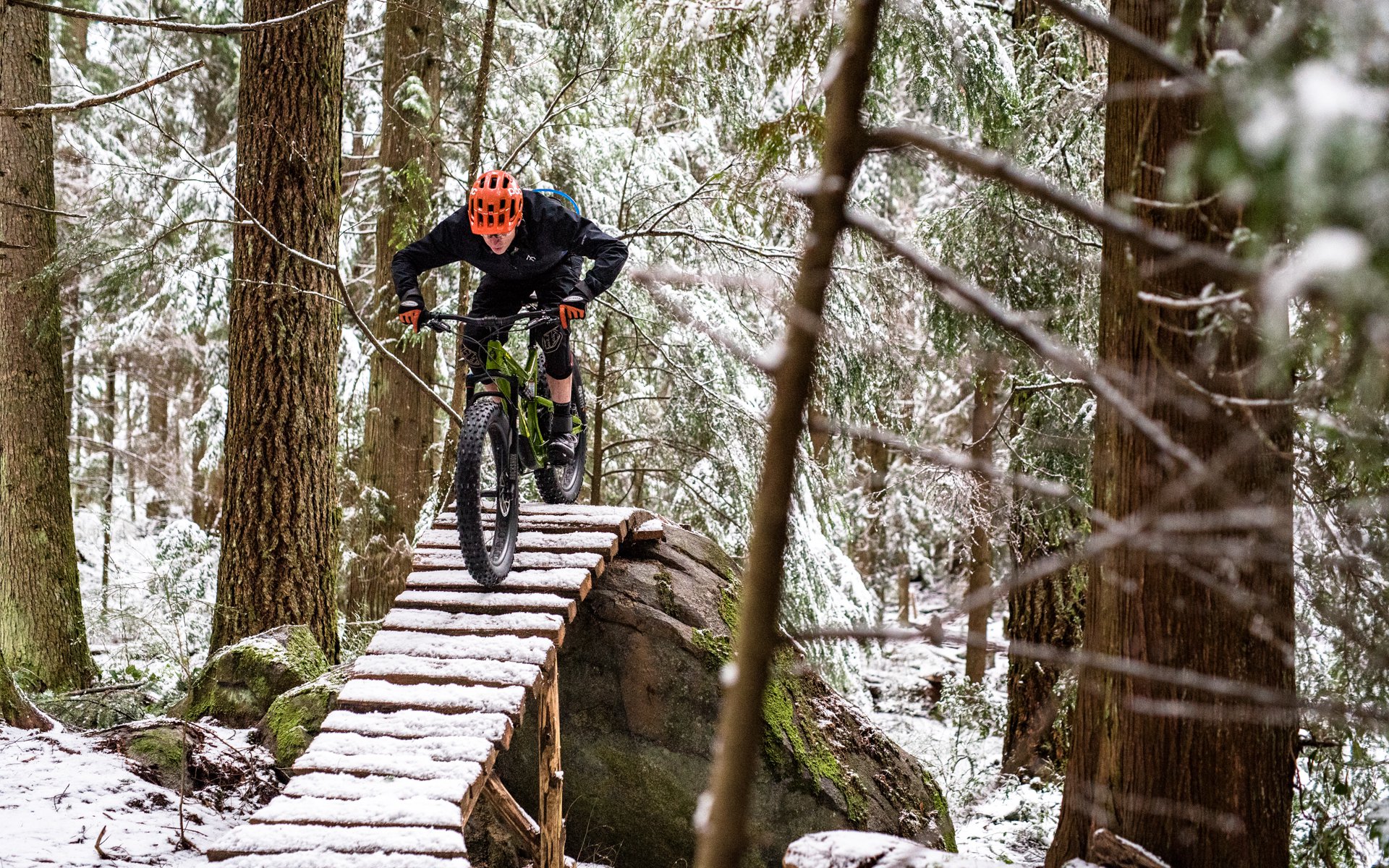 First Impressions
The Outrageous Salsa Bucksaw
Everything about the Bucksaw is outrageous; the carbon frame, the huge aggressively knobbed rubber, the bold paint. This effect is amplified by scarcity. This is Canada but fat bikes are rare on the North Shore. We don't get enough snow most years for that to be the justification and our terrain is so burly that for most people bulbous rubber isn't considered. After three rides on this savage circus performer I've come to wonder if that that thinking is flawed. 
Last winter we had our way with a Kona WOZO and everyone loved it. Fat tires ease the sting significantly but it remained clear you were riding a hardtail. This capable roll over anything hardtail with Gorilla traction had us all wondering how one of these steeds would perform with some damping and travel in the rear. 
Yesterday we were riding down what is essentially a creekbed that is the gateway to both Grannies and Crippler trails and I was leading. We stopped to regroup and Trevor informed me that I had ridden down a rock slab glazed with sheer ice. Normally this is an instant thrashing but I hadn't even noticed. 
We'll be back with a full review of the Bucksaw. I've already learned this is a bike that will make you laugh out loud.
The Bucksaw Carbon GX1 retails for a reasonable 3399 USD. There is an X01 model for 4799 USD and an aluminum version with this spec for 2699 USD. For more on the Bucksaw head this way...