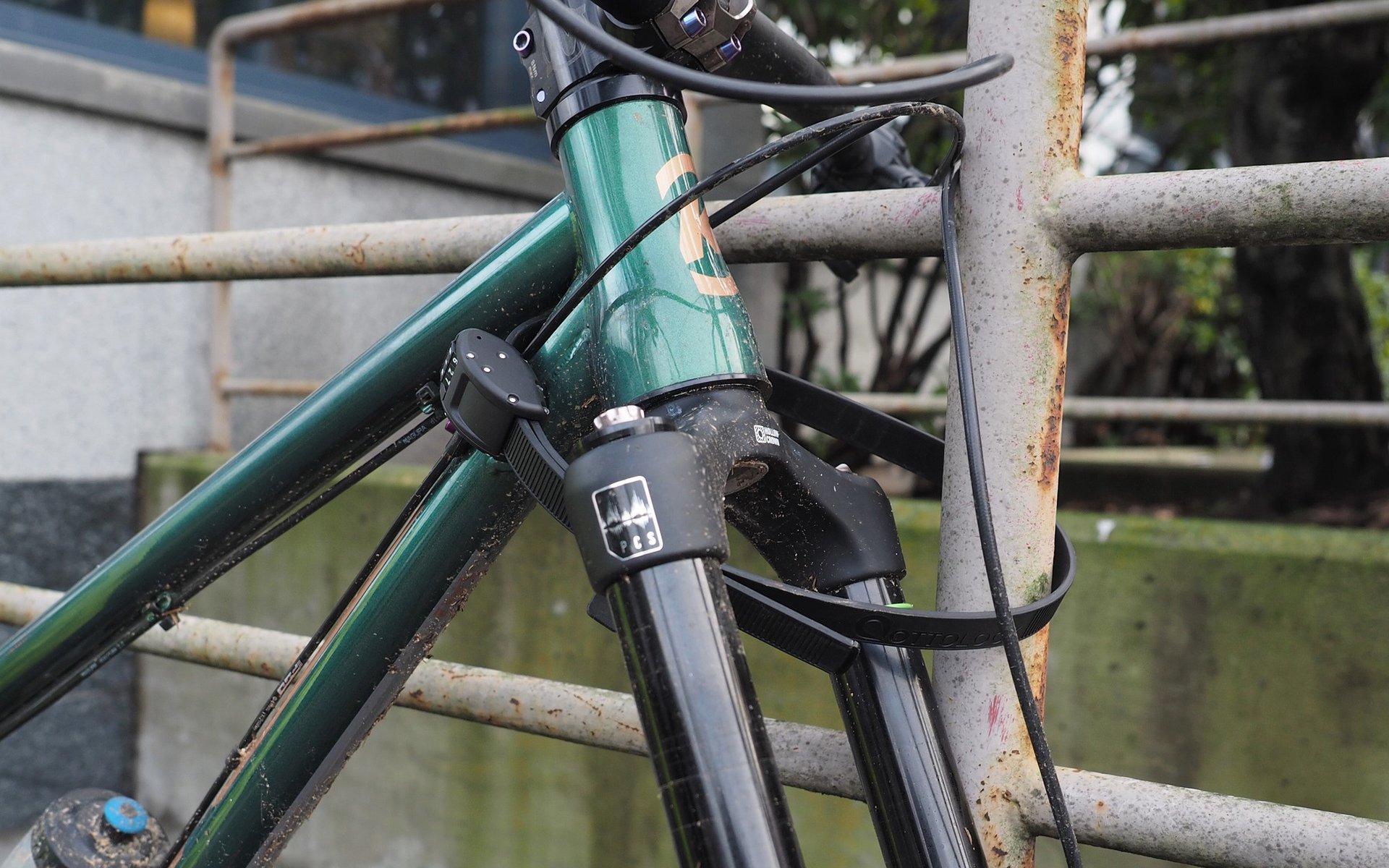 TWO-MINUTE REVIEWS
OTTOLOCK Cinch Lock
OTTOLOCK
The Cinch Lock is incredibly packable, weighs between 145 and 260-grams depending on the size, and it has a do-no-harm finish that won't blemish that like-new frame finish until Ragnarok. 

This product makes no claims to invincibility and let's be honest; there isn't a single lock that isn't just a deterrent. But the Ottolock is essentially invisible in my pack until I need it and it's vastly superior to the alternative most every mountain biker and roadie I see uses, which is nothing. 
Whether I'm sitting down to drink a coffee, running in for a couple of beverages after a ride, or securing my bike to a tree in the middle of the woods to do a bit of exploring, the lightweight combo lock at the very least cuts out opportunity theft and requires a tool to cut through it.
The strap is made up of multiple layers of braided Kevlar for stretch resistance and high-temper stainless steel bands for cut resistance. It's all coated in a rubber-like material (thermoplastic vulcanizate) which acts like vulcanized rubber in use but is easy to process and more importantly reprocess, like a plastic. 
The lock body itself is coated with ceramic paint which is chip resistant and should be gentle on frame finishes. The lock bodies and straps are universal, so it's possible to attach multiple locks together if you're stacking up bikes to grab a post group ride pint. 
'Tis the season, and I think the OTTOLOCK makes a great gift for the impossible to buy for cyclist who likes to grab a brew or a coffee on or after their ride. Prices range from 60 USD to 85 USD depending on the size, and this 30" model runs 65 USD and is available in three colours - black, green, and orange.

Cinch Locks can be purchased directly from OTTOLOCK and here in Canada, they're available from any local bike shop thanks to distribution by Orange Sport Supply.

For more information, OTTOLOCK has a great deal of information on their website or please post a comment.