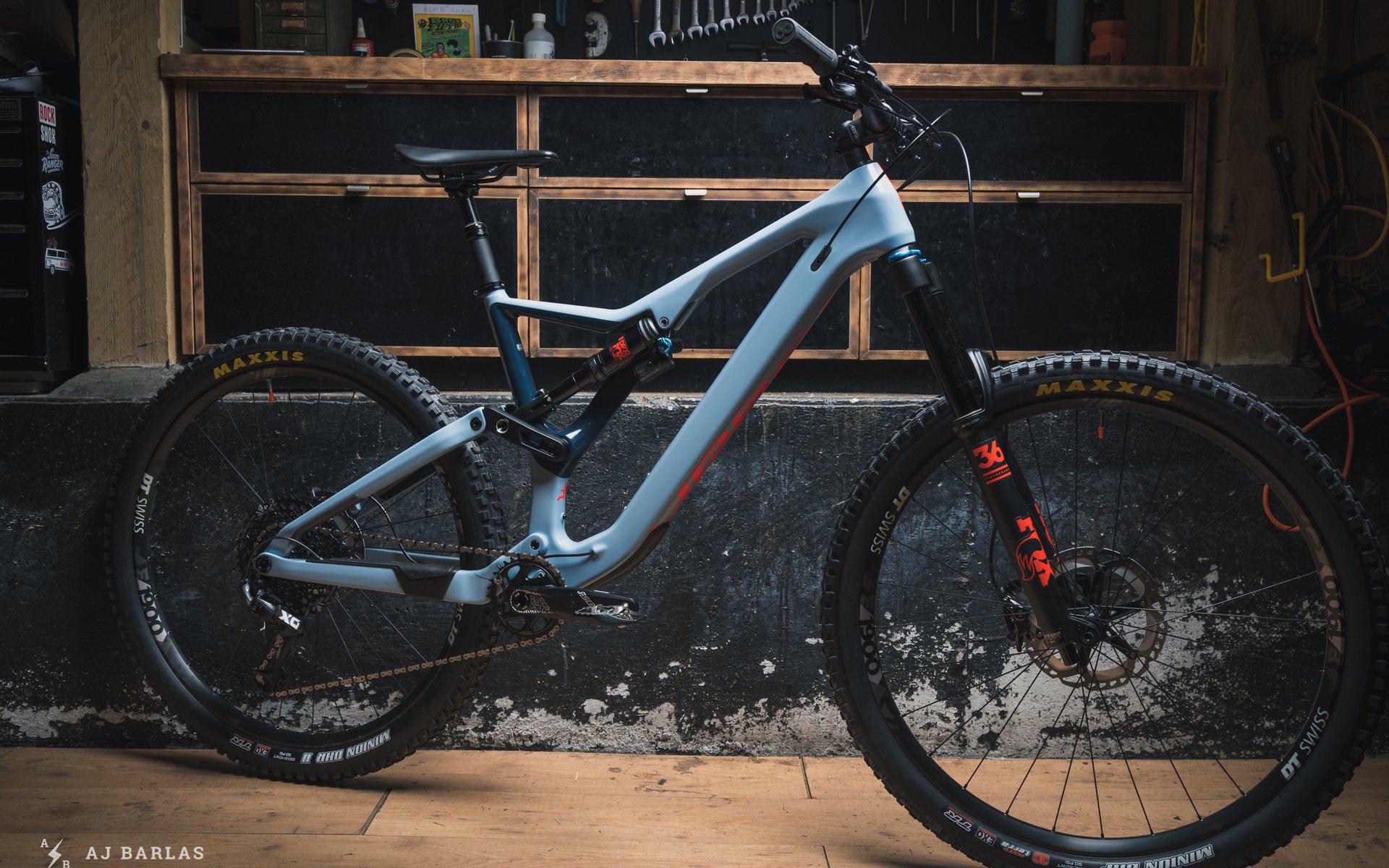 FIRST IMPRESSIONS REVIEW
Orbea Rallon M10 - First Impressions
I know that Orbea sells a lot of bikes over there in Europe. That they have a full product line and expensive road race teams and all kinds of stuff, but they're still a bit of a foreign experience, for me (and many of you, I would imagine). And I love that! I really, really enjoy middle-of-the-road European unusualness that gets you a unique experience without so much of a unique price tag. It's like driving a Renault or installing a Grundig stereo in your car (15 years ago). There's a lot to be said for unusual things that are commonplace somewhere else in this world.
I mean 5999 CAD (4499 USD) certainly isn't what one would describe as a "common" pricetag. But if you wanted to turn a similar number of heads on something that was a bit more North American, you'd probably have to spend a lot more money than that.
Edit - So, I kind of messed up here. There was some miscommunication, and this is actually the M10 spec. And that bike costs CAD$7,399 or US$4,999. I'm going to leave this opening paragraph as is, but change the rest of the article to reflect that. Oopsy! - Dave
Changes
Poking around on the Internet there are many recent reviews of the Rallon. I was a bit puzzled as to why we were testing a bike that was a few years old. However, dig a little bit further and you will find that late last year Orbea released an updated upper link and shock yoke for the Rallon, and this here 2020 model incorporates that change.
What that gets you, compared to the 2019 model, is an extra 10mm of travel (bumping the total to 160mm), an overall increased leverage ratio, and a bunch more progression in your leverage curve (going from 8% on the older version to 20% progression, is what Orbea states). This lines the bike up more closely with the preferences of their EWS racing team, and opens up the possibility of a coil shock.
And the coolest thing about this change is that if you find yourself stuck with a totally obsolete and unrideable 2019 model (jokes, people), Orbea will sell you the linkage (for 249 Euros) that will give your rusty steed all of the benefits listed above.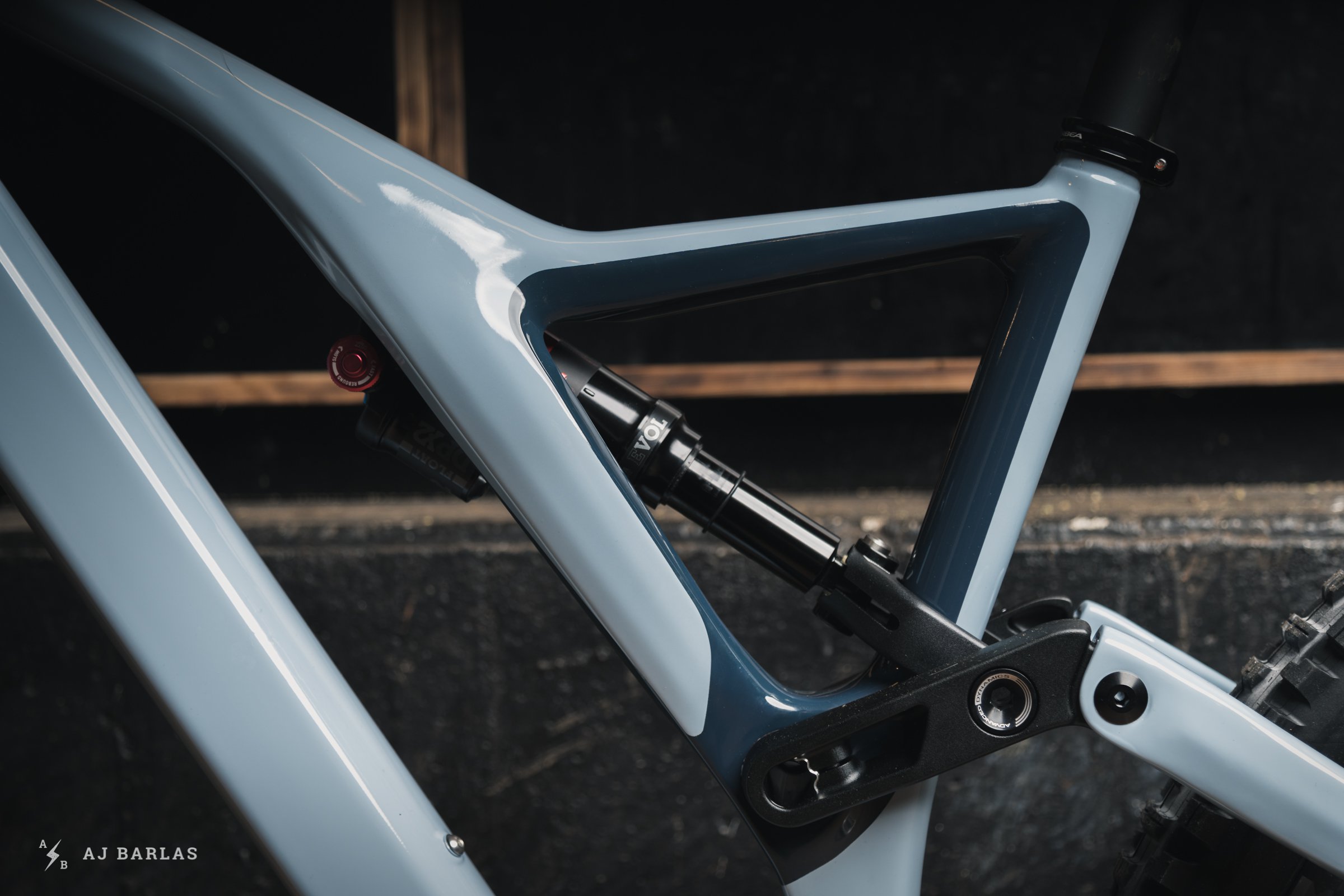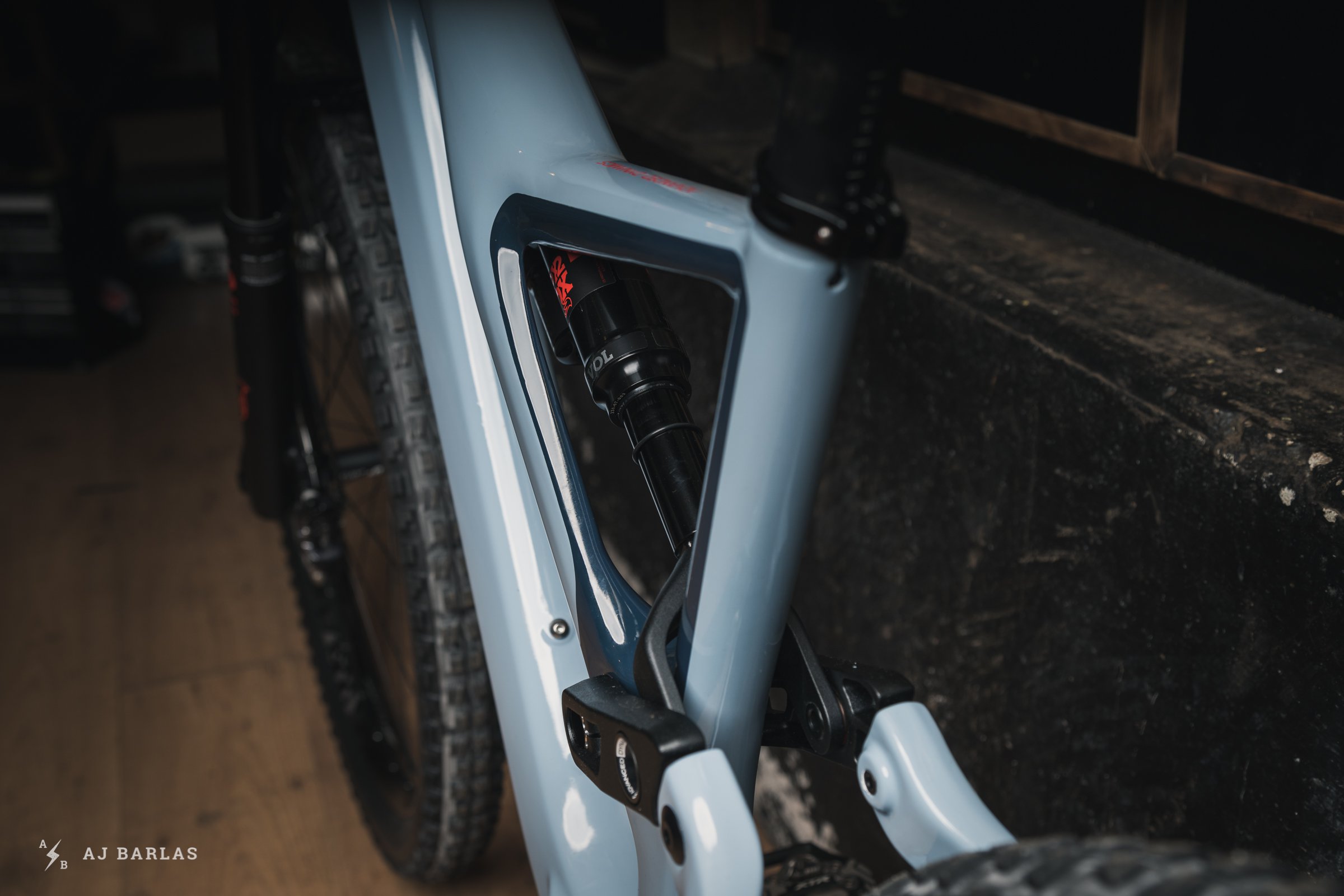 The Love Child of ABP/Split Pivot and FSR
I'm sure Orbea is going to be stoked that I'm saying this, but to best understand their suspension, think of it as an unholy cross between ABP/Split Pivot and FSR. Actually, it doesn't have much to do with FSR, it just shares the shock linkage layout that we've become familiar with over several generations of Stumpjumper, so it feels necessary to use that as a reference point.
I'm always a teensy bit puzzled by bikes that pivot around the rear axle (ABP, Split Pivot and now, Orbea). It seems like a tremendous amount of effort to fix your IC and create a simple axle path. One has to look back to the days of (I hate this term, but here we are) faux bars to understand why they do it. One of the major problems with all of the people unwilling (or unable) to pay for the FSR patent was that they were forced to mount their brakes to the chainstay of their bicycles. The issue here is that your chainstay tends to rotate a hell of a lot more than your seatstay as your suspension compresses. When you mount a brake to your chainstay, all of that rotation tends to do funny things when you apply your brakes while using your suspension (aka riding your bicycle). By moving your brake to the seatstay, your brake caliper holds a fairly steady geometry relative to your brake rotor throughout travel, which means that braking is going to do fewer funny things to your suspension. "Neutral braking" would be the catch-all term.
Back to the FSR comparison, it's hard to look at this bike and not think "Stumpjumper," but the resemblance doesn't go much below the surface. It shares a similar upper link position, as well as a shock driven by a yoke, but that's about it. Orbea uses a link that is much longer than what Specialized typically uses (and longer now still, with the 2020 link update). They're able to use that long link to create a consistent, steadily progressive leverage curve, which is a bit harder to do with a shorter link.
Orbea also places their main pivot a little bit higher than what you typically see from Trek or Specialized. If you look at a Stumpjumper or Slash, the main pivot tends to be hidden behind the chainring. The pivot on the Rallon is decidedly higher than the top of the chainring. All other things being equal, this higher pivot placement is going to give you more anti-squat.
Put this all together on the Orbea, and you get a lot of predictability. The fixed pivot point positioned just above the chainring is going to give some decent levels of anti-squat that gradually falls off as you move through travel. The seatstay rotating around the rear axle is going to give you predictable braking performance. And that long upper link is tuned to give a consistently progressive leverage curve.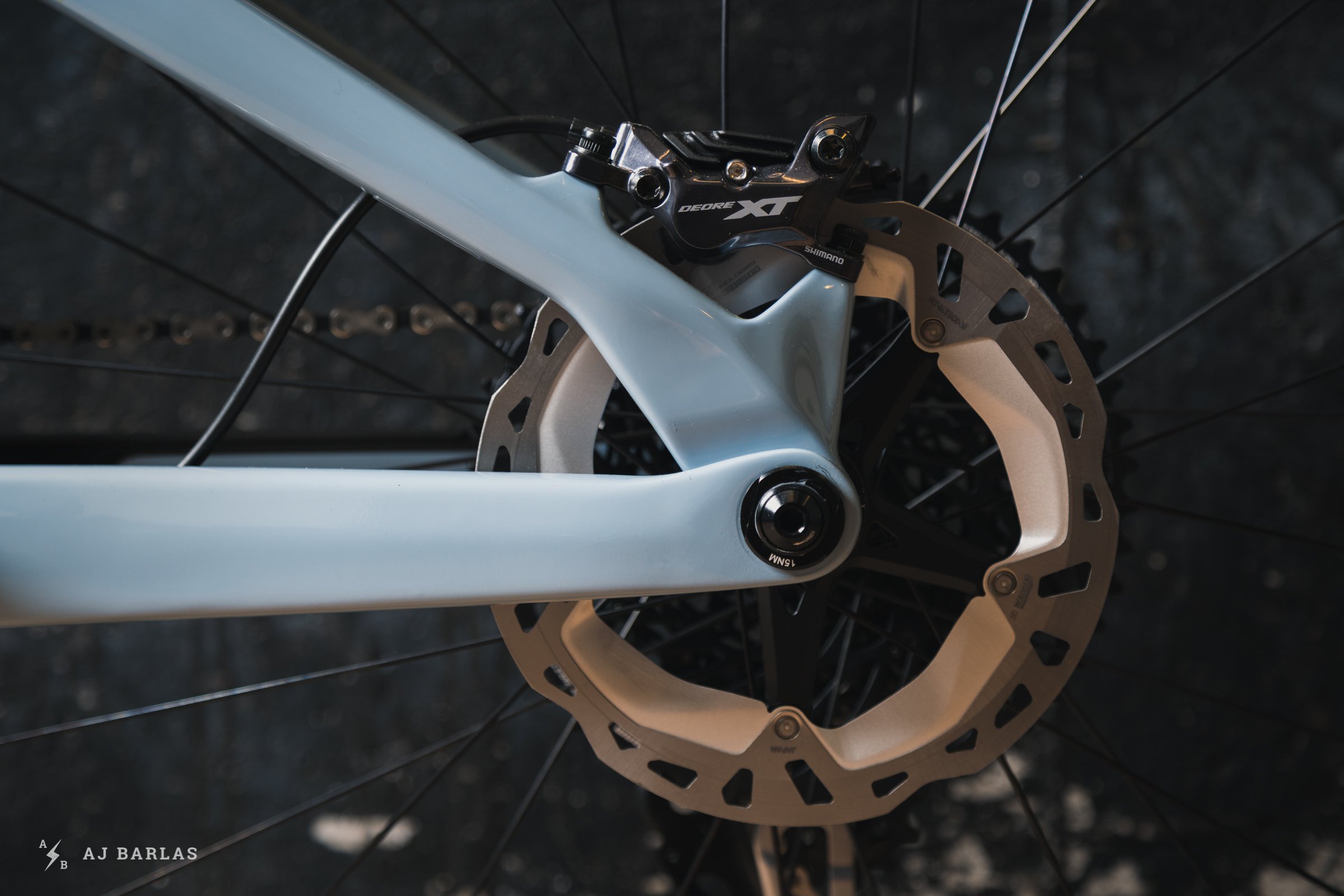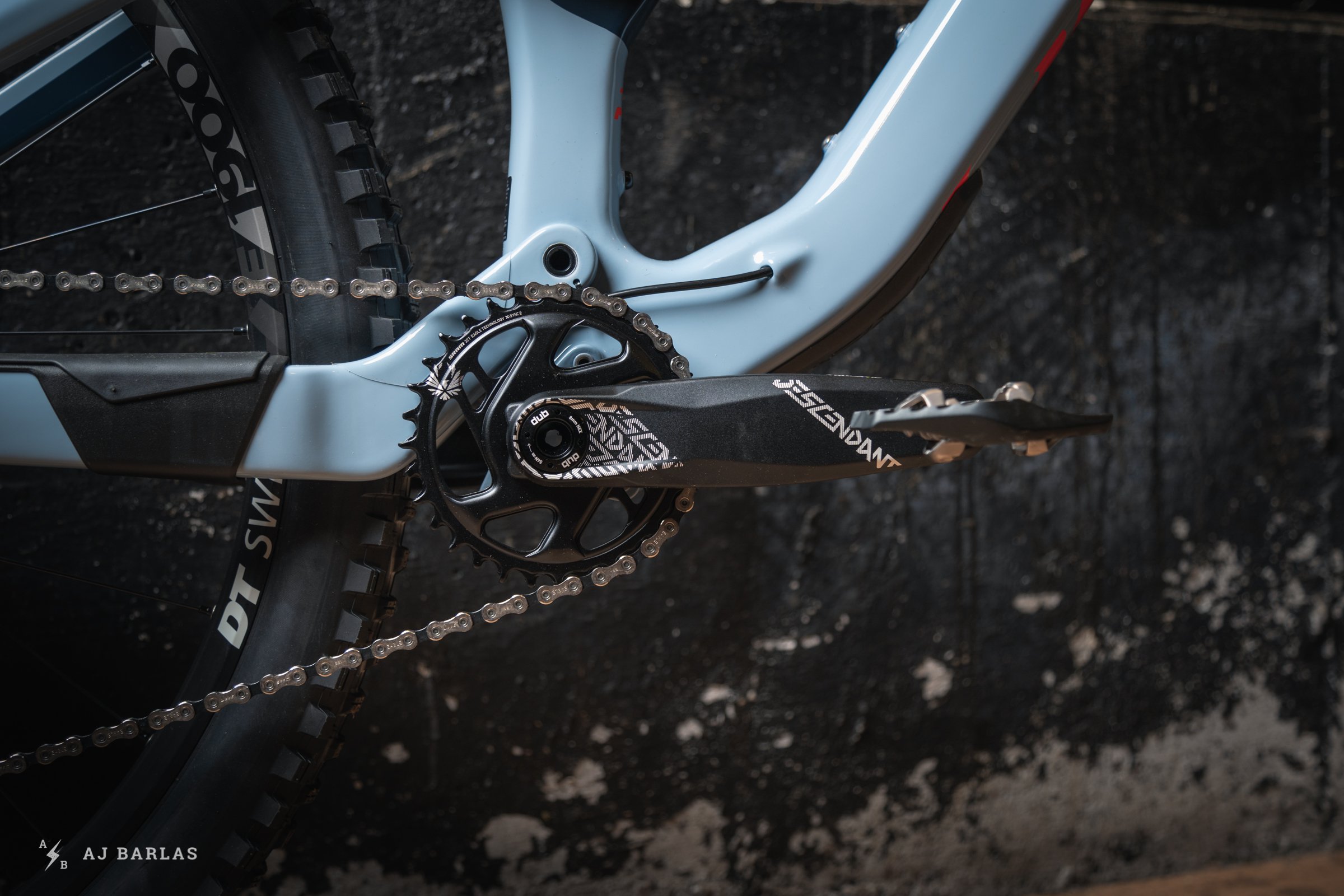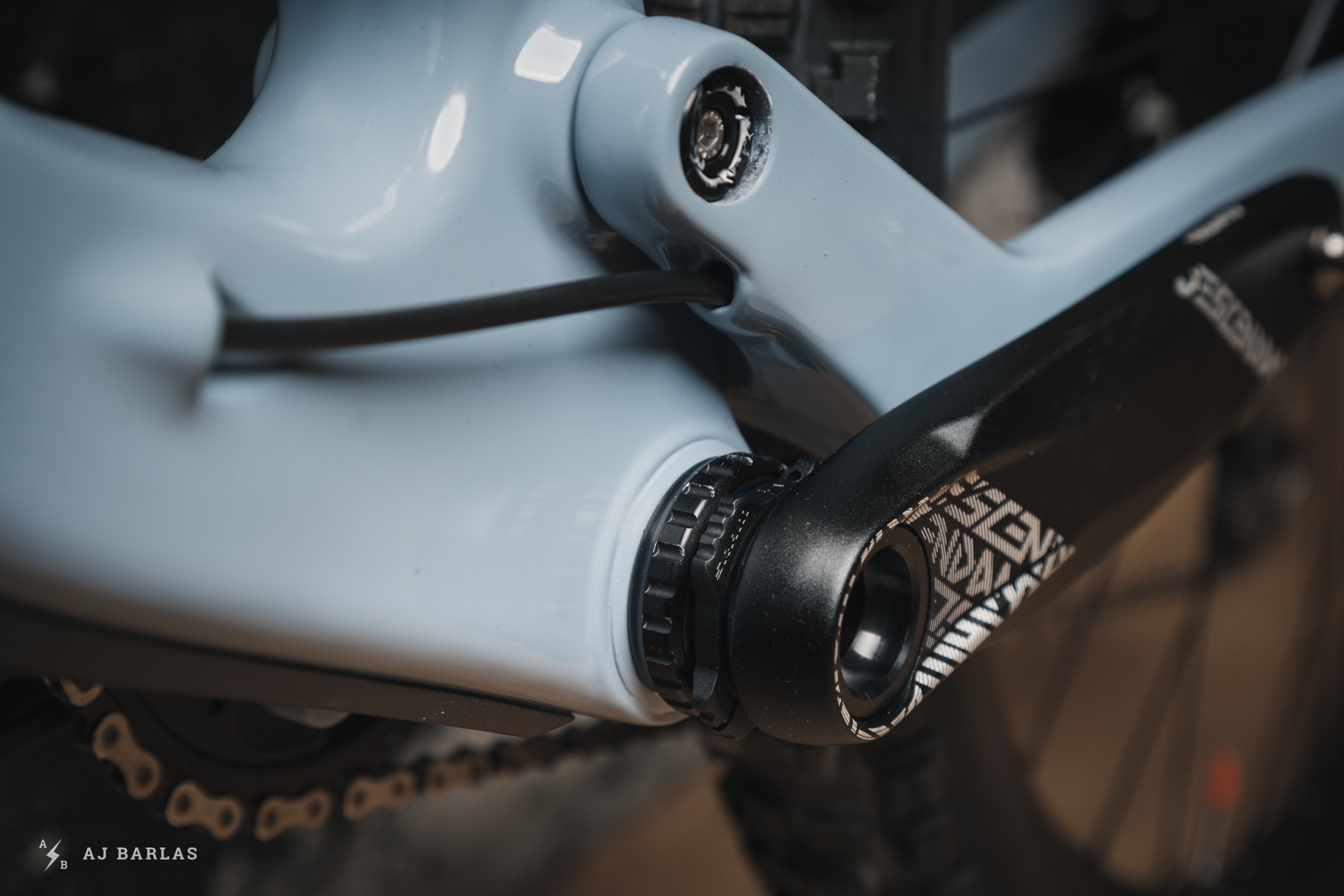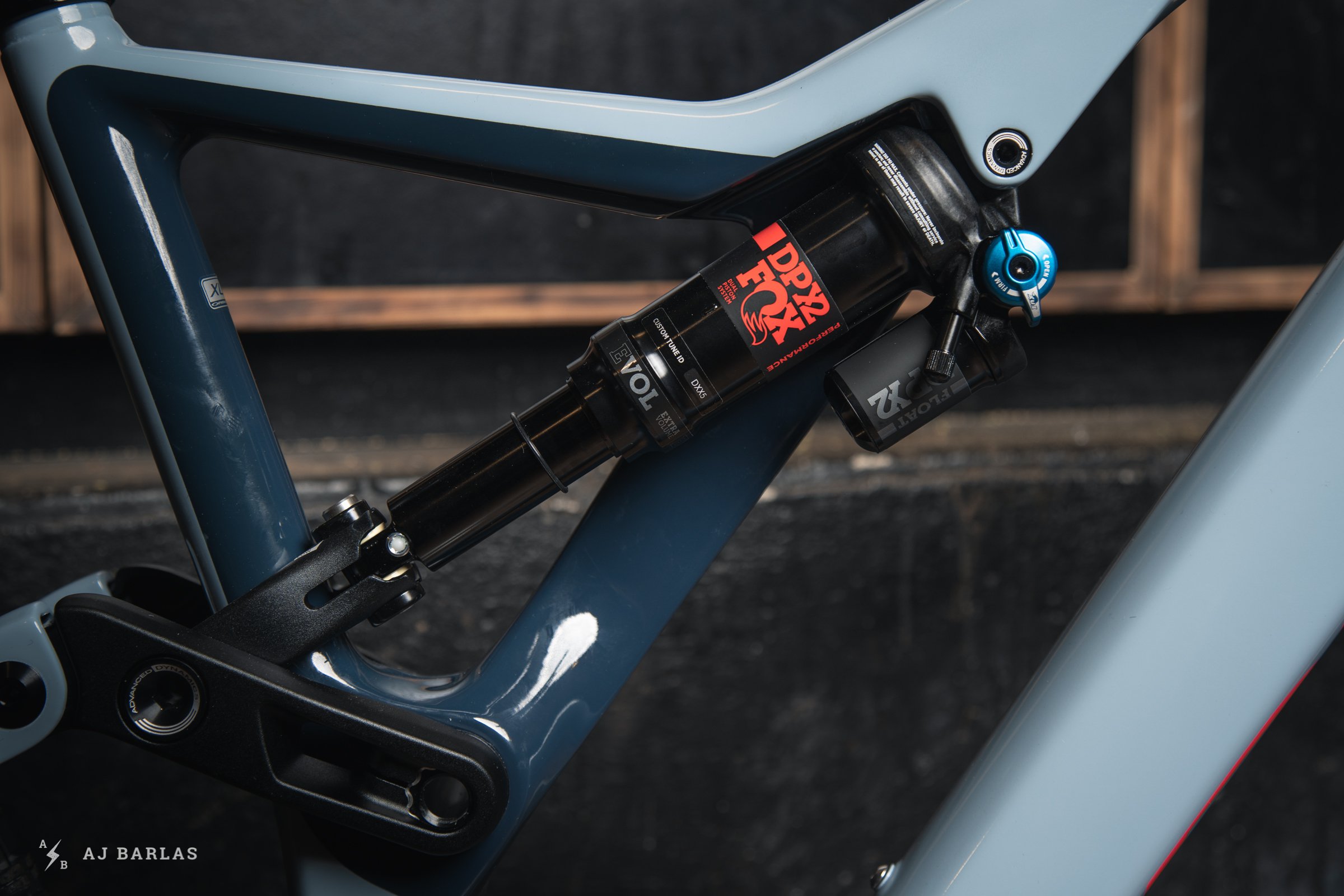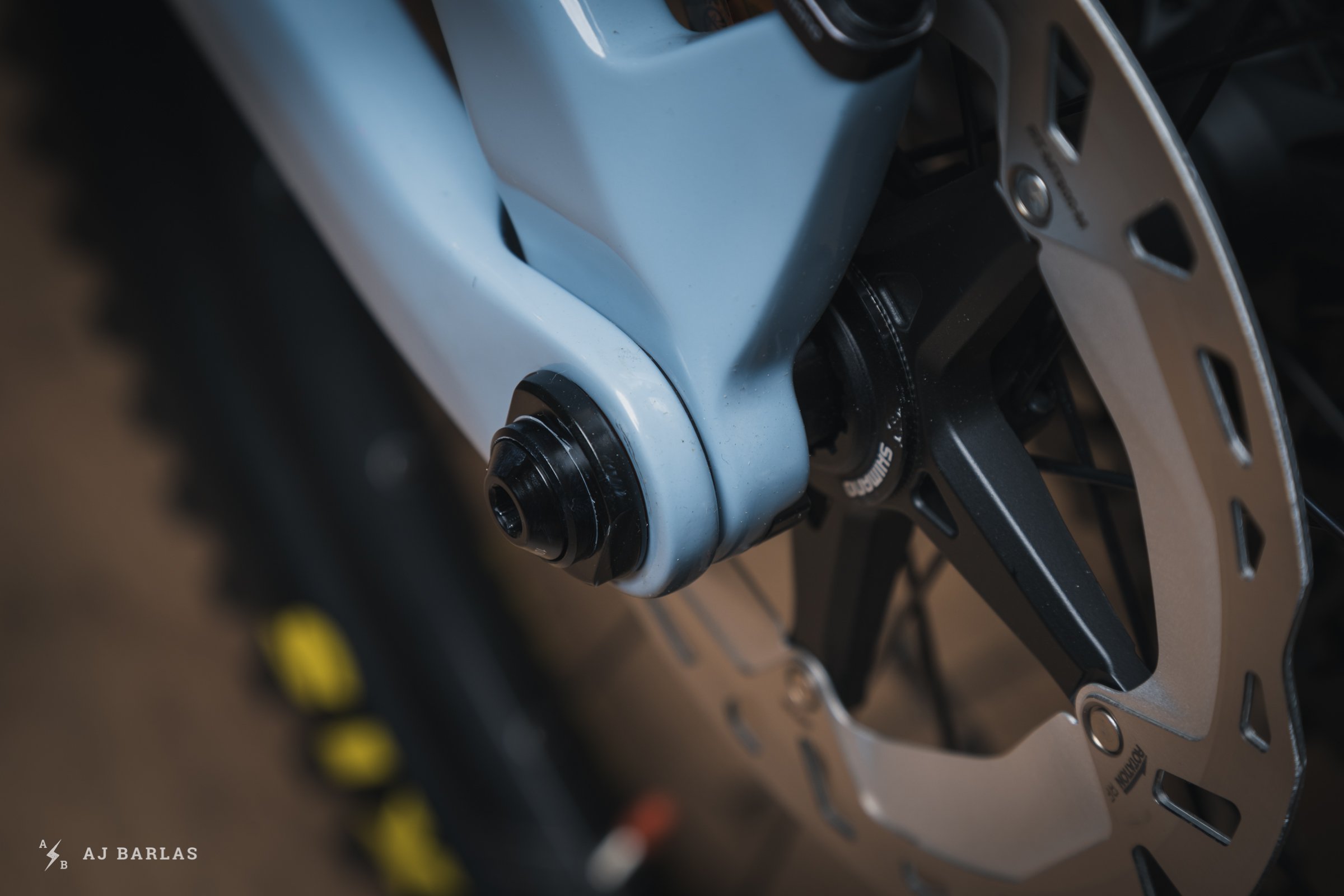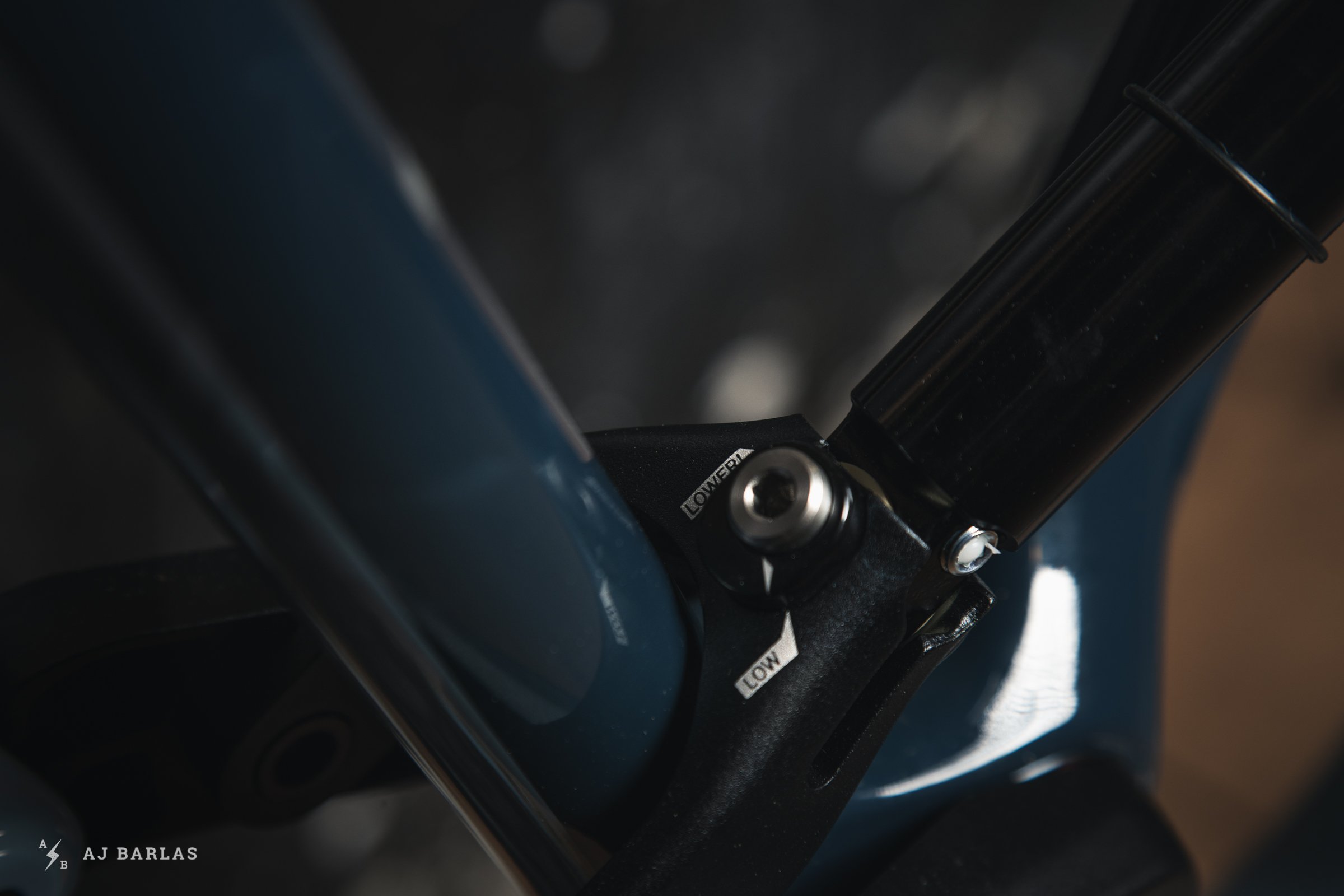 Parts
On to the parts. The Rallon comes in 4 different trim levels, and the M10 is the second lowest available. CAD$7,399 is most definitely nothing to sneeze at, and for that money, you don't want to have to swap many parts out.
Starting with the suspension, things are all good. There's a Grip dampered Fox 36 up front with 170mm of travel. No problems there. The back has a Fox DPX2, which is about what one would expect.
Brakes are the latest Shimano XT's with all of the fancy rotors and finned pads. Wheels are alloy DT Swiss E1900's, and tires are Maxxis Minions (DHF/DHR II in 2.5/2.4 and EXO casings).
Grips and dropper post are from OC, which as far as I can tell stands for "Orbea Components." Hopefully their performance is more inspiring than their name? Stem and handlebar are Race Face Aeffect.
The dropper is dropped using the infamous Shimano dropper lever, which I'm a bit skeptical of so far. I had to rotate the brake levers a lot more than I'm used to, just to be able to get the lever in a place that didn't suck. Honestly, I'm not a big fan of all this integration taking place on the handlebar. Who can't spare 3/4" for a dedicated dropper lever clamp?
After that, it's a mishmash of SRAM parts. The cranks are Descendants. The derailleur is Eagle X01. The cassette, chain and shifter are all GX. For sure, this isn't the fanciest mix of parts I've ever seen on a bicycle at this price, but it's not entirely unexpected either.
One of the nice things about Orbea is that they'll let you customize a number of the parts on your bike. You can up your suspension to Factory Level Fox stuff. You can upgrade your brakes to Code's. You can throw on a pricier set of DT Swiss wheels. You can add a OneUp chainguide, or swap out your dropper and saddle. There's also three stock paint options to choose from, as well as a nearly unlimited set of combinations available from MyO (Which I would imagine is short for "My Orbea", and firmly cements the Orbea naming convention).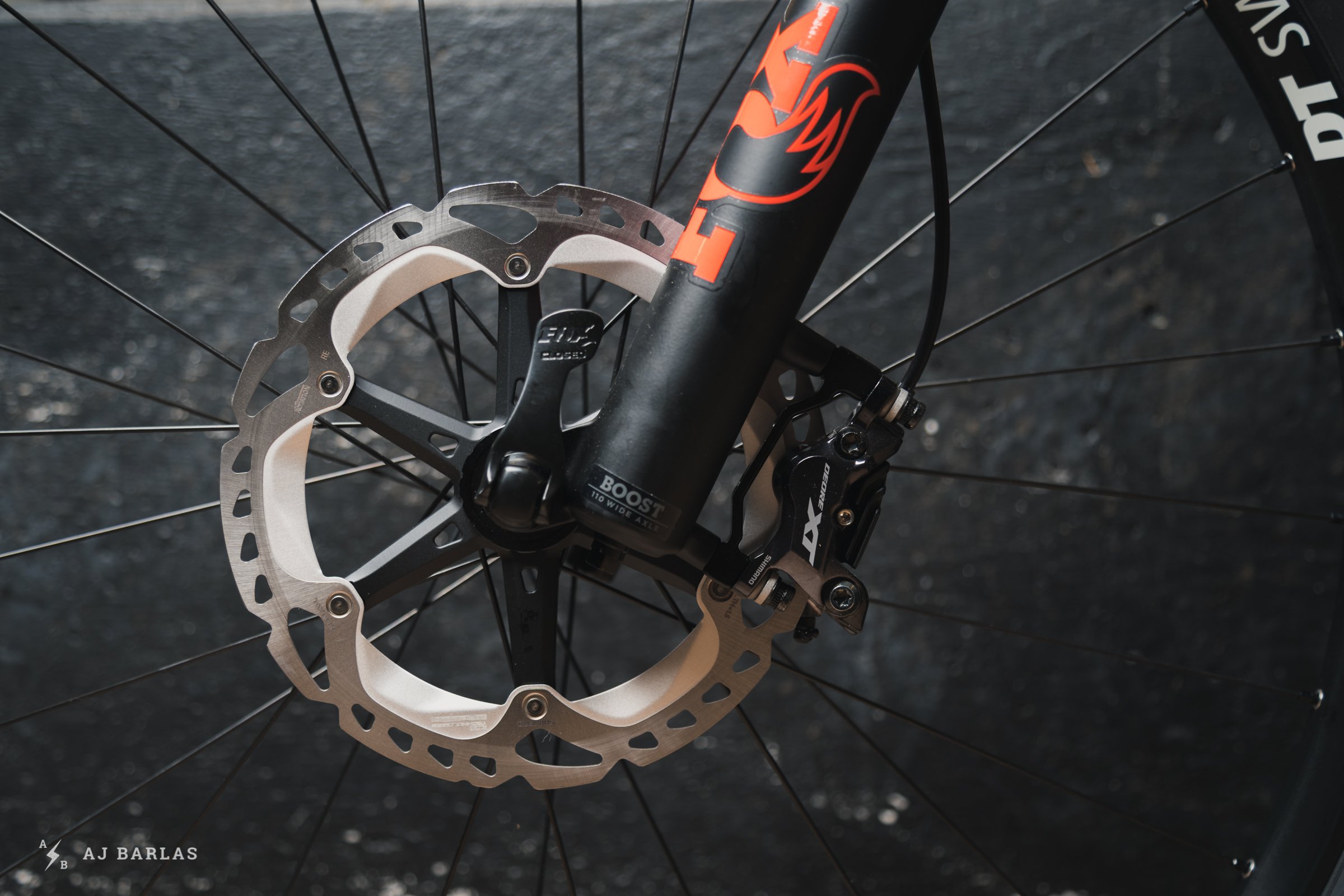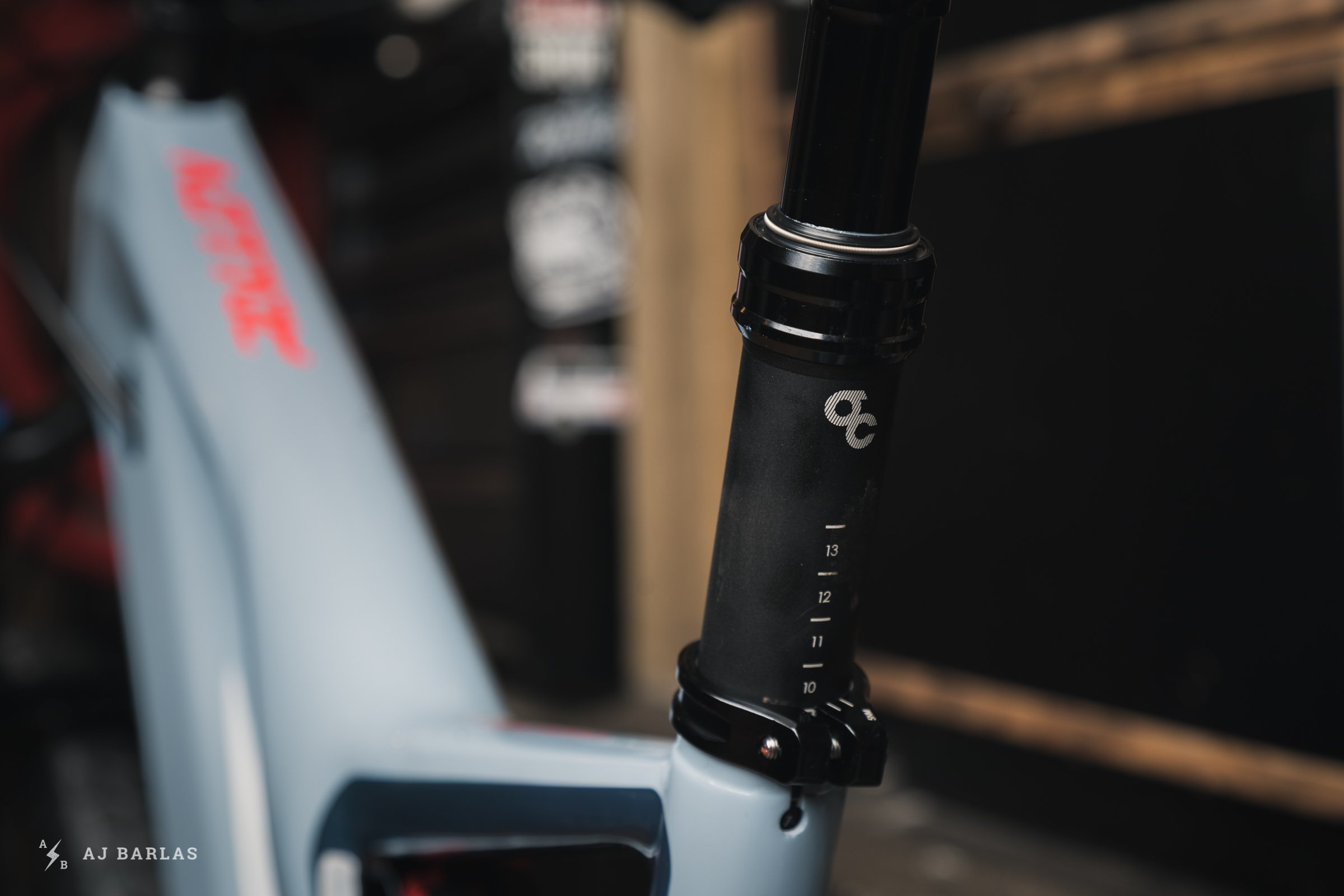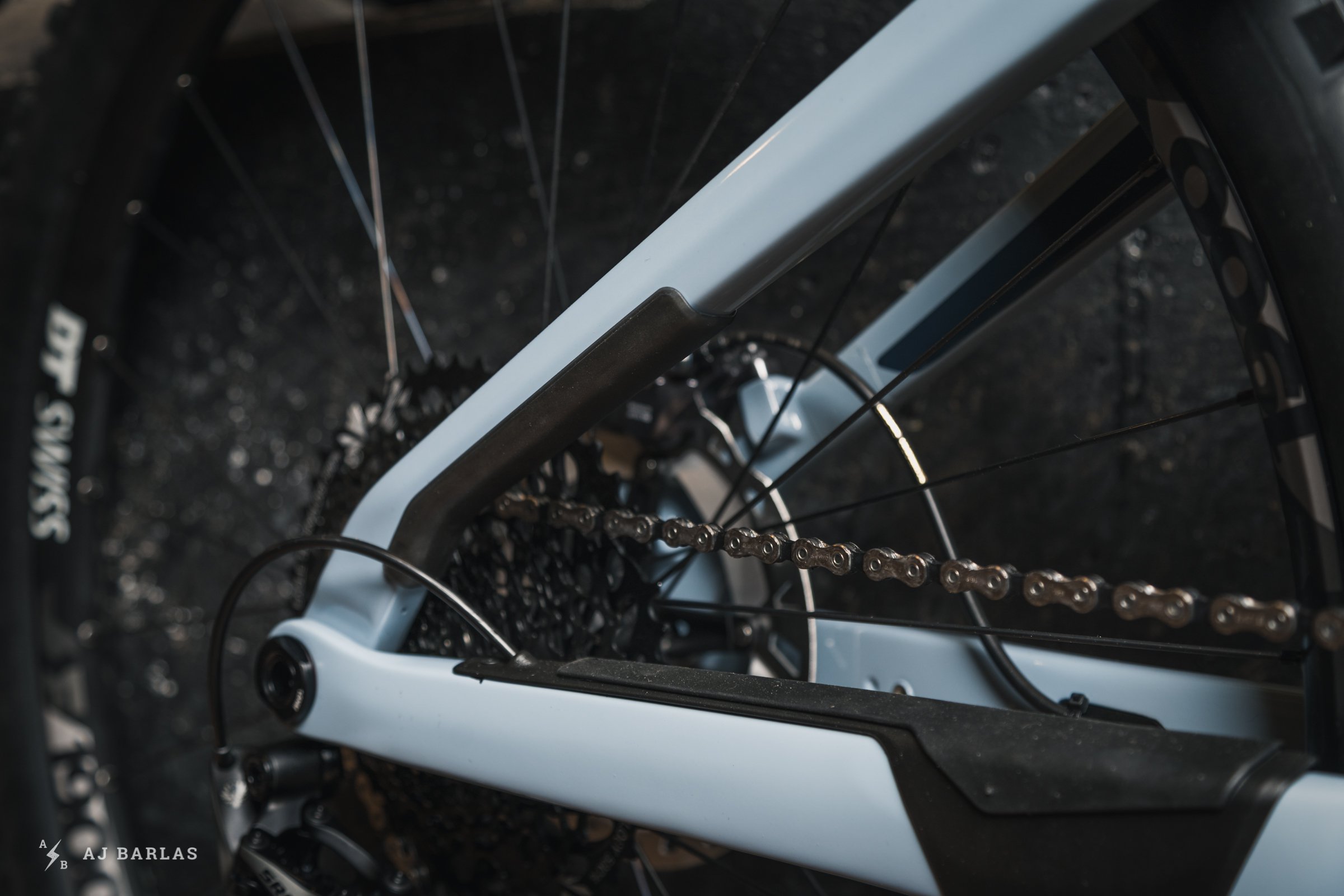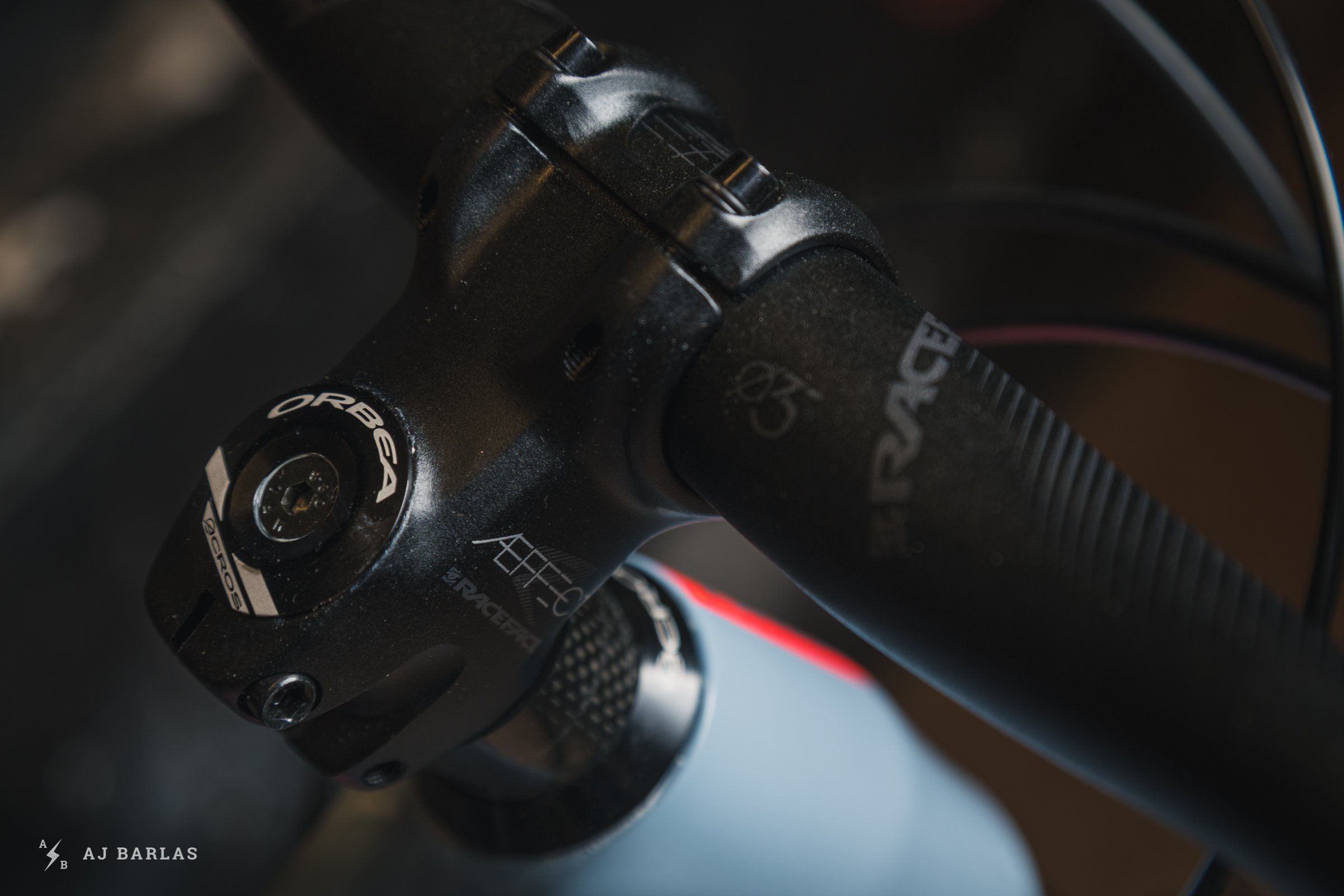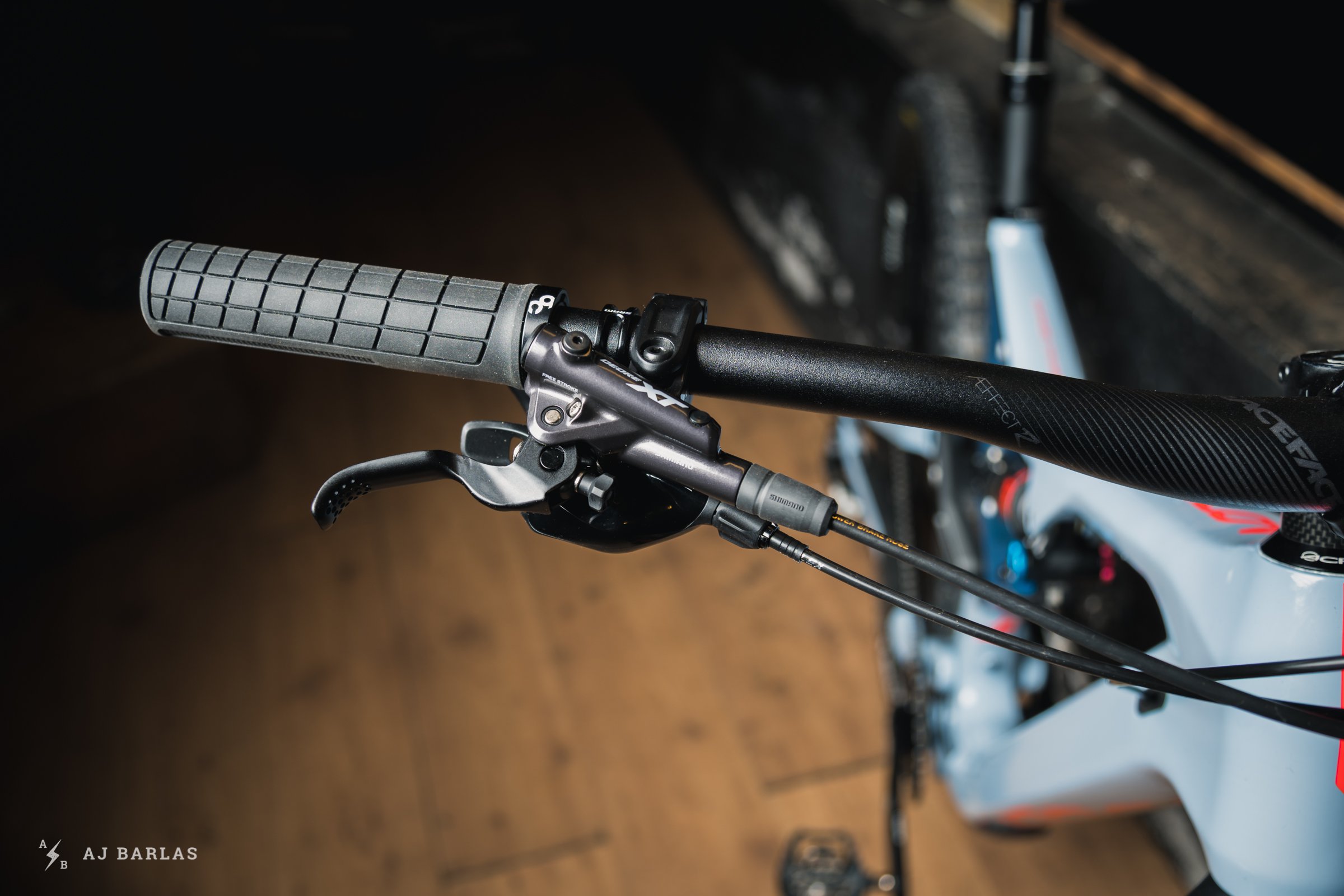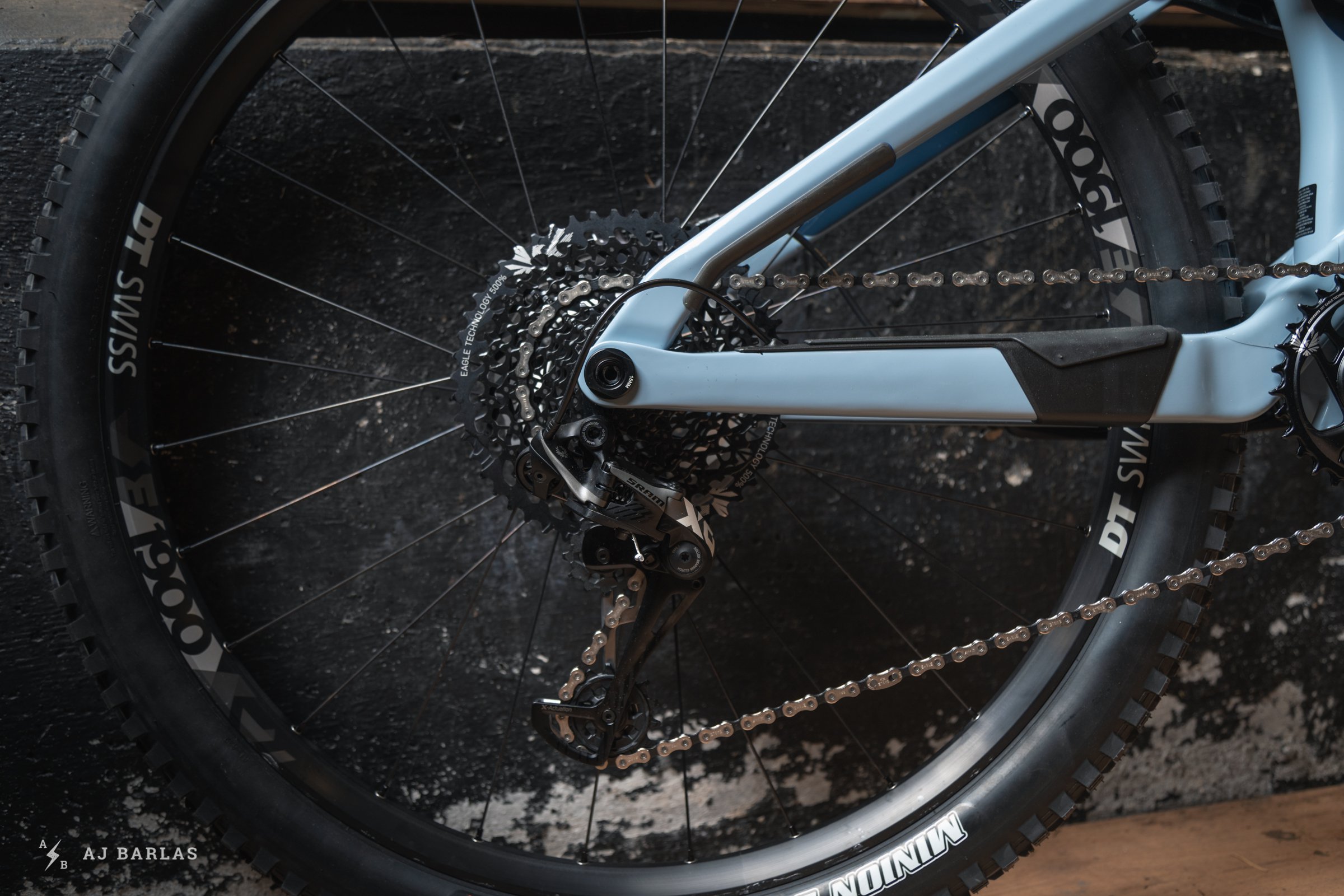 The frame
Let's talk about that frame. I think it's a really nice frame. There are lots of little details, and I like how all of the gaps are pretty tight. The splined shaft on the rocker is an interesting touch as well. As is the single sided brace around the shock mount. All that, and you even get a nice little bag that bolts to the frame to carry your stuff along, although mine went missing somewhere between photos and delivery to my house. (He'll get it - Ed.)
The frame comes with a flip chip that will get you either 65 or 64.5 degrees in the head angle. The (effective) seat angle hovers around 76 or 75 degrees, depending on that same flip chip. The XL that I am riding has a not-super-long 485mm reach, and the chainstays are 435mm for all sizes. Much like the suspension, everything is fairly predictable.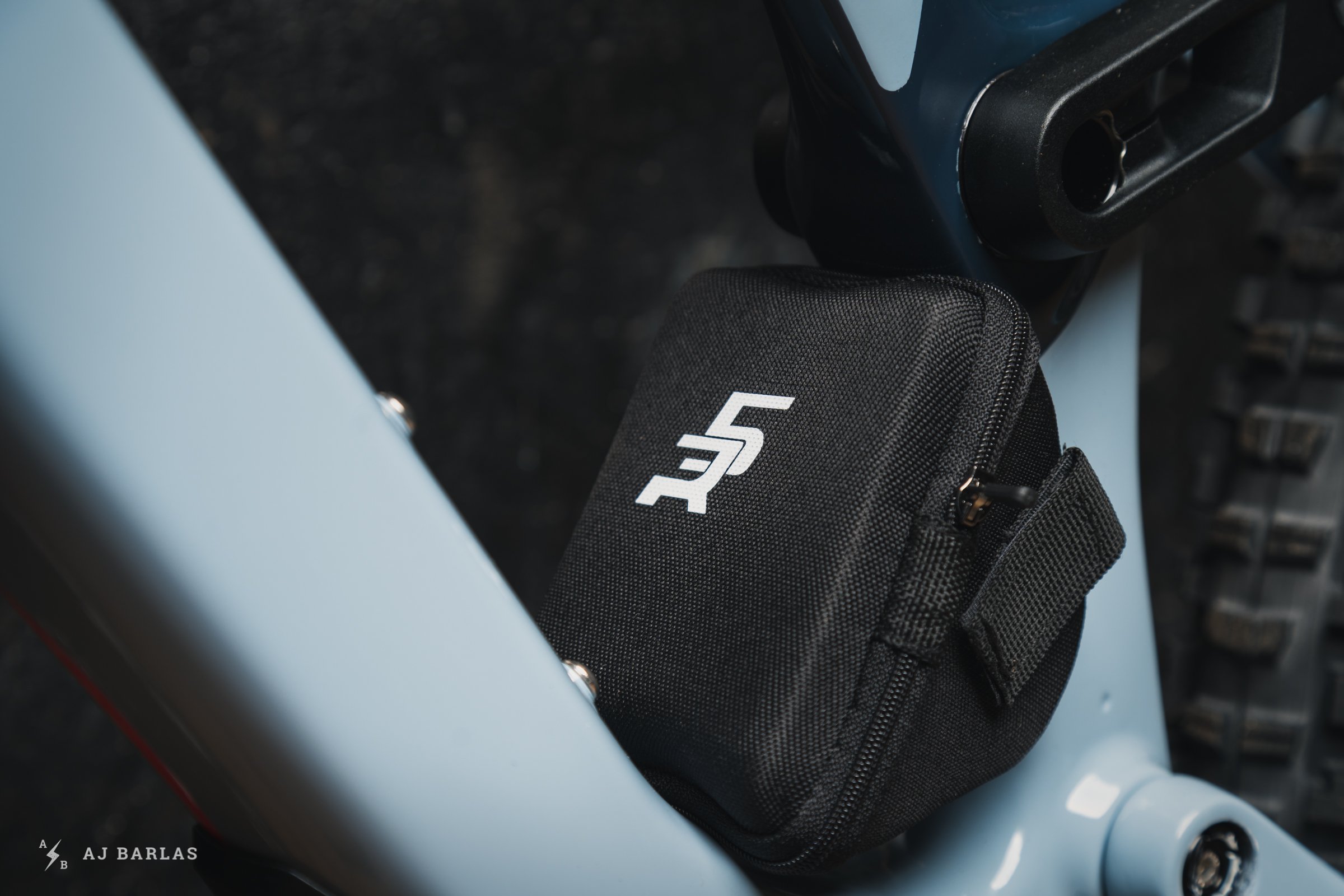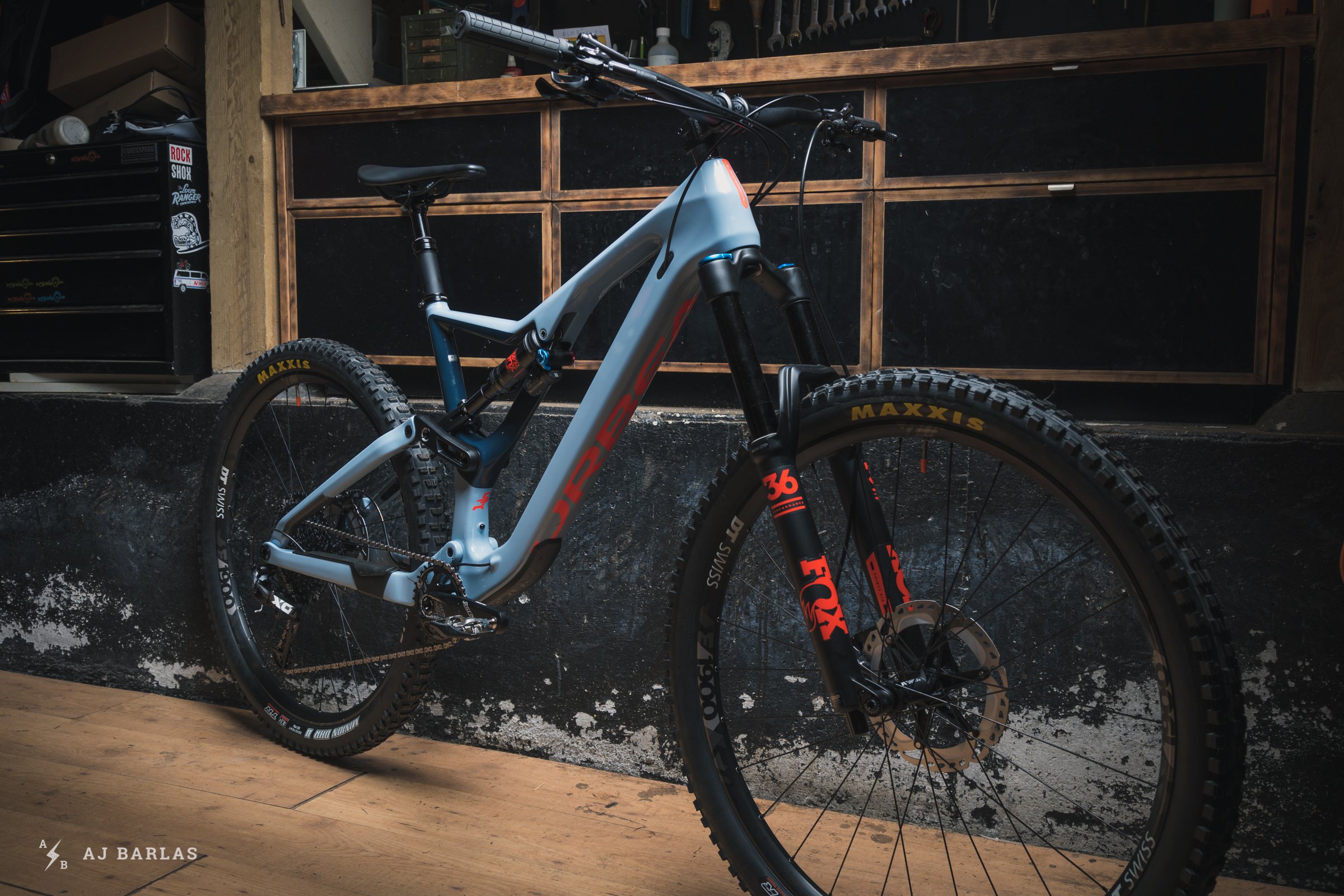 Preliminary Riding
I don't have a tonne of time yet on this bike, but I feel pretty good about what I've experienced so far. I would sum up my initial experience as "comfortable." There's nothing about this bike that requires you to re-learn any of the things you typically do. You just hop on and pedal around on all of the things you want to pedal around on, and the bike happily takes you to those places.
So, that's the Orbea. We'll see how we get along together, but things have been pretty okay so far.