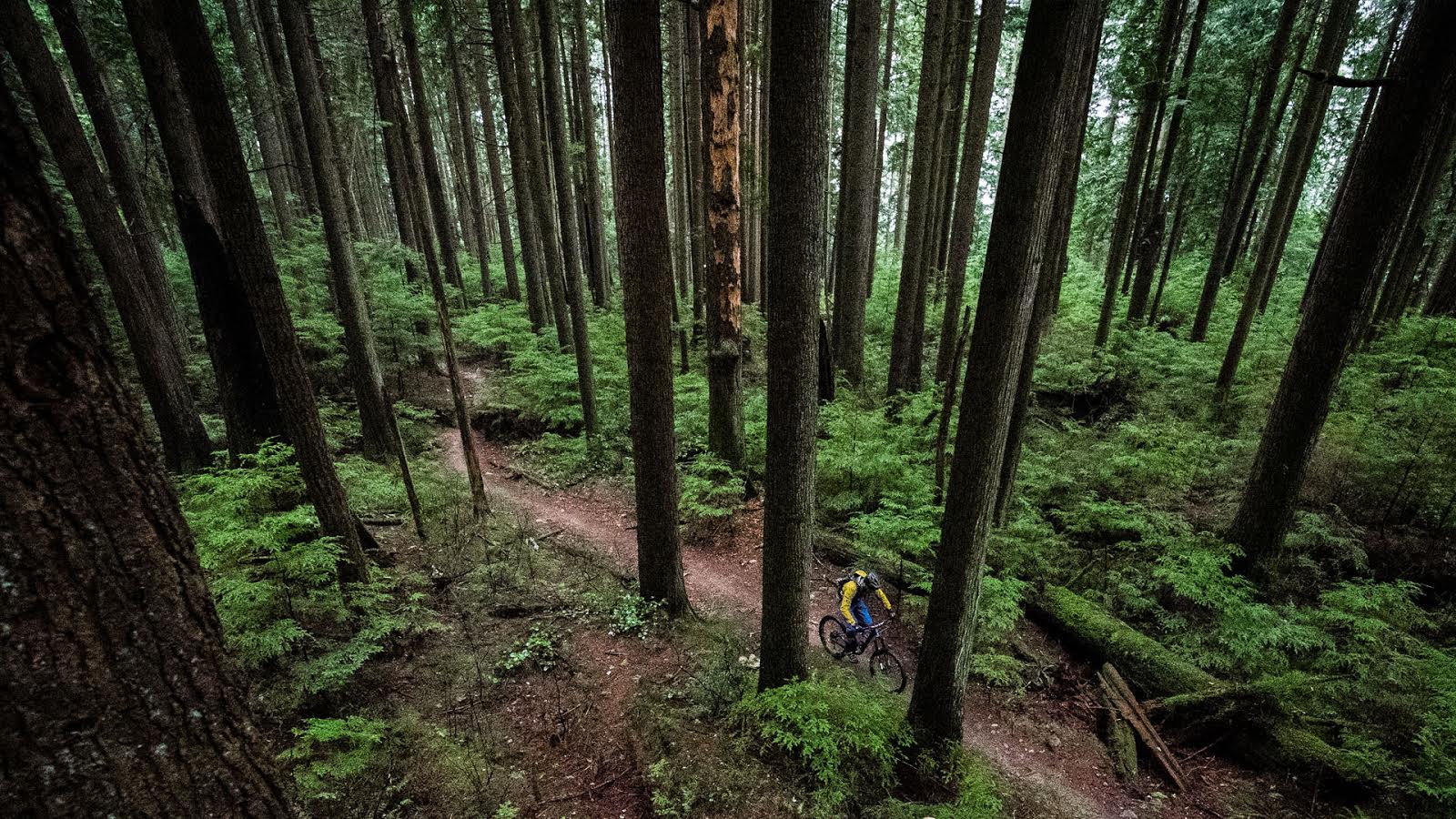 Open Letter to Steve Romaniuk
A little background for those of you just tuning in. Both Brandon Turman of Vital MTB and Lacy Kemp wrote pieces this week asking questions about Rampage. They asked about rider safety, compensation, insurance and the potential for serious injury. And in particular the disparity between the risk and the reward. Steve Romaniuk, the retired pro rider, took issue with Lacy and Brandon speaking out in any way, and I have posted his words below. And below that you'll find my response.
---
Hey Romo,
You said some things on social media that I wanted to address. You said some wise things and some that I felt were… less so. You can probably guess which ones I am writing you about.
Brandon Turman cast the first stone, and Lacy Kemp unleashed her thoughts shortly after. They put words to what many of us have been thinking about Rampage for a long time; riders, media and spectators. Not everyone shares their views but many top riders hailed both Brandon and Lacy for voicing their thoughts. You probably know a few of these dudes; Cam Zink, Geoff Gulevich, Ryan Meyer, Jeff Herbertson, Mark Matthews, The Coastal Crew to name a few. They appreciated the words and sent props to Brandon and Lacy for expressing them.
You however, a notable former Rampager, took issue with their pieces, despite not addressing them by name. You went after "all this redbull rampage negativity." While you weren't on hand for this year's event to my knowledge, I realize you know a little about Rampage. You were once a Rampage regular. You were 5th in 2003, on the podium in 2004. You could have gone higher in 2010 if you hadn't come up a little short in qualis on your creative step down transfer, which was later used by Gee Atherton who added a kicker, riding the line to second place. Your voice is an authoritative one to be sure. Your words are passionate and strong. In your Facebook post you refer to a "9-5 bitch that comes home to a gf that runs your show." Clearly you long for the days when you put your life on the line, inspiring and amazing many of us in the process.
I have no issue with your passion nor your longing. And by all means challenge those who are speaking the loudest – particularly when you are informed about the subject. But you also suggest that people like Brandon and Lacy should keep their opinions to themselves – that they aren't qualified to speak out and should therefore keep silent – and I have a problem with that.
If something is worth doing, indeed if it's so worthwhile that young men will put their lives on the line for it, then it's sure as hell worth questioning. Otherwise we'll just be following along blindly. The riders themselves have questions and issues, but for them – who want to be invited back – speaking up isn't always possible. Particularly if they wear Red Bull headwear all day every day.
You also said, "But don't judge us crazies when your a web writer. Your not qualified." To start off with you can just call us writers. Our words don't have less value because they won't be recycled after they are read. Then you went further to say "The people writing these articles aren't even the riders riding. So why are you speaking?" If we take your statement further, would you also say that private citizens shouldn't comment on politics – since we aren't politicians? That makes just as much sense. The idea that only those competing should be able to comment is, frankly, ridiculous. The judges aren't riding either, and they have the final say, for better or worse.
The athletes and sponsors should be thankful that there are writers (web and otherwise) who care enough about the sport to write about it, and that there are fans keen to read these thoughts. Intelligent and thought provoking commentary exists in every established sport – and this commentary is a sign that mountain biking is continuing to mature.
The truth is that Brandon and Lacy (both riders) put their reputations on the line because they felt strongly about Rampage. And they did it for their friends as well – people they care about. Obviously you are free to disagree, and you did so eloquently and passionately, but don't belittle the risk they have taken by speaking out.  It would have been far easier for both of them to say nothing.
Lacy was at the event this year – on the hill with the athletes while they were digging – documenting their sacrifices before the event. And Brandon was there the year before, shovel in hand. These two know what they are talking about, although from a different perspective than you or others who have competed at Rampage.
Clearly people have opinions about this and it's worthy of discussion. All of us would be singing a different tune if someone had died at Rampage this year, and it's only luck that kept that from happening. Hopefully our luck will continue, but if steps can be taken to make that less likely, without compromising the event, wouldn't that be better?
If you'd prefer the mountain bike media to be obedient, to follow the purse strings and to never rock the boat, that's your prerogative. I'm a fan of the shit disturbers. Those willing to speak their minds when they care about something, potential consequences bedamned. In fact I'd say writers like Brandon and Lacy have more in common with you than you think. You weren't one to blindly follow, to play by the rules or to shy away from something that scared you. And they aren't either.
Sometimes the risk takers, the legends and the crazies, ply their trade with their thoughts and words. And their efforts are no less valuable, worth no less respect.
Long live Rampage, and long live those willing to rock the boat for what they believe in.
Still hoping for your comeback,
Cam McRae
---
Are you a shit disturber?