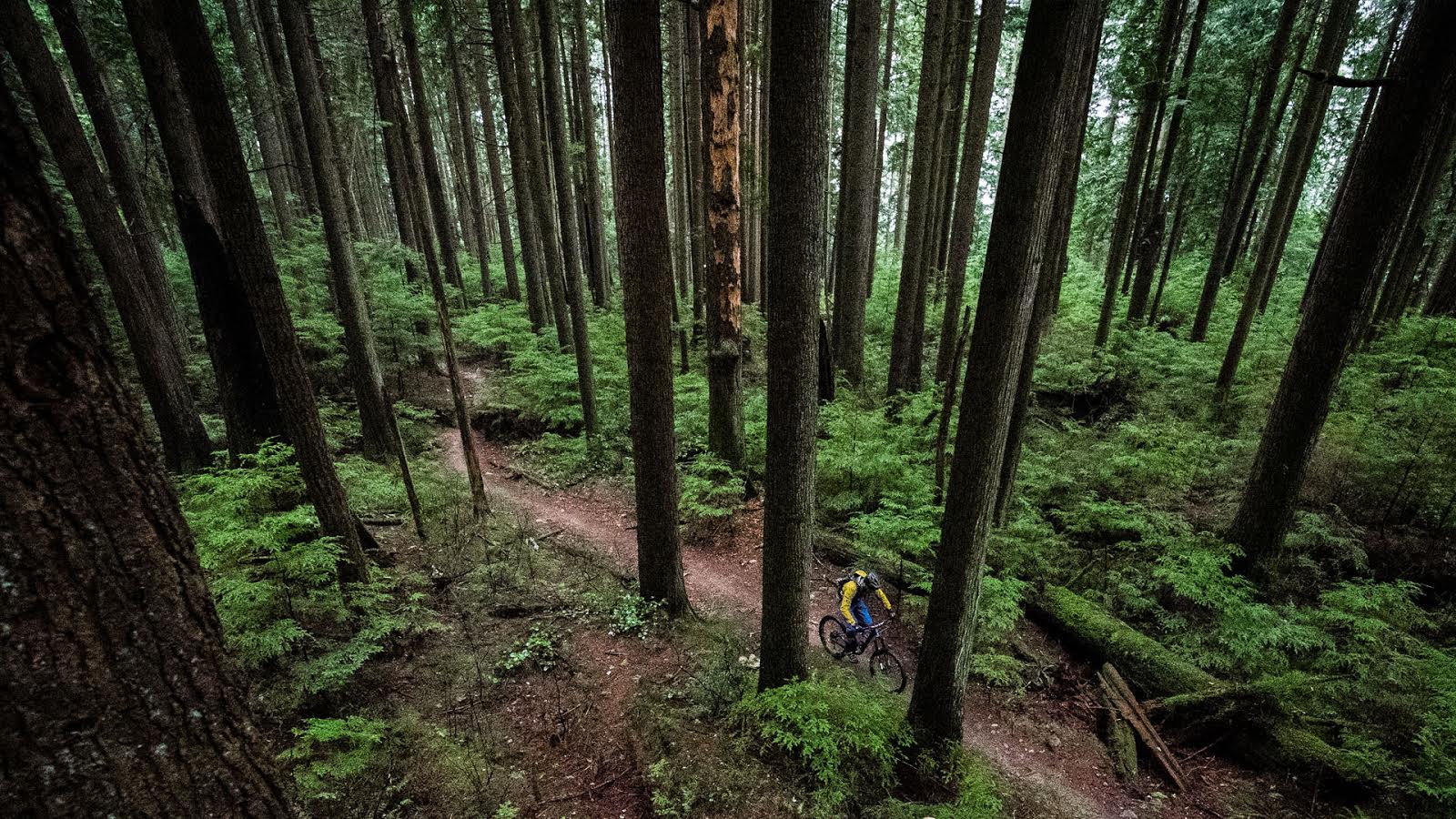 OOPS! I Just Broke Your Bike
Greetings Uncle Dave,
As you may have gathered from the subject, someone just broke my bike. The person in question and I play on an ultimate Frisbee team together. We're not close but, he expressed interest in going for a ride so I obliged. I've got a few extra bikes in the shed and do what I can to spread the love.
So, we suited up and headed for my local XC loop. After a bit of the basics and an endo or two, he was starting to find his rhythm and some of the blood had returned to his knuckles. Then about 1/2 way into the ride, he miss-shifted and ripped the rear mech off the bike twisting up the cage and snapping the bottom pulley in two. We walked out the mountain, got rescued by my wife (who had other plans) and dropped him off at his house. As we pulled up, he thanked me for taking him out and apologized for breaking the bike. Then he smiled and jumped out of the van. I saw him over the weekend and hinted at the $100 (or more) it'll take to get the bike back on the trail. It felt overly passive aggressive so I left it at that, but it got me thinking, what is the proper etiquette in situations like this? Since he didn't offer any, would you ask him for money? Or do I offer up the broken mech and hanger as sacrifice to the mtb gods?
Scratching my head,
High and Dry
---
Dear Hydra:
In some ways, I'm a tremendously selfish bastard. Okay. In many ways, I'm a tremendously selfish bastard. If I could put my finger on it, I'd say that once I own something, I have a really hard time giving it up. If it's just money we're talking about, that's no big deal. That is to say I'm more likely to buy you dinner than to let you take fries off my plate. And I'm probably not the guy you should come to if you want to borrow something. A book? If you provide a detailed plan and timeline for its return, maybe. My truck? Oh man…I don't know. A bike or a pair of skis? I don't think anybody that has a passing familiarity with me as a person would ever ask such a thing.*
Of course, this is not just me. Well, maybe the tremendous extents to which I take it are, but most people inherently place more value on the things that they own over the things that they don't. This is known as the endowment effect, and is why when we sell something on Craigslist, we end up cursing the jackass lowballer while he shakes his head at our delusional and inflated asking price. And why a borrower will never care about our bike as much as we do.
Another factor is that most non-cyclists, such as Ultimate man, have no idea how valuable our bikes are. They don't believe you when you tell them that your bike cost thousands of dollars. Your "friend" probably thinks it is a really funny joke that you keep telling him that small piece of metal that he broke is worth $100. I mean, the whole bike can't be worth more than a few hundred bucks, right? He's probably starting to wish that you had a larger repertoire of humour.
And hold on a second. What is a "miss-shift"? How does it result in the rear derailleur exploding? I've cycled for 25+ years and I've had precisely one rear derailleur explode during shifting and it was because the hangar was bent and the limit screws weren't adjusted properly and the derailleur shifted into the spokes and I'm an idiot for letting it happen but I was only fourteen so I think I've finally come to terms with this mistake. Was it user error that caused your problem, or did you unknowingly hand this guy a poorly tuned time bomb?
And hold on another second. Are you seriously telling us that you play Ultimate? Perhaps even lying to us about playing Ultimate? Every Vancouverite, just through osmosis, knows that using the word "Frisbee" is a punishable offense in Ultimate circles. "It's a disc!" said the kind of person who won't pay you back when they break something that they don't own. Most reasonable, non-Ultimate playing humans will politely offer to pay for a repair, to which you can politely decline, starting a cascading back-and-forth of civilized payment insistence. Maybe that's just Canadians, though? Regardless, I am not surprised that you are footing the bill, but your "friend" skipped a few steps and sounds like an uncivilized jackass. Your only recourse is to quietly bad-mouth him behind his back until everybody he has ever met knows that he is an uncouth cheapskate, and think about new off-the-bike activities.
Now, to swing this sucker back onto a tangent approaching "practical advice"…there's really only three ways you can handle this in the future:
Never lend anybody anything.
Lend away, but learn to suck it up when people trash your stuff.
Lay out expectations via a frank discussion with the borrower ahead of time. A borrowing pre-nup, as it were. That way, if something happens, you're not left hating the person because they acted in a way that you judge as inappropriate.
I do applaud you for being a tremendously selfless person who generously introduced somebody to our sport, even though you seem foreign and strange and have terrible judgement in humans. I thank you for proving that my selfish policies are well thought out and thoroughly justified. You're free to go with Option 2 or 3, but I'm sticking with number 1.
Sorry,
Uncle Dave
*On a somewhat related note, I have a similar policy on theft. It goes something like "If you leave something out where it could be stolen, at some point it will be stolen." For this reason I try not to leave anything in my car, I never leave a bicycle unattended, and I get a bit antsy if I've left a lawn chair in the front yard and somebody walks by with their dog. Whenever I talk about this people inevitably say something like "Wow, that's really pessimistic." To which I generally respond "Well, you're the one complaining to me about your car getting broken into."
---
Congratulations Hydra, you're this week's winner. You have won a pair of Race Face's brand new Chester Pedals. With a nylon composite body, fully serviceable sealed bearing and bushing system and cromo axles, they look like a great place to put your feet. While riding. As long as you're wearing shoes.
---
Got a question for dear, sweet Uncle Dave? Fire it over here and you could win a prize. Or at the very least be ridiculed publicly.