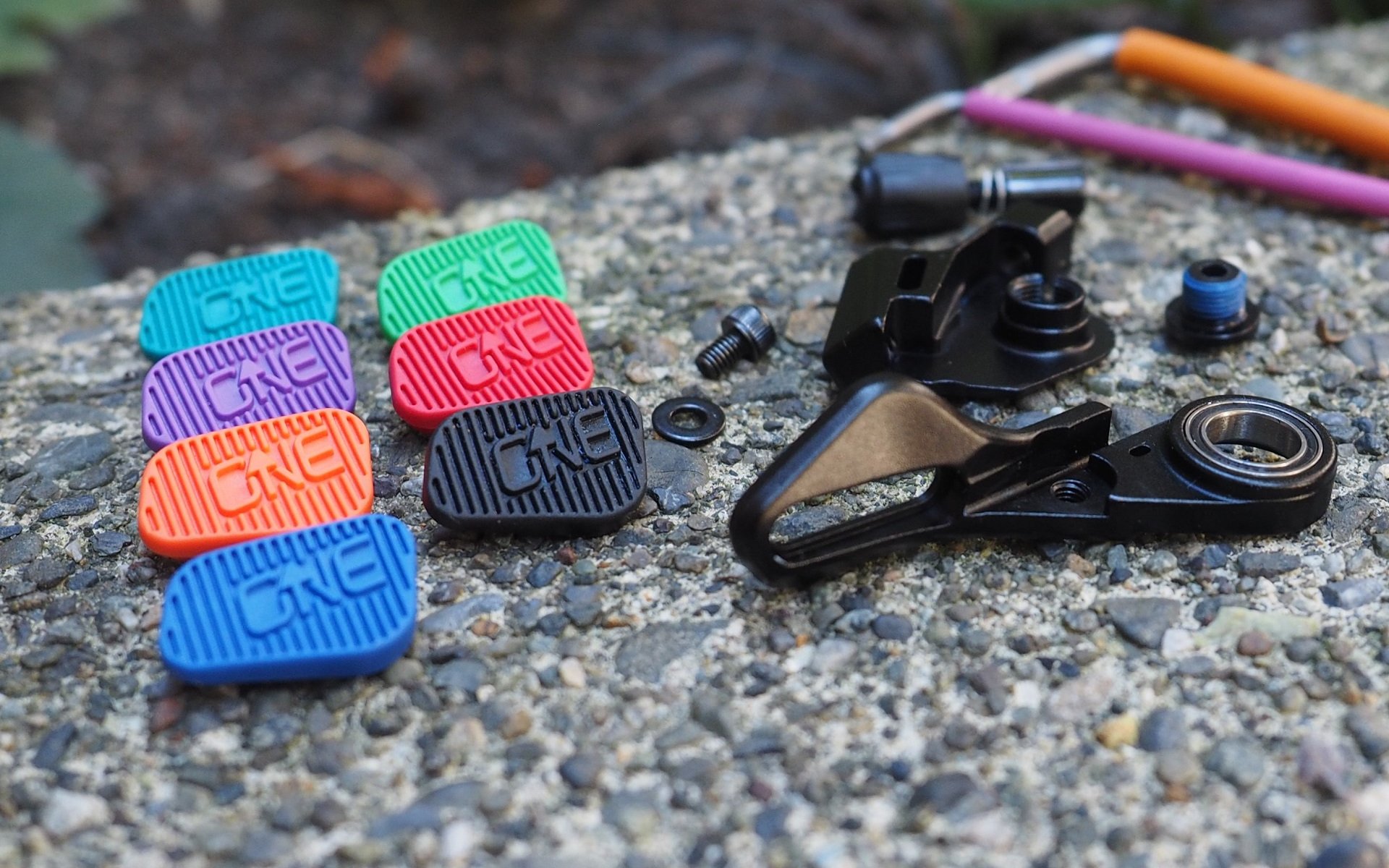 REVIEW | EDITORIAL
OneUp's New Dropper Post Remote? Way Better Than The Old One
Remote Wonderment
Sometimes it's enlightening to see the world through the eyes of a child. Brilliant, bright, beautiful. Other times, it's so confusing I find myself checking the alcohol content of my coffee. There are also those moments when it reminds me what a jaded old hack I am. In the case of OneUp's new V3 dropper the last option was most prevalent.
If you looked at the title shot and said something like "woopty ding dong, dropper post remotes with colours" then at least you're in decent company (mine). Sorry to you fellow Pout-Pout Fish, that probably means we share a bunch of adjectives like 'jaded' and 'crotchety' and 'over-invested' and I have it on fairly good authority that we'd be better off being a bit more... stoked.

This new remote is way better than the old one in every way!" - The Clairebarian (Average Mountain Bike Enthusiast)
The opposite side of this coin is my daughter who upon opening the box containing OneUp's V3 remote, and the various options for coloured pads, loudly declared it to be "way better than the old one in every way!" Yes, before it was out of the bag. Yes, before it was mounted on a bike. Yes, before hooking it up to a dropper post. And, yes, before even putting thumb to rubber. She then proceeded to convince me that she would be a better candidate to test this product. In a way, specifically thumb size and strength, she's right.
The key factor in her seagull-seeking-the-shiniest desire though was, of course, the colours. Seven to be exact - Black, Red, Blue, Green, Orange, Purple, and Turquoise. These rubber pads are replaceable, and also have a groove to capture your cable end in the rubber if you don't want to use a crimp. That last feature's against my family's religion, the only un-crimped cable going on a bike we're working on will be one that's soldered, but who has the time?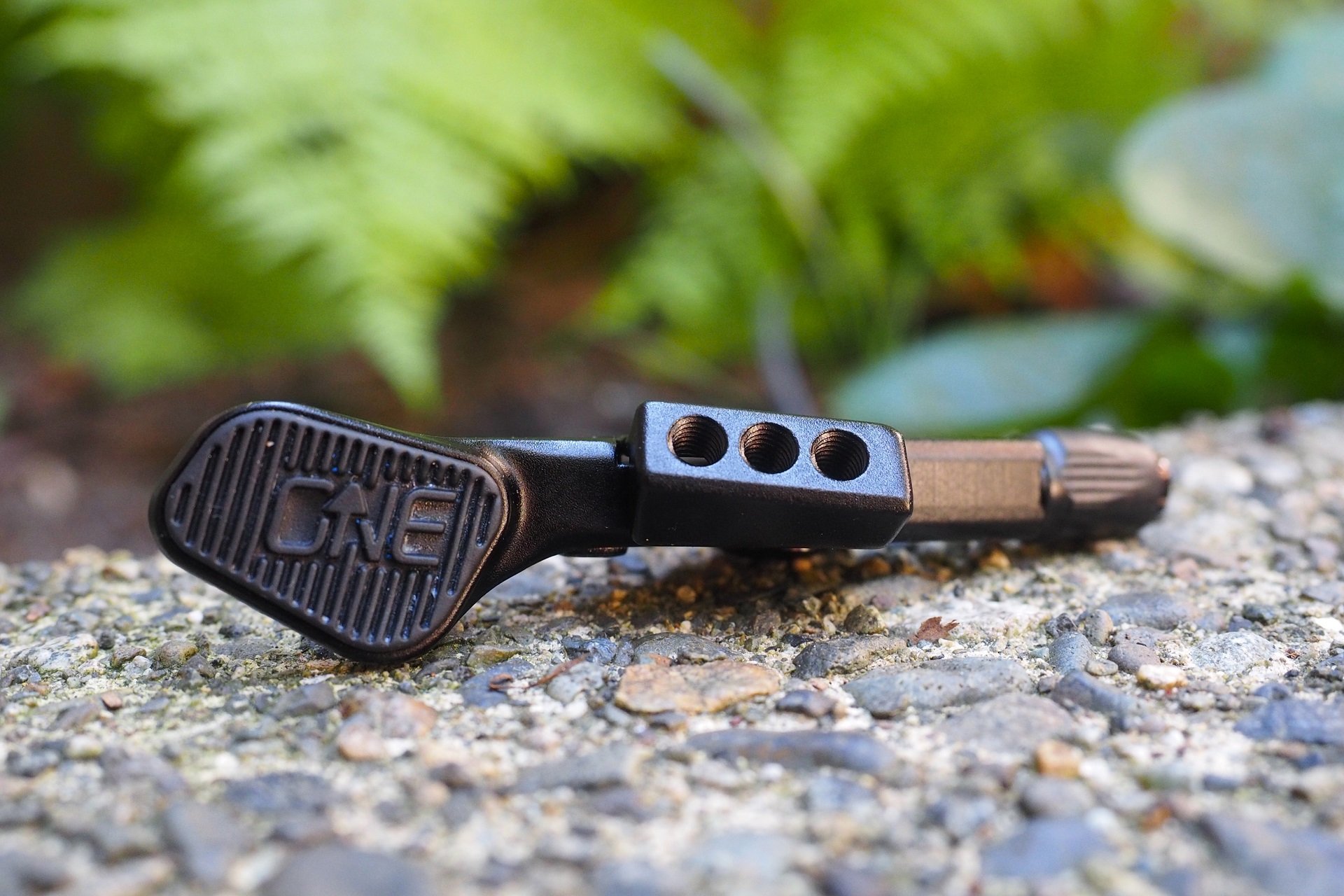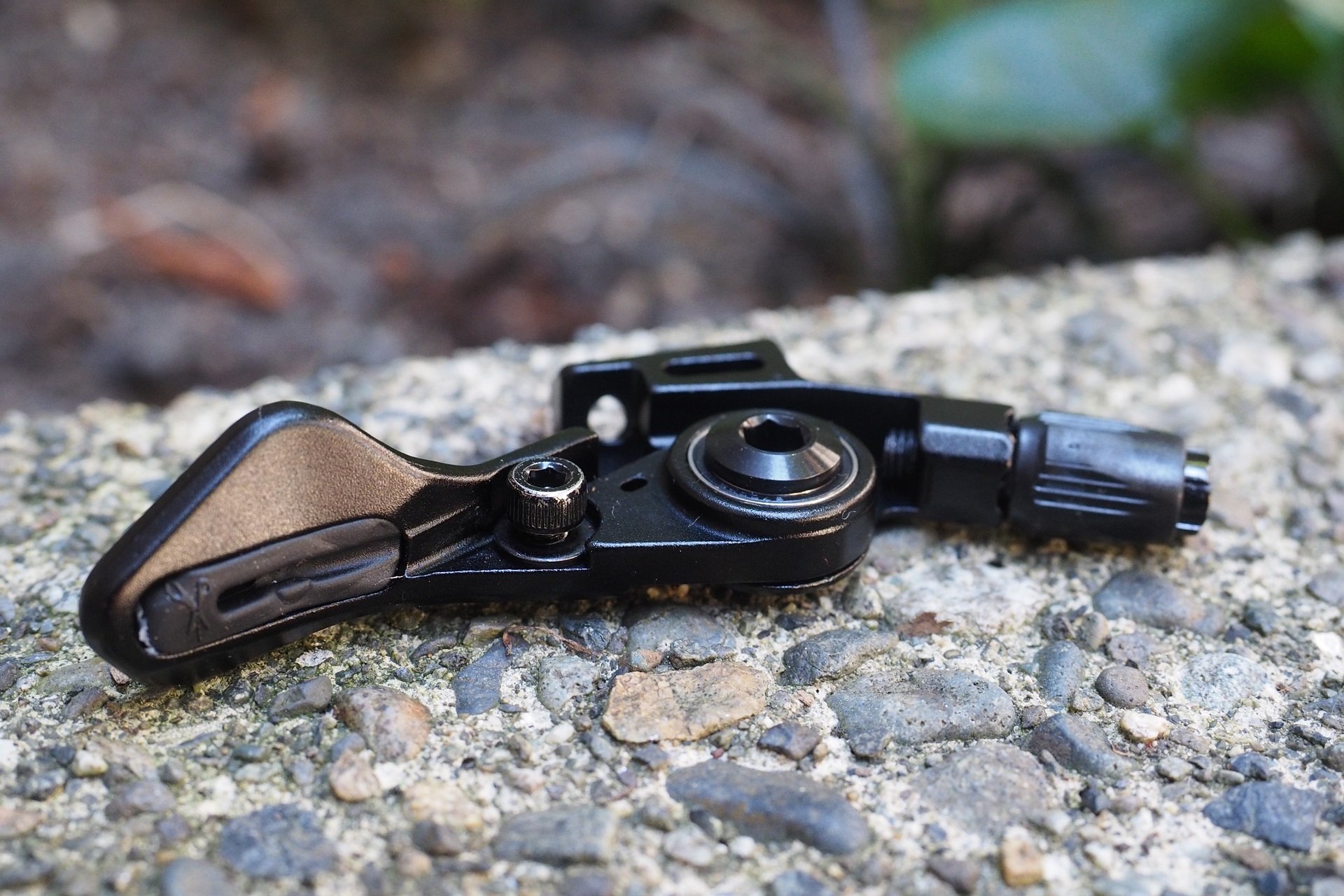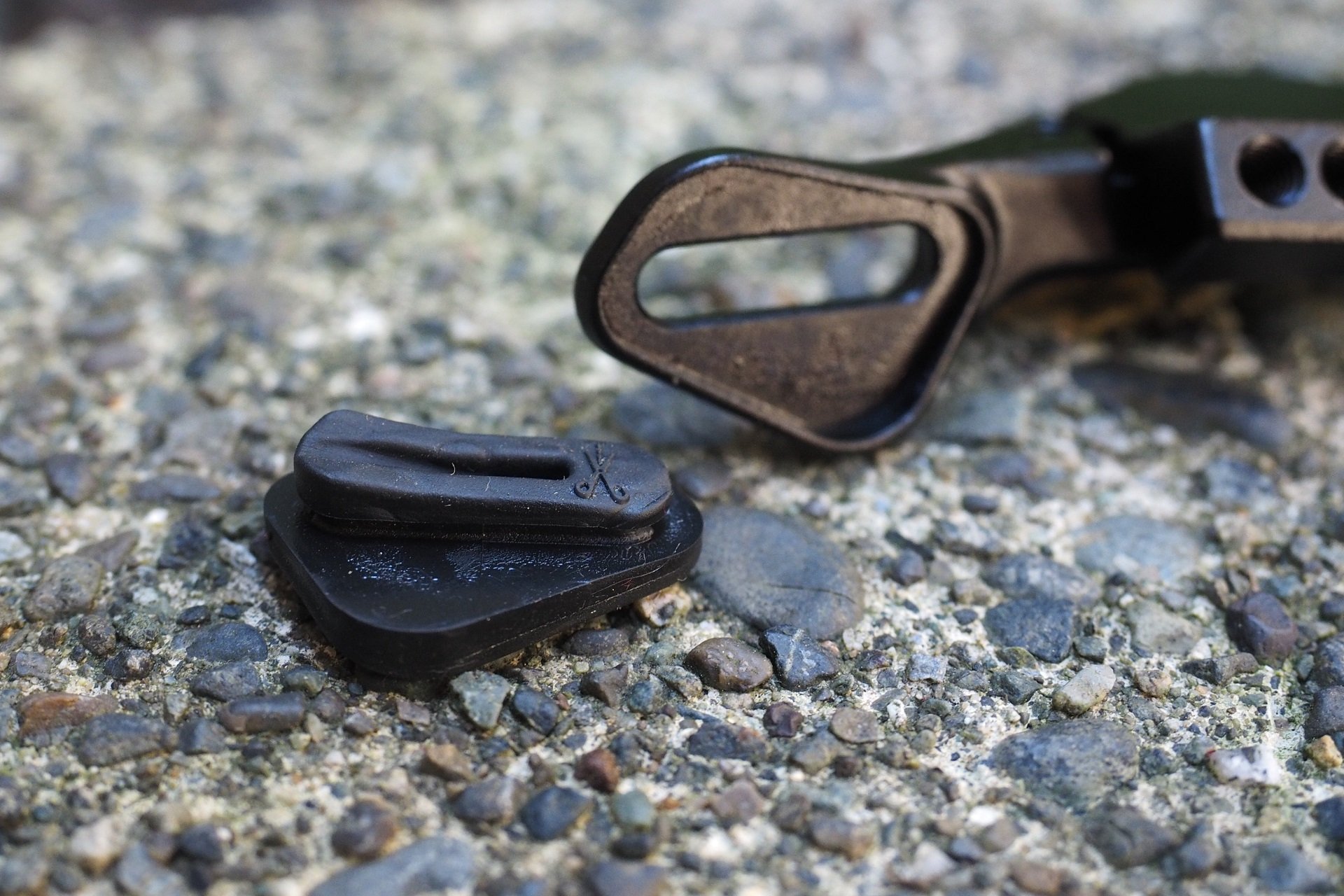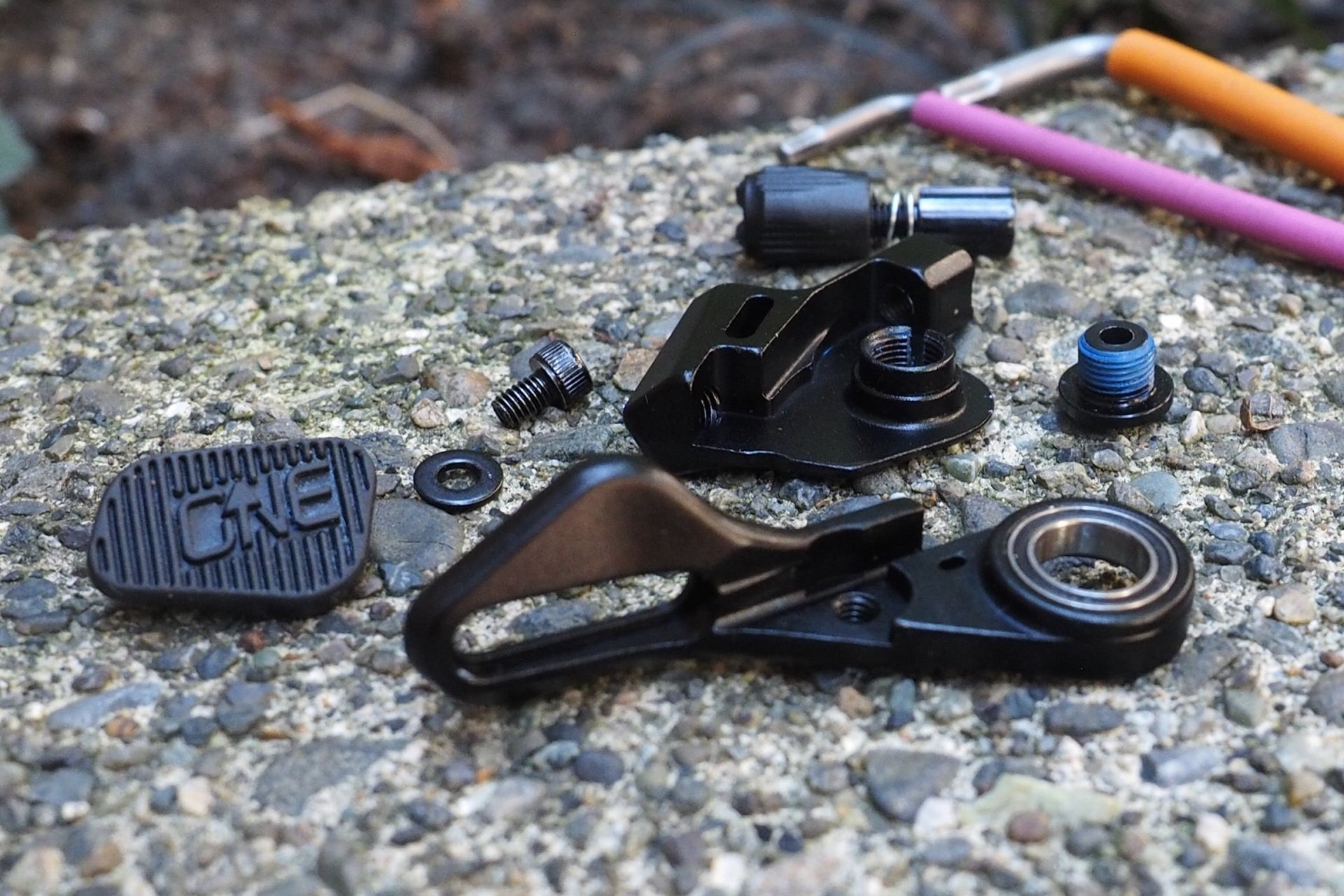 But...
The problem is, she was absolutely correct. The new OneUp V3 dropper post remote is a significant improvement over the old one. It somehow combines an immediately notable reduction in actuation effort with a shorter throw. With my size M/L gloved thumbs the difference is remarkable. With the Clairebarian's size small kids' gloved thumbs it's "see Papa, see how much better it is, do you see?"
OneUp claims the reduction in actuation force is 27%, but that's not really what's exceptional. After all, they could have simply made their existing dropper post remote lever thrice as long and that extra leverage would have made the action lighter than pushing air. If you want to see what I mean, hook your dropper post up to a v-brake lever and then tell me how impressively light-action it is compared to your current setup. What's remarkable is that the new remote requires much less distance.
For my kid, that means not having to reposition her hand to actuate her dropper post while riding and that means she's using her dropper post a lot more for short punchy climbs between downhills. It's really neat to see. Actually, since we've installed the dropper post, it sees a lot more on the fly use than her drivetrain. I thought it might just be some awesome #1FG single-speeder genes I'd passed on. Yes, I was fully prepared to take credit. But, every other North Shore parent I've talked to who's installed a dropper post on their progeny's rig says the same thing.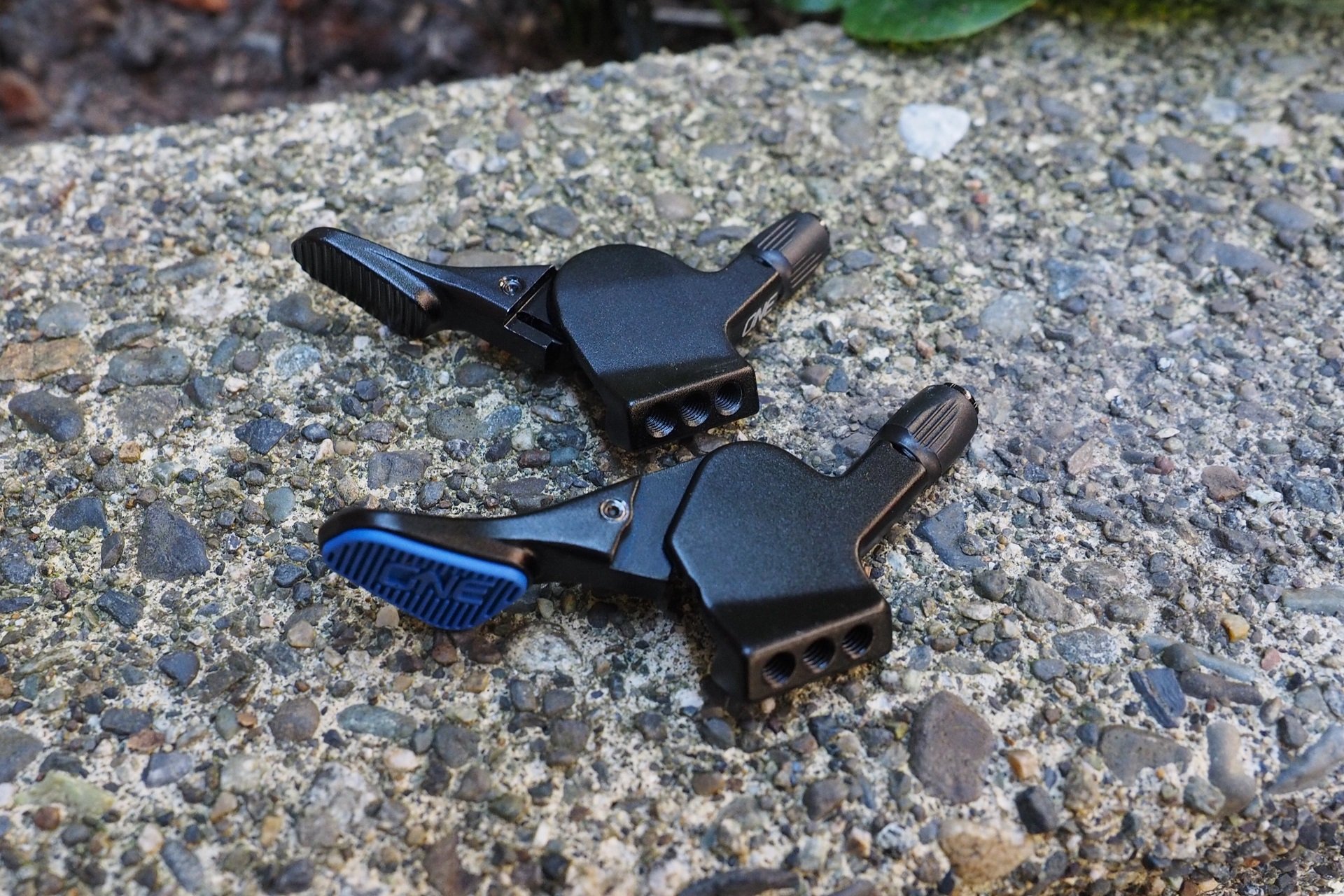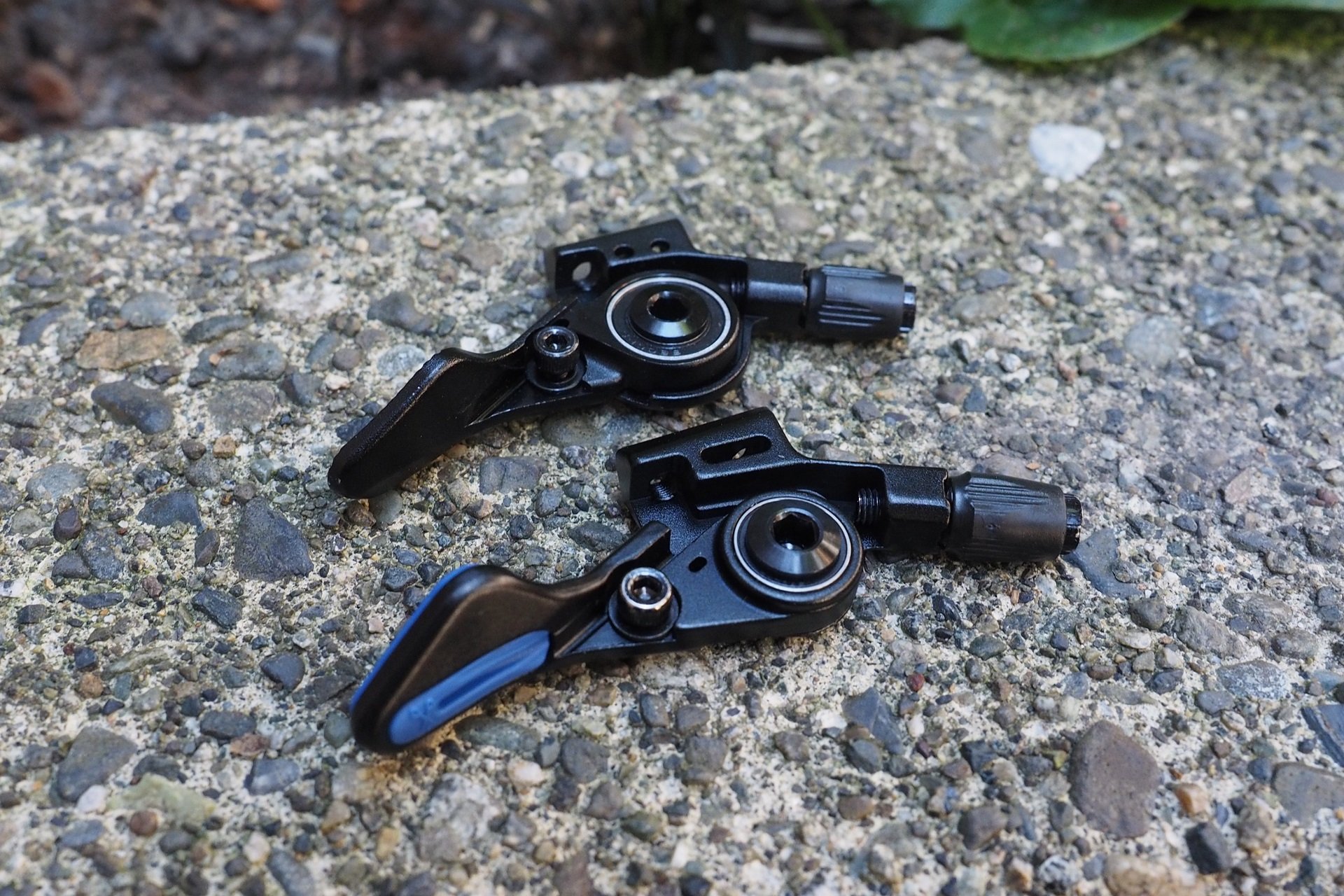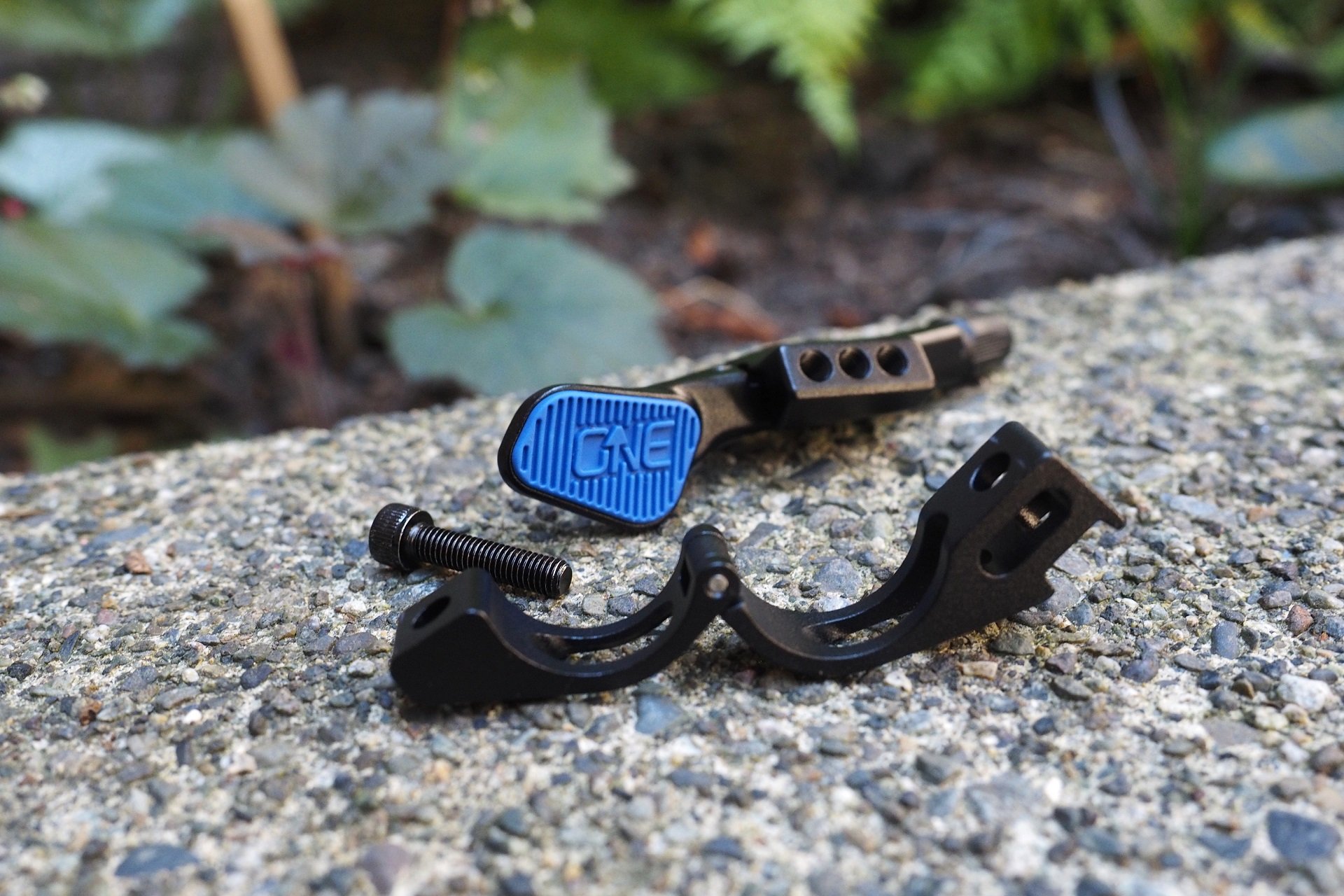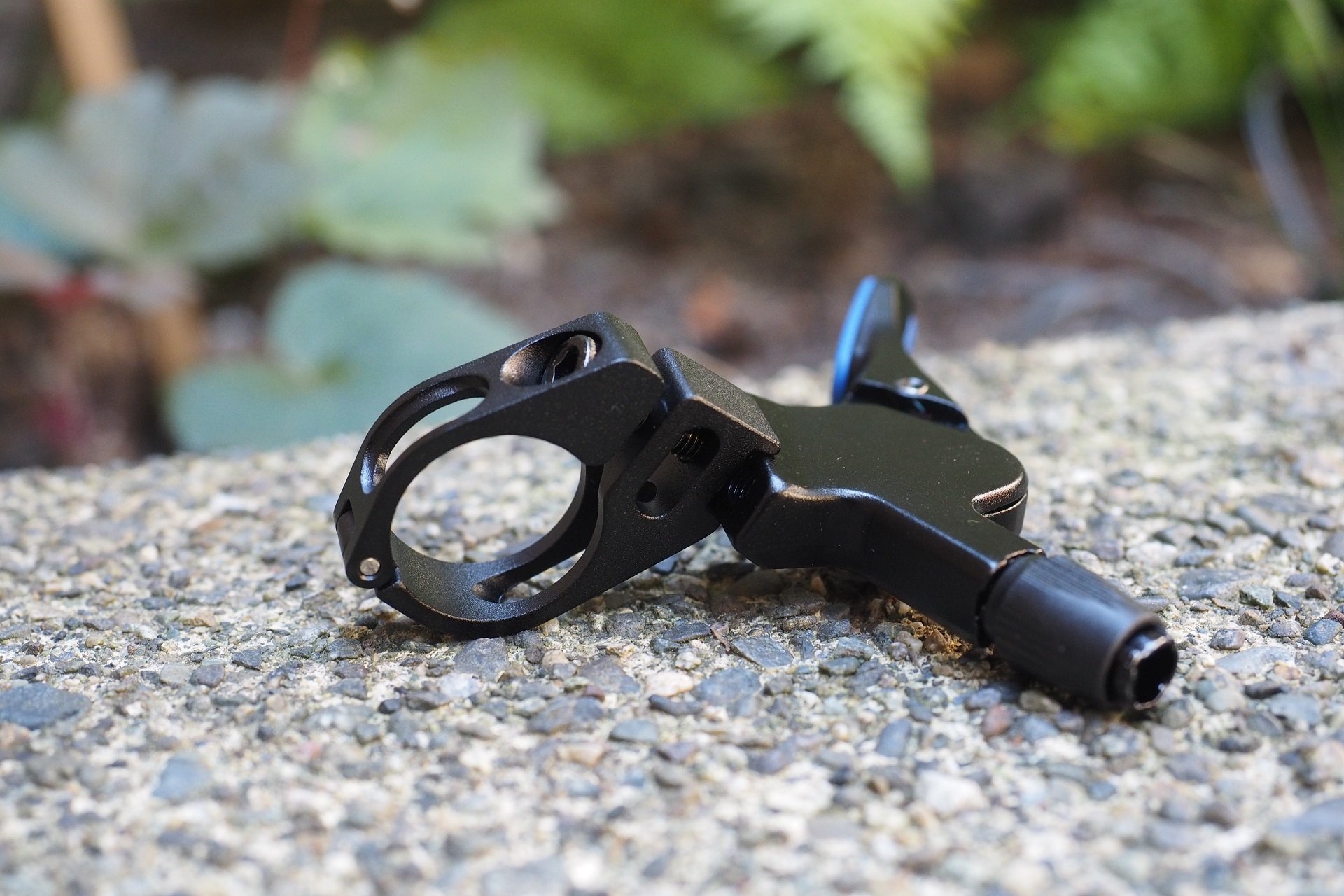 Pad Swapping
What's extra nifty about the pads compared to other rubberized dropper-remote surfaces is the next level of comfort. Especially when not wearing gloves. Through the combination of the rubber thickness, and the cut out in the remote lever they slot into, there is a sweet amount of squish. Replacing the pads is as easy as pushing them out from the backside with a blunt tool. The install process is just like pushing cable gaskets into the stealth ports on most bike frames. If the fitment is a bit tight for your thumb strength, spray a little ISO on the rubber and it'll go.
I assume that within short order OneUp will have a video of Jesse doing a pad swap while riding and, of course, a Brenda's Bench episode where Miranda gets out the BIG hammer. I mean, set an expectation and stick to it, right?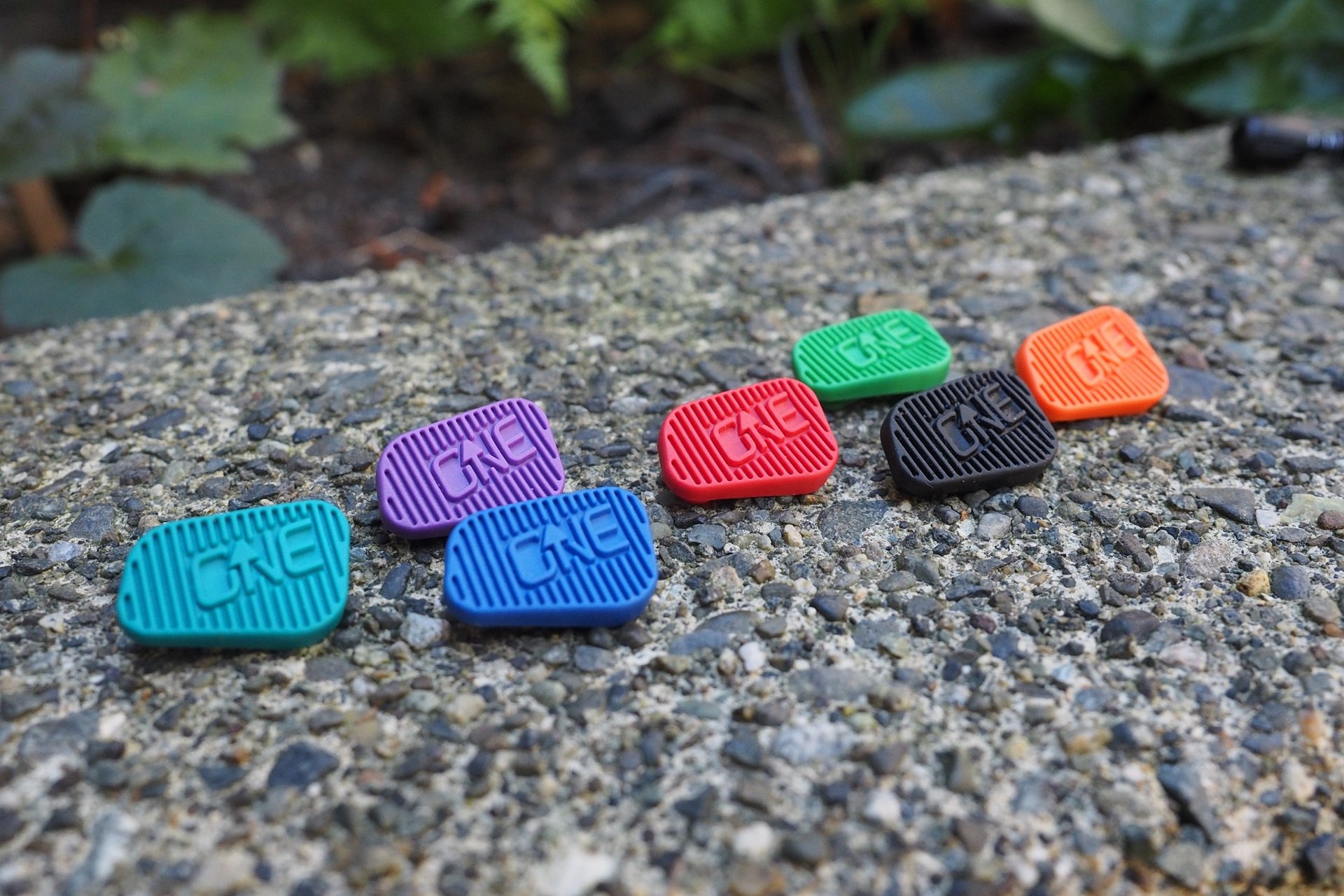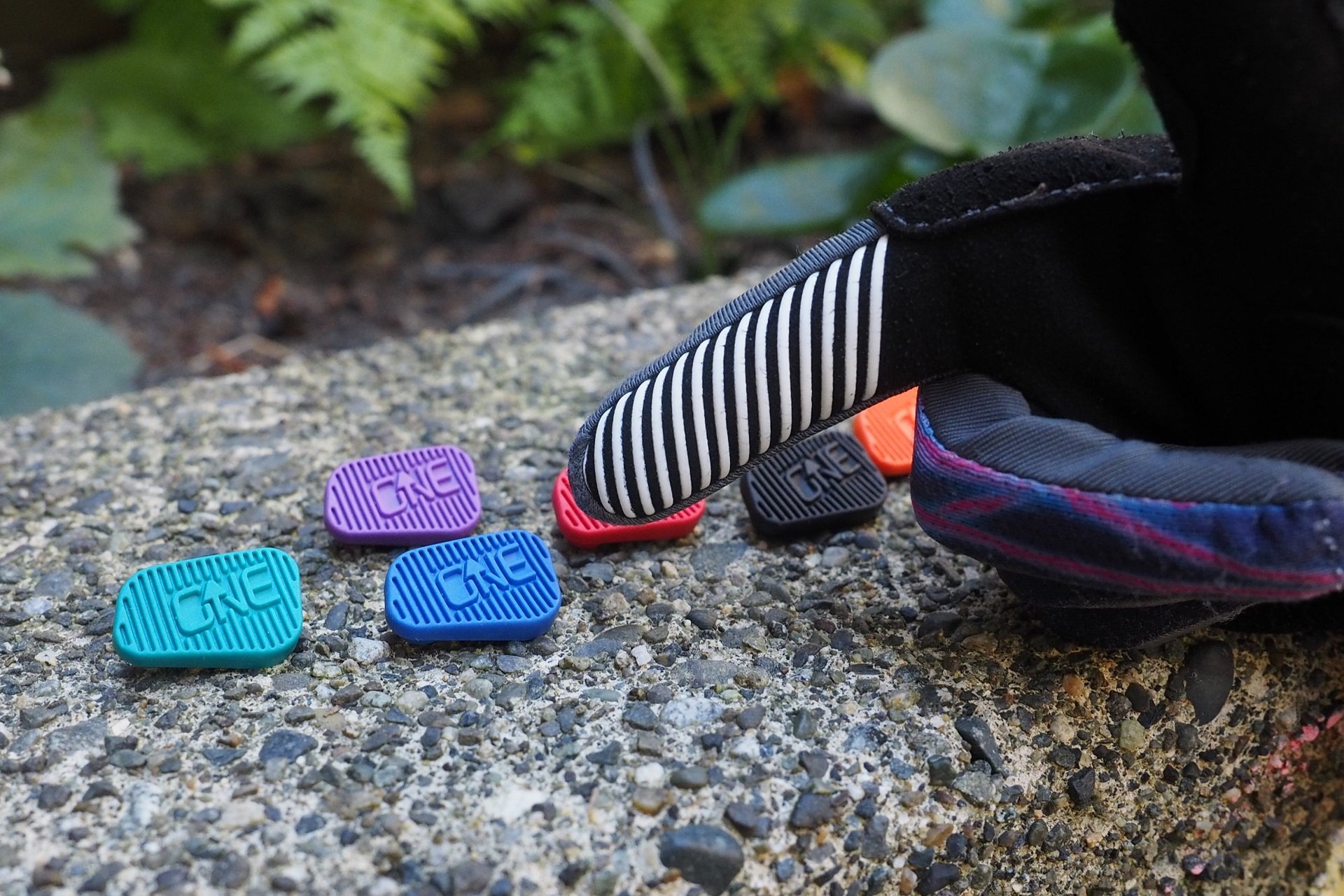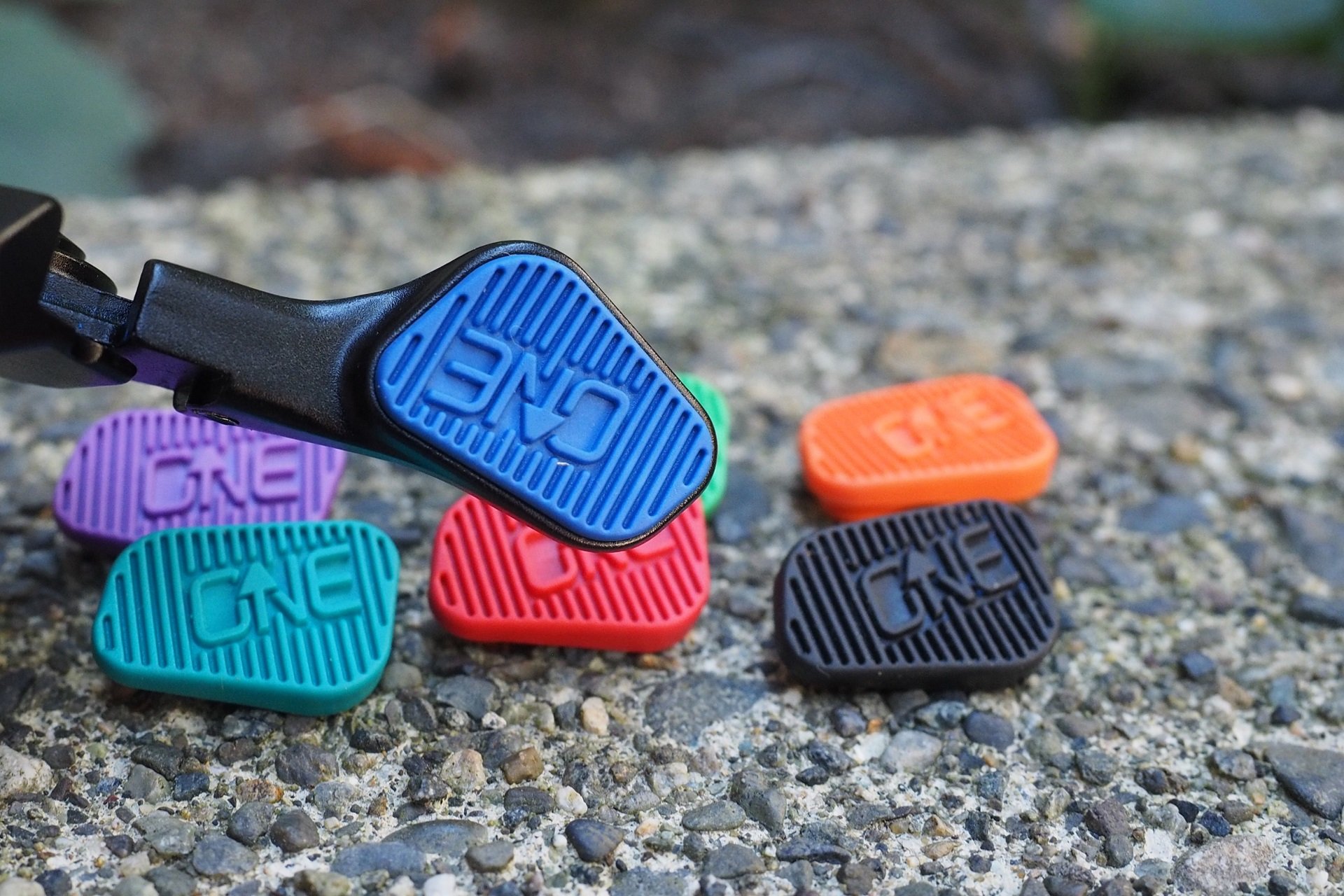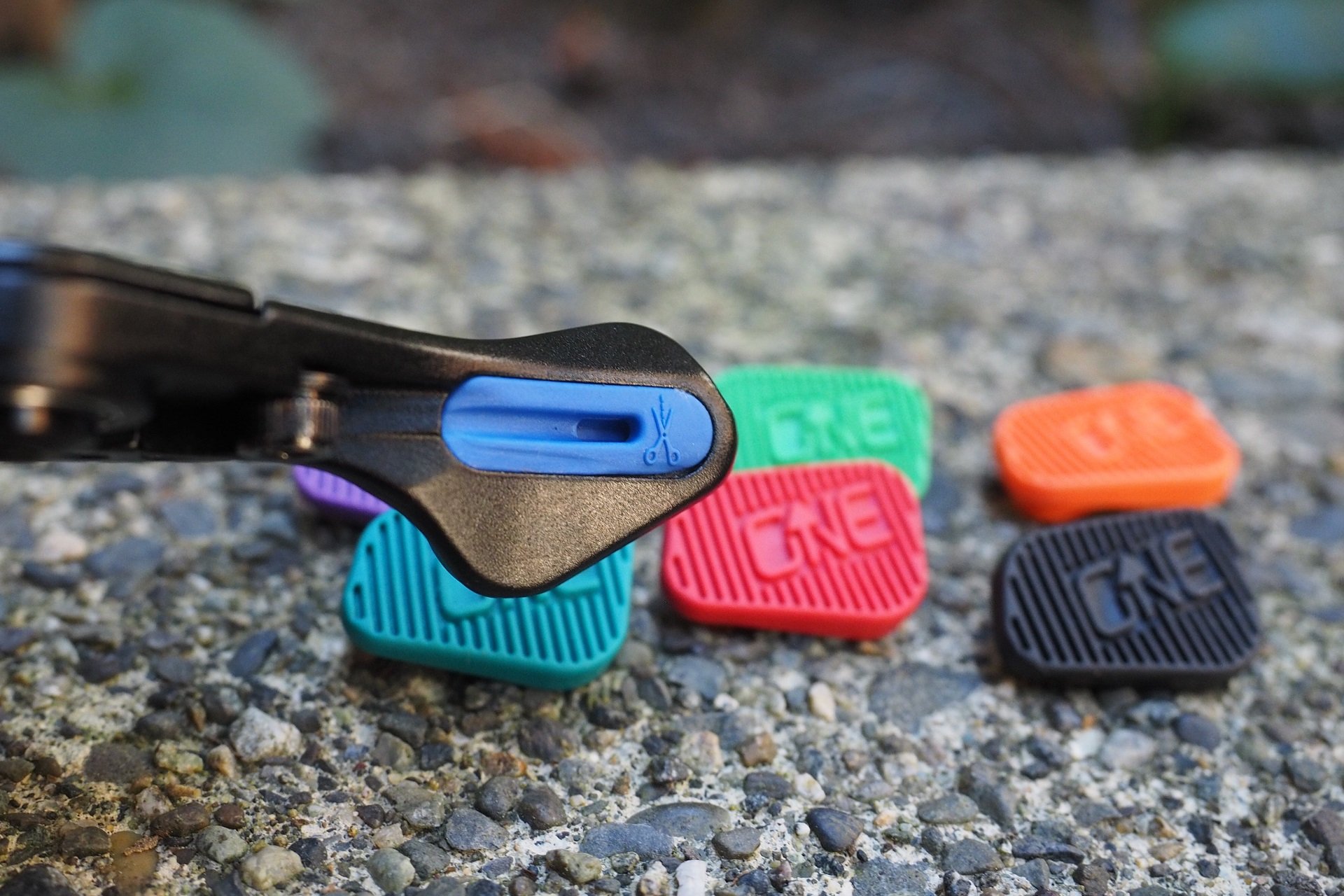 Details
One thing to note is that OneUp would like to sell you just a V3 Remote. I mean, they'd love to sell you a dropper post too, but the point is that whether you already have their V2 dropper or some other brand's dropper, they feel this is an upgrade over most remotes. The basic remote ships without any kind of clamp because there's a very good chance you already have a compatible one that it will bolt right onto.
Separately, OneUp sells a variety of interface options, including the two most recent versions of I-Spec, SRAM's steadfast MatchMaker, and, for those of us who don't mind the eye-piercing aesthetic of another clamp on our handlebar, a 22.2mm hinged clamp. A little hack for those tired of their Matchmaker-X-compatible dropper post remote having a fixed clamp - which requires grip removal to effect remote removal - is that the 22.2mm clamp works with a wide variety of other company's remotes. If you have a MatchMaker-X compatible remote you like then it's a 14.50 USD | 17 CAD investment in a hinged clamp from OneUp to improve your setup.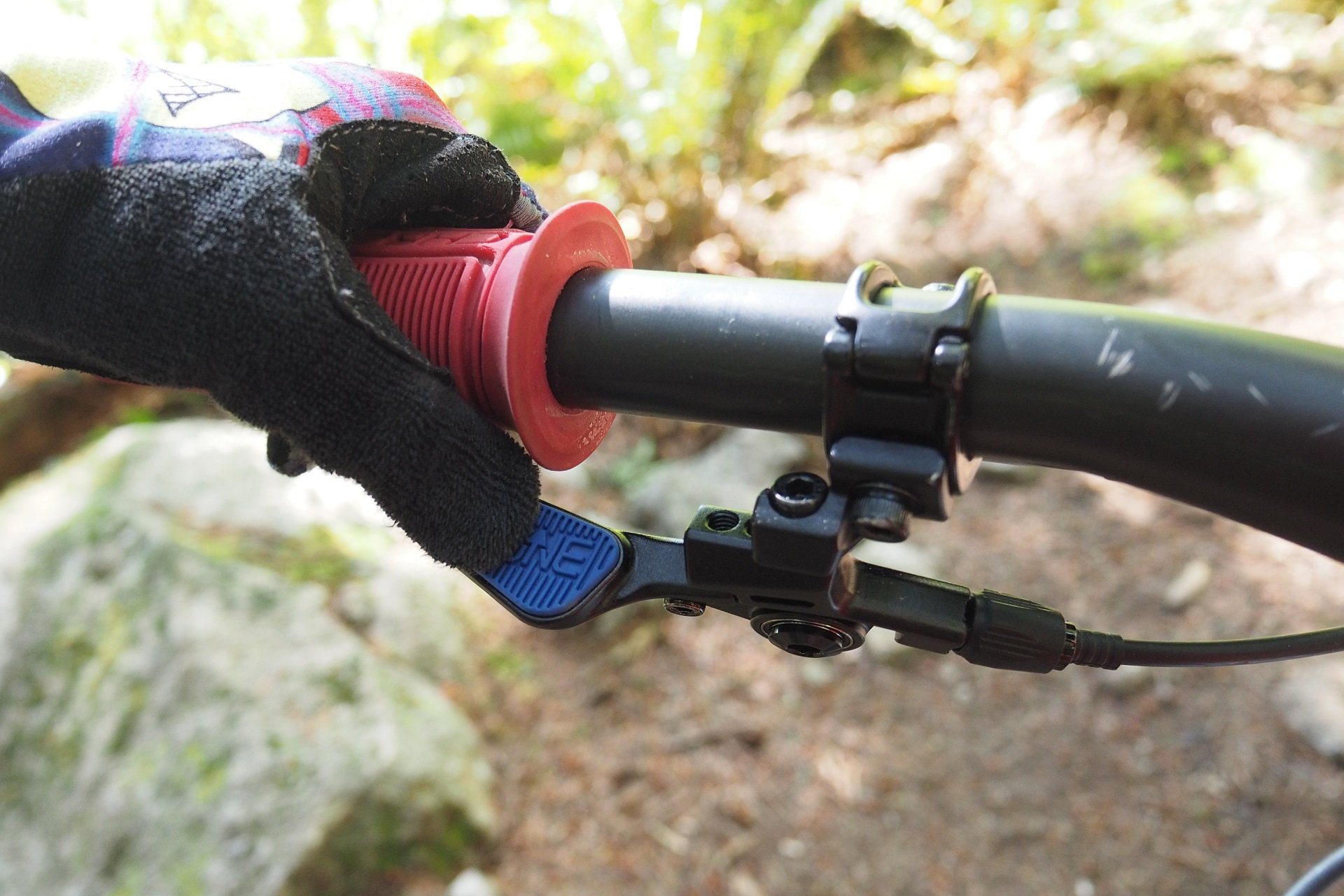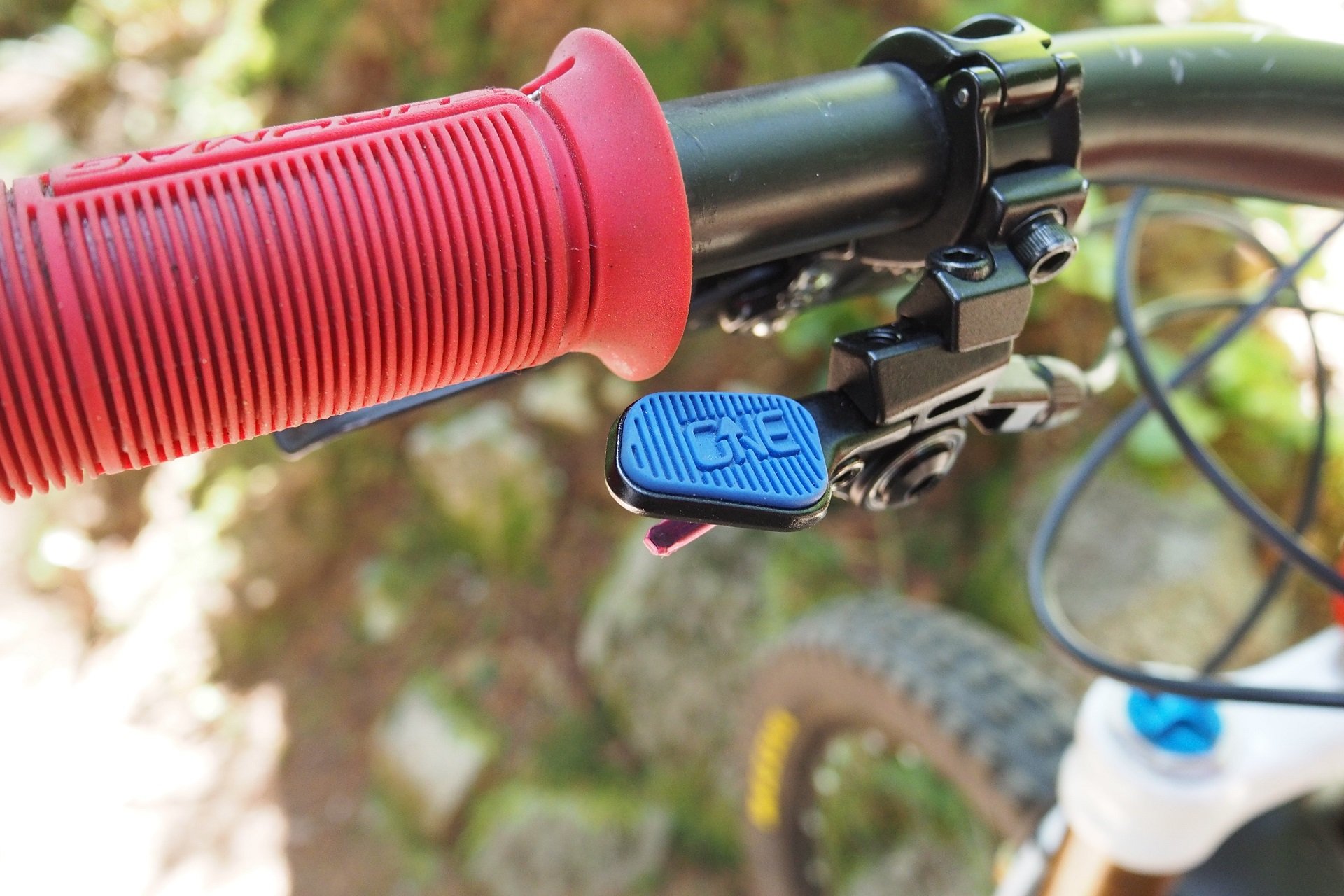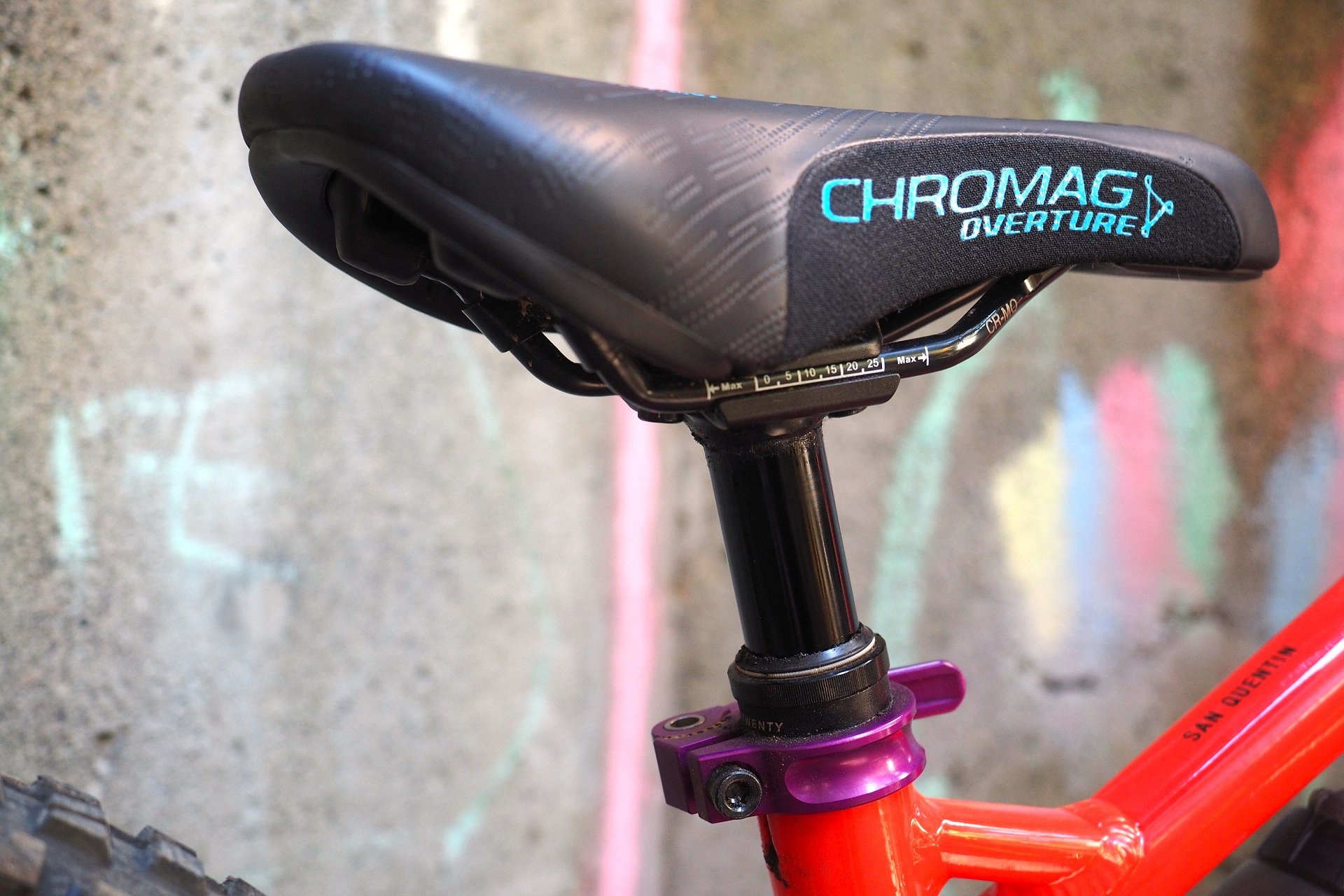 Other than the replaceable rubber contact point, in many colours, the biggest visual difference you'll notice with the V3 remote is the smaller cartridge bearing. It's just about as big as a few I've pulled out of full-suspension pivots lately, so I'm thinking it will rotate nicely forever without replacement. If you're big on doing the high-pressure power wash you could also pop a seal and fill the bearing with heavy grease, which is never a bad idea. It takes seconds to disassemble and reassemble the remote and all you need is a 5mm hex key.
So there's the new lighter action, improved lever throw, multiple-colour-options V3 dropper post remote from OneUp. It really is a step up, and not just because it comes in colours. A remote to plug into your existing OneUp or other MMX clamping solution is 45 USD | 55 CAD. Add the clamp of your choice for 14.50 USD | 17.00 CAD.
They're available now. For more information, see OneUp.