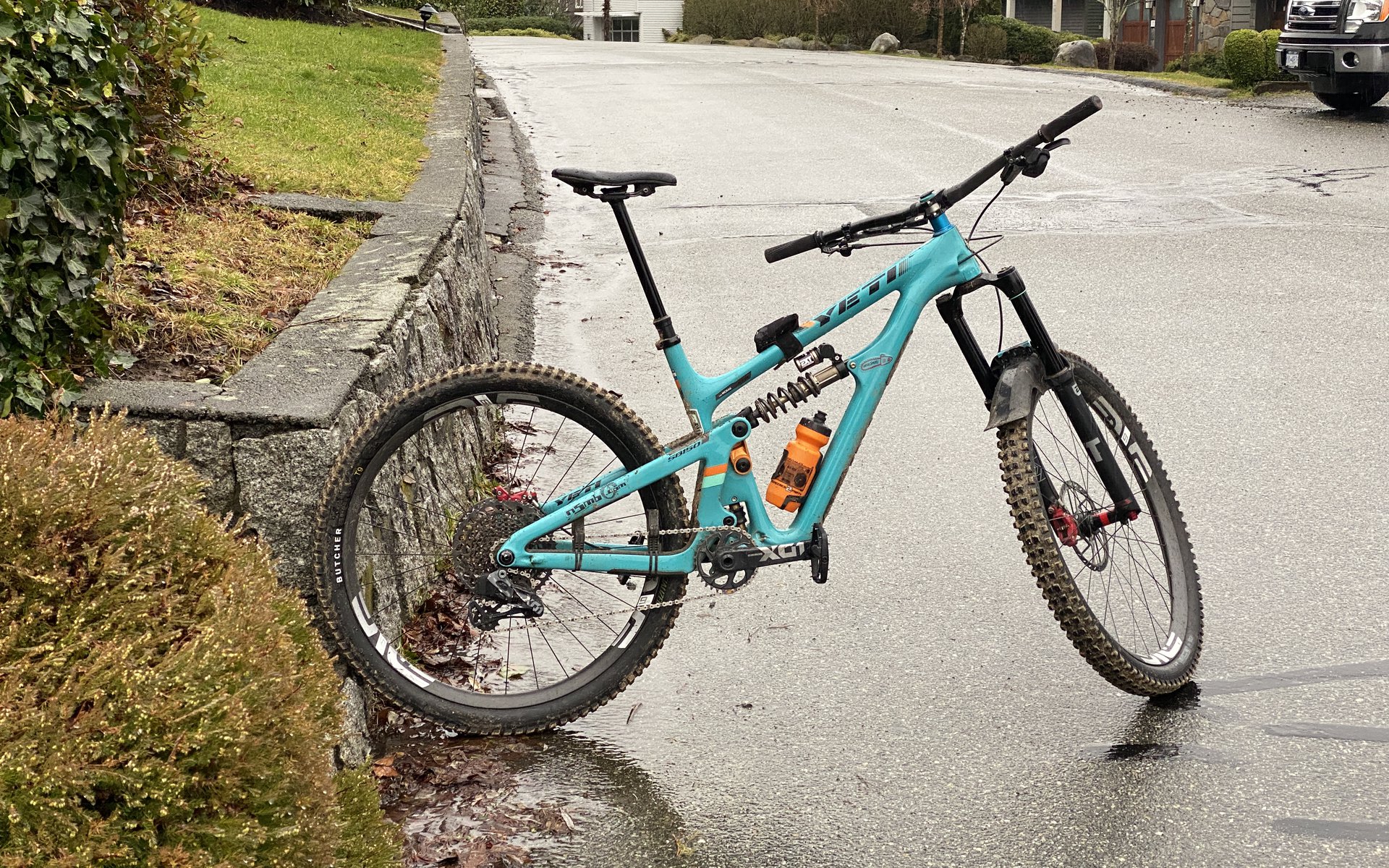 Review / Product Intro
OneUp Introduces The Longest (240mm!) Dropper
The first dropper post, the Hite Rite, had an enormous drop of 1 1/2 inches, but longer models that allowed 2 1/2 and 4 1/2 inches soon followed. Introduced by Joe Breeze and Josh Angell, the Hite Rite was simply a spring that attached to the quick release lever on your seat clamp and then around your post. Riders were already dropping their saddles on the fly by pinching the nose between their thighs and opening the QR before putting some pressure down, but raising it was trickier, which was where the spring came in. It also had the benefit of keeping your saddle pointing in the right direction.
The next development on my radar came from a patent owned by North Shore local who licensed his design for a two-piece telescoping seat post to Titec. The Scoper post had an extra quick release and it had almost as much drop as it had extension. This allowed proper climbing height for bikes with interrupted seat tubes while also getting the saddle out of the way for the descent. It was fine if you were grinding up the climb on a DH bike because you probably needed a rest at the top anyway. And then came the Gravity Dropper followed by the orginal Reverb, which dropped a total of 125mm. And at the time I was convinced it was enough.
Since then, each and every time a longer dropper post has arrived on the scene I have been skeptical about any benefit, but each one has improved my riding. I'm not NBA tall or anything but I have long legs so my saddle runs high for the frame size I normally choose. When 150mm became a thing I liked it but didn't think I need to go further. I sang the same tune for 175, 200, and 210mm of dropper travel. I spent some time on a prototype 225 from Bike Yoke and felt like I'd met my match, but I was still eager to try a 240, having finally learned my lesson.
Installation was as smooth and simple as expected for a OneUp dropper, with one exception. In order to keep my housing length reasonable with such a long post I had to detach the lever and feed the housing almost all the way into the frame to attach the cable. Once that was done, it was game on. The post was as smooth and trouble-free as any of the OneUp posts I've used in the past. After a few rides there was no excess play or binding in either direction. The trademark low stack height allowed me to run the post at full drop on my Yeti SB150, but I tried the same on a WeAreOne Arrival and couldn't quite get enough insertion.
Once I got to descending I realized I had finally met my match. While 240mm of drop got the post entirely out of the way, the added clearance was no longer beneficial. Too much clearance for me can make buzzing my rear tire with my ass a little too convenient and it also makes sitting down for a moment's rest less comfortable. Luckily OneUp had me covered.
I'd never tackled the travel adjust feature of a OneUp post but I assumed it was straightforward. In fact it was ridiculously straightforward. I assumed I would at least have to remove the post and use the odd tool but I was mistaken. In fact it's probably more difficult to reduce the travel with the post out of the frame without gravity holding the shims in place. All that is involved in the entire process is unscrewing the collar by hand, extending the post to expose the channels where the shims reside, inserting either 3 or 6 shims (for 10 and 20mm of drop respectively), and then screwing the collar back on by hand. You'd have to make an effort for the task take more than 5 minutes and it could easily be done trailside, but I'm not sure why you'd ever want to. Now that the 240 has dropped down to 220mm, it seems that's my Goldilocks zone. It's more comfortable sitting on the dropped saddle and I'm less apt to grate my rear with rubber knobs, which can be somewhat unsettling. While 240 didn't get me any added benefit over 220, there will be many riders who appreciate all that space, particularly those taller than my 6'/183cm (albeit with a 35" inseam - Ed).
The drive for the longer post, like many OneUp projects, was internal. Quinn Lanzon, who does marketing at OneUp, is a tall fellow and his response to the new post was unequivocal: "Before 240, I had to manually drop my post before pretty much every descent. Now, I don't have to and it's amazing, absolute game changer. I can't believe people have been riding around without this for years!" I know a few riders in the same boat. Another improvement, which has been found in all posts shipped in the last six months, is a new secondary seal for the air chamber to prevent pressure from seeping out prematurely. The 240 also has 15% more bushing overlap than the 210mm post to accommodate the extra leverage of all that drop. And finally, OneUp has added a 90mm post for diminutive riders or those who don't need much drop. Both posts can be ordered now.
NEW FEATURES
Increased bushing overlap (240)
Sealed cartridge cap (on all posts)
CARRYOVER FEATURES
Travel adjust shims allow you to dial in your perfect length
Reliable sealed cartridge internals
User replaceable cartridge $69.50 USD
Light weight (shorter total length means less material and less weight for a given drop)
Easy to service at home
2-year warranty
SPECS
Price: 90mm $199.50 USD / 240mm $229.50 USD / Remote $59.50 USD
Weight (30.9): 90mm: 377g / 240mm: 648g / Remote: 41g
(31.6): 90mm: 388g / 240mm: 668g
(34.9): 240mm: 812g
Overall length: 635 mm
Max Insertion: 340mm at full diameter (+15mm for actuator)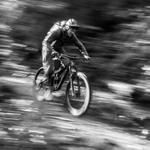 Cam McRae
Height - 6'/183cm (mostly legs)
Weight - 170lbs/77kg
Inseam - 34"/86cm
Ape Index - 0.986
Age - 56
Trail I've been stoked on lately - Boogieman
Bar Width - 760mm
Preferred Reach - 485-500mm (longer with 27.5 wheels than 29)