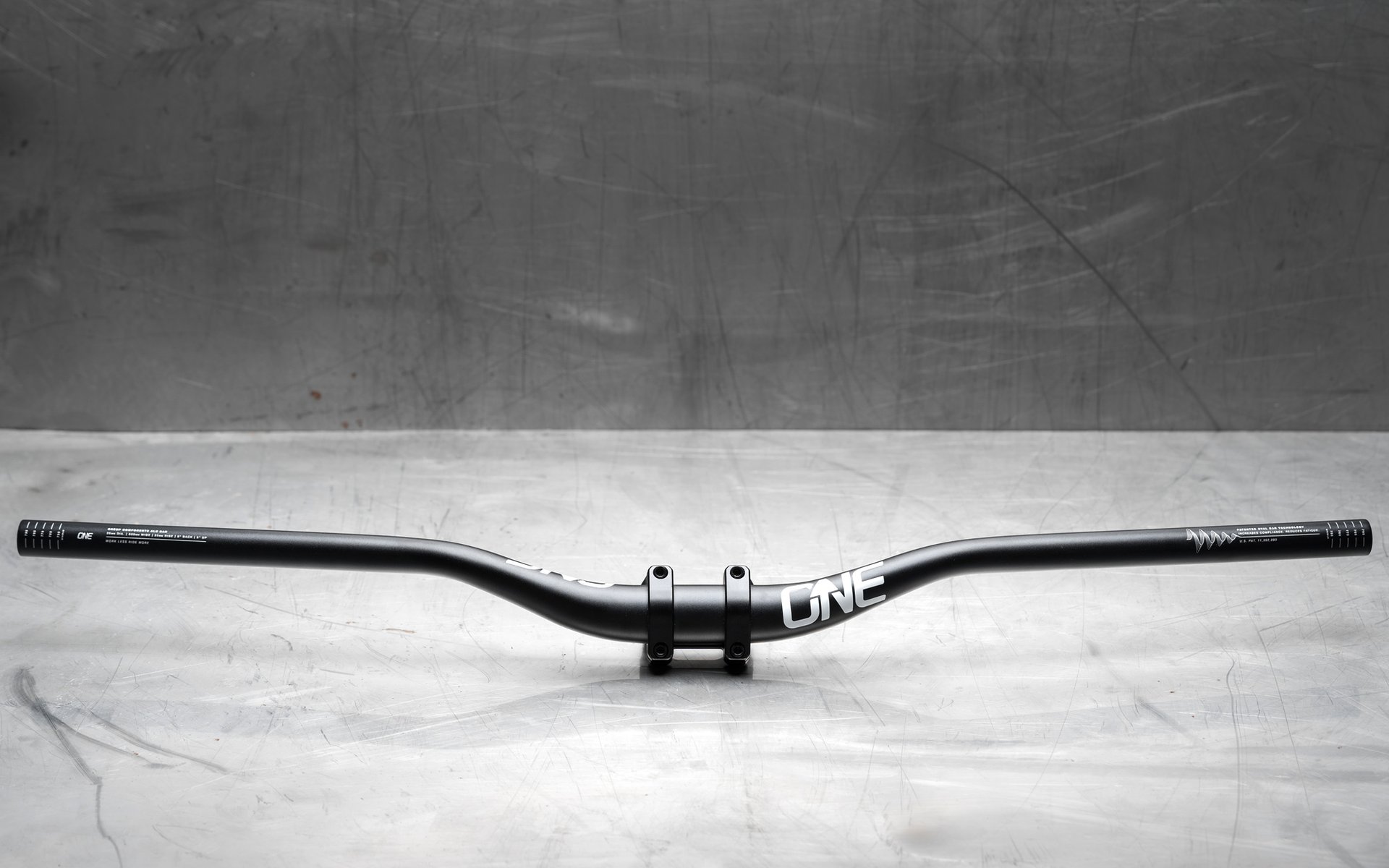 First Impressions/Product Launch
OneUp: Aluminum Handlebar and DH Stem
New OneUp Aluminum Handlebar
The vibration damping of the OneUp Components Carbon Handlebar is now available in aluminum. OneUp claims carbon performance at an aluminum price. The new Aluminum Handlebar applies the same patented oval shape as their Carbon bar, aimed at delivering increased vertical compliance without sacrificing steering precision.
OneUp Aluminum Handlebar Specs and Pricing
800mm Wide / 35mm and *20mm Rise / 35mm Diameter / 8° Backsweep / 5° Upsweep
Weight: 337g
Material: 7050-T76 Aluminum
Intended Use: Trail, Enduro and DH
Max Clamp Width: 80mm
Strength: DH (ASTM Cat. 5 Downhill) and EFBE TRI-TEST® GR
Finish: Fine shot peen with polished black Alu logos
Colour: Black
Decal Kits: Red, Green, Blue, Orange, Gold, Matte Bronze, Black, Purple, Oil Slick and White
MSRP: 119 CAD / 89 USD / 79 GBP / 89 EUR
*20 mm rise Aluminum Handlebar available in August 2023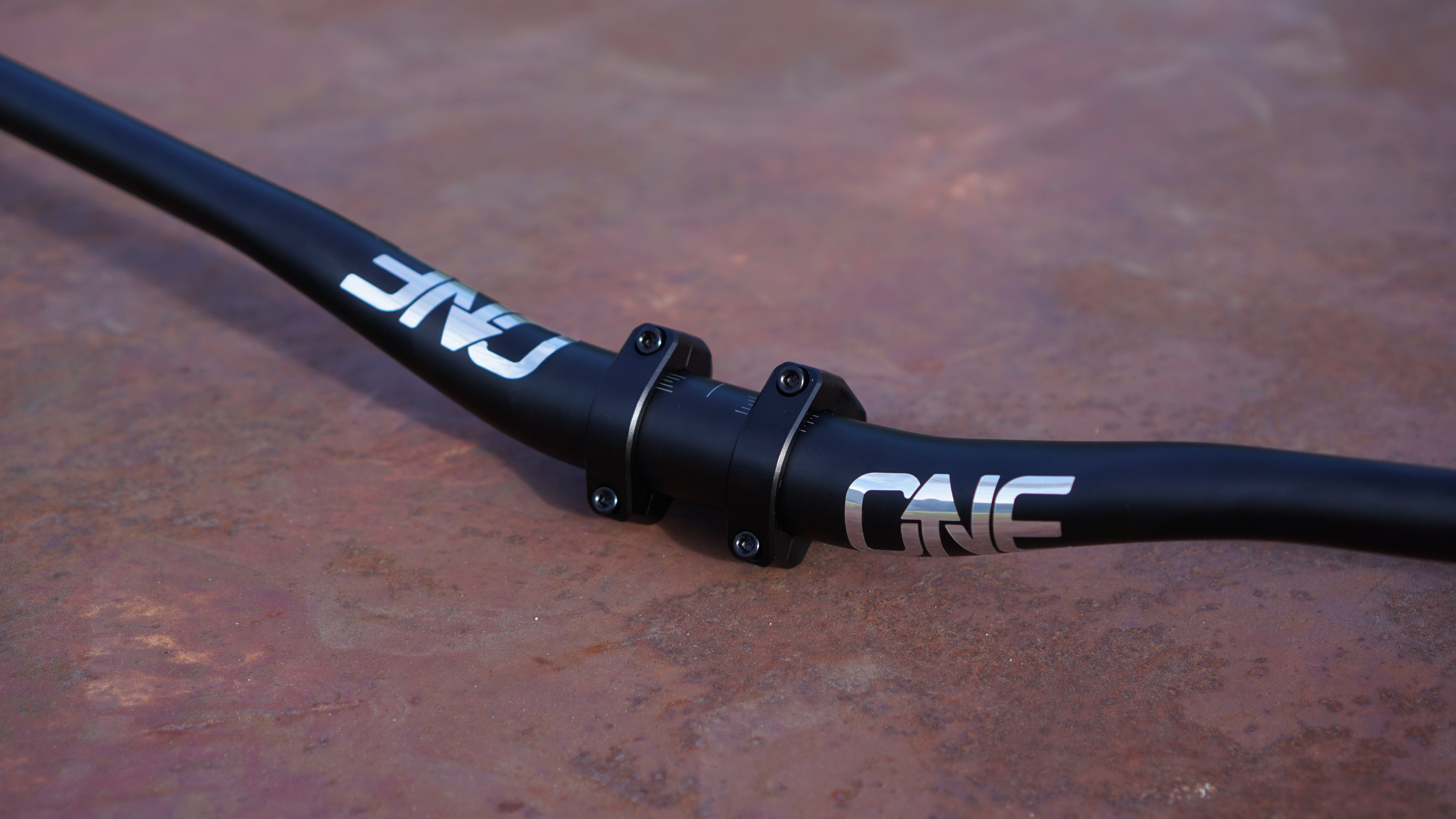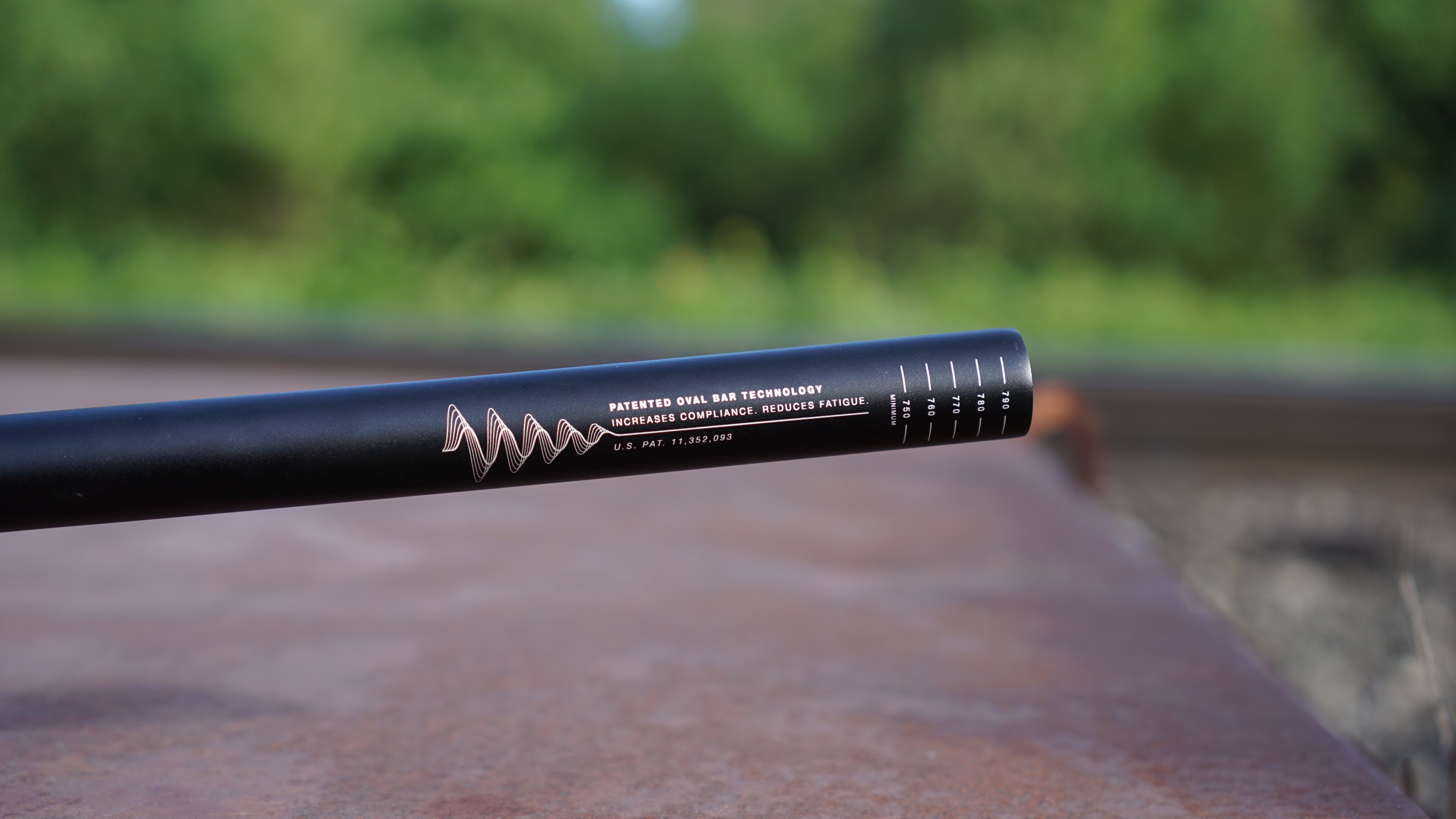 New OneUp Direct Mount Stem
From OneUp: The Direct Mount Stem was developed specifically for the needs of our World Cup DH athletes. It's a clean, simple design with a 0mm rise and 60mm bar clamp width. The spacer kit gives you an additional 5mm or 10mm of adjustment.
Direct Mount Stem Specs and Pricing
Clamp Diameter: 35mm
Length: 45mm
Rise: 0mm (5mm and 10mm available with the optional Spacer Kit*)
Weight: 155g
Material: 6061-T6 Aluminum
Finish: Fine shot peen
Colour: Black
MSRP: 129 CAD / 99 USD / 89 GBP / 114 EUR
DH Stem spacer kits (2x 5mm spacers) will be available from OneUp in August 2023.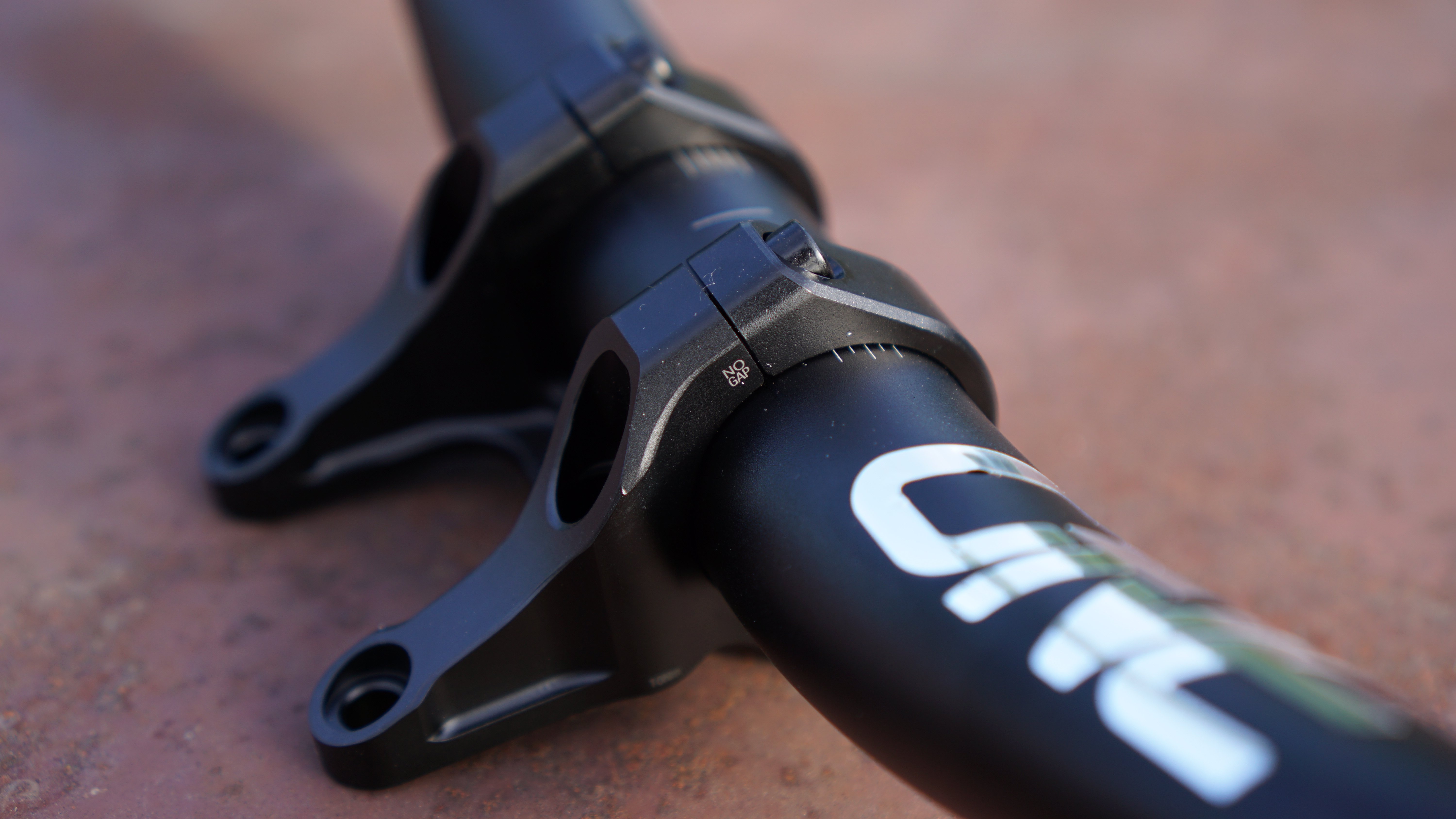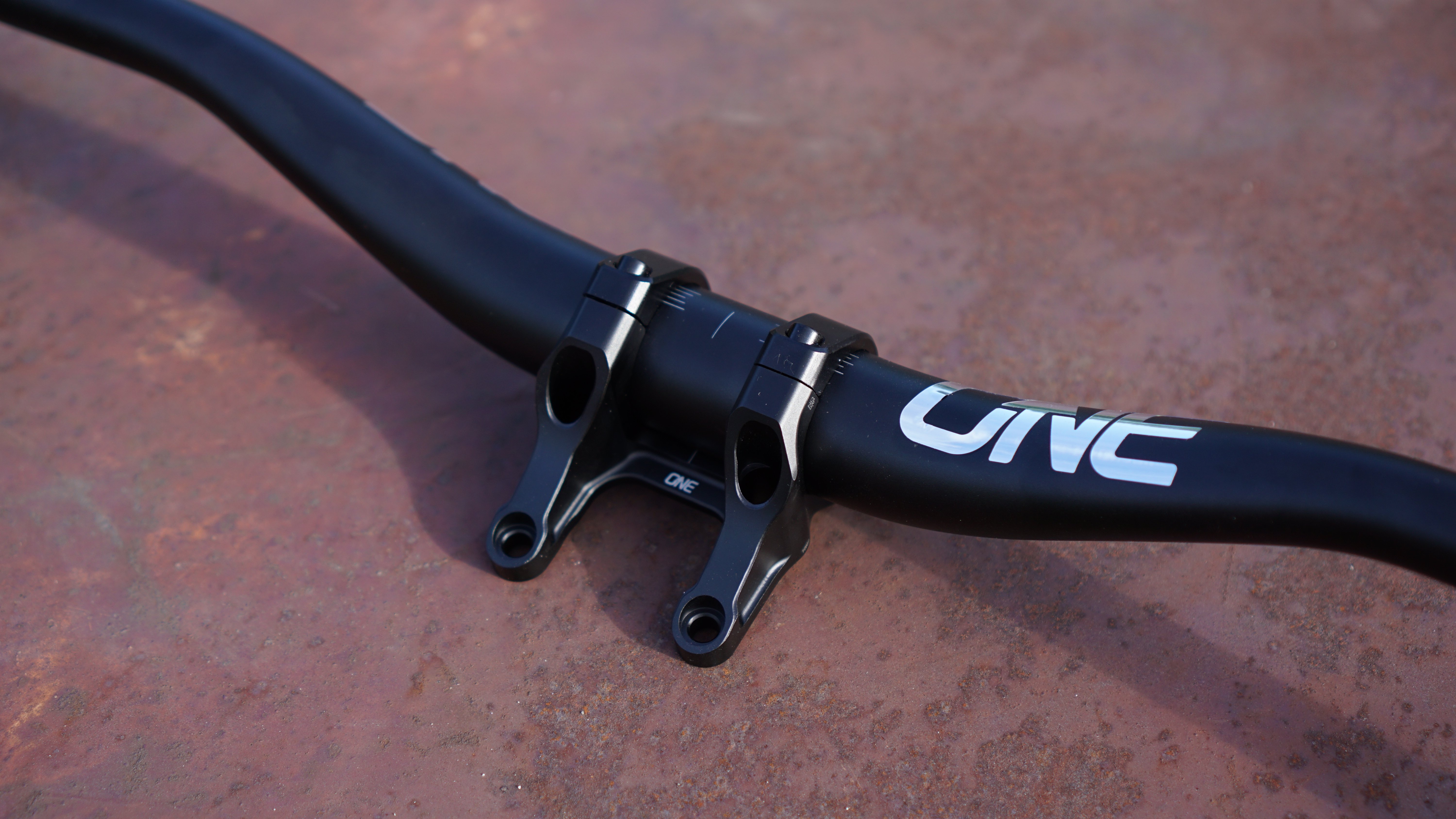 Ride Impressions
I've had the new OneUp Aluminum Handlebar and Stem on my downhill bike for a few weeks now. Since then I've put in 5 days at the Whistler bike and about 18,000 m of descending. It took a bit of time to get comfortable on this bar and stem as the 45 mm stem is 5 mm shorter than most downhill stems, and the 35 mm rise bar is taller than my previous bar. After moving some stem spacers around I got comfortable with the cockpit.
I like the sweep angles in the handlebar, and for my setup I liked the slightly shorter reach of the stem. While I had to lower my stem a bit to accommodate the higher rise bar, I do like the higher rise on my bike; it seems to give a greater variation in hand placement for a small change in the rotation of the bar in the stem.
I have soft office worker hands, so hand fatigue and arm pump is usually my biggest battle on a bike. The oval OneUp bar is one of the more compliant aluminum handlebars I've tried and it did seem to help with reducing hand fatigue. I thought I might not like the additional flex in the bars, but even with some hard landings and high load compressions I never noticed the bar flex in a negative way. Steering precision seemed unaffected, which is good! I ride carbon bars on my trail bike, and these do feel more like carbon bars than other stiffer aluminum bars I've tried before. Stem-wise, after 5 big days of riding the stem bolts have retained their torque perfectly. I haven't had these too long or crashed heavily with this combo yet, so I can't comment on durability.
So far I've enjoyed my time on the OneUp aluminum bar and DH stem. I think the combination looks fantastic, I like the bar angles, the bar made a difference in reducing hand fatigue, and they're reasonably priced. All in all I think the Oval Aluminum handlebar and downhill stem are great products from OneUp.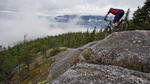 Tim Coleman
Age: 41
Height: 183 cm / 6'
Weight: 87 kg / 192 lbs
Ape Index: 1.055 / +10 cm
Inseam: 81 cm / 32"
Preferred Riding: Gravity Mountain Bike
Bar Width: 800 mm
Preferred Reach: 500 - 520 mm (but this is stack and head angle dependent)