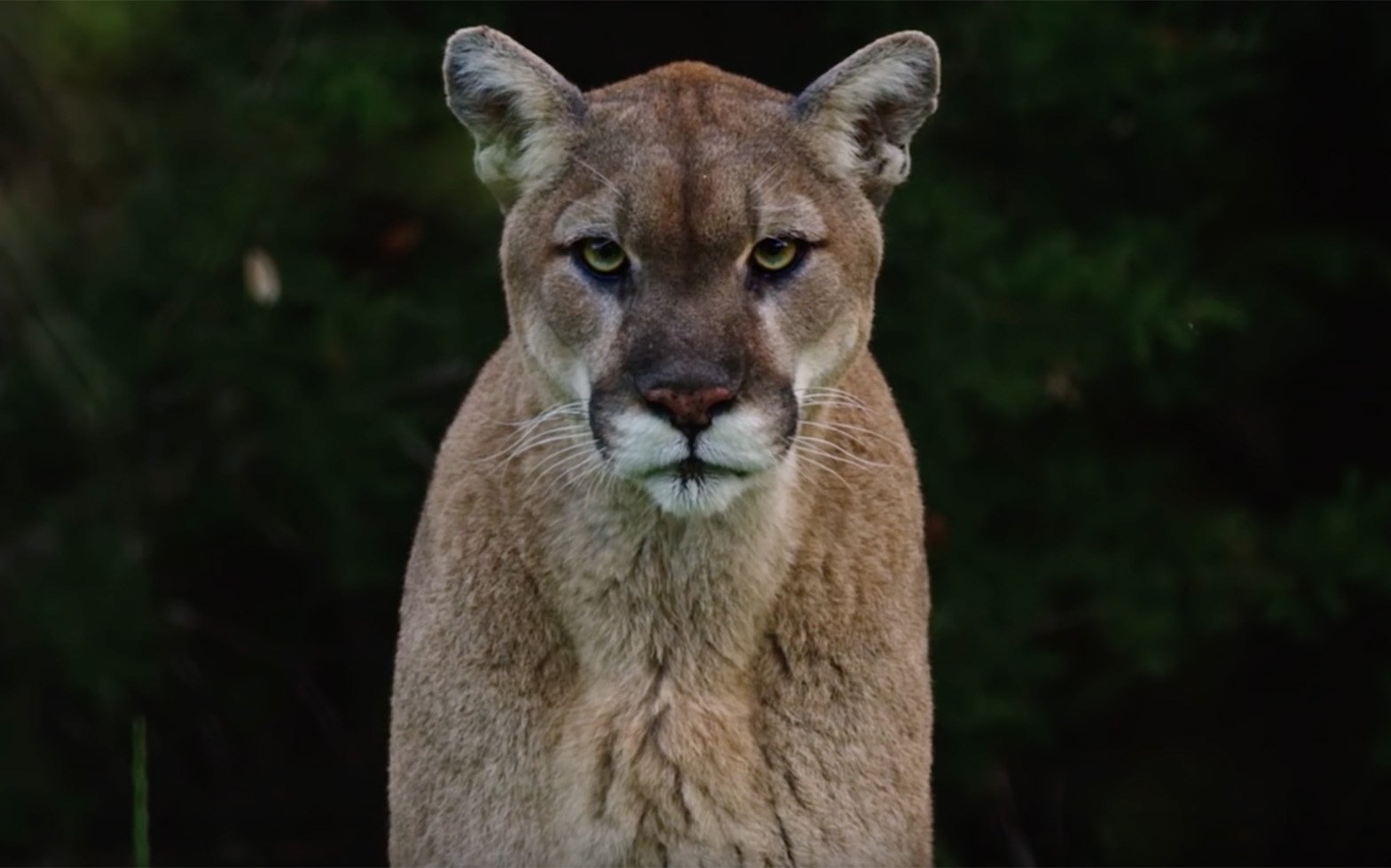 Cat was Emaciated
One Mountain Biker Killed and one Injured in Cougar Attack
Two mountain bikers, riding near North Bend in the foothills of the Cascades, did everything right when the first confronted a cougar. They stood their ground and did their best to scare the animal away by yelling and even swinging a bike, and it seemed to work. Unfortunately the animal made a second attack, jumping on one of the riders. 
The beast bit the man's head and shook him violently, prompting the second rider to flee. This triggered the cougar's chase response and it pounced on the other rider, a woman. The man who was initially attacked, identified as Isaac Sederbaum, 31, fled to get help. When it arrived they found the cat with in the the cougar's den with  Sonja J. Brooks, who had been killed by the male cat.
Officials, who later treed and killed the cat, said an adult male normally weighs 140lbs and can exceed 200lbs, while this specimen weighed only 100lbs. A necropsy will be performed to determine if the animal was diseased in some way that could explain this unusual behaviour.  
Cougar attacks are extremely rare while fatalities are almost unheard of. The last fatal encounter in Washington State occurred on Dec. 17th 1924 near Olema. Ms Brooks was only the 25th individual killed by a cougar in North America since 1890. Since 1856, 156 bear related fatalities have occurred.