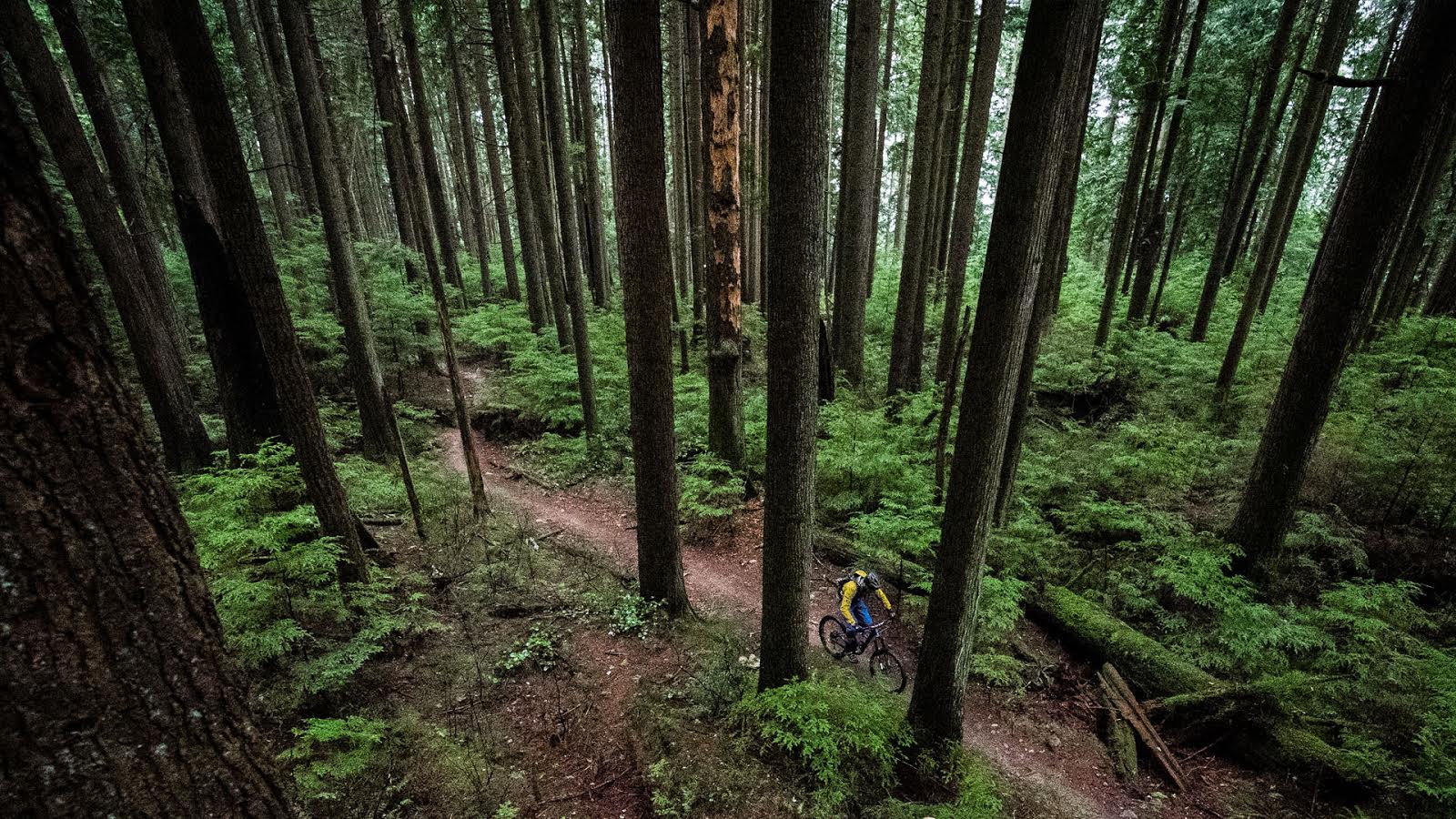 Ohlins TTX Shock on the 2014 Specialized Demo / Enduro EVO
Specialized has yellow fever for 2014 with an exclusive new shock from long time Swedish suspension developer Ohlins. Featuring the twin tube technology that was licensed to Cane Creek nearly a decade ago, the Ohlins TTX shock will be available with both the Demo and Enduro EVO in 2014, and retrofittable to current models (back to 2012 for Demo and 2013 for Enduro EVO).
Ohlins' signature yellow and gold have seen success in motorized racing for decades, beginning with motocross in 1976. The Swedish company has big involvement in MotoGP, Supercross, and World Rally – a good indicator that they know their way around long travel dampers in high performance situations.
With the TTX shock, Specialized and Ohlins had simple goals in mind: consistent damping, simple adjustment, and a proper range of spring rates. The damping is a technology issue, the adjustments tailored to the Demo and Enduro EVO, and springs will be available in 23 pound increments.
The range of adjustment on the TTX has been kept quite narrow and tuned specifically for the two FSR bikes: low speed compression will be adjustable to 16 clicks; high speed compression only 3 clicks; and low speed rebound 7 clicks.
Also featured on the TTX is a spherical bearing at the front of the shock allowing the body to twist, reducing the possibility of binding on the shock's piston. The offset eyelet in the rear bushing found in current Demo frames will also remain to allow adjustable geometry.
The TTX will be available on 2014 Demos in the coming months, at which point we will have the opportunity to log some time on the shock. Until then, armchair engineers are welcome in the comments below…
---
Are you excited to see Ohlins step into the mountain bike market, or do you think we already have too many options?