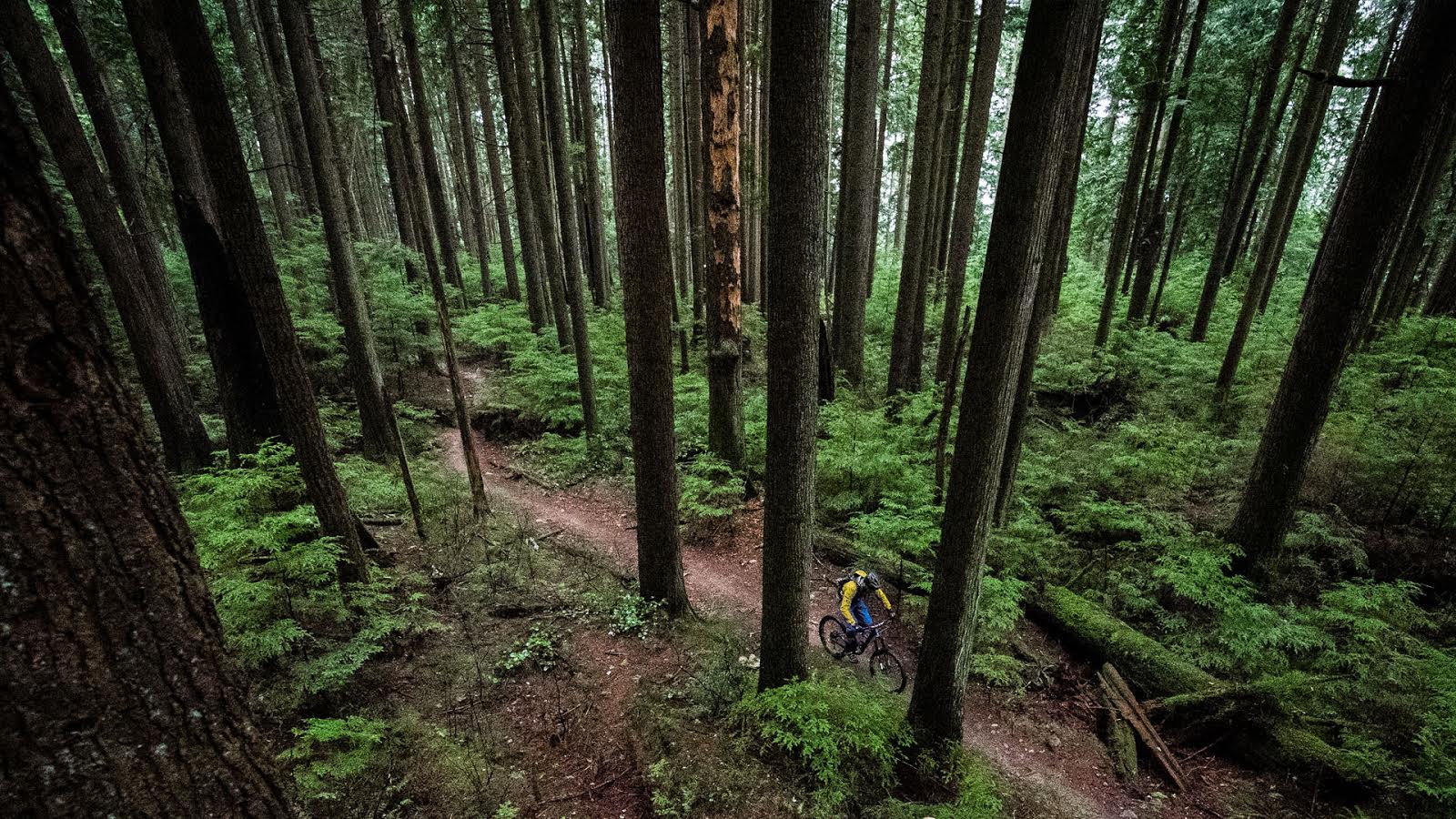 Öhlins RXF 34 on the Inside
In the world of motorsports, Öhlins is synonymous with fast. Whether you're an amateur coming up with a few grand for dampers, or a professional team, Öhlins twin-tube (TTX) dampers are widely considered best in class.
Unique direct mount tapered one-piece crown-steerer doesn't use a crown race. 34mm Stanchions. Öhlins' seals.
If you have admired an Öhlins shock, fork, or damper for your moto, you could be forgiven if the bold black-and-gold suspension leaves visions of unlimited credit cards and precious metals dancing in your head. So, it was a bit surprising to hear that Öhlins' first foray into a production mountain bike fork, complete with their TTX damper technology, was retailing for less than their aftermarket Fox 40 damper.
Bolt on 15mm Axle with pinch bolt lower.
The $1150 USD price tag is competitive with high performance forks from brands offering much simpler platforms and less cachet.
Open The Box. There aren't enough "O's" in smooth.
The RFX 34 feels very fresh out of the box. The damper detents are positive, the air system has a smooth, continuous, feel through the stroke and the fork looks great. Öhlins sells this fork in 120, 140, and 160mm travel versions – our tester is the 140.
Machined adjusters with ball bearing detents. Each click is positively deliberate.
The high-speed compression adjuster is an interesting 5-click affair (Ed. note: 3-positions according to Öhlins manual – 5-positions on our fork and other test forks) with the fully positive position intended to close the circuit off enough to provide ample support for climbing while maintaining traction. This makes the feature useful off road in a way that low-speed compression lockouts are not.
Damper sealed in stanchion with bleed port visible. It's a tight fit and tolerances are spot on.
The low-speed compression and rebound adjusters both offer a significant number of detents and wide range of adjustment, so you should be able to dial in perfect performance for your weight, bike, ability, and terrain.
The fork's air system is a two valve affair located on the non-disc side of the fork – an intelligent design choice: no worries about lubricating oil from the air system getting on your disc rotor here and base air pressure settings are printed on the fork lowers. We will talk more about set-up in our initial ride report, but early adopters should read the owners manual. Öhlins recommends fork sag, in a neutral/normal riding position, between 10 and 15% of fork travel.
Self-contained air system cartridge featuring a unique three air chamber, two valve, layout so Ohlins can control positive and negative pressure and progression. A hint of Ohlins' signature gold anodizing.
Öhlins is using a one-piece machined crown-steerer, unique except for a couple of models from X-Fusion. Its 15mm axle requires an Allen key for installation and is held in place by a pinch bolt on the drive side.

One piece crown steerer interfaces directly with a 52 x 40 x 7 45-degree bearing, as found in Specialized's integrated headsets.
One interesting feature of the fork is the tapered steerer that lacks a flat seat for a crown race. The RFX 34 steerer interfaces directly with the 52 x 40 x 7, 45° x 45°, lower bearings found on Specialized frames without using a replaceable race. For those using a Cane Creek integrated headset, you can install a 52mm, 45° x 45°, bearing in their tapered headsets (Cane Creek part number AAA0695K – Ed.). Some headsets will not be compatible with the RXF 34 fork, but your worst case scenario is likely just ordering a Lower cup and bearing from Cane Creek if you want to run the Öhlins fork on your non-Specialized bike.
Open The Fork. Quality Build.
When you pull the lowers of the RXF 34 the foam rings are well soaked in oil and the seals have been well lubed. The bushing tolerances are perfect; just a touch on the tight side and it's hard to believe but this fork will feel even smoother after a break-in and basic service.
High Quality machined parts: Damper above uses Ohlins' twin tube TTX technology and is bled in stanchion. Air system below is a self-contained cartridge system.
If you've felt the excellent SKF seals that are spec'd on Fox, RockShox, and some Marzocchi forks – and available aftermarket for many other products – the distinctive blue Öhlins seals are notably softer.
Öhlins' seals are softer than most. Excellent build quality with well-greased seals and fully lubricated foam rings: right out of the box.
Unarguably the crown jewel of all Öhlins products, the TTX twin tube damper is, in this case, a sealed in leg affair with the bleed port accessed by removing the lowers. The air system is an entirely self-contained cartridge unit, making service simple and meaning you aren't relying on the internal tolerances of the stanchions. Out of the fork, it compresses smoothly with very limited stiction.
Öhlins' twin tube TTX technology damper is bled in the stanchion. High quality machined parts all around.
The quality of manufacturing and assembly of the fork is excellent; on par with the best the bike industry has to offer. But compared to top level Öhlins moto dampers, costing more than this complete fork, the fit-and-finish are not at the same level.
Ride It. Öhlins Outside.

I'm excited to hit the trail on Öhlins' entry to the ultra-competitive fork market. The excellent build quality, solid chassis, super smooth air spring, and the TTX damper technology's reputation should make for a top notch trail experience.
Öhlins.
Watch for our initial ride report, with a look at how Öhlins' base settings compare to our preferences for local terrain, once we have some hours on the fork.
---
How is your lust factor now?