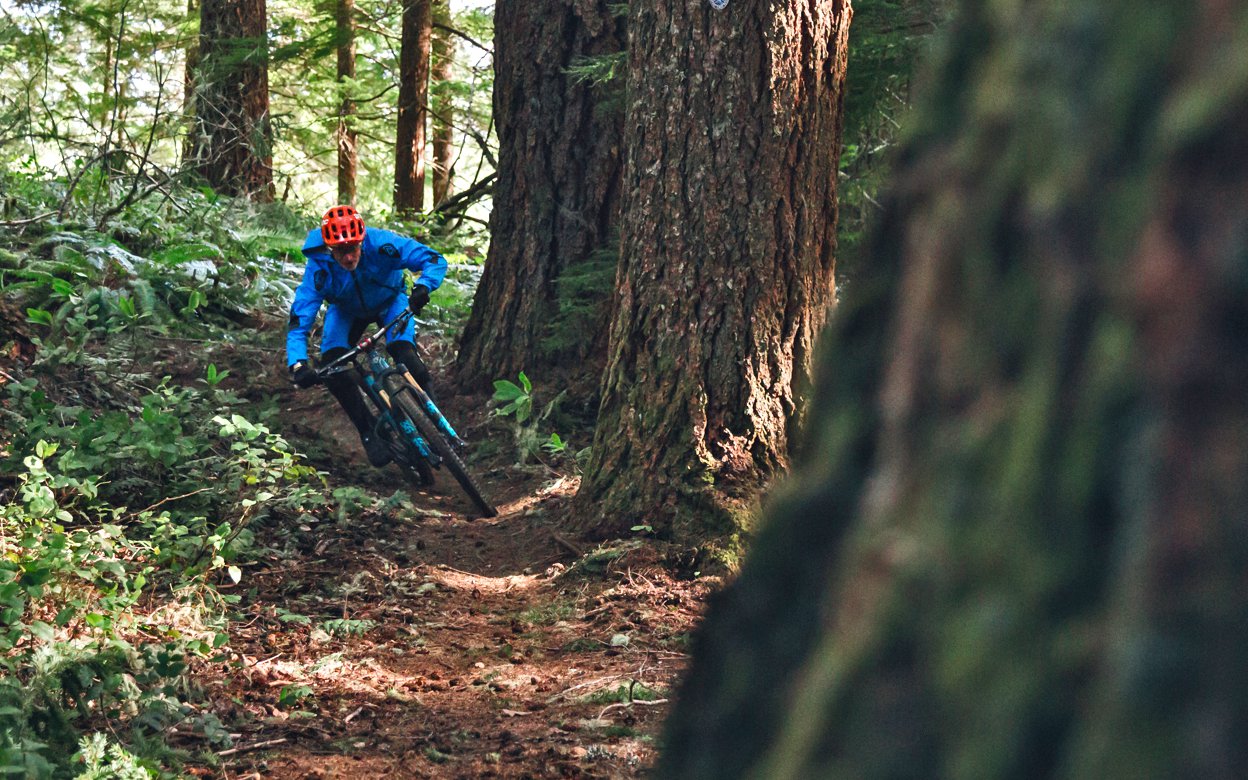 Places to Ride
Oakridge Oregon - MTB Capital of the Northwest?
Our pilgrimage to Sea Otter became a road trip about five years back and we haven't flinched. Riding and exploring along the I5 in both directions was the big draw, as well as saddling up once we arrived in Santa Cruz. We always ride in Ashland, Oregon because it's sweet and because Nathan Riddle lives there and he always gives us great advice. We have explored a little east of Portland and even stopped for a ride at Chuckanut in Bellingham on the way home in the past, but we've been looking for more. There has to be more!
Past Ashland there are plenty of mountains and the terrain looks spectacular. The closer you get to California the drier things become but the topography continues to scream "there are great trails here!" How can a town called Weed, California not have sweet single track? But how can it not (yet) sell legal marijuana either?
There was some stuff on Trailforks but nothing put us in the tractor beam. I asked a bunch of industry friends and most pointed us back towards Ashland. Nathan however, was once again the source of gold. He told us the Alpine Trail in Oakridge Oregon is one of his top five trails in the State. This is the sort of trail we don't have in this part of B.C.; it's 13.8 kms long (8.6 miles) and it's fast and smooth. Not the gnarly stuff we are used to but Nathan is never wrong. 
Coming from the south, google maps took us off the I5 into some banjo picking country. The 97 north is what you might call God's country. And Trump country as well. The countryside was spectacular but towns like Dorris, CA (pop. 896) were scarred with shuttered businesses. By the time we got settled into the Best Western (good hot tub!) and went in search of grub, most places in Oakridge were closed. The only place we found open after 8:00 pm was Big Mountain Pizza and they were vacuuming by the time we left. The food was fine but there were some other places we would have liked to try, including a new brew pub (Brewer's Union Local 180).
Below you'll find a little video of AJ and I riding in Oakridge. Clearly we need a chesty because this video does not do the trails (or us!) justice!
Oakridge is nothing like Ashland, a beautiful University town with a huge Shakespeare festival, or Leavenworth WA, with its kitschy but quaint Bavarian theme, or Bend which is filled with craft breweries and outdoor enthusiasts; this is a rundown post-industrial town banking on recreation to bring back some life and some cash. 
Oakridge's most famous son is Mason Williams, the composer of Classical Gas. Williams wrote the song in 1968 and went on to record 12 albums, including one that went gold in 1991. But he was just getting started. He was also a writer, stand-up comedian and poet. He worked on SNL and the Smothers Brothers Comedy Hour earning 3 Emmy nominations to go with his 3 Grammy awards. He also wrote 13 books. He's even married to a Canadian woman FFS. The guy's a genius. 
In the morning we had a little hotel breakfast and went to meet our shuttle driver Rob from Oregon Adventures. Rob had done some scouting the day before and he told us the top of Alpine Trail was off limits due to a late season snow storm. There was another spot we could drop in about two-thirds of the way down, which left about 5 kms of trail. 
The top of Alpine was single track bliss; smooth arcing corners, crunchy loam with excellent grip and lots of speed. The sort of trail experience that has you grinning like an idiot. Big trees and a spacious forest amplified the Ewok Forest vibe and kept us giggling. This is not a demanding trail but you can ramp your speed up and have all the fun you need. AJ and I are certainly more accustomed to technical trails but this was satisfying on a different level. 
Trails with long straight sections or corners that aren't demanding don't interest me much. This was not that. Fun was obviously the mandate and it was executed beautifully.  The trail builders and maintainers in the area know what they are doing. And there are a lot of them it turns out. Rob told us about the GOATS (Greater Oakridge Area Trail Stewards), ATCA (Alpine Trail Crew Alliance), The Disciples of Dirt from Eugene, The Scorpions (a bunch of 'old dudes'), and the Dirt Mechanics. Hopefully they all get along because it sounds like a turf (loam?) war could get ugly. Despite the early season conditions I think we only had to stop to clear one section of trail. 
After Alpine trail Rob suggested we head to the other side of the valley to ride Larison rock. This was a little more bench cut with some nicely sculpted berms but again, speed was king. There were some long bench cut sections where falling would have been a bad idea but it was too much fun to slow down. I hit something hard enough to flat despite the smooth trail surface.
Someone described Eula Ridge Trail to us and it sounded perfect. Rob was a little reluctant to take us because he wasn't sure if he could get us to the top, but it's substantially steeper and a little more technical than Alpine, which sounded pretty good to us. Alpine drops 1200 metres in 13.8 km while Eula loses 1000m in just 6 km.
We wanted to make it to Vancouver before it got too late and we had 9 hours of road ahead of us, so we had to cut our day short. It was clear we had just scratched the surface of this sweet little riding destination. The people were super friendly, the dirt is glorious, the town is small and unassuming and the trails are built and maintained by competing squads of passionate diggers. How rad does that sound?
Getting There
Oakridge isn't close to any decent-sized airports but Alaska flies from Portland to Eugene. Oakridge is about 45 minutes drive southeast of Eugene, 2,5 hrs from Portland and about 8 hrs from Vancouver. Oregon Adventures does daily Alpine shuttles in season or you can hire them to do whatever you'd like. 
Das Capital?
Is it hyperbole to call this the mountain bike capital of the northwest? We'd have to ask what you'd call the northwest. Most Canadians don't refer to B.C. as the northwest, perhaps because we're the southwest of Canada. Even so, I'd say that's overstating it. Mason Williams was born and  went to school in Oklahoma but the town seems to have claimed him as their own, so maybe exageration is a tradition here.* 
*Mason has chosen to live out his golden years nearby in Eugene though - so clearly he likes the area.

The riding in Oakridge is very good indeed (and we only got a small taste) and there is also Mountain Bike Oregon, a three day festival that happens once in July and then again in August every year, includes unlimited shuttles, all your meals and even adult beverages at day's end. Outside called it one of the best mountain bike festivals in the country.  Bend, Ashland and Klamath Falls (an emerging MTB destination) are all nearby so it would make a great stop on an Oregon loop. The real question is, should you go? 
Yep. You definitely should.