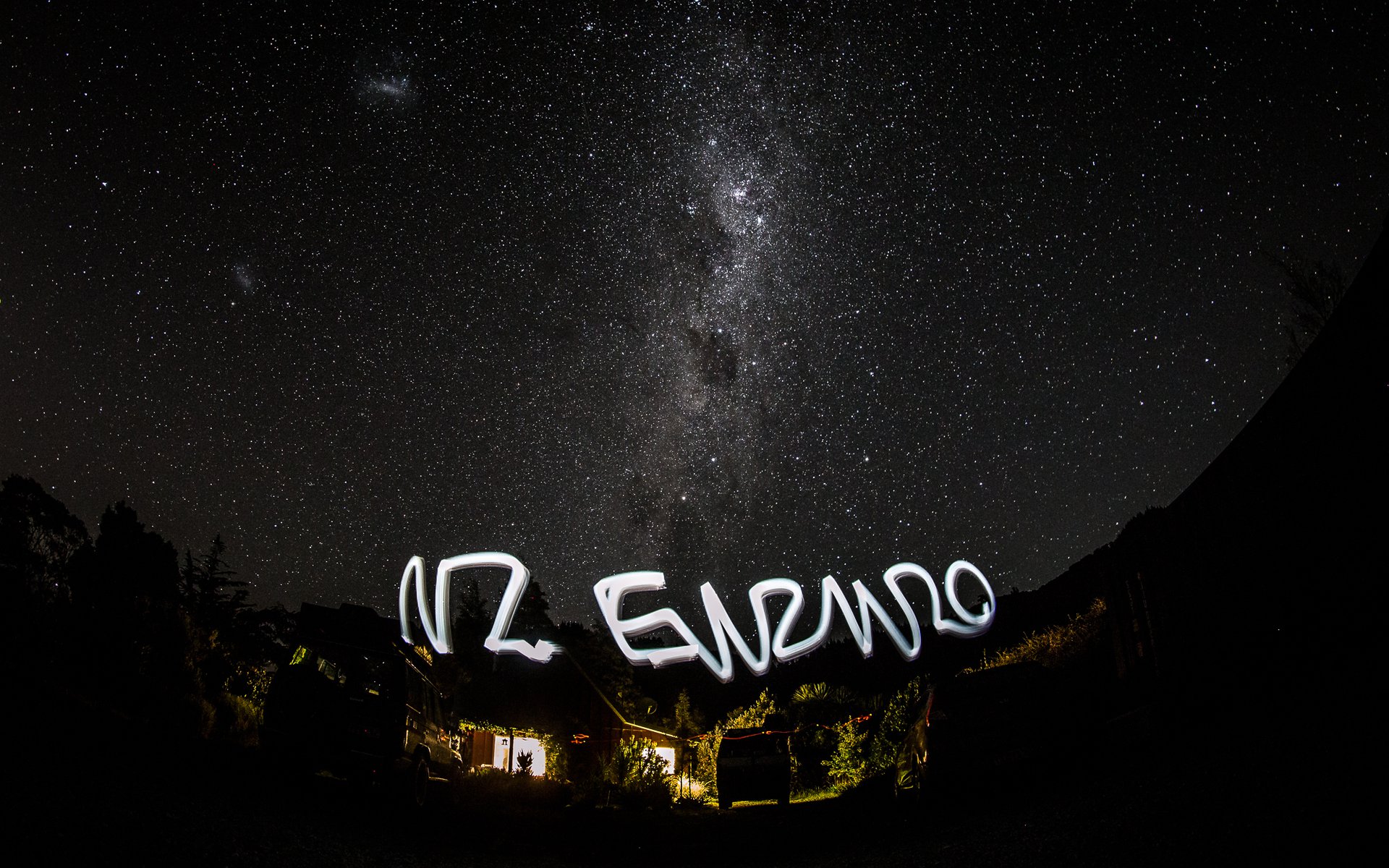 Wild & Windy in Whites Bay
NZ Enduro 2018 - Day One Action & Results
This morning saw one hundred and forty racers from ten countries descend upon the quiet cove campsite of Whites Bay. The bay is situated at the head of the beautiful Marlborough Sounds, known for its seafood, wine, and tourism. With day one being a shorter day the riders had time to enjoy a complimentary flat white and a few yarns. After a safety briefing, the riders were able to liaise up Black Jack track, which the Department of Conservation, kindly opened to riders, especially for this race. 

Today's racing was only 18 kilometres yet still packed 1,150m of climbing and descending in the two vastly different stages. Stage one was about 15 minutes long and was a quick wake up call, or shall we say an introduction to slippery New Zealand beech forest riding. We have had some unsettled weather here in New Zealand recently, so it was no surprise that the roots were treacherous. Just when the riders conquered the slippery slopes of Mt. Robertson they had to face a long three pitch climb before the finish – a long testing stage indeed. 
In Pro Women's, Nelson's newest ER doctor, Harriet Harper took stage one win over recent Trans NZ winner, Emily Slaco. For the Pro Men, last years second place finisher, Joe Nation took stage honours, followed closely by Keegan Wright and Jerome Clementz. 
Stage two, Double Eagle was a shorter but much steeper track. Thanks to the money raised by the NZ Enduro last year it has had a nice facelift by Cam Bisset from DNE track and Trail. Some brand new blind sections were waiting to challenge riders. With a clay base surface, riders had to plan their braking carefully; it was one of those short stages you could lose more seconds than gain. There was a little shuffle in the Pro Men's with Keegan Wright narrowly taking the win over Jerome Clementz with Nation in third which means we leave Whites Bay with Keegan leading, Nation in second and Clementz in third. In the women, despite Slaco taking the win on the second stage, Harriet retains the lead with Uriell Carlson from the USA in third. 
After the racing, riders coasted down to the beachside event village where a BBQ and some cold locally brewed Moa beers were enjoyed by all. 
Tomorrow sees them tackle the longest day in the race, they can expect four extremely challenging stages peppered with cliffside exposure, river crossings, Jurassic Park forests and green mossy south facing rocks. 
Kia Ora. 
NZ Enduro 2018, Day 1 Results
Pro Men
| | | | | | |
| --- | --- | --- | --- | --- | --- |
| 1. Keegan Wright | Overall Time: 0:14:11:00 | Stage 1: 0:10:37.00 | Stage Pos: 2 | Stage 2: 0:03:34.00 | Stage Pos: 1 |
| 2. Joseph Nation | Overall Time: 0:14:17:00 | Stage 1: 0:10:37.00 | Stage Pos: 1 | Stage 2: 0:03:41.00 | Stage Pos: 3 |
| 3. Jerome Clementz | Overall Time: 0:14:19:00 | Stage 1: 0:10:43.00 | Stage Pos: 3 | Stage 2: 0:03:37.00 | Stage Pos: 2 |
| 4. Charlie Murray | Overall Time: 0:14:44:00 | Stage 1: 0:11:00.00 | Stage Pos: 5 | Stage 2: 0:03:43.00 | Stage Pos: 5 |
| 5. Samual Shaw | Overall Time: 0:14:48:00 | Stage 1: 0:10:59.00 | Stage Pos: 4 | Stage 2: 0:03:49.00 | Stage Pos: 9 |
Pro Women
| | | | | | |
| --- | --- | --- | --- | --- | --- |
| 1. Harriet Harper | Overall Time: 0:18:12.00 | Stage 1: 0:13:31.00 | Stage Pos: 1 | Stage 2: 0:04:42.00 | Stage Pos: 2 |
| 2. Emily Slaco | Overall Time: 0:18:32.00 | Stage 1: 0:13:58.00 | Stage Pos: 2 | Stage 2: 0:04:34.00 | Stage Pos: 1 |
| 3. Uriell Carlson | Overall Time: 0:20:02.00 | Stage 1: 0:15:18.00 | Stage Pos: 3 | Stage 2: 0:04:44.00 | Stage Pos: 3 |
| 4. Ronja Hill Wright | Overall Time: 0:20:16.00 | Stage 1: 0:15:27.00 | Stage Pos: 4 | Stage 2: 0:04:49.00 | Stage Pos: 4 |
| 5. Cati Pearson | Overall Time: 0:21:07.00 | Stage 1: 0:16:09.00 | Stage Pos: 5 | Stage 2: 0:04:58.00 | Stage Pos: 5 |