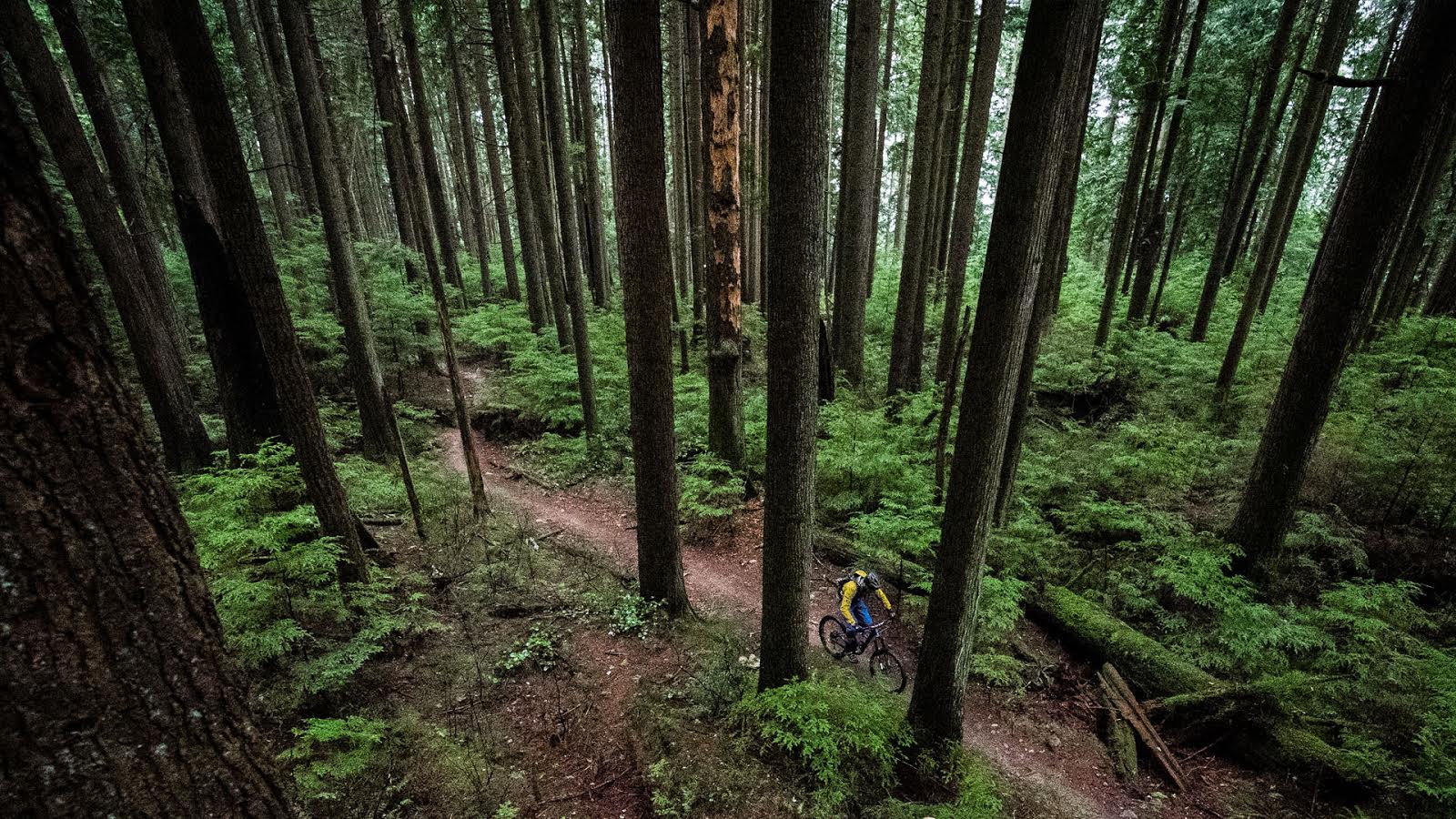 NSMBA Trails Forever Fund
What if there were no trails? What would riding mean to you then? Would you ride at all? That was the the scenario that led to this great shot of Wade gearing up for a different kind of ride altogether.
As riders, our trails are the most valuable part of the whole riding experience. Without them, you might as well just be cruising on a seawall. And most of you would love to help, but don't have time to come out to a trail day.
We get it, but there is still a way you can help and for a while longer, there is a compelling twist on it. A donor has generously offered to match up to $15,000 worth of donations to the NSMBA's Trails Forever Fund. So far, $10,000 has been donated bringing us to a total of $20,000 – meaning that with $5,000 more in donations, we'll unlock the last of the matching money and realize our goal of raising $30,000. That money will go a LONG way towards maintaining and building trails in 2013.
The money raised will further the NSMBA's efforts through programs such as TAP (the Trail Adoption Program) and hiring qualified, professional trail builders to continue the maintenance that has been going on for as long as the trails have been there. Our efforts are paying off in spades, but we need more support – from riders like you – to uphold a high standard of maintenance on the trails, which is one very necessary part of keeping solid relations with the various land owners and government entities.
You may not know that the NSMBA is a registered charity, so your donation is tax-deductible. We'd love to hit our goal before the end of the year; why not help your trails out (doubly – since your donation gets matched!) and nab a tax receipt in the process?
We've all had a great riding season, and the trails need us all to give back a little. Now you can feel twice as good about it when you do. Next time your tires hit the nicely-shaped dirt, you'll know you did your part to keep your favourite trail in good condition.
The NSMBA is using a system called Chimp to manage the Trails Forever Fund. It's fast to set up and easy to use. Learn more about Chimp and Giving Groups here.
---
The Trails Forever campaign won't go forever. Help the NSMBA get to that $30,000 mark – every little bit counts.