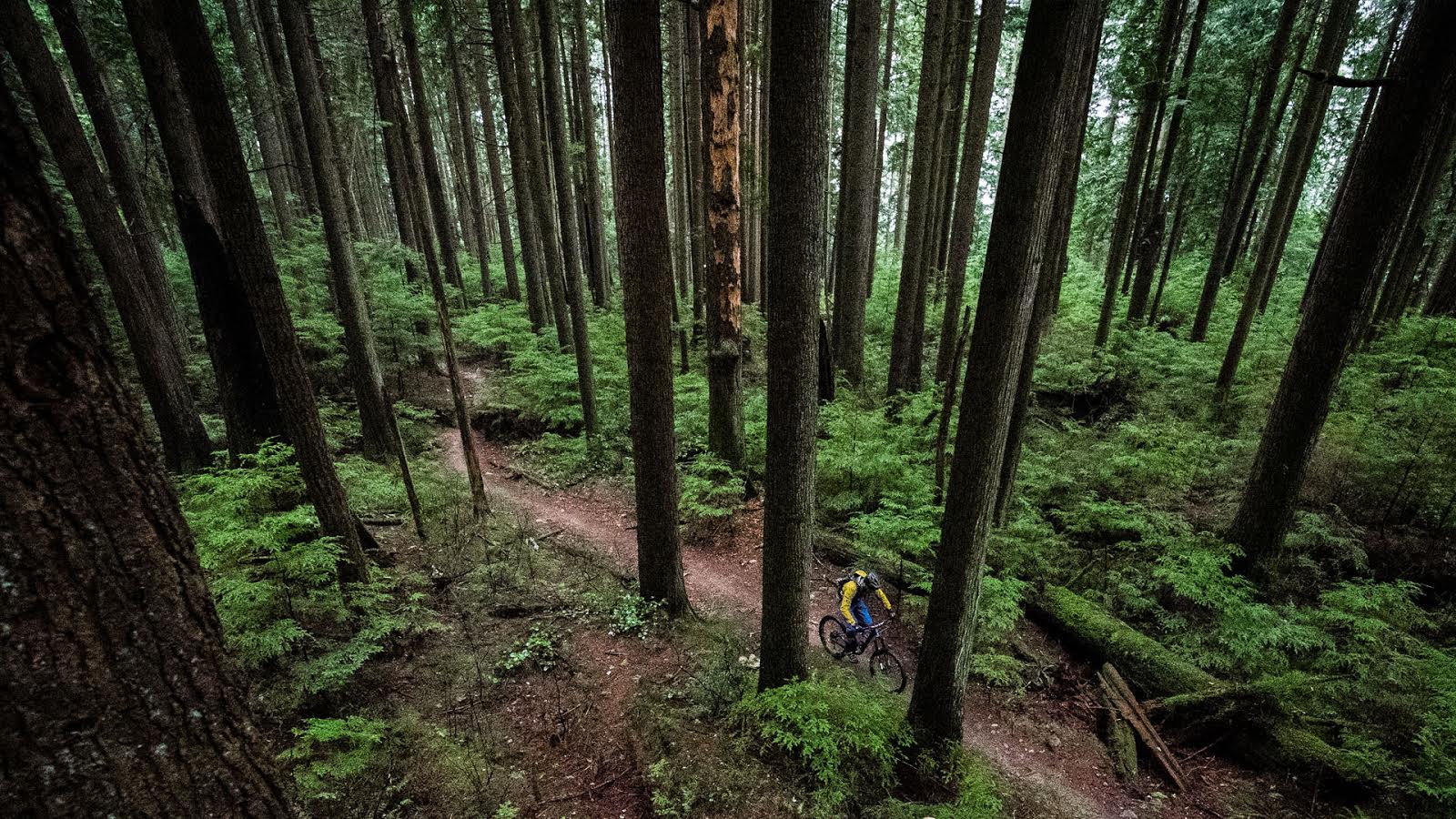 NSMB Team in Salmon Arm
A few weeks ago we released Wild 'n Out, which featured riding from our recent team trip to the BC interior. Did you miss it? Here it is again:
But photo galleries were also promised, and photos you shall have. Part one corresponds with the first couple days of our trip in Salmon Arm. Long known as a house boating mecca (in other words, getting trashed on big slow boats in the middle of Shuswap Lake and "docking" with other boaters), it would be unfair not to mention the other outdoor pursuits on offer in Slammin' Arm: climbing, hiking, backcountry skiing, fishing – all good ol' BC boys' faves. But, and this is with all due respect, we didn't think there was riding of note there before we started planning this trip. Sure, we assumed there must be some good XC loops (what town in Western Canada doesn't have those?), but none of us really thought Salmon Arm was a true MTB destination.
Then a chance conversation Cam McRae had with Matt Hunter revealed that it was one of the Kamloops native's favourite places to ride, and we knew we had to give it a look. We spent our time riding the Rubberhead trail area (I almost don't want to link to it so it remains so unspoiled) and it… delivered. For speed, berms, tight sidehill Jedi action and hound-dogging your buddies in the trees, it was just the ticket and the perfect way to get the blood flowing at the start of the trip. We have to hand it to the folks at the Shuswap Trail Alliance – they've done a great job with their local trails and now that the word is out, they can expect more traffic coming their way.
Before we get to the pics, we have to throw out some thank-yous to some people that helped us pull this trip together. Darren Robinson and the Shuswap Tourism Board did a lot to get us organized, including setting us up with accommodations at the Podollan Inn, which had friendly staff but also deserves mention for their pillowy soft beds – they were soft like ducks stuffed with marshmallows (and firm enough for bad backs). The Podollan's restaurant, Table 24, hosted us for dinner one night and you'll see from the photos that it was just what we needed after a full day of riding and shooting. Lastly, we may have mentioned it already, but it was great to have Dylan Sherrard along to hang out and be the rad individual that he is. Thanks, buddy, we would have only taken half as many wrong turns without you.
So grab a mug of something and enjoy Morgan Taylor's shots. Remember to click on the images to call up our image viewer and see them in full size.
---
Salmon Arm was a great start to the team trip and we'll definitely be back to sample the goods again. Stay tuned for the steep and deep of Revelstoke…