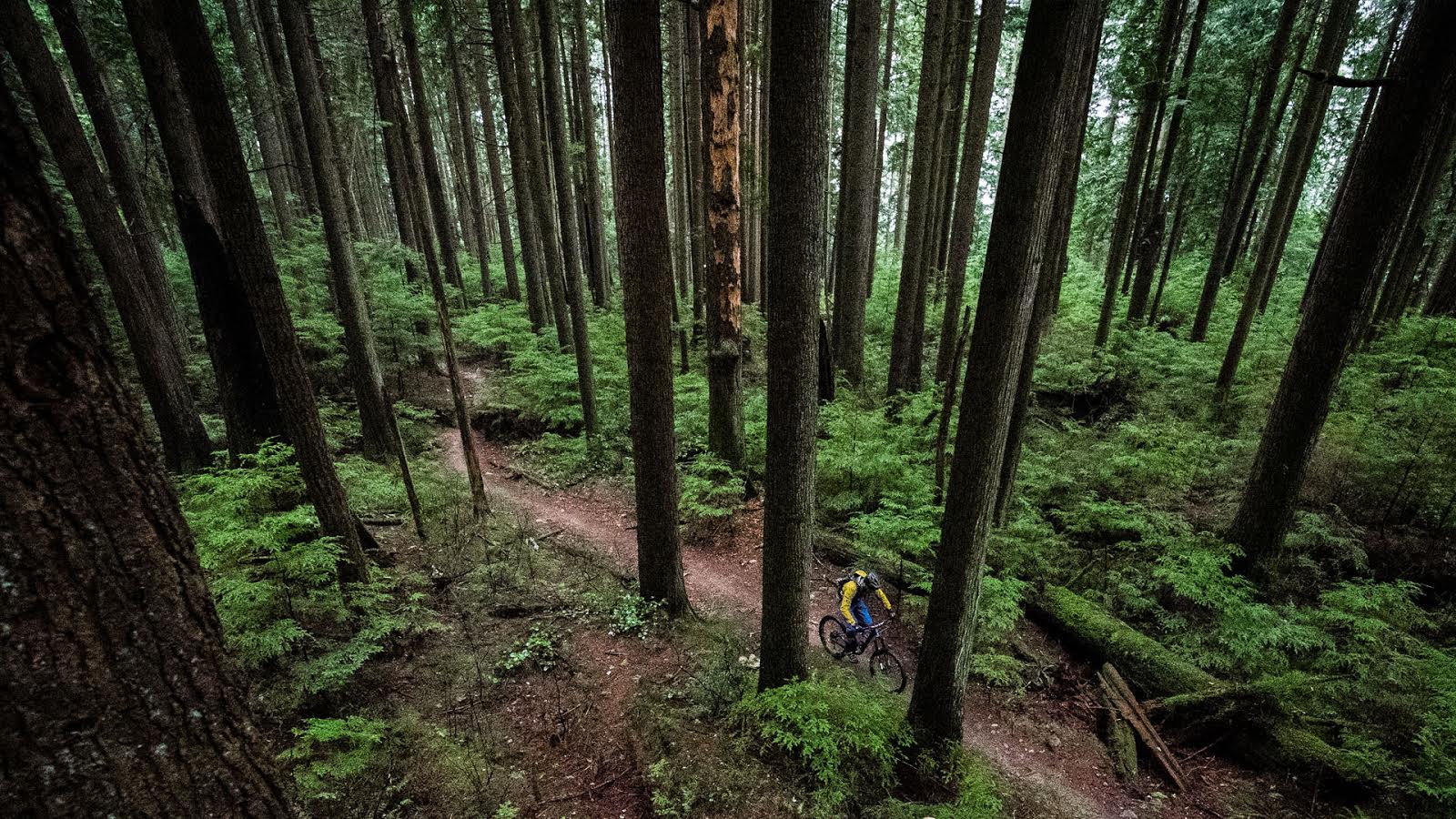 NSMB Team in Revelstoke
As the chips fell into place and everyone was able to make the NSMB Team trip to the BC interior, we had been anticipating some more time on the lake with wake surfing lessons for all from veteran wave slasher Mason Mashon. Revelstoke wasn't initially on the agenda, but in the weeks approaching the trip we were able to line up local guides and accommodation to make the most of our two-wheeled time. After a successful morning shooting at Rubberhead in Salmon Arm, we loaded up into the team Tacomas and blasted deeper up the Trans-Canada highway to Revelstoke to meet up with local photographer Bruno Long as well as local guide and local ripper Lorraine Blancher, and head straight for the Boulder Mountain riding area.
Boulder Mountain was developed as a sanctioned shuttle access riding area by the Revelstoke Cycling Association beginning in 2010. While at first one might think a sanctioned trail network means it's built with safety in mind, the Team shredders were immediately greeted with man-sized gaps on a newer trail, Hotdog Hallway. The old school Shore boys saddled up on a log with some cold Cariboos and let the young guys get their fix of airtime. After this session it was up the hill for some DH descents, and let me tell you: it was rotor deep on the fall line with tech to keep the old schoolers happy and plenty of sick corners for those of us in the middle. Bruno then joined Matt Dennison and the Team boys to shoot on a lower trail in the woods while we banged off a couple more laps of the upper trails.
We wrapped up our long day's riding at Boulder with delicious tailgate pizza on Lorraine's recommendation, then headed in to Revelstoke and lined up our accommodation at the Regent Hotel right on the main drag. Weary feet were put up to rest for just a short while before we were lured out by the creatures of the night… as it turns out, Revy's got a bit of night life and, as we found out, a sweet bowling alley. We awoke bright and early and headed for what was to be the crown jewel of the trip – but you'll have to wait for the third installment of our Team trip to read about our exploits there…
And in case you didn't catch Matt D's video from our trip, it's time to get Wild n' Out…
---
It was great to catch up with friends in Revelstoke; the riding was sweet and we're looking forward to releasing our next photo set with Mason Mashon behind the lens…