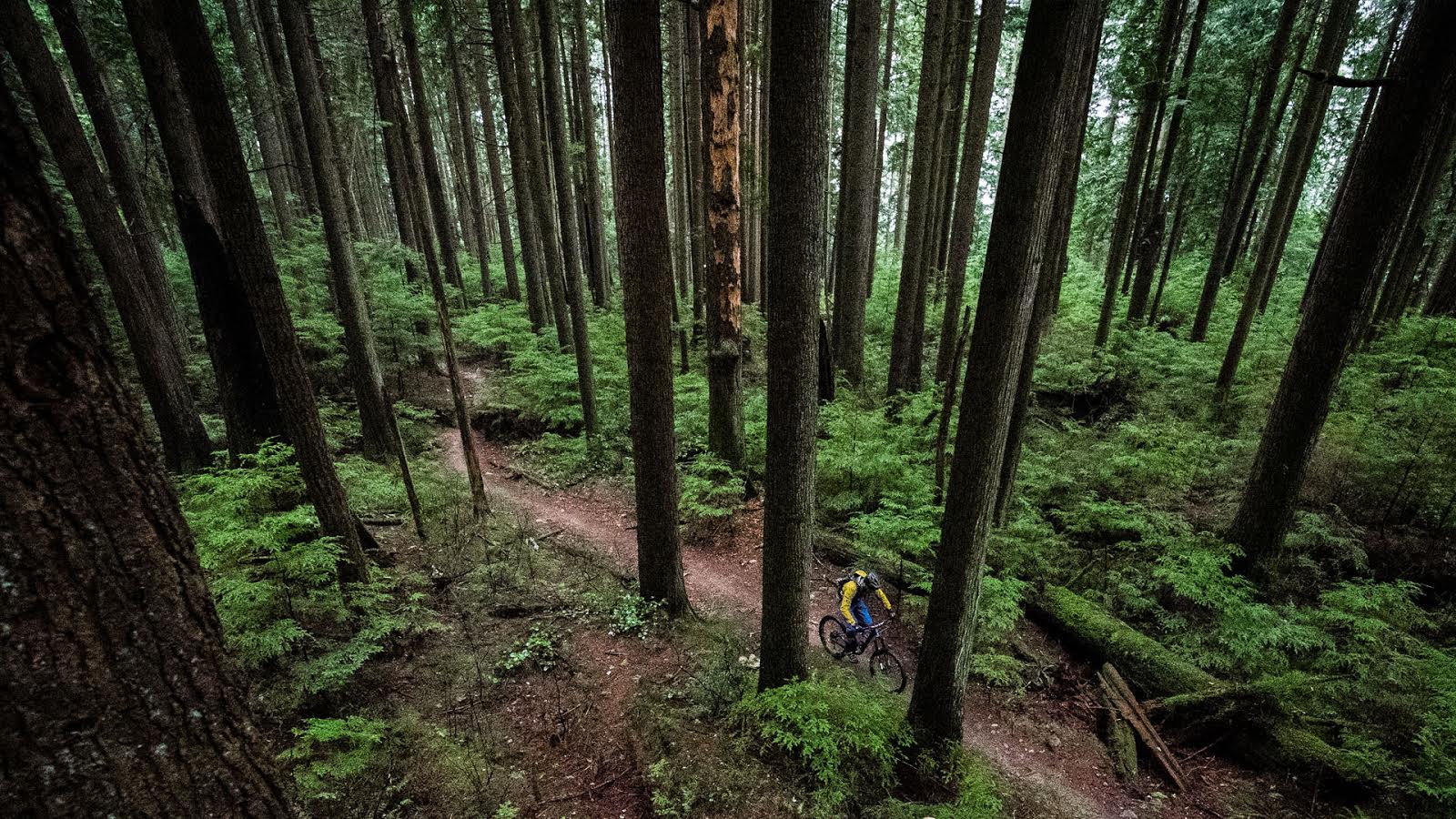 NSMB Team Gets Lost in Revelstoke
Revel n 1. To take great pleasure or delight. 2. To engage in uproarious festivities; make merry. Stoke v.intr. 1. To feed or tend a furnace or fire. 2. Informal To eat steadily and in large quantities. Revelstoke is clearly a winning combination. We revelled and were stoked from the moment we arrived until our premature departure. Things come together in Revelstoke. To the west you'll find the Monashee Range while the Selkirks look down from the East. Both ranges are bisected from west to east and separated from north to south by the Columbia River. The result is four zones with distinct climates – all right there. And there seems to be prime riding in every direction.
We were a little slow to move Sunday morning after the locals taught us how to Revel. Sarah Peterson and Lorraine Blancher helped us prove the town can party. Good vibes seemed to follow us around until the wee hours and Stephen Matthews may have lost his shoes teaching Paul Stevens to two-step on the main drag. Eventually we enjoyed our hearty breakfast at The Regent Hotel and headed south toward Blanket Creek Provincial Park, where Bruno Long and Lorraine assured us there would be steep rock faces to keep the stoke rolling. A quick shuttle and we were sampling some fine trail building.
Paulo was broken so we put everyone into our fresh Tacoma and began to bang off some laps. These were good trails. Well built and challenging and opportunities to get rowdy were plentiful. We were still on the Monashee side but, as promised, things were drier and the canopy less dense. We warmed up on Rolling Stone and grins ruled the day. From there it was on to Lost Boys – and things were about to get rowdy. Day Two of Revelstoke will be told in photos yet again, with Morgan Taylor's images bolstered by some sweet shots from Mason Mashon.
For the full recap of our extended long weekend trip, check out Pete Roggeman's Salmon Arm story and Morgan Taylor's recap of our first day in Revelstoke…
---
The snow is falling in Revy but we can't help but think about getting back up there next year…