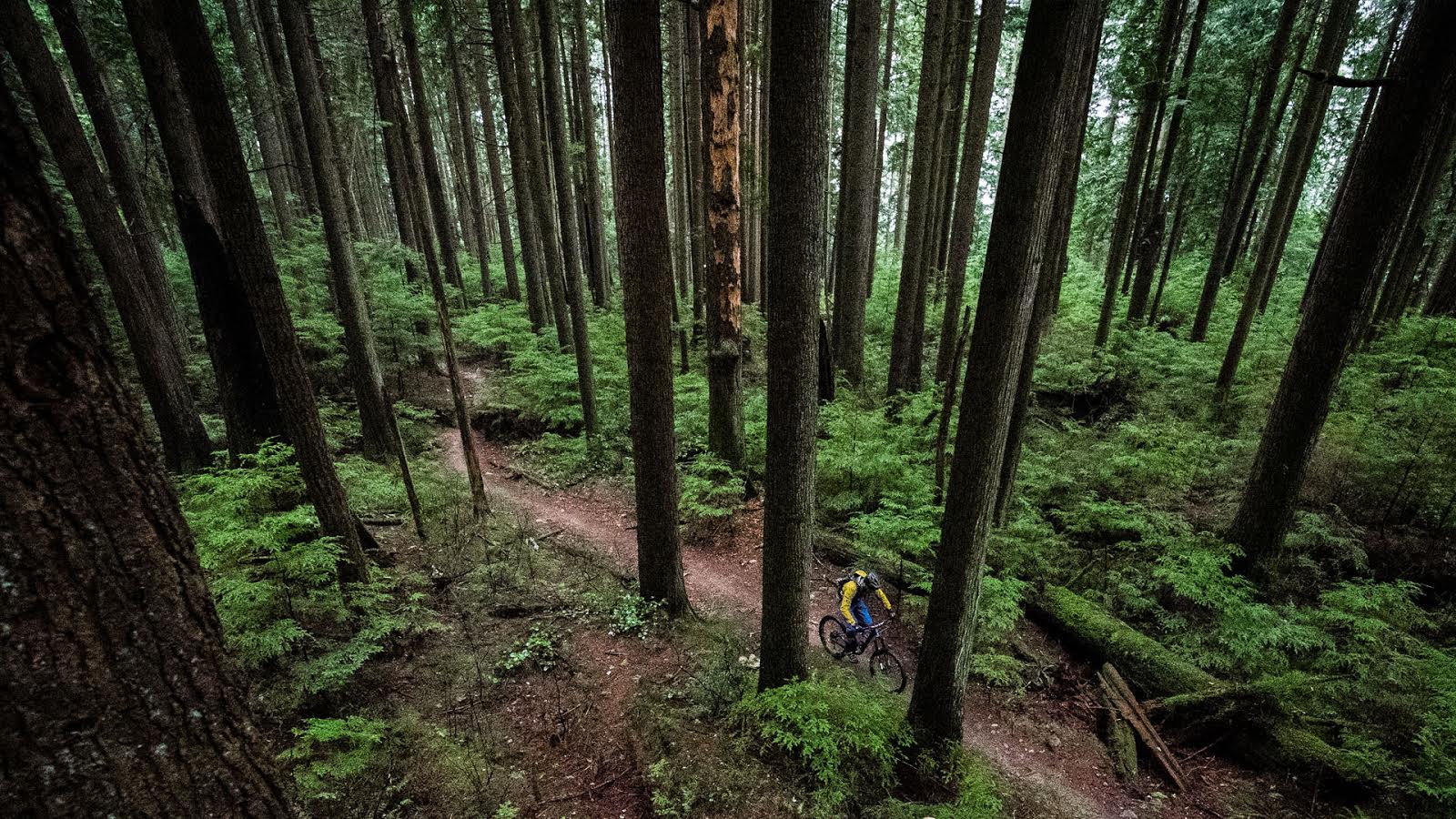 NSMB Staff Picks: Todd Hellinga
What piece of kit could you not live without? As the end of the year approaches, we begin to look forward to the next and the chance to start putting some of the new gear we found under the tree to use – but what about that stuff that always makes it out on rides with you? We asked our editors and contributors to put together their "Best Of 2013″ with one caveat: it doesn't have to be fresh, but it does have to be reliable. Todd Hellinga weighs in…

---
When Morgan asked us to come up with our 3 favourite pieces of gear I have to admit that I had a hard time coming up with anything really specific. I like gear that goes about it's tasks quietly and without fuss. I don't want to have to think about it and I need to trust it in all the different situations that I am bound to find myself in over the course of a riding season.
Over the past few seasons my stalwarts have been my Chromag Fubar OSX handlebars, ODI lock on grips, and Specialized Clutch SX tires. Releasing a new carbon bar and a line of grips, Chromag made me rethink my traditional set up this season, although the Clutch SX tires are still my go-to where the rubber meets the dirt.
It's no secret that Chromag Bikes cult following has expanded world-wide, and for good reason. Their reliable products are worthy of your attention because they are well designed and built to handle rough and tumble riding. When I'm careening down the trail I need to have a firm grasp on the situation, Chromag's new Cutlass carbon bars and Squarewave grips match up perfectly to keep me in control and on the trail.
The sleek and stealthy Cutlass carbon bars steer my All-Marketing pedally bike. At 730mm – slightly narrower than it's big brother Fubar – it gives your hands a little more margin of error when you're going a bit to hot into those old school narrow trails with lots of hand smashing trees cramping your style. The stiff bar allows those last second panicked direction changes with nothing lost to flex, but the unidirectional carbon lay up still dampens out trail vibrations nicely. A moderate 18mm rise with that classic Chromag bar up/back sweep of 5/8 degrees, puts you in the perfect position for grinding up steep climbs, flowing back down, and rolling comfortably through the forest ready to attack the trail at will. It also only comes in the best colour ever, matte black. The Squarewave grips feature a comfortable and supportive 'bulge' in the cup of your hand for all day hand happiness, and the knurled pattern helps maintain traction for your hands when you're white knuckling. It also features a 'split-teardrop' pinch clamp for keeping it firmly attached to the bars, simple, effective.
Tires are a very personal thing, and while many accusations about its heavy weight and 'slow' rolling characteristics have been levelled at it, I still think the Specialized Clutch SX is one of the best all around, mid-weight tires for aggressive trail riding on the west coast. These tires provide great traction in conditions ranging from wet wet coast roots and rocks, to steep fall line loose trails of the interior, and everything in between. They work great at low pressures and the sidewalls provide enough support to get away with the lower pressures and still resist pinch flatting. The soft compound actually lasts more than a couple weeks and I've had a set of tires last nearly a season of hard riding. It's definitely proved its worth as my go to traction for the past couple seasons.
I also have an honourable mentions to throw into the mix. Living in a new town for almost a year reinforced the helpfulness of quality trail maps. In Nelson my trail guide never left my pack and it proved invaluable for helping me learn a diverse, and new to me, trail system. The funds raised also helped support the local club, and that's true of many clubs across the province, so when you visit a new town to ride in, stop in at the local shop grab a map and you'll probably even get some beta on new trails in the area. Even if you know your riding area well, it's still handy to have a map in your pack in case you run into people lost and you can help point them in the right direction with some visual cues.
---
Broadening your horizons seems to be popular with the crew this year… what's on your list?