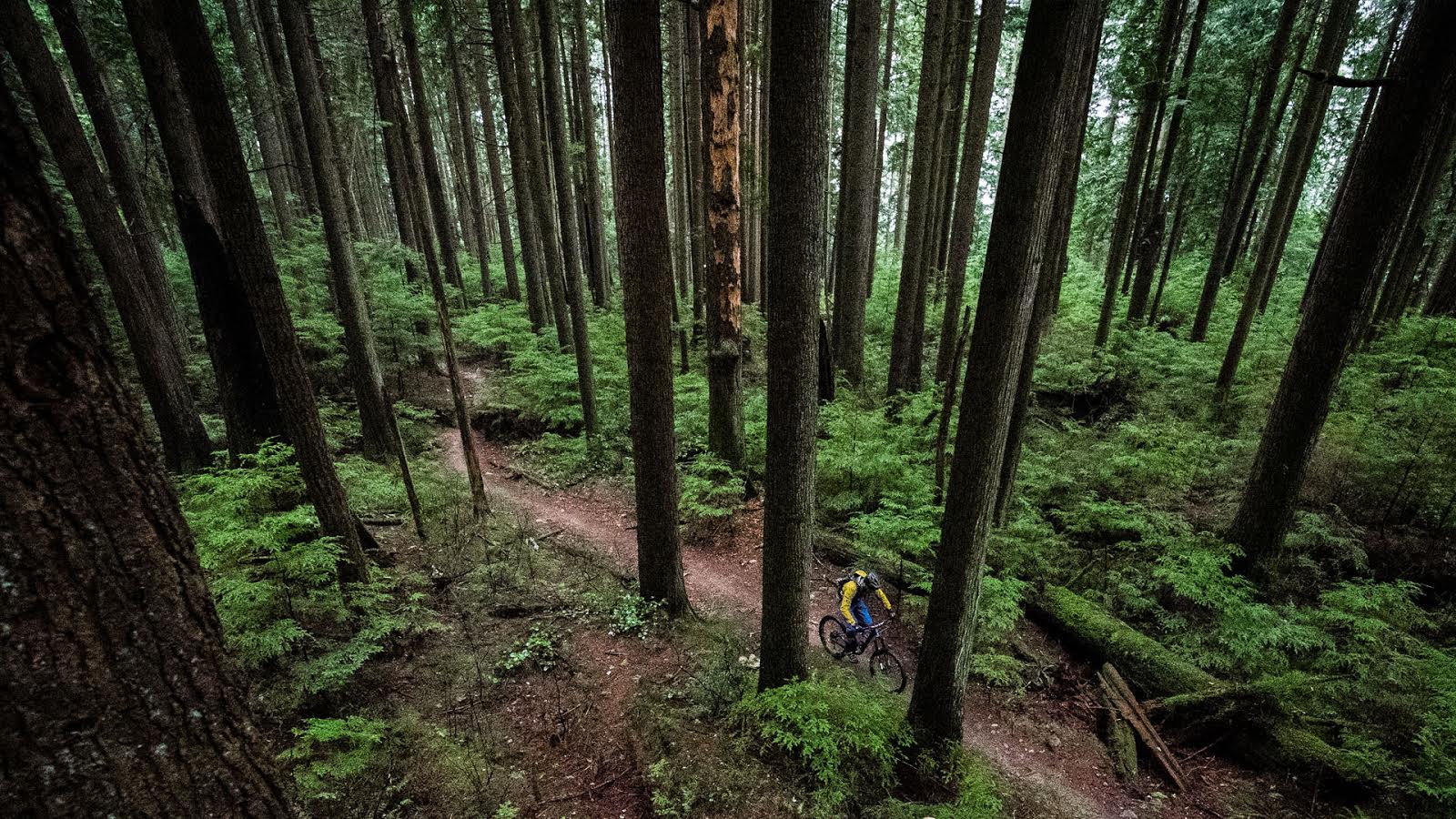 NSMB Staff Picks: Teresa Edgar
What piece of kit could you not live without? As the end of the year approaches, we begin to look forward to the next and the chance to start putting some of the new gear we found under the tree to use – but what about that stuff that always makes it out on rides with you? We asked our editors and contributors to put together their "Best Of 2013″ with one caveat: it doesn't have to be fresh, but it does have to be reliable. Teresa Edgar drops in with the Island perspective…

---
When I was asked to choose my 3 most trusted pieces of gear for mountain biking, I thought, "Sure, that's a no-brainer!" And then I realized this wasn't going to an easy list to make. It's only three things, but I hummed and hawed for a while before getting the brilliant idea to take a look at my photos to see what I always have with me. That's when I started to notice a theme.
My number one pick judging by the number of photos I've taken of it is my Specialized Rumor Expert. After all, everyone needs a trusty steed to ride on the trails!
I have to admit that I was hesitant about getting a 29er, in fact, I was one of those people who swore they would never buy one. I couldn't see how one could fit someone my size (5'3") and still feel good on the trail. Fast forward several months and I realized that I truly am in love with my Rumor. It lasted a gruelling week with the BC Bike Race, it saw me through the hours of training leading up to the race, and after many more months of riding it is still feeling as good as the day I bought it. My only "mechanicals" have been a couple of flats.
I went with the Specialized Rumor Expert for a few key upgrades: the Fox Float CTD rear shock and fork, the Command Post, and the SRAM X0 drivetrain. Given what I've put the bike through, it was a good choice. I also discovered the Specialized Rumor does quite well as an all-around bike and I haven't ridden my other bikes nearly as much since I purchased it. I think the other bikes in my stable are starting to get a wee bit jealous…
---
My second most trusted piece of gear is my Race Face Chute Jacket, hands down!
I've gained a massive collection of rain jackets in my quest to find the perfect one. My collection ranges from those that make you feel like you're wearing a sauna suit to ones that are barely waterproof at all so I'm a bit skeptical when someone tells me that they have a rain jacket that works. The true test for the Chute was in August when we had a couple of weeks of solid rain. I was prepared for the sauna suit – I'd yet to find a jacket that was both waterproof and adequately breathable. While I was bitter that I even needed a rain jacket in August, I was pretty happy to finally have one that actually breathed, especially since it was 16C and I was afraid I'd be too warm.
I've been wearing the Chute all fall and even with the extra layers needed for those cooler rides, the jacket is still comfortable. I have a feeling it will be my ski jacket this year as well, assuming we get enough snow to ski that is.
---
And that brings me to my third piece of trusted gear: my Samsung Galaxy S4.
Yes, I said it. One of the things I take with me on every ride is my cell phone! After all, you need a phone with a good camera to take spectacular photos of your bike on the trail! And that's exactly what I love about the Galaxy S4, it blows my other phones out of the water with its photo quality. It even takes better photos than my point-and-shoot cameras, which means one less thing to carry with me. The camera on it has several settings including a timer and a forward facing lens so you can get that selfie just right. Heck, you can even take a selfie and a photo of your bike at the same time, although I haven't tried that feature yet.
And sometimes, I even use it as a phone! It works quite well for that, too. However, the best part of the phone is the ability to buy extra batteries and a battery charger so you never have to worry about a dead cell while on the trail. It's also nice to be able to use an external SD card – up to 64 GB – so you can take as many photos as you like, and even throw some video on there too!
---
She's all about the technology…