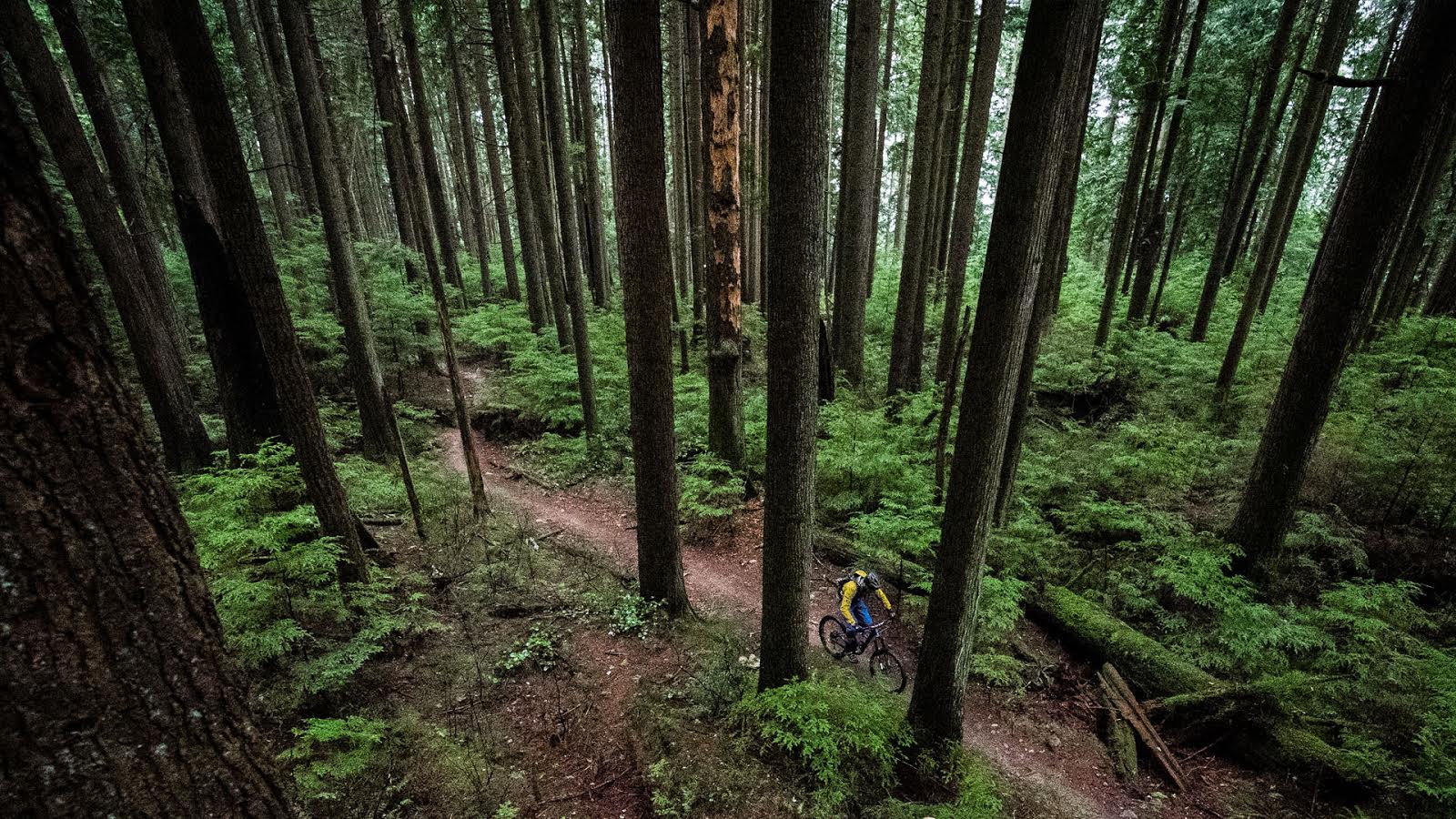 NSMB Staff Picks: Stuart Kernaghan
What piece of kit could you not live without? As the end of the year approaches, we begin to look forward to the next and the chance to start putting some of the new gear we found under the tree to use – but what about that stuff that always makes it out on rides with you? We asked our editors and contributors to put together their "Best Of 2013" with one caveat: it doesn't have to be fresh, but it does have to be reliable. We start off with Stuart Kernaghan…
---
"Favourites" is a bit of a subjective word. Sometimes it's the ride itself, sometimes it's the company you keep on a ride, or the gear you use. You'll see a whole range of faves from the NSMB crew as 2013 comes to a close, some of which will probably hit home for you, too. Here are some of mine from the past year.
New trails
I've been mountain biking for almost 20 years, and over that time, I've been fortunate to ride in some amazing places: Utah, Colorado, California, Germany, Switzerland to name a few. BC is home, though, and I love the trails here. I have my favourites, and trails on the Shore or up in Squamish that I hit up on a very regular basis. They're like old friends – comfortable, familiar and a lot of fun. But every now and then, it's good to change things up and try something new to keep the stoke going.
2013 has been a year of exploring and checking out new trails for me, and I've really come to love the excitement that goes along with riding new trails. I've ridden new – and new to me – trails in the Chilcotins, Squamish, the Sunshine Coast, the Fraser Valley and even the North Shore this year and every one of them has been fun. Maybe not at the time, especially the ones that have resulted in big uphill pushes or new additions to my scar collection, but in retrospect every single one of them has given me good memories, broadened my horizons, helped me fall in love with riding once again and has even improved me as a rider.
Most, if not all, of these trails are on one map or another but I hadn't ridden them before. It's not like they were hidden. I just didn't make the time to ride them before. And that was a mistake. New trails make you smile and laugh and yell when you clean a new stunt, they make the time in the car worthwhile and they're an amazing bonding experience with your friends.
They're also a great way to re-ignite your passion for riding if you're having a hard time getting your ass out the door for another spin around that same damn loop you ride week in and week out. I would highly recommend you make it a priority to ride as many new trails as you can in 2014. It's worth the effort. Trust me on this one.
My sleep-in-the-woods kit
As my focus switched from big bike and park riding to epics and adventures, the things that I carried in my hydration pack changed. I still have a multi-tool, pump, tube, tire levers and all of that kind of stuff, but I've also started bring what I call my sleep-in-the-woods kit. It's all that stuff that I hope I never need, but will be really glad I have if something goes sideways. So far, I haven't had to break into the kit, but it's nice to know it's there if I ever do need it.
The kit has changed a bit over the years, and it does morph a bit depending on how far away from civilization I'm going, but here's what the latest iteration contains:
– a space blanket, so I don't freeze my ass off
– a survival tool, in case I need pliers, a knife or very tiny saw
– a whistle, in case I stumble on a high-altitude rave (or need to get Search and Rescue's attention)
– waterproof matches (or a lighter), for trailside campfires
– trainer's tape, which can be used to patch tires or tubes, tape up sprains, cover blisters or patch smaller wounds
– gauze pads, to be used with the trainer's tape on medium–to-moderately large wounds
– a Mars bar, in case I need a midnight snack when I'm waiting for the sun to come up and get out of the damn woods
I realize this might sound like a strange item to have on a list of faves, but there's a simple reason why I've included my sleep-in-the-woods kit: it means that I'm going on a serious two-wheeled adventure, and that's always a good thing.
Troy Lee gloves
As regular NSMB readers may know, I'm a fairly big guy. Not husky, just long limbs and big feet kind of big. I have challenges finding gear that fits, but once I do, I stick with it. One product that I keep coming back to, year after year, is Troy Lee gloves. I usually buy the lightest, least bulky ones I can find that have a velcro closure and use them for everything from riding the bike park to XC epics to commuting or road riding. Right now, I'm going back and forth between two pairs of Troy Lee Air gloves, one white and one black.
I love Troy Lee gloves because the fingers are long enough for my slightly oversized yet not meaty hands, they don't cut into the webbing between my fingers, they don't bunch in the palm to cause blisters and there isn't any excess material on the inside of the thumb.
That may sound crazy, but check it out next time you put on your riding gloves. I can grab a whole heap of surplus material on most gloves and it drives me nuts. Dakine gloves are particularly bad in this respect. Who knows, though. Maybe I just have skinny thumbs…
I'm always on the lookout for another pair of size 11 light-weight Troy Lee gloves and when I find some, I buy them. Even if I already have a perfectly good pair in my pack. I like them that much. I'm hoping to track down a green pair one of these days, but so far, they've been rather elusive. Kind of like a clean-shaven hipster.
---
Drop in with your comments below – we'll be rolling out the other staff picks over the next few days…