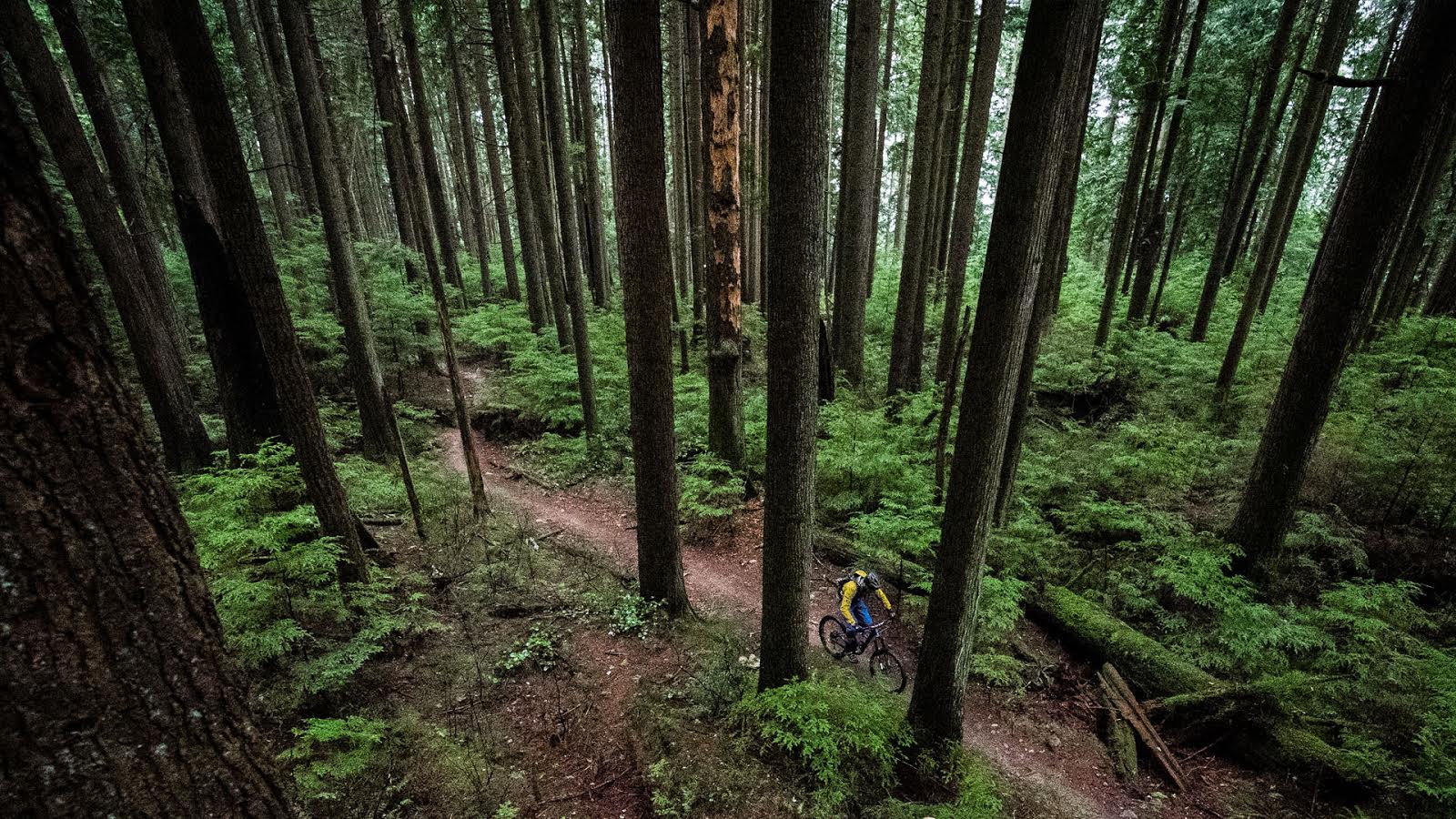 NSMB Staff Picks: Pete Roggeman
What piece of kit could you not live without? As the end of the year approaches, we begin to look forward to the next and the chance to start putting some of the new gear we found under the tree to use – but what about that stuff that always makes it out on rides with you? We asked our editors and contributors to put together their "Best Of 2013″ with one caveat: it doesn't have to be fresh, but it does have to be reliable. NSMB vagabond Pete Roggeman lays out his "Roggey-approved" gear for 2013.
---
Where gear is concerned, 2013 was very good to me. More importantly, it was a year that saw me riding more, and better, than I had in some time. Give credit where it's due: ride more and you'll be fitter, faster, and more confident, but my Best Gear of 2013 selections all contributed to my performance on the bike.
Shimano XTR Trail Brakes
AM bikes (I'm avoiding the use of the word Enduro but there it is again, anyway) are increasingly demanding of their componentry as bike designs have evolved, and the XTR trail brakes, released in this version in 2011, are still holding up and then some. With power on tap and no issues with fade (even during 10+ mile descents in Leavenworth, WA), the basic needs of a brake are nailed: slow me down or stop me, and keep doing it when I need it.
However it's the refined functionality expected of an XTR component that really sets them apart. Some riders may prefer less of an "on/off" lever feel, but I love it and do not think it sacrifices feather-ability: they grab hard if you pull but if you just need a bit of bind, you don't have to worry about the dreaded lurch if you overdo it slightly. The lever shape is my favourite among the many great options on the market.
Combined with the effective lever adjust and the servo-wave brake booster which lets you run the lever close to the bars without bottoming them out under full braking, this is the first brake with which I have never had to cheat and use a second finger at the end of a long day on a gripped descent. Ever. The gravy on top of it all? Total silence. While certain riding buddies' brakes sometimes squeal and moan like a housecat in a leg trap, the XTR Trails have been stealthy and silent.
---
Race Face cockpit (SixC bar, Turbine stem, Half Nelson grip)
It's the SixC bar that owns the best of 2013 designation for me, however the Turbine stem and Half Nelson grips complemented it nicely so I'm letting them in on the action.
The Turbine comes in 60-110mm lengths, befitting its XC-AM designation. It proved to be stiff, light (~130 grams) and good-looking, with the exception of the peekaboo cutaway on the steerer clamp which reveals your silver aluminum steerer (despite my vanity about the bike it's on, I didn't bother coloring it in with a Sharpie).
I have dallied between thick and thin grips over the years and have landed on the thinner side, as long as there is still a bit of cushioning, and the Half Nelsons nail that combo for me. The RF branding on the 'bottom' provides great grip for your fingers, especially after about 5 rides, when it softened a bit and didn't feel so square-edged. They were tacky when new, and remain so after 6 months of heavy use, even when wet. A single inboard lock-on ring gives plenty of bite – they've never come loose.
But it's the SixC bar that has blown me away. The new version checks in at 785mm – 60mm wider than the bar it replaced, and my sweet spot for a DH bar. At first I thought it felt too wide but decided to wait a few rides before cutting it down (handy cut lines are provided) and am I ever glad I did. Sure, it took getting used to in tight S-turns or 'bar-check' sections between trees, but I'll gladly risk a skinned knuckle to punish poor precision in exchange for the incredible control and confidence it has given me on steep, sustained pitches. Don't let the name confuse you. Well, that's impossible, but anyway, despite the XC in the name, the SixC bar is recommended for AM and DH. Rise: 19mm; Sweep: 8° back; Bend 4° up. Weighs in at a spritely 220g, also available for 2014 in 35mm clamp width and 10, 25, and 35mm rises.
---
Enve Composites / Chris King wheelset
There isn't a lot more to be said about the performance of these wheels that wasn't covered the last time I wrote about them. Light, strong, stiff, hot looking, they even sound amazing whenever you freewheel (you can even get a Chris King Angry Bees ringtone). Break a few spokes on a ride, they'll probably still run straight. Think you can dent 'em? Mine are scratched and scuffed but still 100% intact (Jake at Enve smartly sent a second set of dee-cals, which I'll be putting on in the Spring).
Despite the recommendation to tighten them after the first 100 miles, I still haven't touched the King hubs, and they haven't shown any signs of looseness. And not one spoke twang, pop or ping. On an already quiet bike, these wheels are the final touch. As I also wrote in that article, a rating of 'highly recommended' can be given now, but given the cost, it's a good thing there's a 5 year warranty on the rims and hubs; ultimate judgment can't be passed until I've spent a lot more time on them. Lucky me.
---
Pete's cream of the crop is very much carbon-laced…