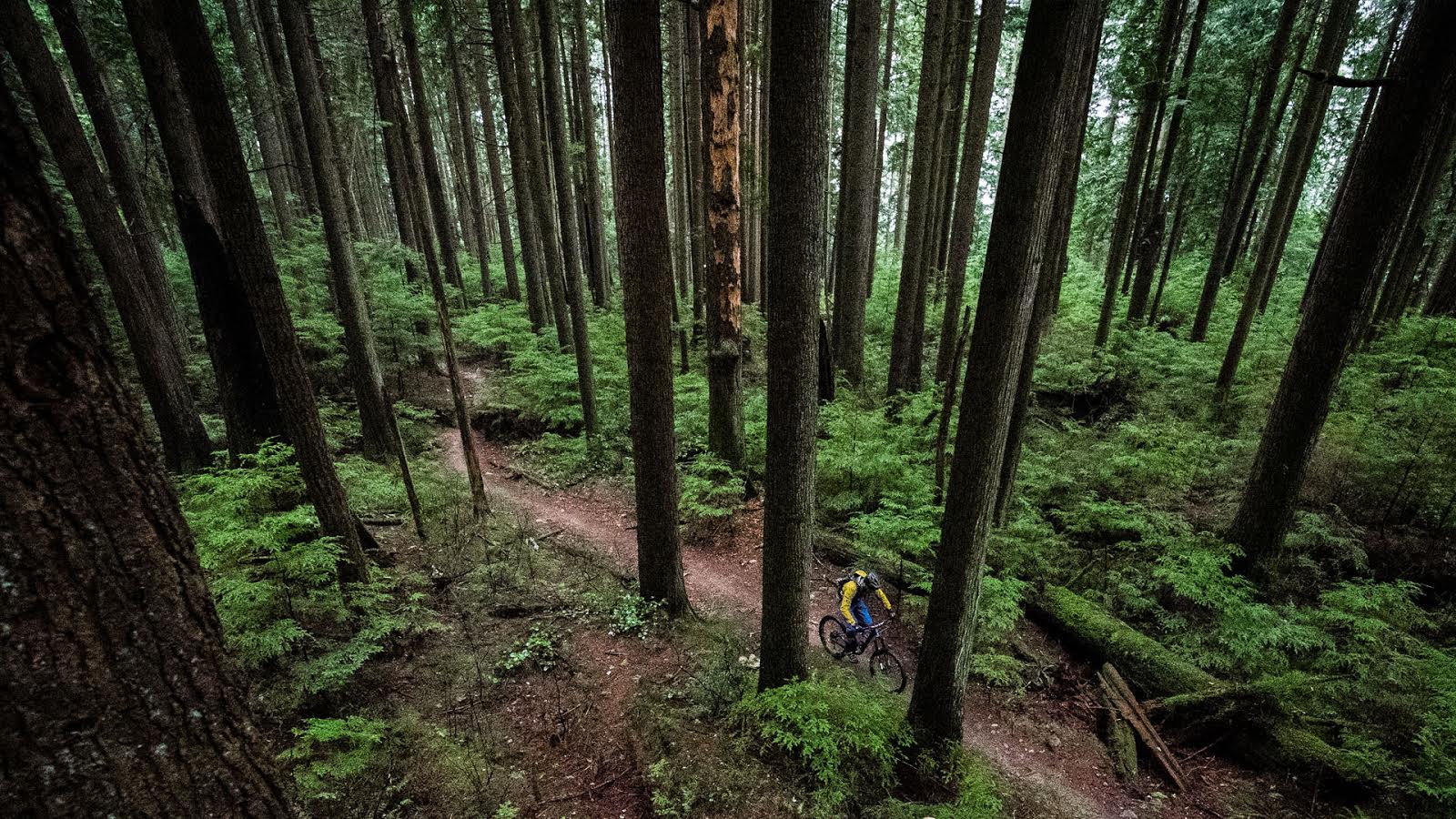 NSMB Staff Picks: Omar Bhimji
What piece of kit could you not live without? As the end of the year approaches, we begin to look forward to the next and the chance to start putting some of the new gear we found under the tree to use – but what about that stuff that always makes it out on rides with you? We asked our editors and contributors to put together their "Best Of 2013″ with one caveat: it doesn't have to be fresh, but it does have to be reliable. Leave it to Omar to pull out the truly reliable things…

---
After spending most of 2012 away from mountain bikes, I had a great year this year. Most of that I attribute to incredible weather, avoiding injury, and getting to ride with good people. But a few new "things" definitely contributed to the fun, and though these aren't traditional gear shot shout-outs, I'm sharing my experiences in the hopes they help other riders find gold out on the trail.
Big and/or Light Wheels
With cut-price, made-in-china carbon rims having brought light, wide and stiff hoops into many riders' price range, its easy to forget about the buzz that Kirk Pacenti generated only a couple of years ago with the release of his TL28 rim, which promised to push the light-and-wide paradigm further than anything available at the time. Last December, with most internet chatter about Light Bicycle's offerings still focusing on their failures, and Pacenti's Canadian distributor offering free shipping in honour of the impending Mayan apocalypse, I ordered a set and laced them up as the final piece of my first 29er build.
Since the two circles in my first-light-and-wide-wheel/first-wagon-wheel Venn diagram overlap completely, its difficult for me to say which was the greater revelation or had more of an impact. What I can say with certainty was that the combination blew me away, and quickly had me bombing rock gardens, carving loose corners and accelerating up switchbacks with a confidence so startling it made me giddy. With so many "game changing" new products being touted these days, my experience suggests there's nothing like a light and/or large diameter set of hard charging rims to take one's riding to a whole new level.
---
Dickies
Twenty-four hours before boarding a plane to Mexico to escape the 2010 Olympics, I washed out hard on a seemingly innocuous corner on Mt. Seymour. The crash tore a hole in my knee that couldn't have looked more like a mouth if it had started shouting "you're gonna need stitches!" right there on the side of the trail. Consigned as I was pool- and beach-side while my family frolicked in the water, one of the only bright spots from that trip was finding a pair of brown Dickie's at market in La Penita that were long enough to cover my bloody bandages.
Back in BC those Dickies quickly became my go-to riding shorts. What they lacked in space-age fabric and technical features they more than made up for in fit, low key aesthetics and durability. Those shorts saw three years of riding and their fair share of crashes before falling prey to the dreaded but inevitable saddle-induced crotch-blowout that has claimed so many of my favourite shorts and jeans. They were replaced in short order by an identical pair in black sourced from the local Mark's Work Warehouse. Hopefully these will last me another three years, by which point Dickie's should have succumbed to my social media campaign urging them to add a much needed crotch gusset to an otherwise flawless design.
---
Trail Dog
Last March I made the trip down to Bellingham to meet a little Australian Cattle Dog being fostered by the Alternative Humane Society. I brought "Red" home for a week-long pre-adoption trial, during which he exhibited a strong fear of stairs, water (running or standing) and letting me out of his sight. At the end of a fun but trying week (for both of us, I'm sure), I was undecided as to whether Red, and his duffle bag of neuroses, were a good fit for our family – and vise versa. His litmus test came on day 7, when I took him out to the woods for a ride.
The instant we hit the trail, Red seemed a changed dog. His skulking posture straightened, his ears perked up, and his poor excuse for a tail started wagging furiously. He stayed on my back wheel as we made our way up the climbs and rallied the descents, hitting all the drops and scrambling down sketchy lines without hesitation. After a month in foster care his endurance wasn't there, but his eyes never stopped shining and he never strayed or got distracted. He had, as far as I could tell, all of the makings of an excellent trail dog.
Eight months later I notice just as many bad riding traits in my dog as good. He gets testy on slow climbs, cuts the occasional corner and will avoid drinking from puddles and streams if he thinks there's a chance he'll get to share my water bottle. But he's fast as hell, can run all day, and with no job (herding the cat doesn't count) or girlfriend to distract him, he's always down to ride. I've lost track of the number of times I've used "the dog's getting antsy" to justify a ride when competing priorities have threatened to derail things…
(Thanks buddy.)
---
Shout out to the trail dogs, and to heartfelt writeups!