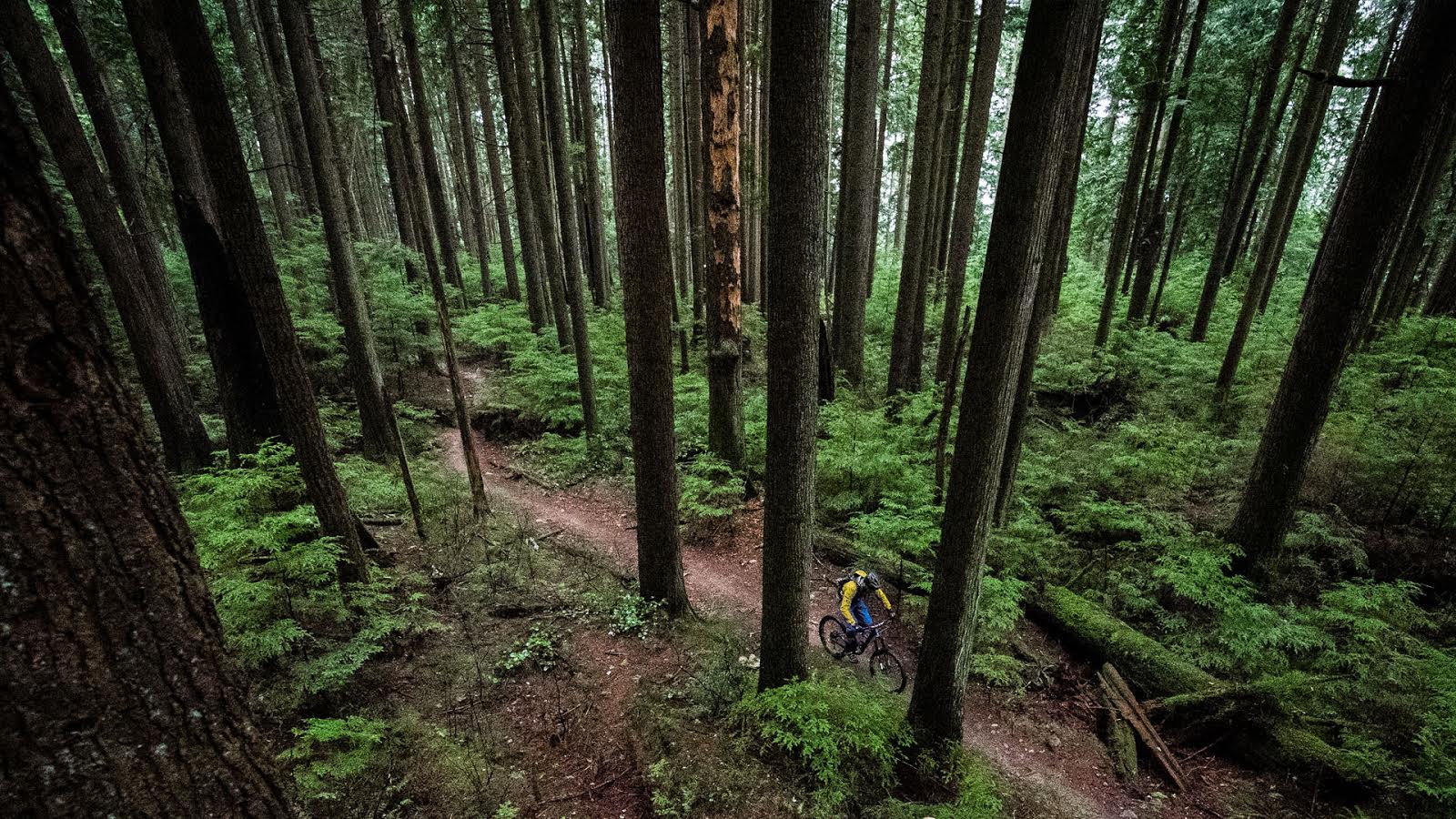 NSMB Staff Picks: Morgan Taylor
What piece of kit could you not live without? As the end of the year approaches, we begin to look forward to the next and the chance to start putting some of the new gear we found under the tree to use – but what about that stuff that always makes it out on rides with you? We asked our editors and contributors to put together their "Best Of 2013″ with one caveat: it doesn't have to be fresh, but it does have to be reliable. Morgan Taylor rounds out the series of Staff Picks articles…

---
While my stable can at times look like a revolving door of modern technology, I'm all the more aware of the pieces that have found a permanent home in my collection. Sometimes it's the simplest items that result in the biggest payback, but I also can't help but be swayed by some of the new goodness. When we came up with the idea for this series of "staff picks" articles, I knew it would be as simple as seeing what parts got swapped from bike to bike and always ended up in my bag – beyond just the five dollar multi tool.
Specialized Purgatory Control 2.3 tire. This is the tire I've chosen to buy on more than one occasion this year, and have recommended to friends when they're looking for an affordable option. At 750 grams for a 29" version, the Purgatory strikes that difficult-to-find balance between weight and grip. A good tire for the back of your AM bike or the front of your XC bike – or both ends as I did for much of the summer and just lined up again for a fast and loose option in the wet season.
I won't claim that it's a grip monster – you might prefer a Butcher or a DHR II on the front for the winter – but it can be used at both ends and versatile tires are ones that I keep around. The only true downside of this tire is the sidewalls: they wear faster than the tread if you are easy on the brakes and hard on the cornering, and the relatively light casings ask for a bit more pressure than most tires that grip this good. At a $60 Canadian retail, though, it really is a tire worth trying.
---
Pedros tire levers. Have a look in the tray on your mechanic's workstand. Very high likelihood you'll see at least one or two battered yellow or pink tire levers. I discovered these feats of engineering while working in bike shops and have been hooked ever since. This is the point at which you're probably saying "they're just tire levers" and to that I say "I hope you wear safety glasses when you use shitty tire levers". At some time in the past year or so I lost one of my two pink Pedros levers. I was saddened as I was under the impression they were no longer available, but recently saw a brand new box at the local bike shop. Crisis averted.
---
Fox DOSS dropper post. I've been moving the DOSS between my rotating primary bike all year. I get the chance to ride Reverbs on the regular, and have found that I really do prefer a number of things about Fox's air sprung mechanical number. Having spent the majority of my riding time on the Fox post this year, I've engaged in more than a few conversations about what people (who usually haven't used the DOSS) don't like about it.
The first and loudest criticism is an aesthetic one and has to do with the lever design. I consistently respond with two points. First, ergonomics. I love the shape of this lever when I'm pushing it with my thumb and paying attention to what's happening 10 feet down the trail. Second, function. Many cable actuated posts sport dismal tiny levers that are difficult to press in the first place and downright terrible once the cable gums up. The long lever – with its own return spring and barrel adjuster – makes for quality-feeling cable actuation with low maintenance. (And for you hackers out there, the lever can be made to work with other cable posts.)
The second criticism comes from those who feel infinite adjust is a necessary feature. I can't argue with that – but I will tell you why I am fine without it. I am generally an up or down kinda guy. Up for most climbing, and all the way down for descending. In this binary mode both the infinite adjust and the set-position post act similarly – except you can let go of the lever of the set-position post after you pass the middle hole and continue sitting to lock it into place at the bottom.
While I less often use positions between up and down, I do have one place I really like a small drop: short, highly technical climbs that blur the line between trials and trails – and in this case I appreciate that my post always goes to the same spot without thinking about it. Press the smaller black portion of the winged appendage and the DOSS goes to the middle position while I focus on brute-forcing a grunter.
---
Specialized Sip grips. Like an ODI Ruffian but softer, with a half-waffle underneath and a simple single clamp, I have used numerous pairs of these grips over the year and have always enjoyed coming back to them. I'm not a destroyer of grips so the softness hasn't resulted in durability problems for me. The translucent set on the DH bike turned a yellowish hue after months of UV exposure and that was only solved by installing them on a gold bar. Having ridden both the "regular" and the "XL" sizes, I personally prefer the thinner version.
---
Foam Roller. Where the hell have you been all my life, foam roller? My IT bands scream, there's a fire in my loins, and my back cracks in places I've not been able to get except on the physio table. I'm now certain this is an absolute must for anyone with a history of injury. My introduction to the foam roller came from Monika at Marx Conditioning. 2013 marked the first time I ever lifted weights in a gym situation, but more importantly, that I'd had someone work on a focused program specific to my own goals as a rider.
Between January and June, I learned a lot about what my body could do both on and off the bike. I spent a lot of time pushing new limits with good people. I stood on some podiums. I drank chocolate milk. It wasn't until a big crash put me out that I realized how much I was enjoying my time in the gym and the boost in strength and overall fitness.
As of January (hey, that's only a day away now…), I'll be back in the hurt locker with Monika – and I'm very much looking forward to it. I also have to give a shout out to Nathan Vanderkuip at Pivotal Health for getting me back on track after months of chronic pain.
---
We think Morgan's holding back – he's been raving about 29ers all year…