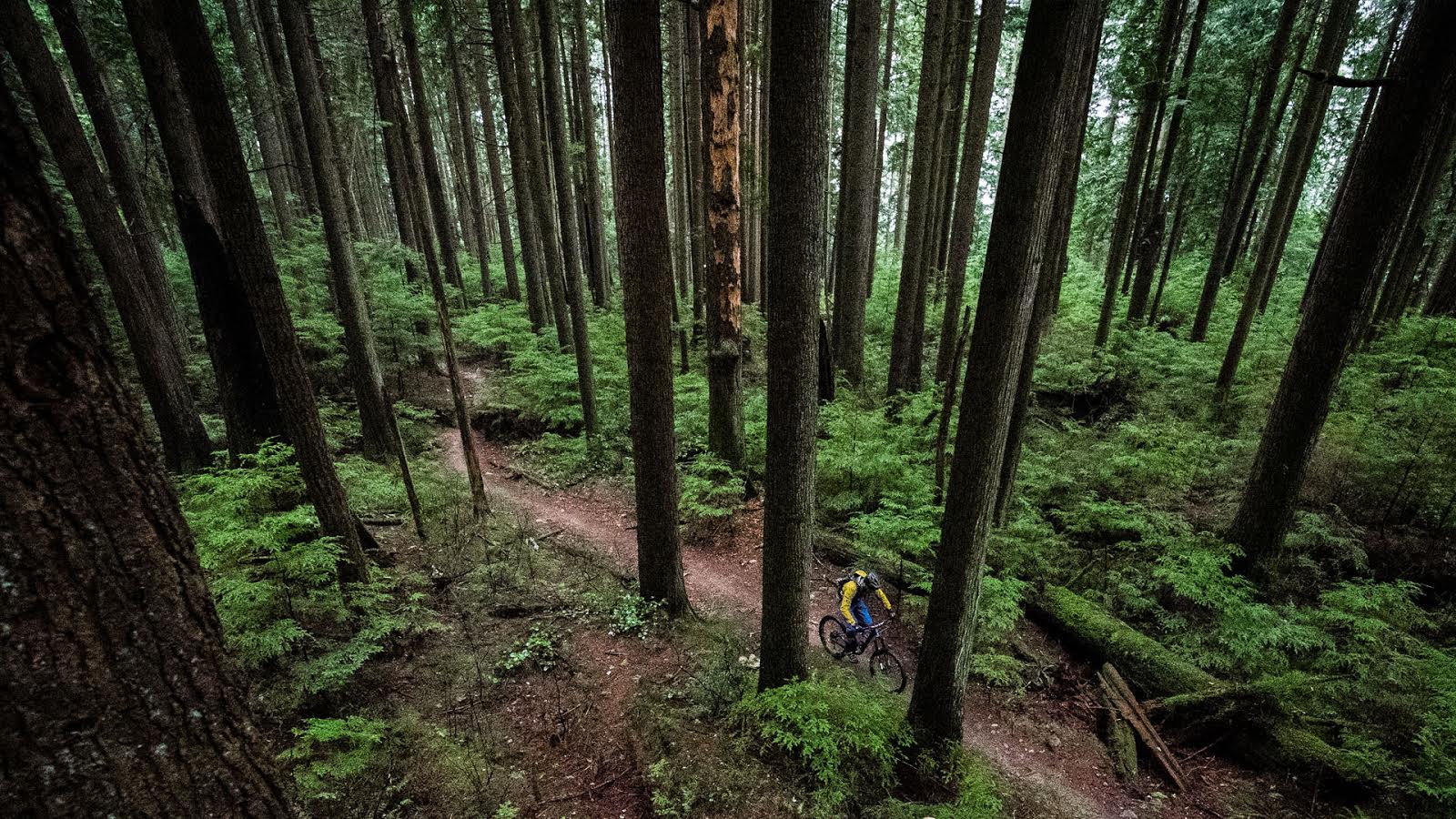 NSMB Staff Picks: Jonathan Harris
What piece of kit could you not live without? As the end of the year approaches, we begin to look forward to the next and the chance to start putting some of the new gear we found under the tree to use – but what about that stuff that always makes it out on rides with you? We asked our editors and contributors to put together their "Best Of 2013″ with one caveat: it doesn't have to be fresh, but it does have to be reliable. Jon Harris brings us the big wheel perspective…

---
2013 was my second year of breaking clichés on a 29" wheeled bike. Such is my now commitment to this wheel size I ended up dropping the plastic on a Santa Cruz Tallboy LTC at the start of the year. This happened after an ill-advised test ride made me realize that this bike is the playful aggressive 29er that I'd been looking for (and also generated my New Year resolution for 2014 of no test rides!) This is my only mountain bike in my stable and it does everything I throw at it – Enduro races, XC races, shore rides… I really don't treat it gently and it always takes it and comes back for more.
I also love the banter I have with my riding buddies when they make comments like "you rode that on a 29er?" (It works both ways though, especially when riding through some chundery stuff and gapping them as my extra speed is attributed to the "clown wheels".) Anyway with so much riding done on that bike this year there was one 29" centric drawback that I did finally find a solution to this year as you soon see…
Maxxis DHRII 29×2.3″ Tire
I probably spent more money on tires this year than I have in the past 2 or 3 years in the quest to find a good aggressive tire for my 29" wheels. Some might say "serves you right for riding the devils wheels" but I do think I finally found a tire that combines good grip, stiff sidewalls and nice damping. As much as I was enjoying the snappy drifting that my previous tire was surprising me with on occasion, the DHRII has the on-edge performance that I was looking for to rail turns and the straight line braking in all conditions I've ridden in so far has been very impressive. It seals up tubeless quickly with no seeping from the sidewalls (something my Schwalbe tires were guilty of) and so far the wear seems really good. Maybe I'll spend less on my tires next year.
---
Wolf Tooth Narrow-wide Chainring
When SRAM launched the XX1 groupset, many 10-speed holdouts and Shimano-enjoyers were only able to peer over at the 11-speed users, revelling in the freedom and drive train silence of the single front chain ring, green with envy. Thankfully a bunch of manufacturers got on board, the first of which was a small machine shop out of Minneapolis. Wolftooth have a cool design that allows down to a 30 tooth ring with a BCD of 104mm with the chain ring itself threaded for the bolts. I fitted this ring just before doing the Test of Metal… an interesting test for dropping the granny ring, but without the temptation of a bail out gear I was able to pass a lot of people up the big climbs.
Also as promised the narrow-wide tooth profile hangs on to the chain tenaciously without the need of a guide and has also finally allowed me to find a comfy spot for my Reverb button on the, now devoid of shifter, left hand side of the handlebar. (May Shimano brakes and Reverb levers one day play nice together…) As long as my legs continue to push a 30-36 tooth granny gear that chain ring will stay on the bike.
---
Gore Alp-X Windstopper Shorts
Even though I only got these shorts recently, they have quickly found themselves being my go-to shorts for the cooler weather (with the exception of the recent Arctic weather). The shorts are made from Gore's Windstopper material which does a great job of keeping the crown jewels warm, not to mention the important cycling muscles. The fit is on the athletic side (slim) but still fit over knee pads and the positive side of that is that there is no loose material to snag on the saddle. There is an adjustable waist band and two pockets that are in a position that seems a bit strange at first but when on the bike make a lot of sense. A worthy, well made pair of shorts that are worth the investment.
---
Are those 29″-specific shorts, Jon?