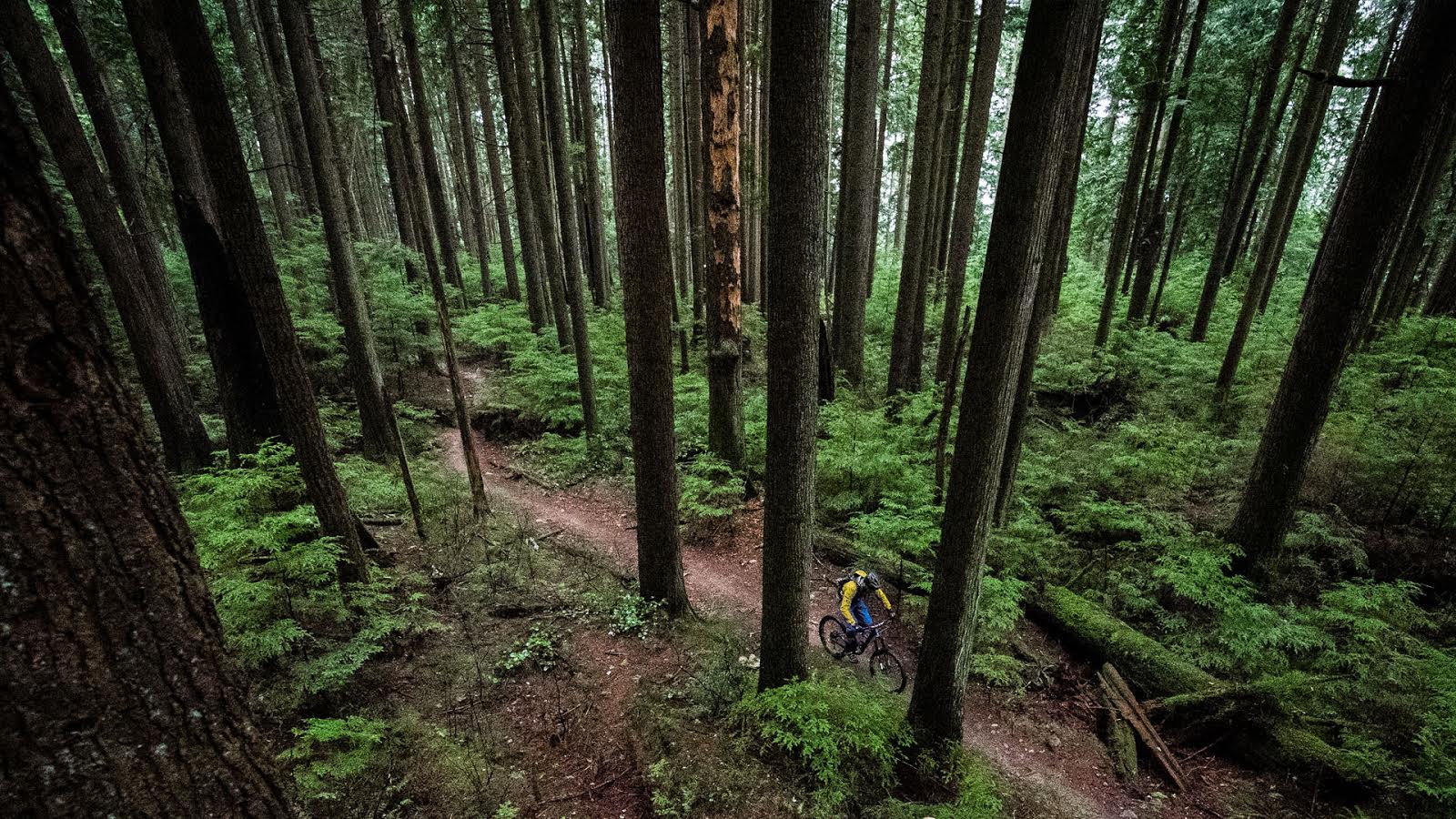 NSMB Rides with Jerome Clementz
Jerome Clementz has secured the inaugural Enduro World Series title with three wins, two seconds, and a seventh in six rounds. The French racer's domination in Enduro racing this year also includes the win at Megavalanche among numerous other podiums at hotly contested European races.
We took the opportunity to go beyond the usual and dig in to some more interesting questions: race strategy and pre-riding; the significant changes in length and terrain from course to course; and the evolving rules and regulations of the World Series – including those that cropped up during the Whistler round.
It is our pleasure to bring you a short video with Jerome from Matt Dennison and photos from Morgan Taylor – it's been a while since we did a Hey Neighbour segment, but this one would fit well in that category. So, without further ado, we present our ride and chat with Jerome Clementz on Stage 5 of Enduro World Series #5, starting with Whistler's Top of the World trail.
Since our photo set with Jerome's Cannondale Jekyll last week, he has raced and won the 6th round of the World Series at Val d'Isere in conditions that dramatically differed from what we saw in the 5th round at Whistler. As Director of the EWS, Chris Ball, said to us in a recent interview, "Enduro is the race format of a mountain bike ride." Indeed, one must have a well-rounded lot of skills and top level fitness to succeed in this discipline. The overall title can't be won purely with fitness or technical skill, and the balance needed to hit that target changes with each race.
In racing, smoothness is key. You'll see from the video that Jerome is very calculated in his riding but also very fluid. Trying to hold on to the wheel of a rider like this, who can pick up speed on the smallest of downslopes, is near impossible. Merely following a line won't cut it, and after a few hours with Jerome it became clear why he consistently puts 10 seconds or more into the field.
With only two days of practice at Whistler it would have been impossible to memorize all of the trails. We asked Jerome what his approach is with pre-riding – how often does he get off the bike and survey a section, and in some cases choose a different line than what looks obvious? We asked him to highlight three key sections on Stage 5 of the Whistler course that he had to remember a specific line. In each case the common goal was to carry the most speed through a section in the safest way possible – after an hour of racing you don't want to risk mistakes.
During the inaugural season of the Enduro World Series, rules have been ironed out as necessary with the occasional penalty handed out; in Whistler we saw a five minute penalty given for using a vehicle to access trails, but things like not wearing a helmet at all times or not wearing a race number in the prescribed location have also resulted in penalties.
In broaching this subject, Jerome stepped carefully but his conclusion is a call for sportsmanship at all times, in the interest of fairness between riders both professional and amateur alike. Approaching what one might consider the "spirit of Enduro", Jerome wants "to win, but not at any cost."
Riding with Jerome was an absolute pleasure. His professionalism and lighthearted humour come together to make him a great ambassador, not only for the brands he represents, but for Enduro and the sport of mountain biking as a whole.
---
It's true… Jerome is faster than you and he doesn't only ride park…