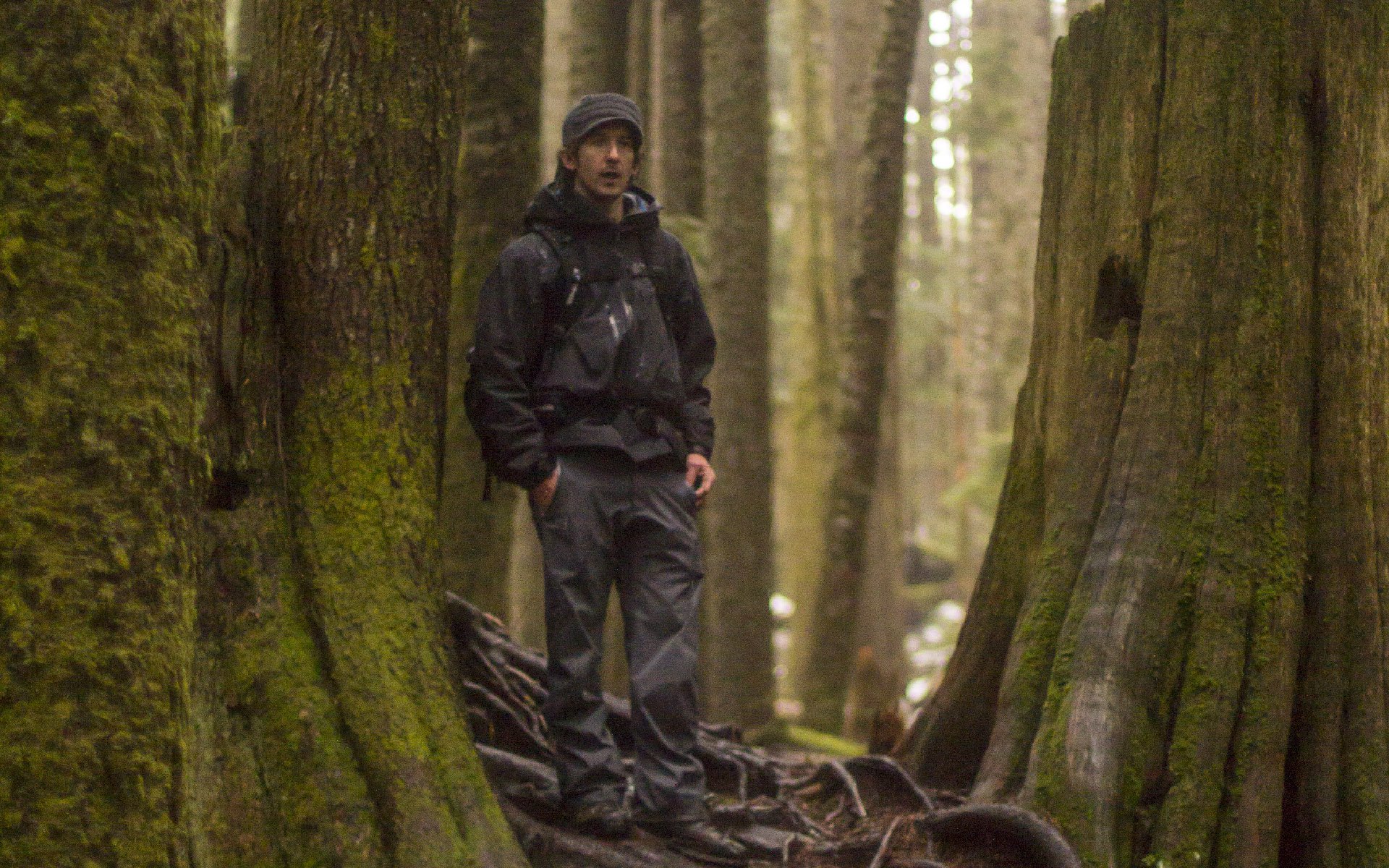 OBSESSED WITH MOUNTAIN BIKING
The NSMB Podcast: Sterling Lorence
If you're a dedicated mountain biker and you hear the name Sterling Lorence, my guess is an image appears. Maybe it's an iconic black and white from the early days of the North Shore, Thomas Vanderham laying out a huge and stylish hip, or Matt Hunter's 45 foot air-to-wall-ride from Follow Me. The sort of images that stop you in your tracks. Whatever the photo - it may transport you back in time or give you a distinct feeling like nostalgia or awe, but more than that Sterling's photos tell a story, or suggest one you'd like to hear.
That evocative nature is one element that sets Sterl apart.
Another is his commitment to mountain biking. From the early days he's been unrelenting in his effort to portray the attitude and spirit of MTB as he sees it: authentic, core, and often breathtaking. Earlier this year I had the opportunity to sit down with Sterling and talk about his beginnings as a mountain biker and photographer on the North Shore, about where our sport is going, and about his transition from taking photos of his buddies, to being one of the most respected documentarians in mountain biking.
This is the very first NSMB.com podcast. We've got more already recorded and we'll be uploading the next one shortly. Until then, please crack open a beer and enjoy my conversation with the one and only Sterling Lorence.
Cam McRae
This week, in the first ever episode of the NSMB Podcast, Cam McRae talks to Sterling Lorence about how he got his start as a rider and photographer and how he went from being a mountain biker with a desire to document the trails and riders on the North Shore into one of the most respected photographers in mountain biking.
Topics discussed:
Sterling's beginnings as a photographer and mountain biker.
Transitioning from shooting with friends, to editorial work, to commercial work.
Working around the world with pro mountain bikers like Thomas Vanderham.
Links mentioned in this episode:
If you'd like to have access to the transcript to this podcast click here.
The NSMB Podcast: Obsessed with Mountain Biking is available on all of your favourite podcast apps: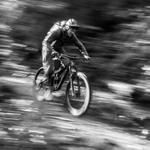 Cam McRae
Height - 6'/183cm (mostly legs)
Weight - 170lbs/77kg
Inseam - 34"/86cm
Ape Index - 0.986
Age - 56
Trail I've been stoked on lately - Boogieman
Bar Width - 760mm
Preferred Reach - 485-500mm (longer with 27.5 wheels than 29)