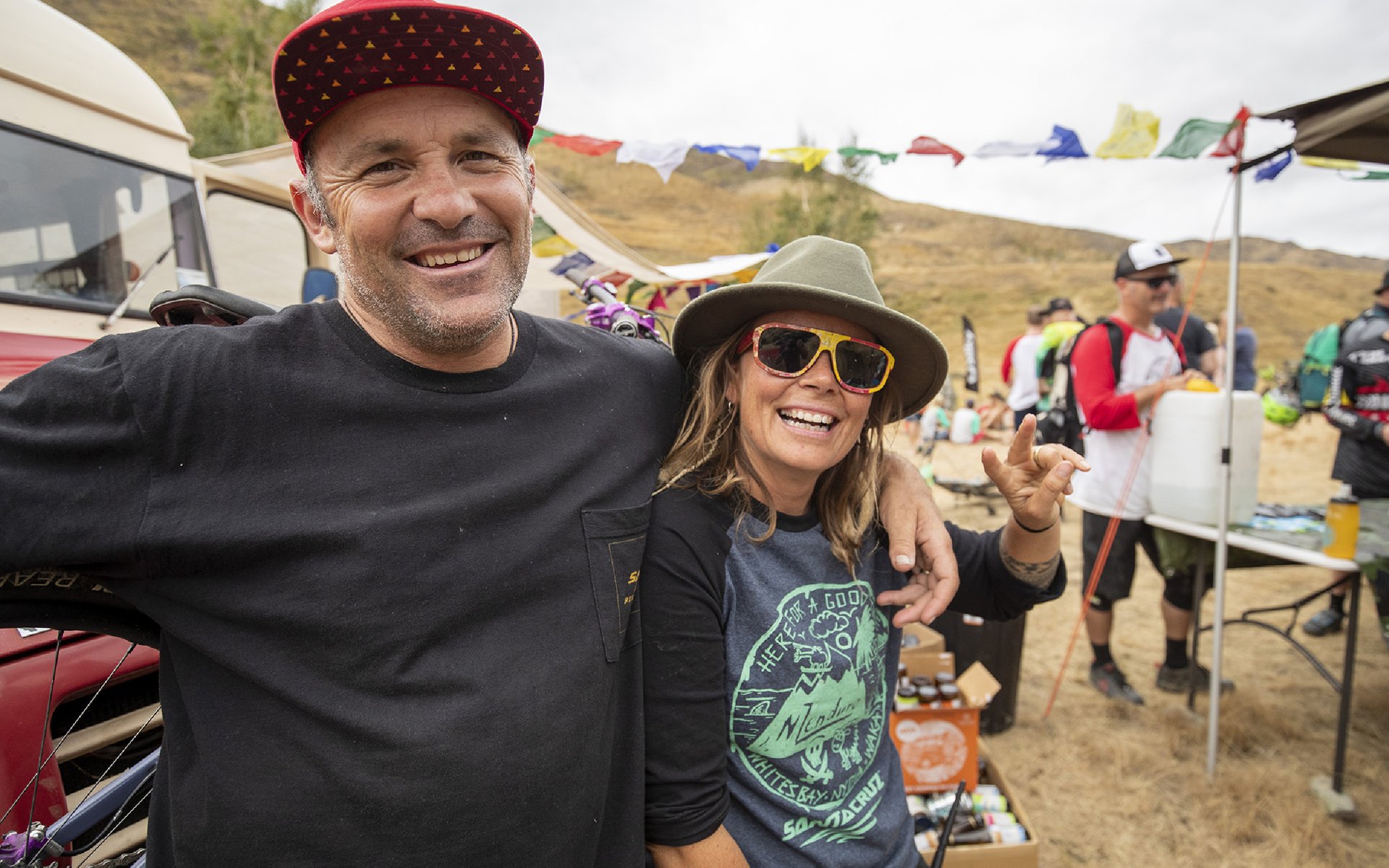 Obsessed with MOUNTAIN BIKING
NSMB Podcast Ep. 3: Sven and Anka Martin
On a short trip to New Zealand in 2019, I thought there might be a chance to record a podcast with Sven and Anka Martin. When I arrived in Nelson, I learned that my two podcast targets had planned and were running the Santa Cruz media event that had brought me to their adopted homeland.
Sven is a former pro skateboarder and World Cup downhiller who has become one of the most well known and respected photographers on the DH and enduro circuits. Anka, who's married to Sven, is a badass rider who raced World Cup DH until two thousand and nine and eventually began pursuing a career racing enduro. She has won both Trans Provence and Andes Pacifico and was a regular in the top 10 at the EWS - before stepping back from competitive riding at the end of 2016. Neither Sven nor Anka had ever ridden a mountain bike when they first met. Incredibly together they clawed their way up until they were both racing at the highest level.
Sven and Anka, South Africans by birth who also host the popular NZ Enduro every year, had to scuttle their original plan for myself and the other visiting journalists. Things were too hot in the trails near Nelson and the risk of fire was too high. They took this in stride and hastily organized a two-day excursion that involved riding sweet singletrack to a lodge that can't be reached by road, leaving there by boat and then jumping in helicopters for an alpine drop to sample some of the finest loamy singletrack I've ridden. They pulled a wicked advenutre out of the hat and never seemed to break a sweat.
On top of this - Sven was shooting photos of all the journalists and athletes - and Anka was making sure everyone was having a great time and quietly sorting all the details - all this the week before their annual NZ Enduro.
In the midst of this chaos I asked if they could spare an hour to sit down for a podcast and they were gracious enough to accept.
The first thing you notice about Sven and Anka is that they are always smiling and laughing and enjoying life - even when things seem to be going sideways. Sven is always making wise cracks and Anka's good mood seems impenetrable. We talked about their nomadic lives, how they came to settle in New Zealand, racing and photographing bikes and Sven's unbelievable opening line when they first met.
This episode isn't heavy on downhill or EWS for you race nerds, but I think it captures something authentic about my guests and the incredible lives they have created within the world of mountain biking.
If you enjoyed this episode please check out the others. And if you wouldn't mind doing us a favour, please subscribe, like and give us a review. Look for new episodes on Google, Apple, Stitcher, Youtube etc. Also let us know who else you'd like to hear from in the comments below.
Topics discussed:
Sven and Anka's roots in South Africa
Their lives as nomads chasing the UCI DH and EWS circuits
How they first met and what their lives were like when they first started riding mountain bikes
Links mentioned in this episode:
If you'd like to have access to the transcript to this podcast click here.
The NSMB Podcast: Obsessed with Mountain Biking is available on all of your favourite podcast apps:
Social
Sven Martin on Instagram
Anka Martin on Instagram
Gary Perkin on Instagram