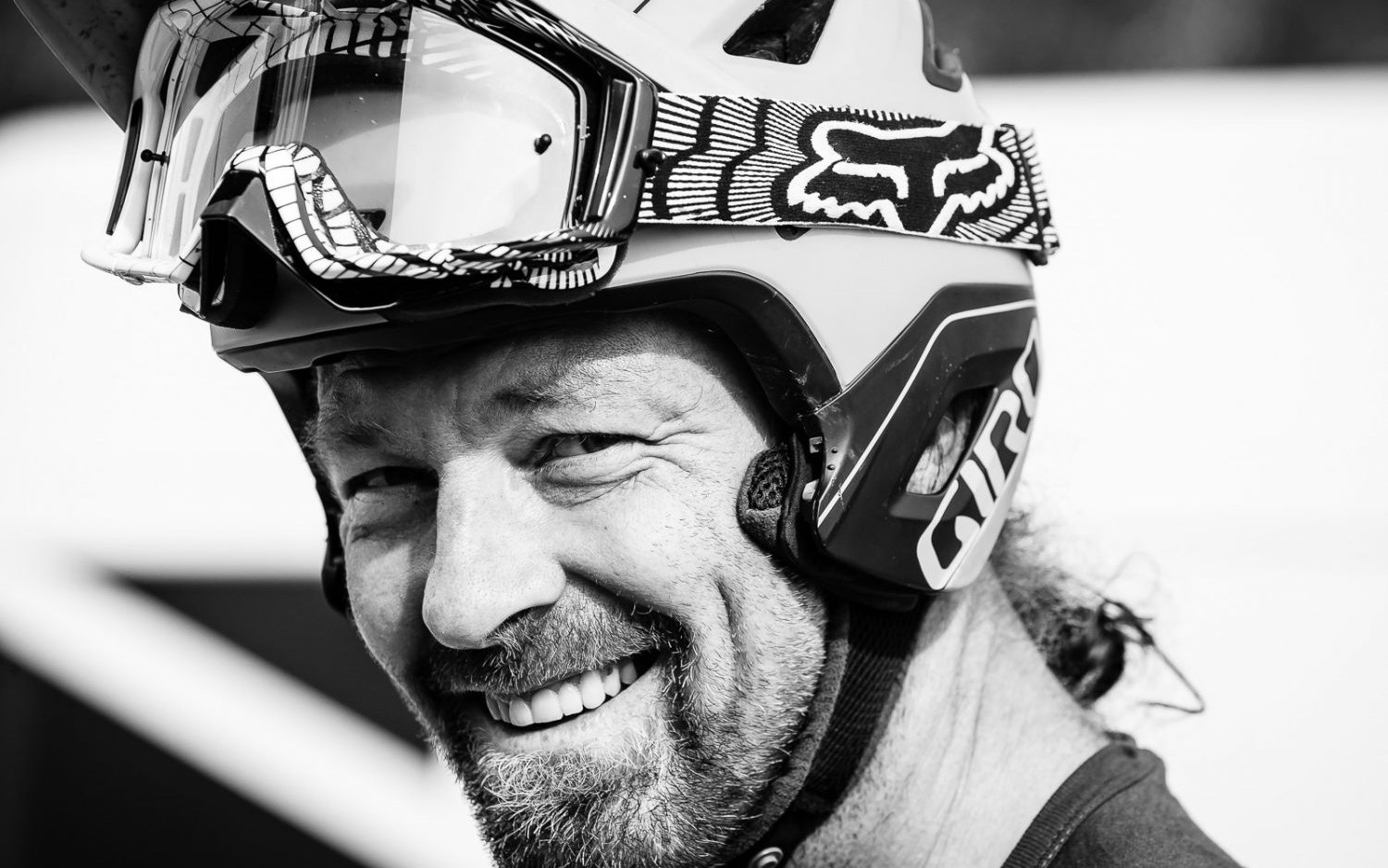 Obsessed With Mountain Biking
The NSMB Podcast: Chris Porter (Pt.1)
Mountain bikes have evolved tremendously in the last five years but before then, media and marketing had already pushed the descriptor, longer, lower, slacker into the realm of cliché.
During this time, one person established a name for himself and founded Geometron, a company to serve riders interested in leaping ahead. Chris Porter is best known today for his unique approach to bike shape, one that's becoming more mainstream with each model year. And whether or not you agree with his approach, it's certainly thought-provoking.
But who is Chris Porter and where is he from? What pushed his desire to innovate so far that he's been labelled the godfather of modern mountain bike geometry? For years, his thought-provoking ideas about mountain bikes have challenged what people believe to be right, and I wanted to know more about where those ideas stem from.
Chris is immensely passionate about riding on two wheels, whether on a motorcycle or a mountain bike, which is clear when listening to him share some of his experiences – genuine emotion can be heard in his voice. That love, coupled with a desire to improve the experience is a large part of what drives him.
While this episode, the first of two planned with Chris was primarily to discuss his background, there is some discussion on the technical aspects of mountain bikes in the latter half. We'll be connecting again shortly to dive deeper into some of these topics and poke the industry bear a little as well.
Topics discussed:
Chris' ultimate riding location
First motorbike experience (the CB100)
Working as a dispatch rider on the motorbike as soon as able to get a decent bike
Living in Italy
Rolling interview with Fast Bikes Magazine
Massimo Bordi (Ducati GM at the time) and wrecking one of his bikes (Ducati 900ss)
GT Avalanche (Steel frame) with RockShox Mag 21 60mm travel fork. "It was the shortest bicycle you've ever seen in your life."
Bike setup and its importance when considering coaching
The beginnings of Mojo Suspension (Risse Racing, White Brothers upgrades, long travel kits and Judy cartridges etc.)
GT RTS1 and shock issues
Touching on suspension forks and some of the problems we're seeing
Bike shapes and specifically, HTA
Fork load and how the damper and spring interact across the fork
Why are mountain bikers 'weight weenies?'
Breaking down sprung vs unsprung weight
Experimenting with sprung weight
Skinsuits at World Cup DH
The Dirt 1:04 Track Experience (specifically, Sam Hill)
GeoMetron
Links mentioned in this episode:
The NSMB Podcast: Obsessed with Mountain Biking is available on all of your favourite podcast apps: