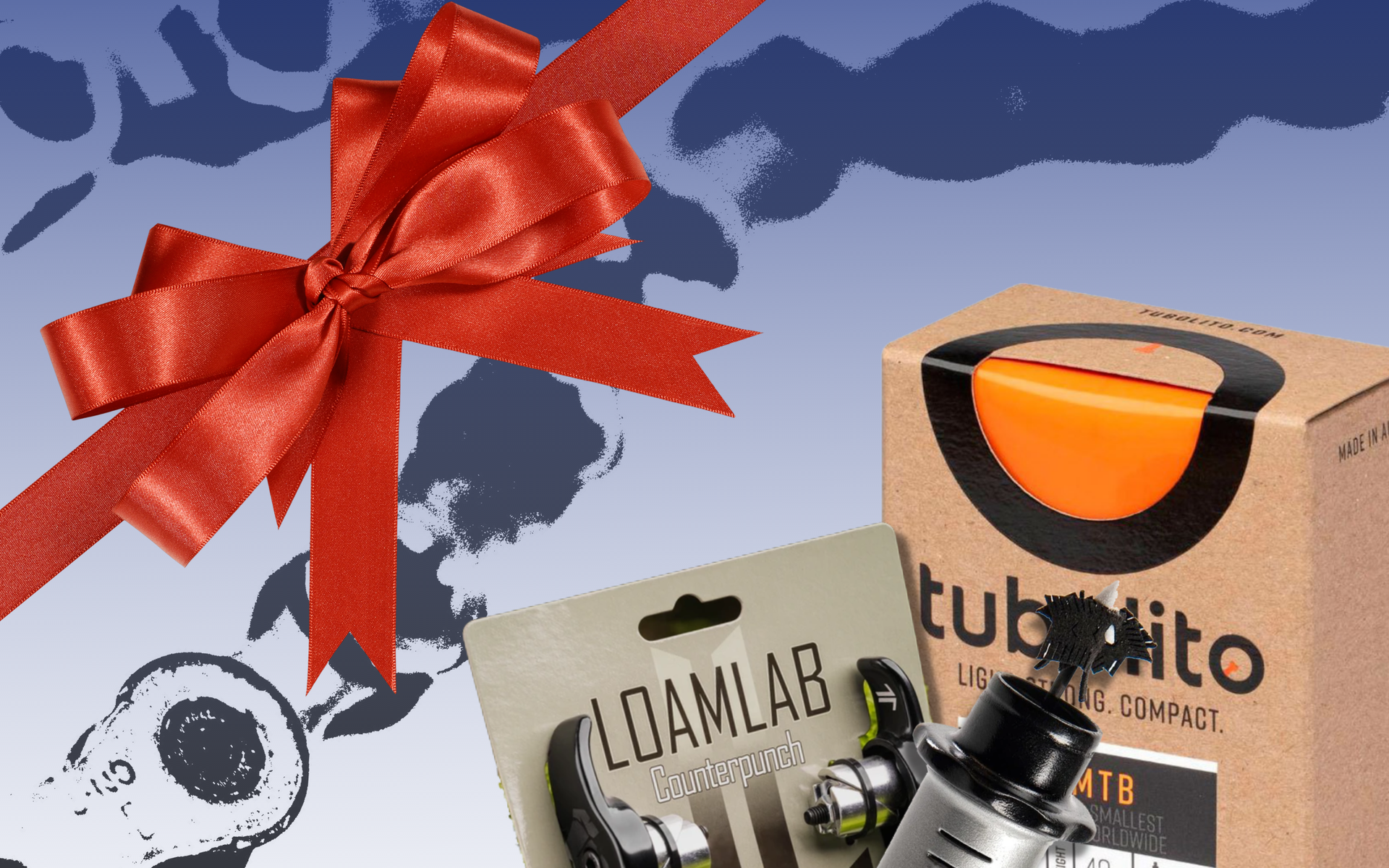 STOCKING STUFFERS
NSMB Gift Guide: Dec 2nd
Presented By
While shopping for gifts this year, it's possible - likely even - that you encounter more confusion or difficulty than usual. Supply chains and labour shortages are leading to unpredictability and lots of brands and shops are out of stock of certain items. This week we're bringing you a selection of gift ideas that fall under the smaller/less expensive category (relative to other stuff in the bike world) that nevertheless are thoughtful gifts that can bring smiles to the recipient and enhance their ride. And, perhaps most importantly, all of this stuff is in stock and available!
---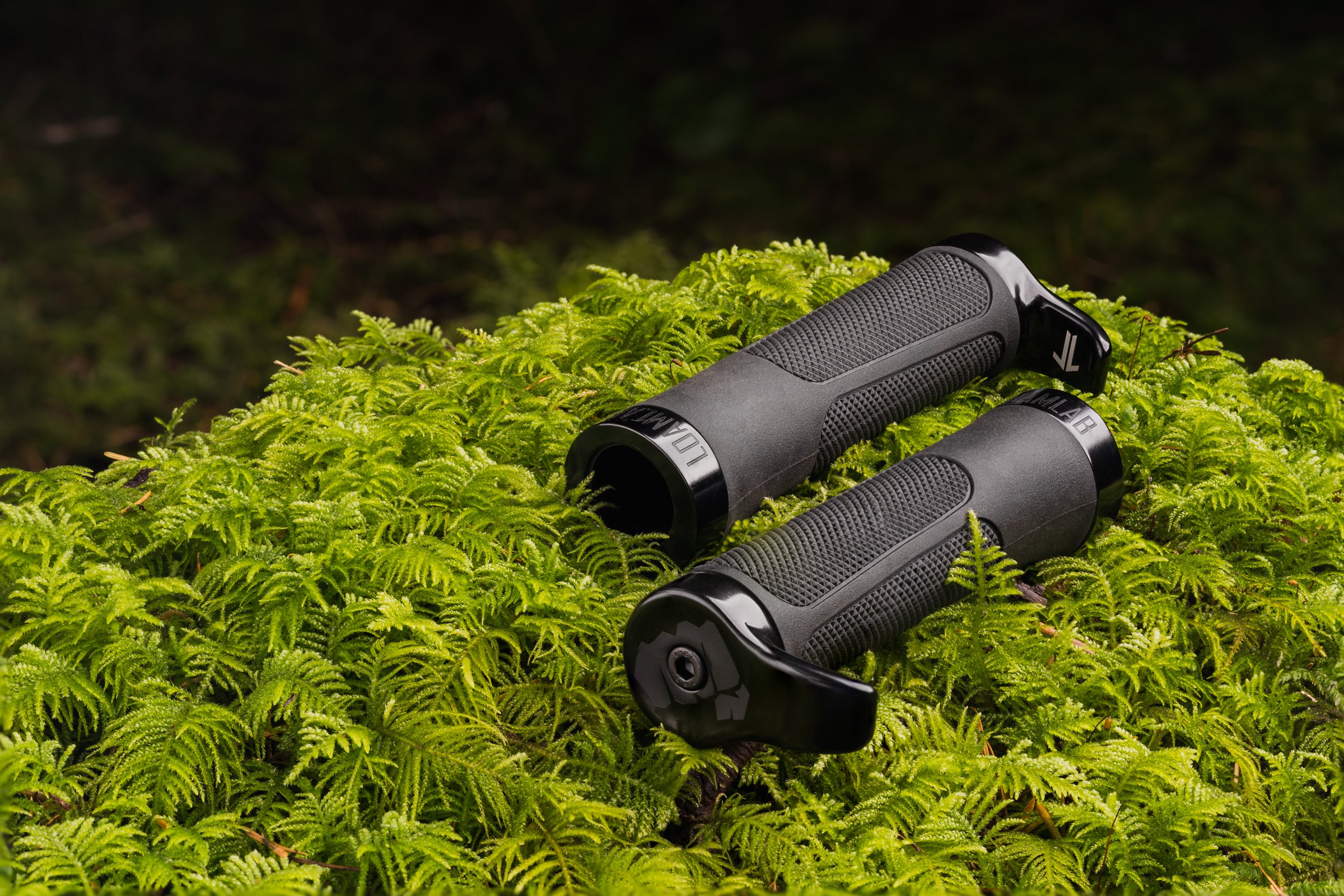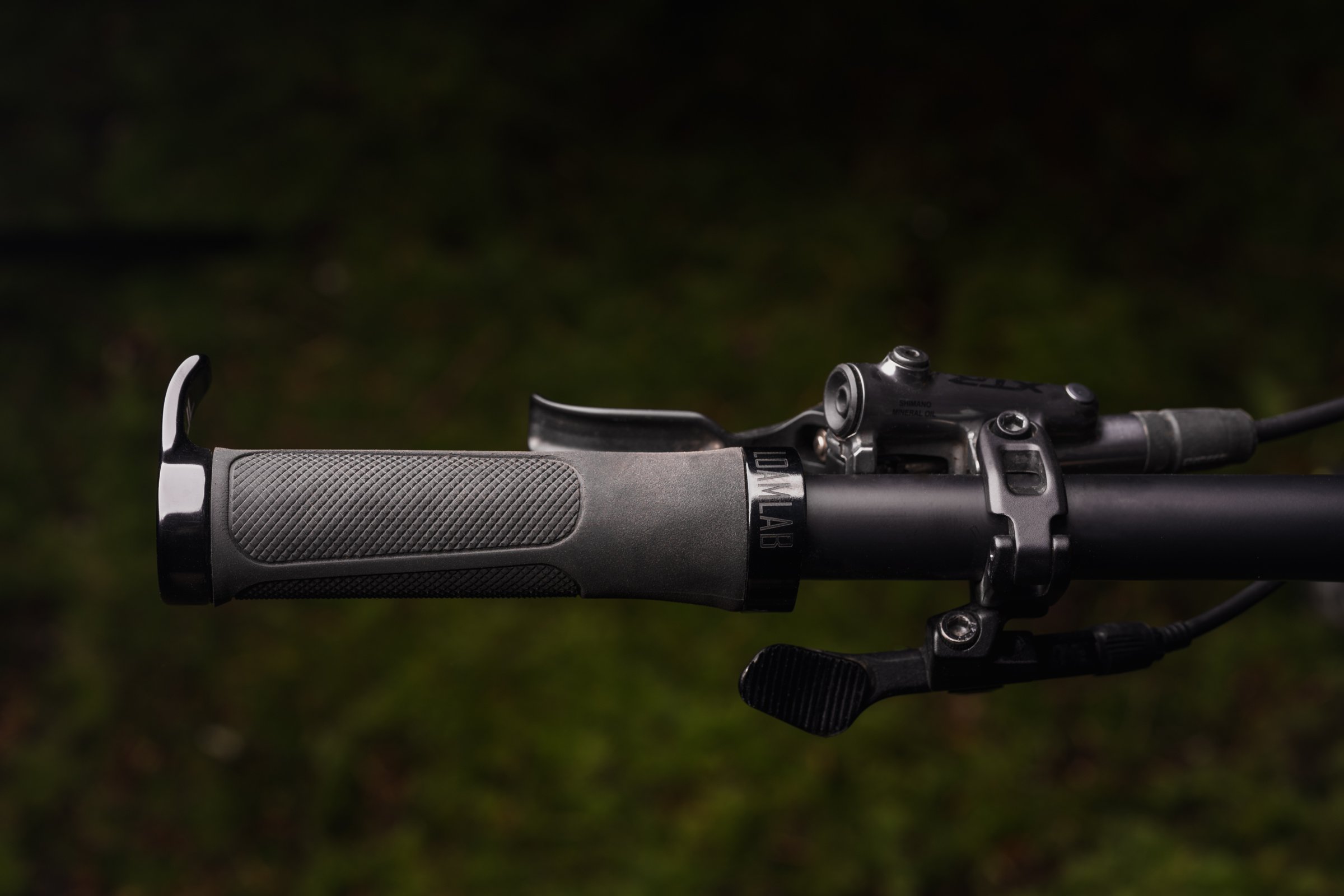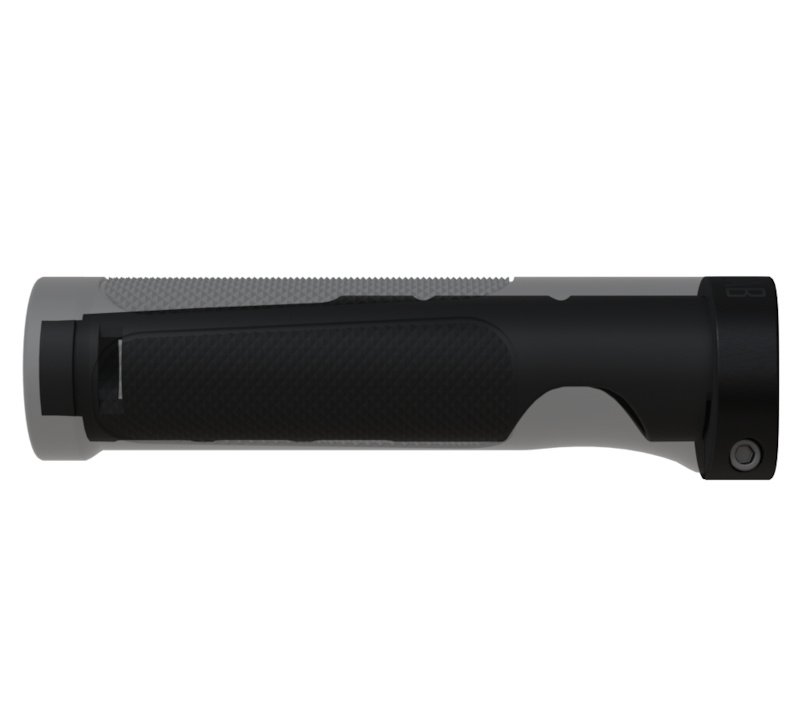 LoamLab Counterpunch & Single Clamp Grips
LoamLab Components is a Squamish-based brand founded by Mark Haimes, a former DH racer and World Record Holder (more on that in the new year) who turned a nasty 5th metacarpal injury into an innovative idea: the Counterpunch.
By protecting the outer hand from impact, the Counterpunch reduces the risk of bar clipping injuries. Originally intended for use during a comeback from injury, when fear of another strike is justifiably palpable, it soon found a permanent place on many test riders' bikes.
The curved surface slides rather than grabs, making it less likely the bar will hang up and throw the rider, giving more confidence to cut tighter lines beside trees, and maybe take out a couple of wheelie bins on the way to the trailhead.
We've had some experience with the Counterpunch at NSMB and it works exactly as intended. It's a simple, lightweight piece of protection (and peace of mind) making it an easy way of adding protection to your hands without much of a weight penalty, at a reasonable cost.
Single Clamp Grips
How can you make thin grips feel more plump?
Firstly, by making the rubber eccentric to the bar. This puts more rubber on top and less on the bottom. It also eliminates the raised pressure point normally found at the end of thin grips.
Secondly, by removing areas of the inner core. This puts even more rubber under the heel of your hand where you need it most. And the cutaway at the thumb forms a flexible pad allowing for a small amount of flex that absorbs chatter and vibration.
Especially suitable for riders who like to hang the meat of their hand over the edge of the bar.
Counterpunch: $39 CAD and available direct from LoamLab.
Single Clamp Grip: $33 CAD
Counterpunch and Dual Clamp Grip package: $59 CAD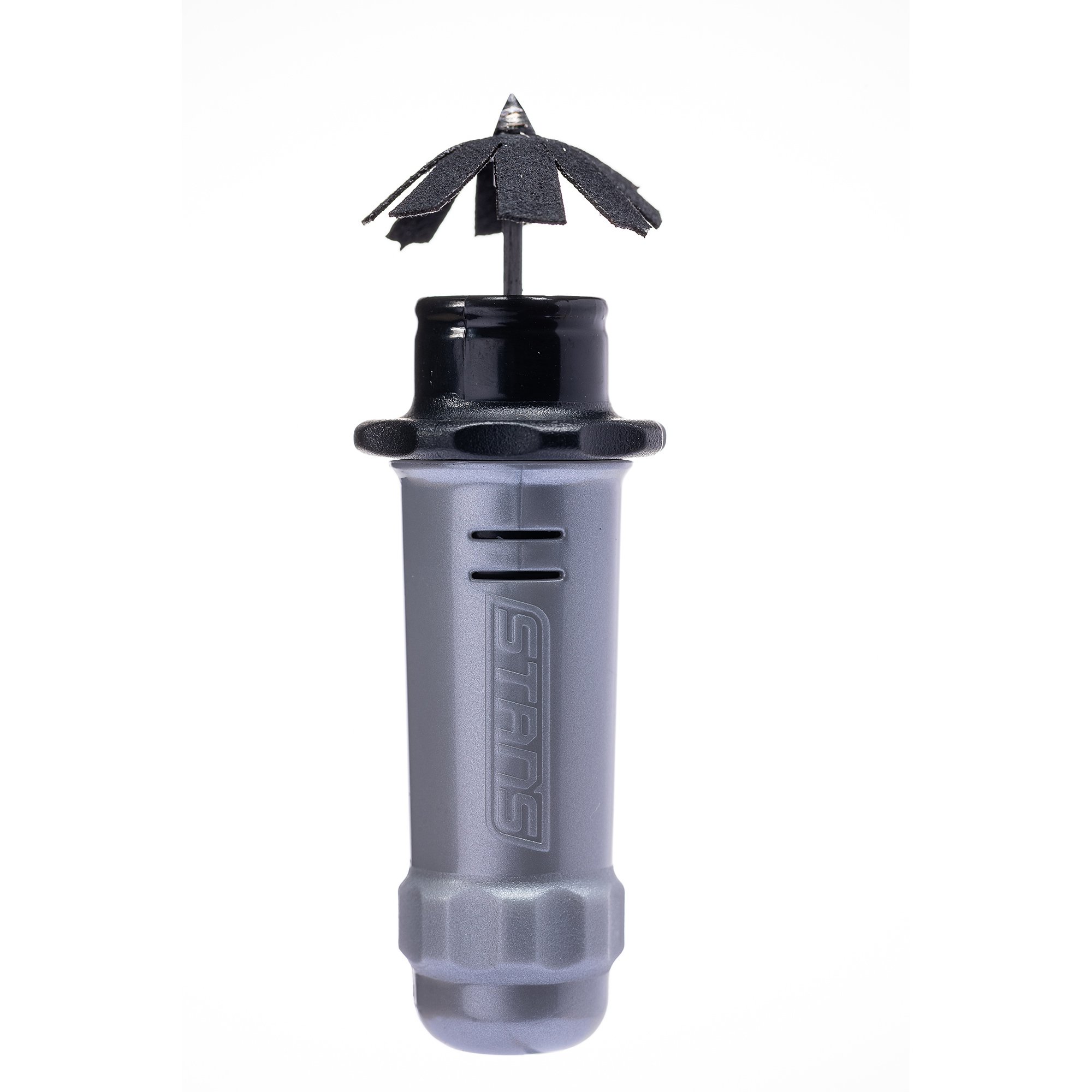 Stan's DART Tool
Stan's DART Tool repairs large punctures and slices. It has a unique shape and is also different in that it is designed to react with Stan's sealant to form an instant, airtight seal. Its woven, laser-cut material will not fray or pull out when riding, but any excess material will wear off cleanly, so you can deploy it and then ride without worrying about losing your seal. A plastic tip adds strength when you're pushing it into the puncture.
The DART Tool comes in a light and handy package that includes two pre-loaded DARTs for sealing multiple punctures, or large ones - it also comes with a built-in valve core remover (these are less ubiquitous but frankly more useful than having bottle openers fashioned onto everything you own).
Buy direct from Stan's for $25 USD or $35 CAD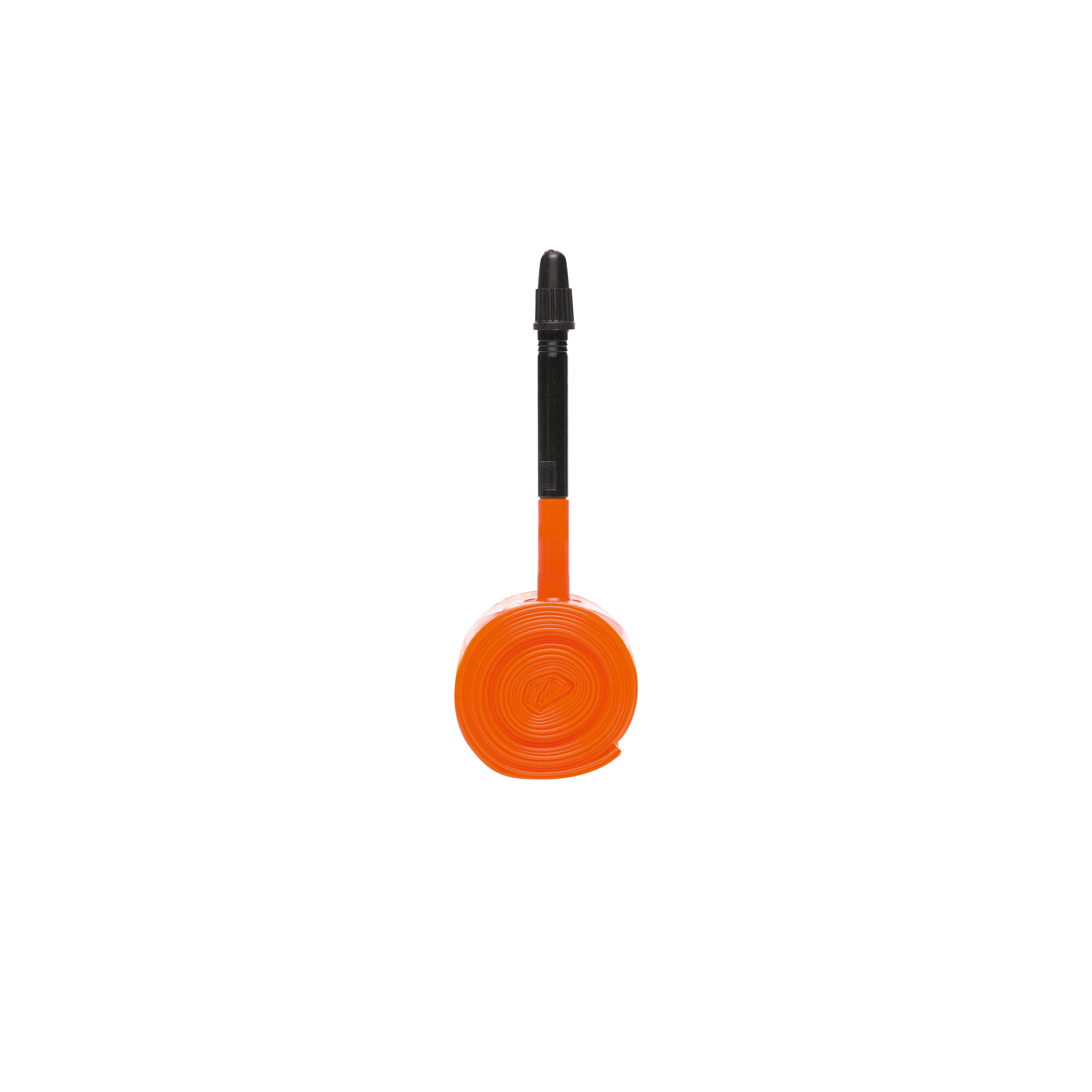 Tubolito S-Tubo MTB
The Tubolito S-MTB is the perfect spare tube and is truly an "aha" product because the first time you hold one, its weight (or lack-thereof) is always a shock. Thanks to its removable valve, the S-MTB can be rolled up to an extremely small size (Ø 3.5 x 5 cm) and despite a weight of only 45g (29") it is as puncture resistant as standard butyl tubes. So for racers looking for the lightest setup or as a spare tube you can fit almost anywhere, the Tubolito S-MTB is a dependable performer, not to mention a great gift. 
37.95 USD | 50.49 CAD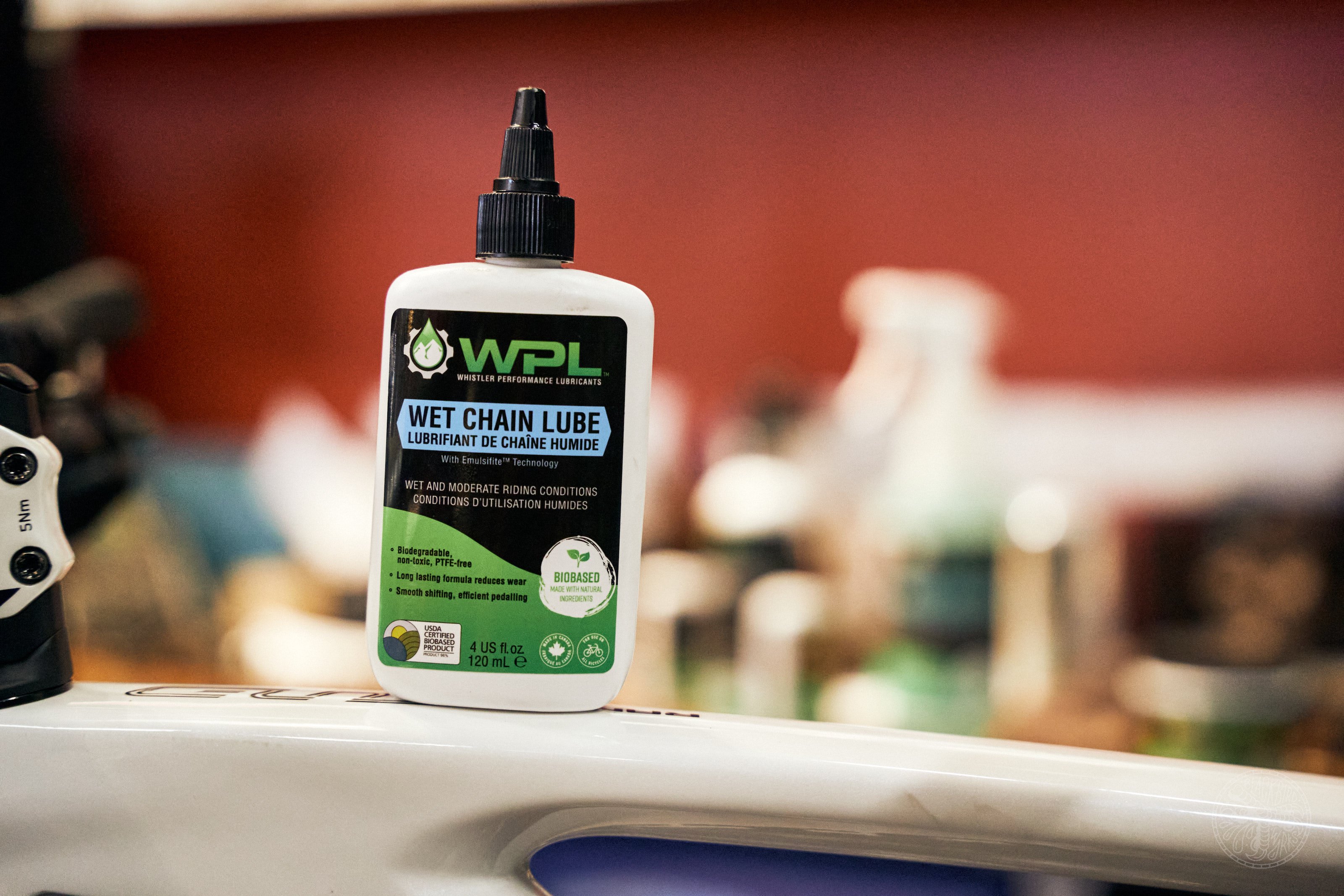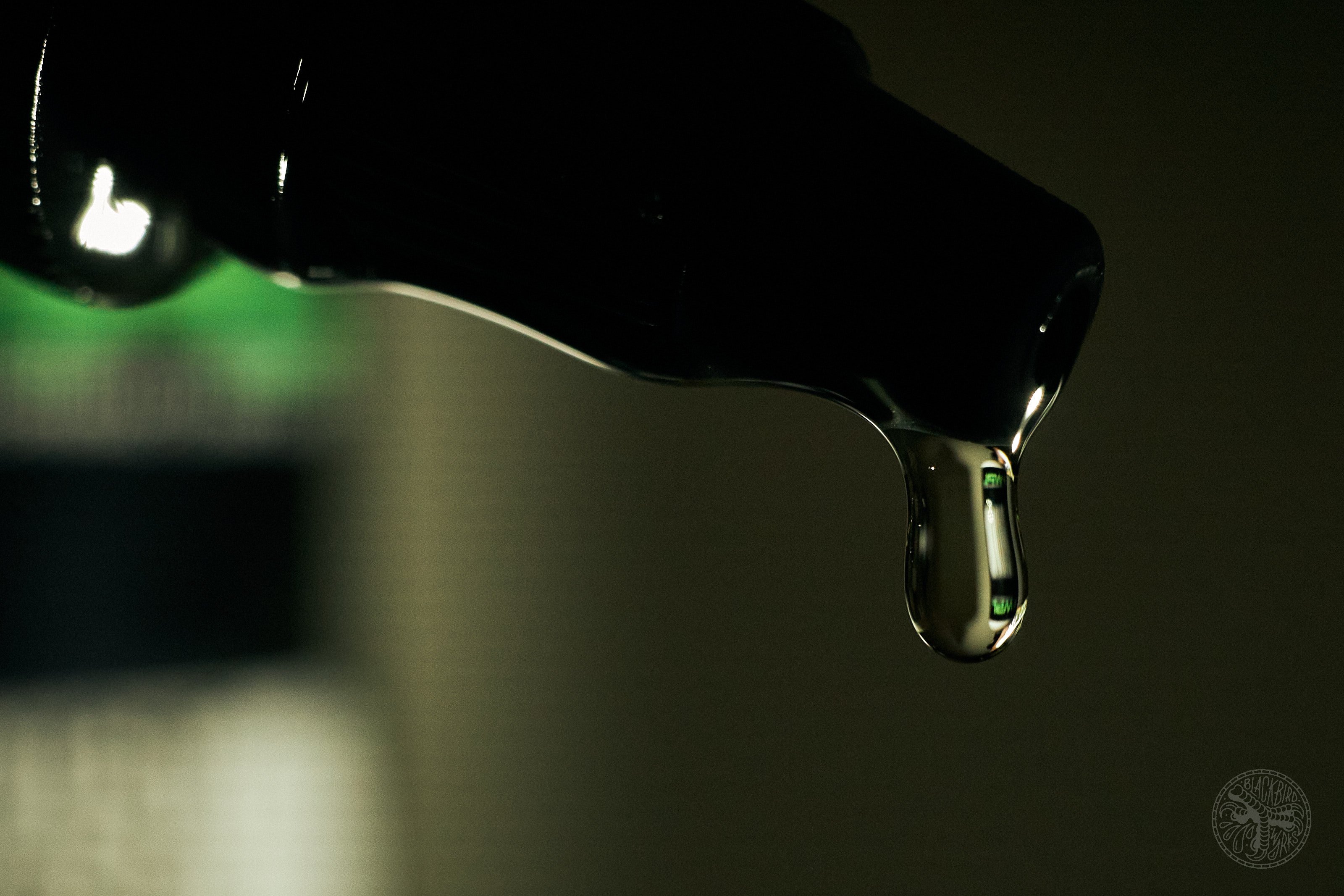 WPL Wet Chain Lube
Bike Lube may feel like an unusual gift, but the mountain biker in your life will appreciate this. WPL's Wet formulation is designed to work in truly coastal conditions, with the added bonus that it's formulated to perform without a lot of the toxic, petroleum-based additives you'll find in most bike lubes. Like the wax on your skis, lube comes off of the chain and can end up in the soil or get washed into the water. In small quantities, that may not sound like much - but how many bikes are hosed off every day at the base of a bike park, or other high-traffic areas?
A tube of WPL lube is a great - and thoughtful - gift for the rider in your life who's thinking about their impact but doesn't want to sacrifice on performance.
$12.99 CAD - ask at your LBS or order direct from WPL.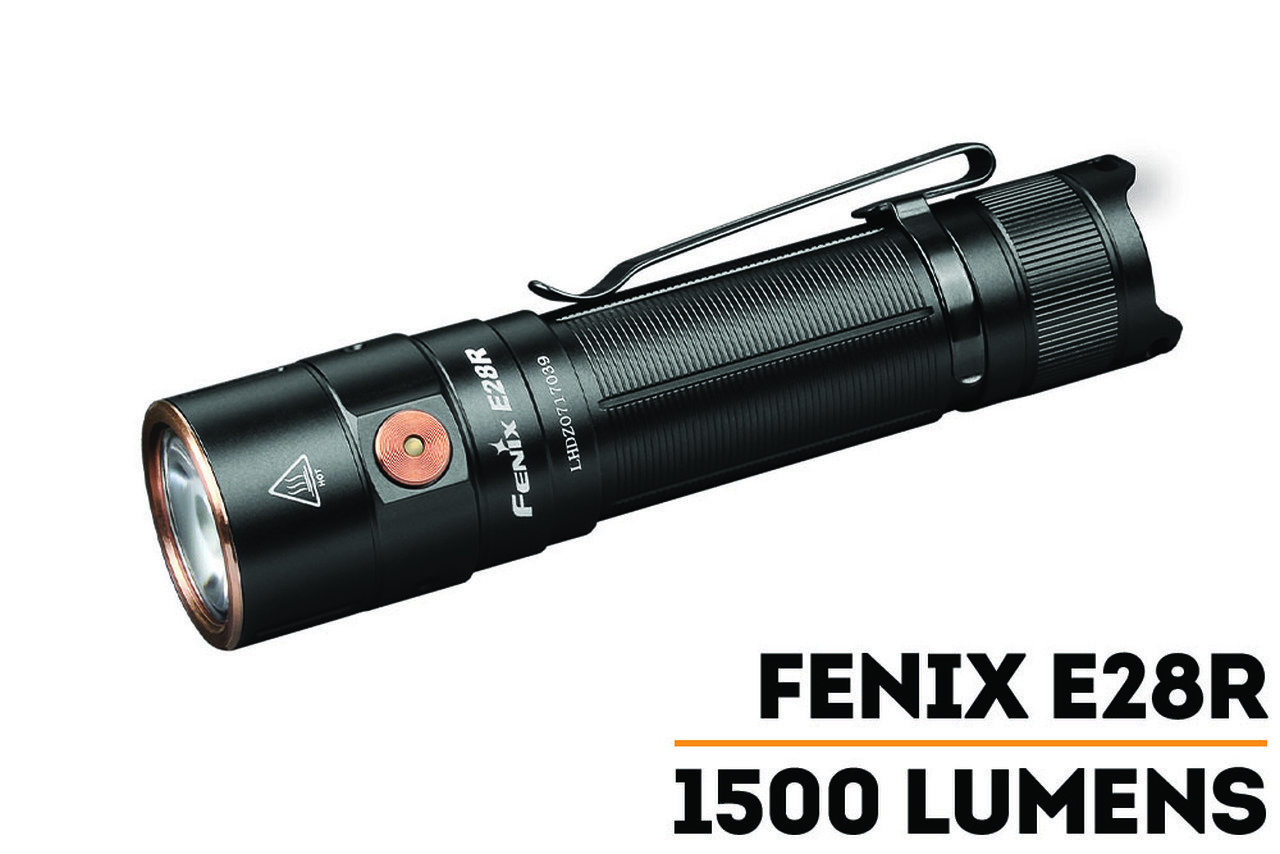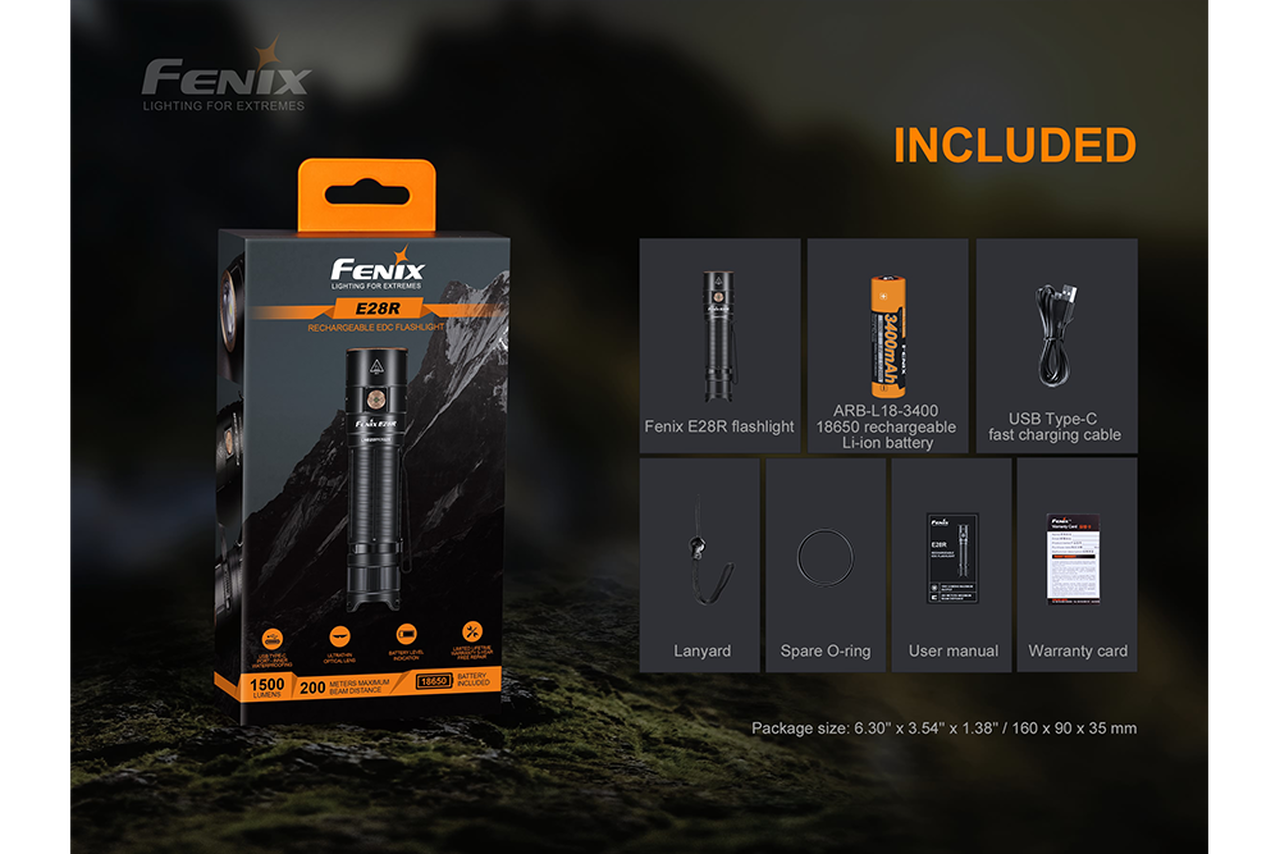 Fenix E28R Rechargeable 18650 EDC Flashlight
We're big fans of gifts that work for riders - and rides - but also in your other walks of life, and Fenix has a solid reputation for reliable, high performance flashlights. The E28R is a powerful flashlight that runs either on one single 18650 or two CR123 batteries - and puts out an impressive 1500 lumens. It includes five different brightness levels - everything from 'dim candle-like' to 'please notice me while I'm out here walking the dog or looking for my dropped keys' to 'what was that snapping branch I just heard behind me?' plus a strobe mode. The E28R is compact and IP68 waterproof and comfortably fits in your hip pack or pants pocket - super easy to carry at all times, especially this time of year, whether as a backup on night rides, for safety, or 'just in case'.
Turbo: 1500 Lumens, 2.1 hours, 656 ft
High: 800 Lumens, 2.5 hours, 459 ft
Med: 350 Lumens, 6 hours, 295 ft
Low: 150 Lumens, 17.1 hours, 200 ft
Eco: 30 Lumens, 73.3 hours, 91 ft
IP68 waterproof Rating: Fully submersible to 6.5 feet for up to 30 minutes
USB Type-C Charging (Fast Charging)
Battery included: Fenix ARB-L18-3400 Rechargeable 3400mAh 18650
Compatible: Two CR123A batteries (battery level indicator will not work)
Length: 4.29 inches // Weight: 2.33 oz (Excluding Battery) 
You can order the Fenix E28R here. MSRP is $59 USD.
RideWrap Shuttle Armour
It's called Shuttle Armour, but you need it even if you're not a shuttler: it's designed to protect the downtube of your bike right where it contacts the tailgate of a truck. Sure, you may not own a truck and you only earn your turns, but if you ever ride with someone that owns a truck and your bike may spend time riding in the back, this is a good way to make sure that mud and grit doesn't get ground into your downtube while it's hanging out back there. Easy to apply: clean your downtube, use the included cleaning wipe, then peel and stick. Also removable in case you decide to transfer it to your next bike.
$25 CAD and available from RideWrap or your LBS.
OneUp EDC Lite Multi Tool
EDC stands for Every Day Carry, and it refers to OneUp's effort to get that sweaty monkey off your back. The EDC Lite tool is one of the best MTB innovations in recent years. It can be installed in half the time it takes to drink a beer, fits almost every mountain bike, and it's well equipped with 9 common tools to address most fittings on modern bikes. It stays in place, is easily deployed, and it'll save your ass without asking for thanks.
The mountain biker in your life will love it.
MSRP $40, €40, £35, $53 CAD
9 Functions:
⬢ 2, 2.5, 3, 4, 5, 6, 8mm
⁕ T25 Torx
▬ Flat Head Screwdriver