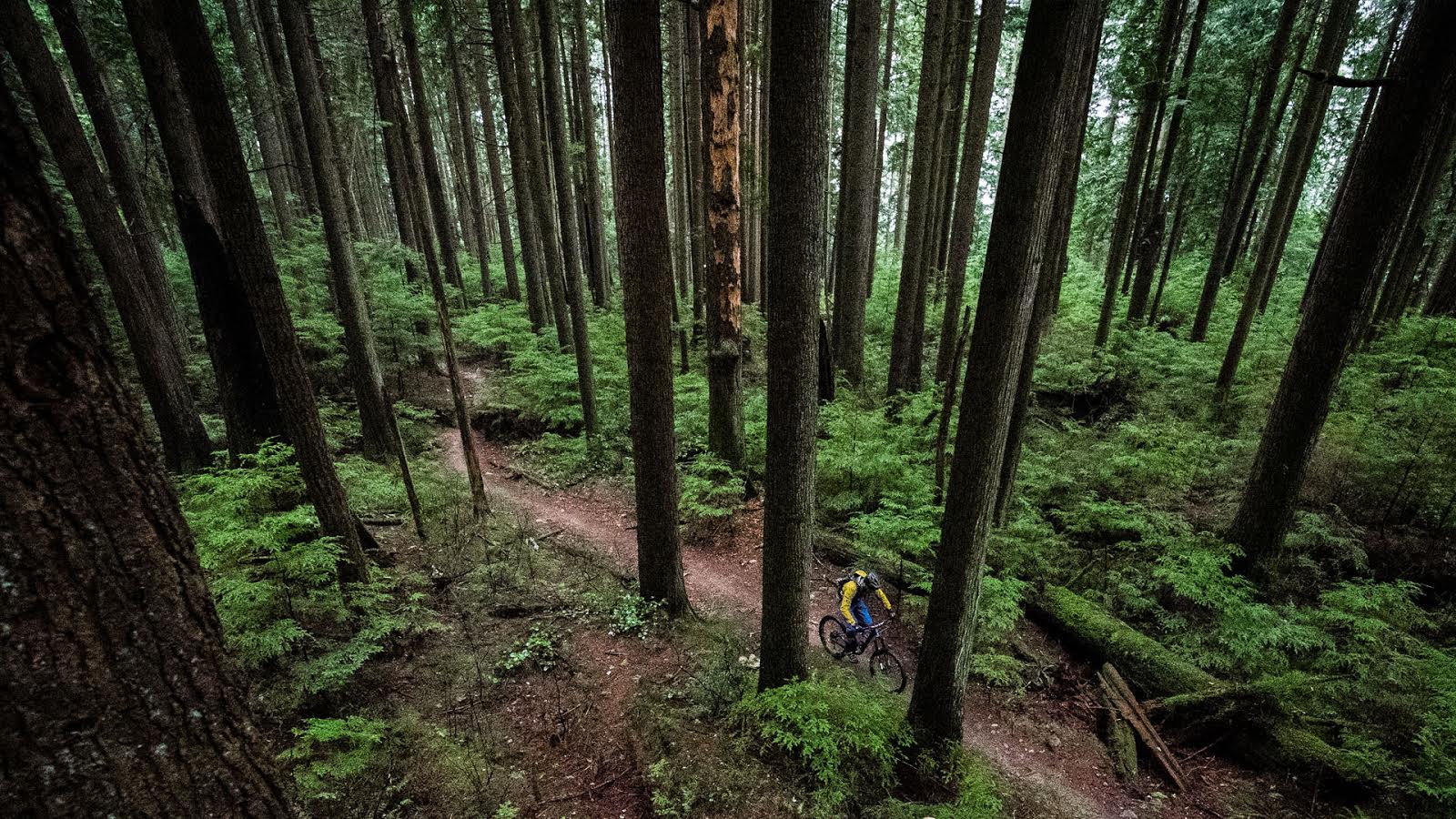 NOX Farlow Carbon Wheels: Reviewed
Since the first carbon rims started to appear the search for less pricey options has been furious. Those first to market were selling rims at $1000 a pop and surprisingly we just swallowed that up. A G-note for a rim is crazy money, especially when a good aluminum rim can be 1/10 the price.
Forums have been lit up with discussions on the direct purchase approach. Those who were willing to guinea pig cheaper Chinese options had mixed results but at a price that made a cracked rim bearable. Some entrepreneurial types have decided to take things into their own hands and use these factories to produce rims for less cash. This was NOX Composites' approach and the price for a single Farlow rim is $479USD.
Tennessee-based NOX Composites was started by two biking engineers. They knew they could make the advantages of carbon rims available without forcing riders to remortgage their homes. The Farlow is designed by NOX to be strong enough to put up with stiff abuse without becoming an anchor when the trail points up. It is also a modern rim in its construction and concept.
The list of terms used to describe the features of the rim don't quite rival the number that Trek uses for frames but there are a few. UniWeave construction, the Anti-Burp Bump, the RockGuard Hookless bead lip… To put it simply these rims use all the latest concepts in rim construction with NOX having their own twist on them. The 430 gram Farlow follows the wider trend in rim design with a 35mm external and 29mm internal width. More on that later.
Most interesting to me is the asymmetrical design that not only angles the spoke holes to the hub flanges by 5 degrees but also offsets them on the rim by 2.6mm from the center. As both front and rear wheels now feature dish to account for the room taken up by brake discs and cassettes this appeases my engineer's brain. The offset allows the spoke tension to be more equal from side to side and gives better triangulation, which should mean a stronger wheel.
Immediately out of the well-designed shipping box the NOX wheels impress. The build I went for combines the Farlow 29 rim with Industry Nine Torch hubs with the traditional j-bend spoke flange, Sapim's cx-ray bladed spokes and black alloy nipples. The rims don't look cheap with a smooth matte black finish. The lacing has a nice even tension and the whole build is just kicked up a notch with the classy Industry Nine hubs. I've had a really good experience with I9 hubs on another set of wheels. Sure the rear hub is loud but I think that is a nice added safety feature. Aesthetically I think these wheels are the cat's ass; nice matte black rims, black spokes and nipples with the I9 hubs adding the pop. The stickers, which are easily removed for a stealth option, come in a plethora of colours.
The wheels come taped for tubeless installation and with valves already installed it seemed rude to use a tube. Inflating the tires was a breeze with my Maxxis tire pumping up with a floor pump and the Schwalbe needing a quick blast from a compressor to seat properly (though if I wasn't lazy I'm sure I could have gotten it to seat with the floor pump). The tires have barely lost any PSI from ride to ride with just the usual pressure tweak needed every few weeks.
Wheels may be one of the most underappreciated systems on your bike. Weight, rim width along with vertical and lateral stiffness all have a huge influence on what happens when you turn the bars and lean into a turn or crank hard up a hill. 29er wheels, with their longer spokes, can have a floppy feel if they aren't well built, making well-engineered components even more critical. (It should be noted that I removed a set Enve rims from my test bike when I installed these NOX wheels.)
This build comes in at 1570 grams without rim tape or valves, a claim backed up by my own scale give or take a few grams. That translates into a tight and responsive feel under power that has you chasing your PR's on the first climb. The build quality is obvious on the first ride too. No twangs from the spokes as they settle in or unwind; everything feels tight as a drum.
The wheels track your chosen line faithfully even when you choose to high line a heinous maze of roots. Throwing in some sideways action elicits no complaint and sliding the rear wheel into a rutted corner is within the Farlow's MO. Some of this infallibility could be a result of the profile the tires take on with the 29mm internal rim width, giving good sidewall support but some of it should also be credited to the rim design.
With so much attention paid to rim widths, it is worth considering rim depth too, a significant factor in vertical compliance. Too deep and things can get too stiff but obviously layup has a play in that too. At 25mm the Farlow rim is 10mm below Enve's 35mm and the wheels exhibit what I sense is well considered vertical compliance. This has fed a newfound addiction to stick off-camber root lines. There is no sense of the harshness some other carbon wheels display.
So about that width. The wheel world is in a bit of disarray with rim widths right now. Some are staunchly holding on to internal widths in the low 20's while others are pushing boundaries (for non-plus sized tires) out to the mid 30s. I've ridden a good range now and think that I'm comfortable with the high 20s and probably not much more. Given where tire designs are today I think that pushing much over 30mm internal width is too much of a compromise. Side blocks start to be forced to point at angles where they become less effective when the wheel is on edge and sidewalls become a touch too exposed. NOX does offer a wider rim, the Kitsuma and narrower options too so you can pick based on your own opinion, but I think for current 2.3 to 2.5" tires that a 29mm internal width is right for me at this time.
The Magic Mary and DHR II I have mounted on the Farlows are what I would consider a comfortable profile. There is still some roundness to the profile and that helps when pushing the tire over onto its edge and moving up to the grip limits. The nice thing is that, in combination with the stronger sidewalls I chose, the tires have great support and don't squirm around. In fact I'm able to run these tires at a lower pressure (19psi front and 22psi rear) with no burping at all. This translates into clear feedback about the grip levels and information about how hard you can push. That inspires confidence when you want to push hard.
20 or so rides does not constitute a thorough review, but so far the NOX Farlow wheels are impressing me. The hubs are running very smoothly (and loudly) and the wheels are still true and spoke tension is tight. It will take much longer for any possible build issues with these 'cheap' rims to make an appearance, but thus far I have a good feeling about these wheels.
NOX rims are available individually or built up on to a bunch of hub options. The wheels are hand-built before being carefully packaged and shipped (with free shipping in the US). The Farlow rim is available in 29″ or 27.5″ sizes but it is not the widest in the NOX range, the Kitsuma wins that contest at an internal width of 36mm. NOX will build you the wheelset of your dreams and all the details and pricing can be found on their page.
---
Seahawks fan? Or just a carbon fan?