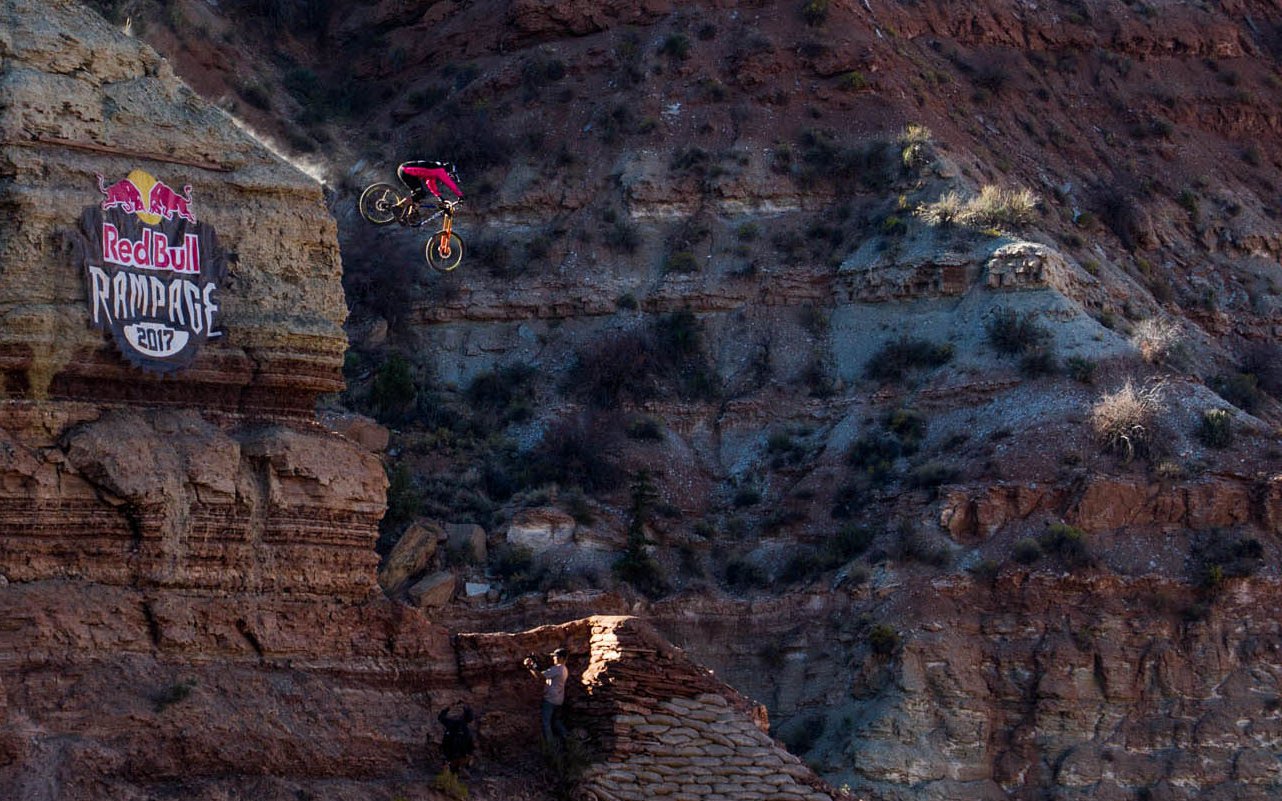 EDITORIAL
#NotASlopestyleCourse
If you've been following Red Bull Rampage, you've probably seen the trolls hitting it hard that Rampage has turned into a slopestyle event. It's evident that over the years, the jumps have become more manicured and consequently more trickable but do these factors truly change what the competition is about: The Big Mountain Send?
You may have heard that the scale and ruggedness of the site is something that can only be comprehended in person. This has been true of every Rampage venue. One thing that has changed is the accessibility of water. The site that has been home to Rampage over the past two years has provided water access above what the diggers could carry on their backs. 
What's also not given its fair share of attention is the fact that a rider and a team of two (yes - only two diggers this year) must undertake the task of building an entire line in just under two weeks. A modern slopestyle course could not be completed by a few men and their bare hands in a fortnight. 
Yeah, we get it, the tricks have evolved from your basic 3's to 720's and a backflip now isn't much unless it's off a flat drop but it is evident - especially in this year's competition - that going full send is where the points are still at.
The most obvious reason that Rampage is still a big mountain competition is the gnar factor. The drops, jumps and the exposure are all some of the biggest in the sport. Sure, you have a beautiful jump that has edges and a lip as a straight as a ruler, but what about what's on either side of it? One error or one gust of wind can turn a 'standard' crash into an explosion of dirt and a free fall off a ridge. To sum it all up, at what slopestyle event do you see a rider opting out of their second run because risking their life yet again isn't worth the small potential increase in points?
Watching not only the skill associated with getting down the rock in one piece but the mental toughness required to deem it possible is where the highest level of our sport sits. It's time for us to stop placing it into a category which is by no means lesser but doesn't assign adequate credit to what is being achieved in the desert.
And if you still feel that Rampage has turned into a slopestyle competition, we would suggest getting yourself out into the desert to experience it for yourself.