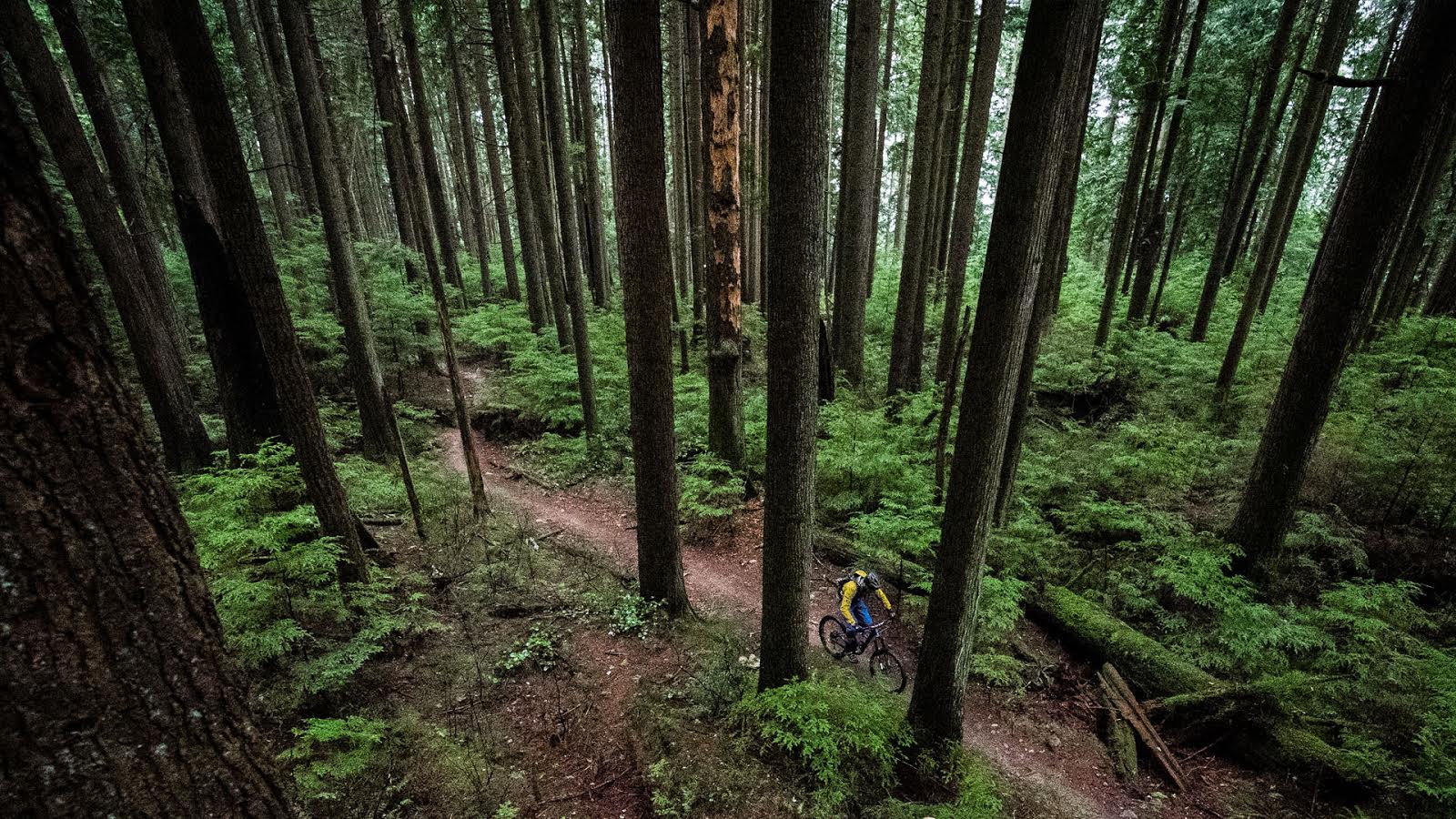 Northwave Scorpius SRS Reviewed
I only realized it when I started writing this review, but my earliest memory of Northwave is from a cover shot on a copy of Outside magazine I found in my high school library back in 1994. I remember noticing a rider's shoe, which featured a flap covering the laces, and thinking it looked pretty cool – a moment before realizing that his other shoe was a different color. Until seeing those shoes again featured in the History section of Northwave's website, I assumed the guy was a weirdo. But the bicolor shoes were part of a stunt, it seems: an effort by Northwave, an Italian shoe company started in the 1980's, to make a noticeable entry into the mountain biking gear world.
Fast forward twenty years and the shoes Northwave sent us to review earlier this year are a much more traditional offering than the groundbreaking Integral. The Scorpius SRS sits pretty much smack dab in the middle of Northwave's off road shoe lineup, which runs the gamut from XC race slipper to my-first-SPD entry level shoes for kids. The pair Northwave sent is primarily matte black in colour, with some neon green "high visibility" highlights to improve safety and add a bit of flare.
Despite being a mid-market shoe, the Scorpius SRS doesn't lack for features. The sole is made of thermoplastic, enriched with carbon powder (for what it's worth). The body of the shoe is made from a single piece of lightweight polyurethane which seamlessly incorporates large mesh panels in order to provide ventilation and let the rider's feet breathe. The retention system employs both asymmetrical, adjustable velcro straps, and Northwave's SRS aluminum ratcheting buckle, which together work to provide a high level of adjustability for dialing in the shoe's fit.
Out on the trail, a couple of less noticeable features start making themselves known and doing the shoes credit. Reinforced panels on the toe-box and along the length of the heel provide protection from on-trail features and debris. While they look like they'd be at home on modern blade-style soccer shoes, the Scorpius SRS's rubber treads provided considerable grip, even when scrambling up dusty pitches or mincing down rock faces. The shoe also features provisions for running spikes, if you're headed into truly slippery territory or cyclocross minded.
The soles are plenty stiff, and I initially found them overly so, to the point that my feet would ache slightly after longer rides. But after the first dozen rides and some adjustments to the straps, I either adapted to the shoes or broke them in. Either way, they were comfortable enough that I had no issues wearing them full time for four straight days in the Chilcotins, both on- and off-the-bike, while still providing a firm and efficient pedalling platform. And a post-trip sniff suggests that Scorpius SRS's AirFlow system and vents keep the shoes from trapping foot odour despite the fact that they're made of synthetic material.
Before this review starts sounding like an advertorial, I should mention that there were couple of things about the Scorpius SRS that did bug me. The first issue was with the location of the SRS ratchet system: positioned on the outside of the shoe, the buckle is in the perfect place to get bumped by or snagged on trail obstacles – which resulted in a couple of inadvertent and unwelcome mid-ride adjustments to the Scorpius SRS's fit during the review period. This is however a pretty common issue with buckle-style closures on mountain bike shoes, and perhaps an inherent design flaw of an adjustable, durable and accessible retention system.
The second issue was that the AirFlow vents seemed just as effective at letting water pass into the sneaker as air. Simply walking through wet grass or riding through a puddle was often enough to leave me with wet feet. On the flip side, after a bit of hard riding, the well vented shoes would allow my warm feet to dry my socks, so I was rarely wet or uncomfortable for long.
Both of these gripes seemingly related to trade-offs in the shoes' design that I couldn't really fault. All in all I found Northwave's Scorpius SRS to be a comfortable and capable trail shoe. I didn't reach for them for wet or cold weather rides, or when heading into terrain that required extra foot protection; but for the vast majority of my rides they proved a functional, comfortable, and attractive piece of kit.
The Northwave Scorpius SRS is available in Black, Orange, Red and White – though, sadly, no bicolour option. Retail runs for $130 USD.
---
A breathable shoe for the heat of the summer. All the more reason to try and dodge those puddles too…