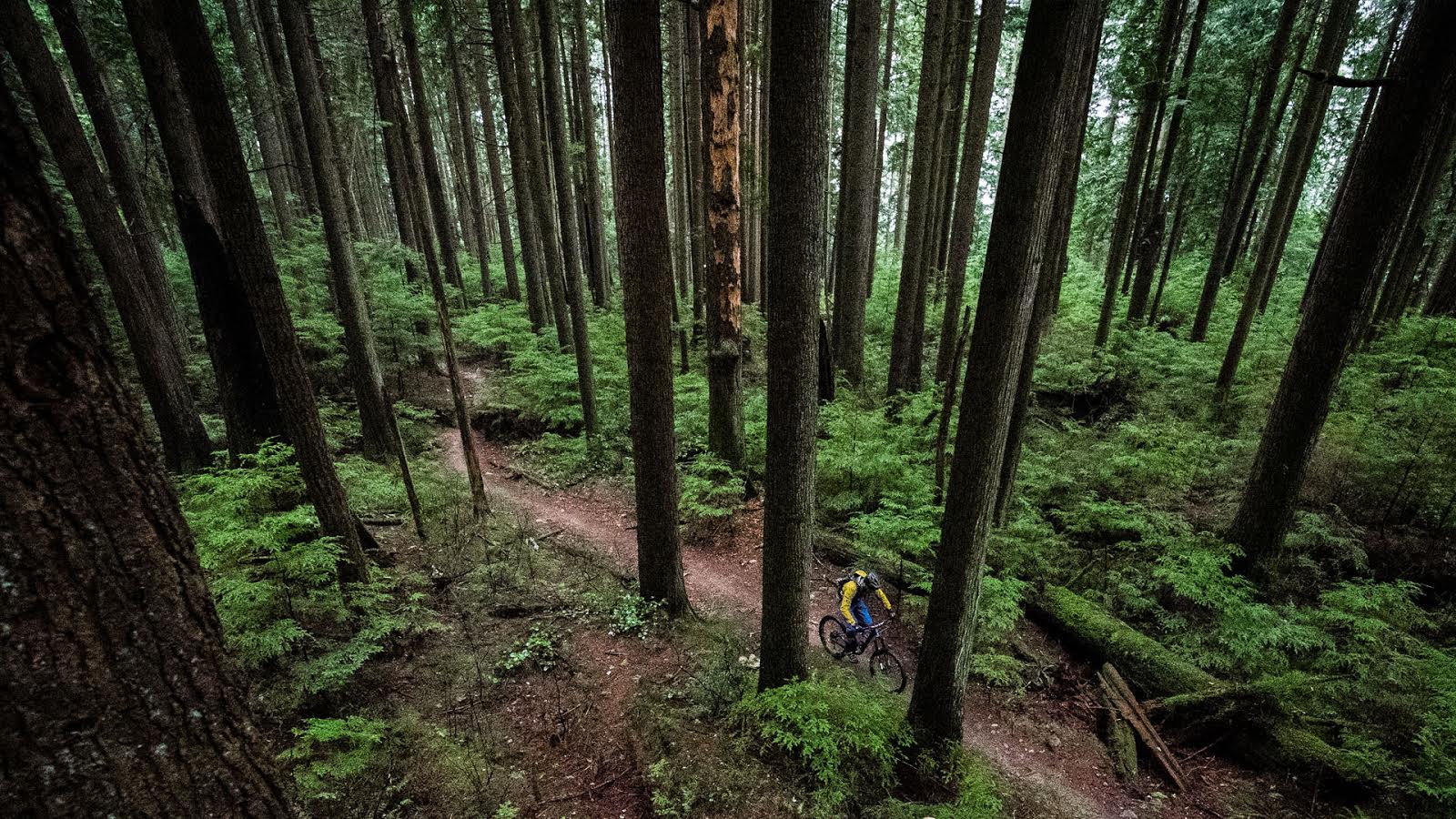 North Shore Triple Crown
Always wanted to do a true North Shore Triple Crown but haven't pulled the trigger? September 7th is your chance to ride a supported Triple Crown with Wade Simmons and Andreas Hestler. Get on it…

---
"We've got an embarrassment of riches!" Andreas Hestler sits on his patio, sipping a cappuccino, motioning to the striking backdrop of the North Shore mountains which dominate the horizon. Ask anyone who lives on the Shore and they'll tell you flat out, we've got some of the world's best riding out our back door. "With three mountains in our backyard, we're spoiled with options!" brags Dre. But to connect all three mountains in a day is braved by an elite few. A badge of honour amongst locals, riding the Triple Crown is a veritable feat.
"There's no easy way to do it," Dre is often described as an animal in the saddle, "to do it under 6 hours is impressive." For Hestler to be daunted is a testament to the formidable feat. The terrain is difficult at times, both up and down, and the logistical challenges are many. Depending on the route chosen, the distance is anywhere from 50-65km and the elevation includes approximately 3000m of climbing. A good day indeed!
Without local intel, it's difficult connecting one mountain to the next. "There are a number of ways you can connect the dots so efficiency is key." Simmons knows these mountains like the back of his chamois. Considering you are either climbing steep pitches or descending technical trails, you need to be not only physically prepared for the arduous journey, you also need to have the skills to handle the descents.
Getting lost, back-tracking and running out of gas are all very real possibilities. Add to that mental fatigue or mechanical failure and success hangs in the balance on every peak. For some, the Triple Crown is biting off more than they can chew.  For others, it's the kind of epic adventure that's irresistible. "Having a fully supported tour like this can make the difference between success and failure." Simmons speaks of the merits of attempting the Triple Crown with Shore Play.
Starting in the east, the arduous climb up Mount Seymour begins in Deep Cove, leading across the western flank eventually connecting to Mount Fromme by crossing the Seymour River and then traversing Lynn Valley. Pre ride fuelling at Honey's Donuts in the Cove and food stops along the way including fresh fruit and coconut water makes the journey more palatable. "There's no easy way up, and no easy way down." Dre underlines the first leg of the journey.
Once you've conquered Seymour, "Then the real fun begins on Fromme!" Simmons has a big smile on his face. Climbing Mount Fromme is the easy part, but how you descend and then traverse to Cypress can be difficult route finding that takes you through challenging, rocky terrain. "Thankfully, the majority is ride-able," Dre asserts with the smile of a billy goat.
Before making your rocky traverse to Cypress, you'll be blessed with a fast and flowy descent down Fromme, taking you through Capilano canyon and on to the final target. The Triple Crown will test you both physically and mentally, but if you're successful, you'll earn bragging rights amongst the locals and the satisfaction of completing something monumental.
After another water crossing at Cleveland Dam, the final jewel in the Triple Crown awaits on Cypress. While each mountain has it's own character, Cypress may be the most technically challenging of them all with a healthy mix of flowy loam, steep rock-faces and the odd ladder bridge for good measure. When reaching this final leg of the journey, your endurance and prior efficiency with route finding will determine your success. "A day like this begins to catch up with you."
Dre speaks of the drag you begin to feel on that last ascent, when your legs feel leaden and your cadence starts to wane. If you make it to the top of Cypress, you then need to battle the mental fatigue on that last technical descent: a mere 2500 feet to the water at Horseshoe Bay. "At this point, you've got it in the bag, it's just a matter of keeping the rubber side down!"
This September 7th is your chance to ride the Triple Crown with Shore Play, hosted by Andreas Hestler & Wade Simmons. Space is limited so sign up now on this fully supported tour and come conquer the legend!
Triple Crown not your cup of tea? Ride All Mountain Enduro style with Andrew Shandro on Sept 28, DH with Tippie on Sept 20 & 21 or XC with Simmons on Aug 28.
---
Triple Crown attempts usually include getting lost and inevitable trips to bonktown… riding with Wade Simmons and Andreas Hestler – and Shore Play's support – looks like a great way to avoid that!