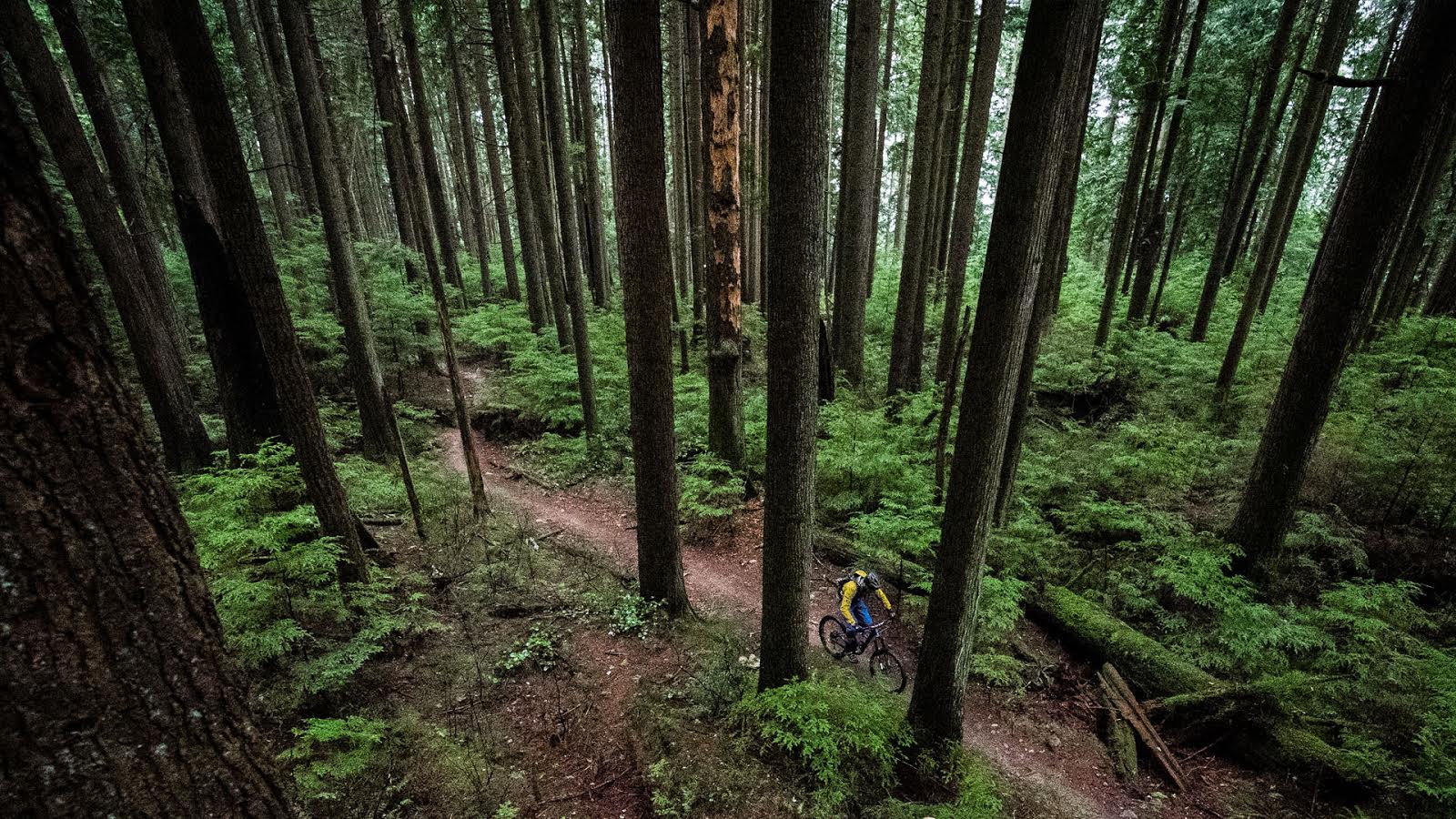 Does The North Shore Suck?
Dear Uncle Dave:
Does the North Shore suck?
Sincerely,
Does the North Shore Suck
---
Dear Dunce:
It sure does. At times. Like everything. There's many a day that I don't want to ride janky trails that beat the shit out of my body. But that misses the point.
The closest parallel I can think of is the Seattle music scene. Way back when, a bunch of bored kids that lived in the rain had nothing better to do so they started fooling around in their back yard. For years, nobody noticed. And then one day, other people realized that what they were doing was kind of amazing. Within a relatively short period of time things blew up. The outside world noticed, and an entire industry shifted to catch up with what was happening. In their haste to capture and exploit, people didn't try to learn what the scene was about or why it was there in the first place; they just took the most recognizable elements and twisted it into something they could peddle to the masses. Some basked in the glory. Some shunned it. And some who had nothing to do with it made massive fortunes selling pathetic knock offs to people who didn't know any better.
But a magical thing happened as well. The masses were exposed to something that they'd never dreamed of. A light was turned on and people took this crazy thing they only saw in magazines, TV and videos and adapted it to their own experiences. Some of them created something just as real and just as special, but different. There was a hint of what inspired them in their new creation, but just a hint. And pretty soon what was new was great, and what had inspired was left behind. People forgot about why they were so excited in the first place. Backlash ensued.
The people who started the revolution got older. Some headed back to their rainy backyards. Some took inspiration from the new creations that they had inspired, and created even newer things. Most just kept doing what they were doing, just with a much smaller spotlight. But the bones remained. For good or bad, you are what you are and you can't really change your roots.
So yes. Elements of the Shore really suck. Many of the trails are showing their age. We'd all love it if we had a few wide open rippers with flowing turns that lasted for hours and caused rainbows and IPA's to shoot out our bellybuttons. But we don't. We made what we made and it is what it is. You're welcome to ride it and experience it and enjoy it or condemn it. We don't really care. Good or bad, we hope that you return home, take what you learned, and make something better. And then maybe we can learn from that too.
Sorry,
Uncle Dave
---
Dunce takes home two pair of Dissent Genuflex Socks (a $62 value)
Once you've ridden in Dissent socks you may not want to wear anything else.
Dave's getting all poetic on us. Are you in need of his wisdom? Send it…
---
Do you think the North Shore trails suck?